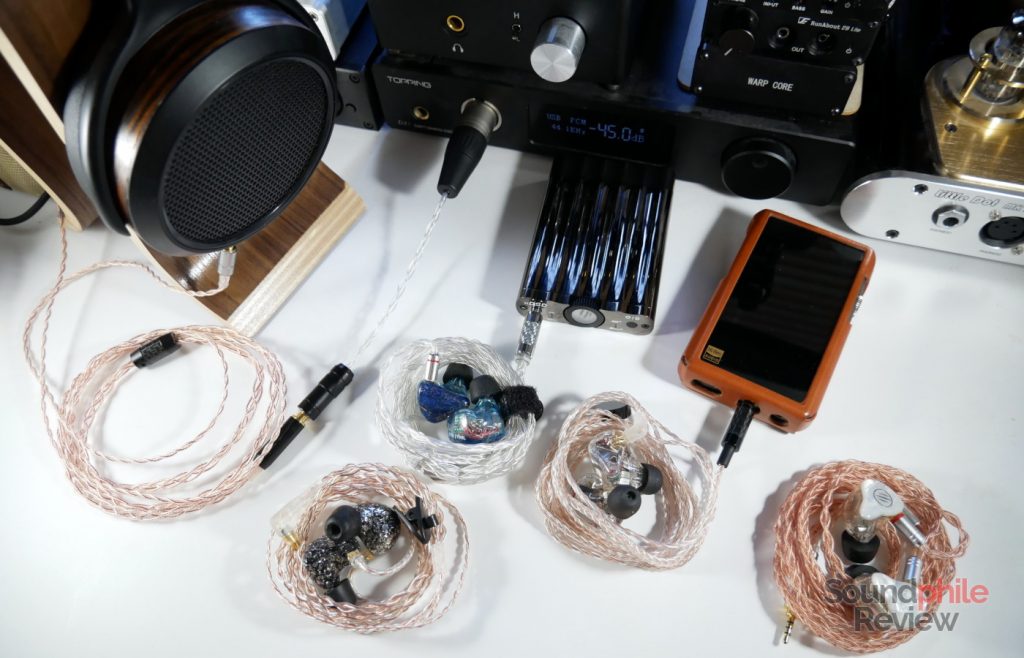 Finding your way around all the gear that's available on the market can be quite challenging: there are lots of different products that offer seemingly similar performance in the same price range, so understanding what's the best option can be quite difficult. That's true even when one has many reviews available, as having an eagle-eye view of the different ratings is not easy. Here you will find a quick guide to the gear I review indexed by type and with a brief summary of the main features. With this guide I would like to help you find the best headphones, best IEM, best DAC, best amp and best DAP among those I reviewed.
Please note that these are the best options among those that I reviewed, so better options may exist out there – I just won't comment on things I haven't tried or I could not compare directly to the gear I own or tried in the past. This collection will keep on growing and changing based on the gear I try, so keep that in mind!
Last updated: December 2021

Best In-ear Headphones (IEM)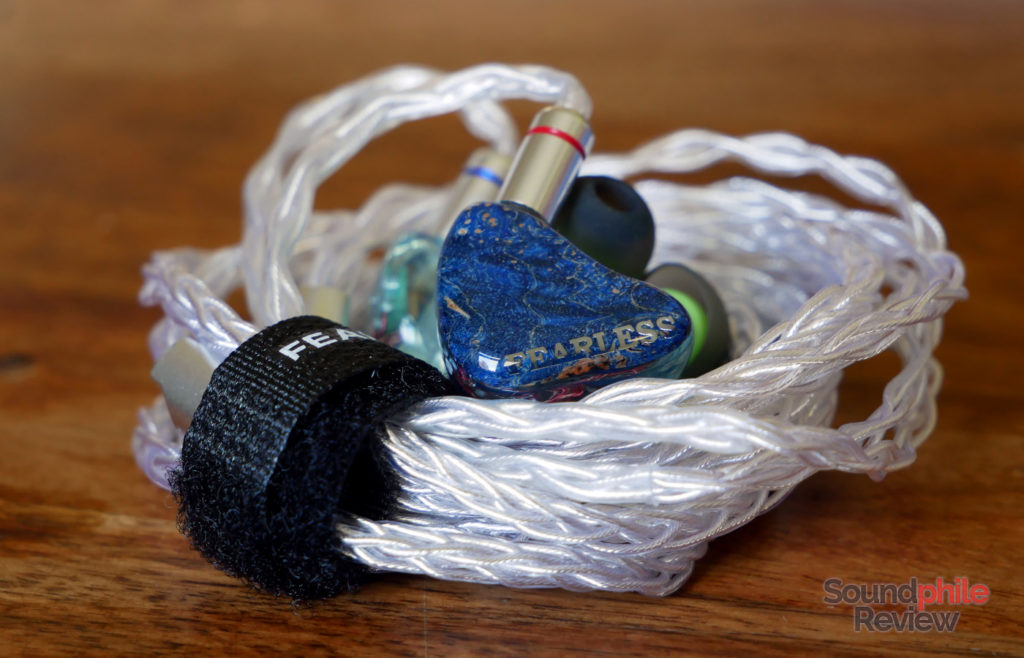 In-ear headphones, or In-Ear Monitors (hence IEM), are headphones that fit inside the ear canal. Among earphones, they are the ones that offer the best isolation, but they also require eartips to fit correctly into the ears and choosing the right tips is fundamental to have a good listening experience. Most of the time they are closed-back, although open-back IEMs exist. You can find all the reviews here: in-ear headphones reviews.
On top of reporting the rating, you will find information on the drivers the headphones use: dynamic drivers (DD), balanced armatures (BA), a mix of the two (H) or a planar driver (P).
Best earphones under $50:
Best earphones under $100:
Best earphones under $300:
Moondrop KXXS (DD, 9.2): Moondrop's Kanas series is well-known for offering an almost-neutral signature that closely follows Harman's target curve. The KXXS are no exception, and in fact they are highly enjoyable IEMs with good technical ability and great comfort.
Tin HiFi T4 (H, 9): the Tin HiFi T4 take the T3 and improve them in almost every possible way. They have a bit more bass presence and better technical ability which make them pretty great, even though they cost two times as much.
Tin HiFi P1 (P, 9): if we were to judge earphones by tuning alone, the P1 would be solidly on top. Alas the way they present soundstage and imaging has a few quirks that makes music appear odd, so they make the P1 quite polarising. They're still among the best earphones you can buy right now and probably the best bet if you care for tuning first and foremost.
ThieAudio Legacy 4 (H, 8.8)
Shanling ME500 Platinum Edition (H, 8.7): Shanling's ME500 offer a similar tuning to that of Tin HiFi's earphones, but add better technical ability on top of it. This makes them especially alluring, as they then add a superb build quality and good comfort on top of that.
Shozy x Neo CP (BA, 8.5): if you look for a neutral(ish) sound signature and superb passive noise isolation, look no further. The Shozy x Neo CP are as good as earplugs, but they also offer great sound that's detailed and accurate. Their weird shape requires some adjusting to, but the reward is worth it.
Shozy Form 1.4 (H, 8.5): Shozy's second IEMs in the Form line-up deliver a well-balanced signature, with a slight U shape that makes it more lively and engaging, complemented by a high level of detail and superb comfort.
ThieAudio Legacy 3 (H, 8.5): beyond the gaudy looks of these earphones is an expertly-crafted signature that will probably make you fall in love with it. Although the technical side is not the best you can find, the tuning is done so well you forget about the rest.
Best earphones under $500:
Fearless Audio S8 Pro (BA, 9): the Fearless Audio S8 Pro earn their "Pro" moniker thanks to an incredibly balanced and almost neutral signature, accompanied by a highly competent technical ability. Large soundstage, good imaging and superb instrument separation are among the strong points of the S8 Pro, together with their good comfort and the excellent isolation.
Toneking T88K (BA, 9): the Toneking T88K are more mid-forward than most other earphones in this list. Their peculiar tuning works well for a variety of genres and is never fatiguing or boring. Their technical ability is remarkable indeed. They may not be incredibly comfortable, but this is a minor flaw.
Fearless Audio S6 RUI (BA, 8.6): the S6 RUI are a scaled-down version of the S8 Pro which keeps most of the good things, such as very good technical ability, but adds a bit of fun in the tuning in the form of bass and a touch of brightness.
Best earphones under $1,000:
Fearless Audio S10 Genie (BA, 9.7): among the most technically accomplished earphones on the market right now, the Fearless Audio S10 Genie are great earphones from any perspective. They have a bright signature with elevated treble which is never fatiguing and only showcases the extreme amount of detail better. Comfortable, well-made and with superb sound, the S10 Genie are a keeper.
Moondrop A8 (BA, 9.5): these earphones are not only transparent because they use transparent resin for the shells, but also because their tuning follows the Harman curve and is well made. They're really balanced and likeable, with a very good amount of detail and good technical ability.
Best earphones over $1,000:
Campfire Audio Vega 2020 (DD, 8): the Vega 2020 are quite a fun earphone, with a coloured tuning that comes paired with very good technical ability and great detail retrieval. I also find them quite comfortable and very well built.
Campfire Audio Dorado 2020 (H, 8): the Dorado 2020 are basically a Vega 2020 with an additional balanced armature which adds more colouration in the midrange and treble areas, making them even more "fun-orientated" than the sibling model. Everything else, accessories included, is identical!
Best Bluetooth Earphones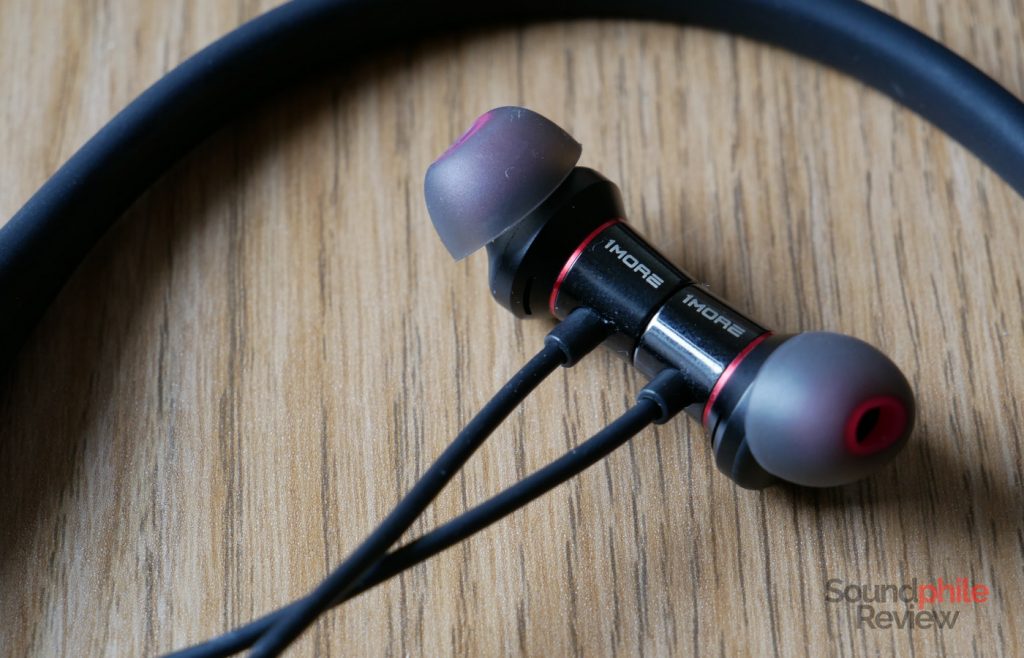 Bluetooth has taken the audio world by storm in the past few years, going from a sub-bar way of listening to music to one that's actually good (and convenient). Here's a selection of the best Bluetooth earphones I've reviewed so far:
1More Dual Driver ANC Pro (H, 8): a definite improvement over their predecessors, the Dual Driver ANC Pro delivers stunning detail and technicalities for a Bluetooth headset while pairing them with a well-working ANC feature and a signature that most people will like.
1More Triple Driver BT (H, 7.8): these are actually the Triple Driver with a Bluetooth neckband attached to them. Enough said!
1More Stylish Dual-Driver Bluetooth (H, 7.5): yes, it's the third 1More product here, but it's notable because it delivers very good sound quality while keeping the price low. It's a good compromise for those who want Bluetooth and good sound without breaking the bank.
Best True Wireless Earphones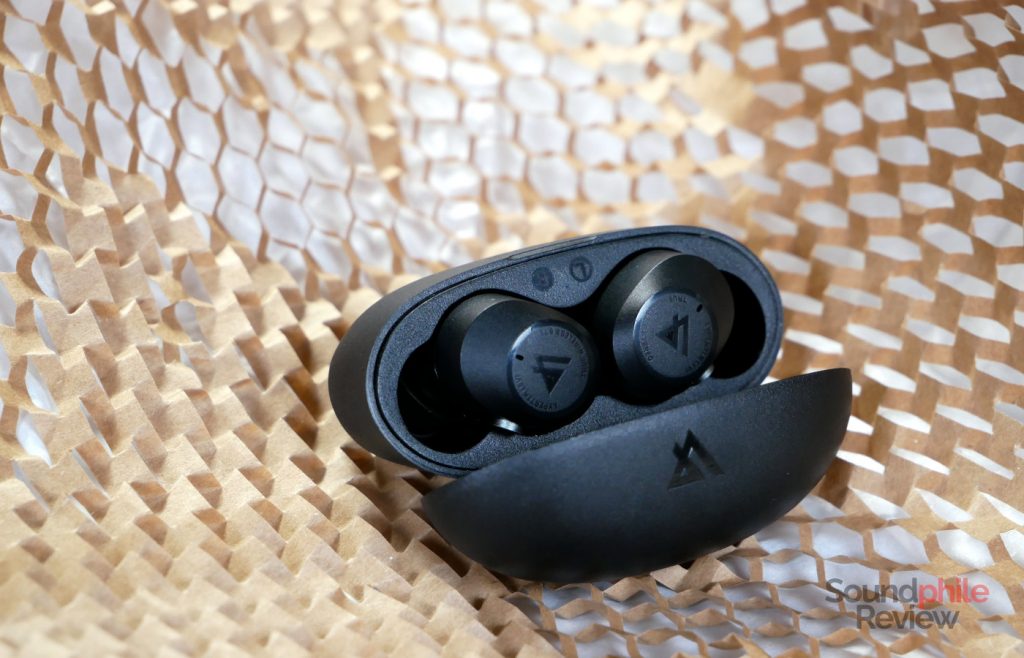 "True wireless" is a concept that is gaining more and more traction since Apple introduced the AirPods. It's a concept that needs perfecting for audiophile applications, but which is steadily improving. Here are the best "true wireless" earphones I reviewed so far:
A special mention goes to the Elevoc Clear and the SoundLiberty P10 Pro, for having respectively the best microphone and possibly the best ANC in the sub-$100 range.
Best Earbuds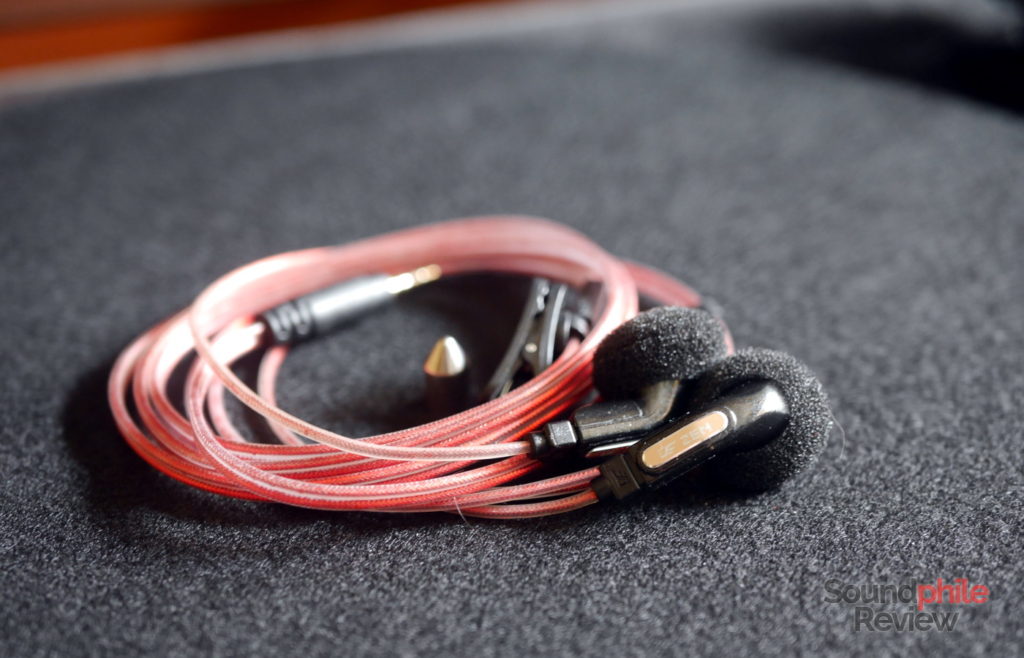 Earbuds are, in a sense, the opposite of in-ear headphones: while they are earphones and have similar pros and cons due to this, they do not go directly in the ear canal and do not offer any seal. This makes them more open-sounding, but also has the drawback of providing no isolation nor prevention of sound leaking to the outside.
Venture Electronics Zen 2.0 (9.5): VE's top product is one that achieved a great reputation among earbud lovers due to its technical ability and pleasantly warm frequency response. It is a testament to VE's commitment to earbuds and one of my favourite headphones in general – it ticks all the right boxes, all while keeping price in the affordable range.
Venture Electronics Asura 2.0s (9.1): the Asura 2.0s are a better version of the Asura 2.0 with more low-end punch and consequent better balance. They're still bright earbuds that count on technical ability to stand out from the crowd. Their most noticeable feature is their speed and impact: transients are physical and really satisfying. Their balance, despite some brightness, makes them great all-rounders.
Venture Electronics Monk Plus (8.8): the Monk Plus are one of the few products that got to reach cult status among audio aficionados. They got to win this remarkable achievement with a deceptively simple tactic: by providing great sound quality at just $5. The Monk Plus are actually quite good even when compared to $40 or even $50 earbuds, so they don't fit in here just because they are cheap. They are a great introduction to better-quality headphones or a great addition to any established collection. One thing's for sure: the quality/price ratio is the highest among all of the products listed here!
Best Full-size Headphones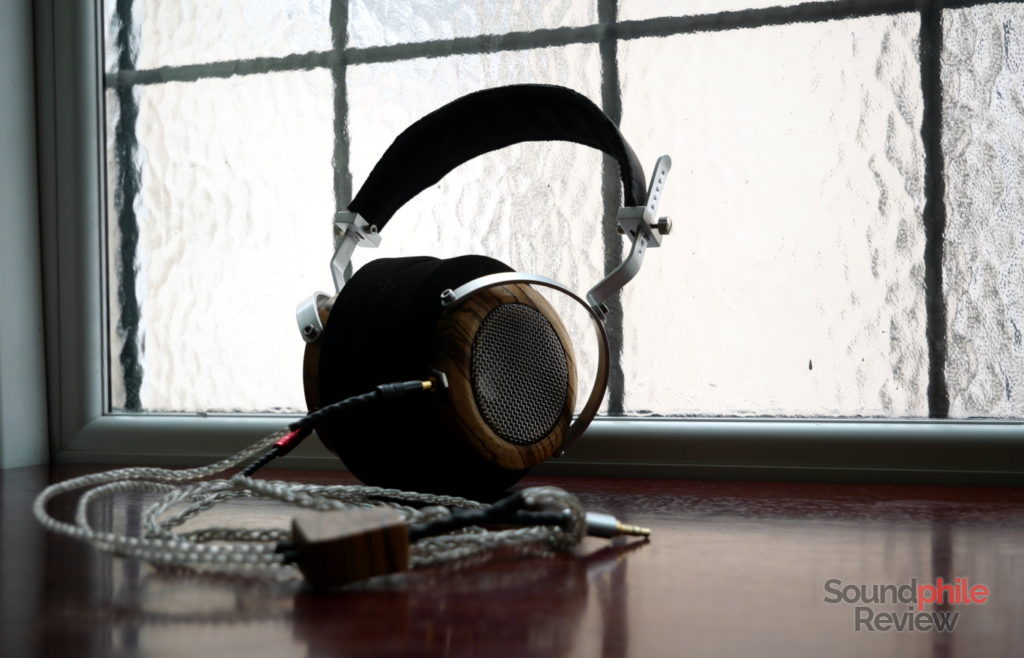 There are many ways one could divide the general full-size headphones category: closed or open back, on or over ear, dynamic or planar or electrostatic, wired or wireless… I will divide the headphones in two main categories, wired and wireless, and the former will be further divided in open back and closed back. The type of driver will also be reported similarly to IEMs (DD: dynamic driver; P: planar driver).
Best closed-back headphones
Meze 99 Classics (DD, 9.5): Meze's 99 Classics are true to their name, with a design that's a mix of classic and new and that's sure to impress. Their warm, enveloping tuning is perfectly matched to the looks and it comes with great technical ability.
Creative Aurvana SE (DD, 8.5): these little marvels are deceivingly small, as their sound is much bigger than their size would imply. Their tuning is fun, yet still accurate, and their technical ability is better than the average at their price point. If you can put up with their spartan looks, they sound exceptional for the price.
1More Triple Driver Over Ear (DD, 8): 1More's over-ear model takes almost everything good from the in-ear units and brings it to the larger form factor, though it also adds something to have a more V-shaped tuning. Comfort may be a bit of an issue for some, but soundwise they're great!
Best open-back headphones:
Here are what I consider the best Bluetooth headphones:
HiFiMAN Deva Pro (P, 9): the Deva Pro are an evolution of the Deva that offer a more classic colour scheme, plus a new Bluemini with an R2R DAC and compatibility with split stereo cables. It's also got the new "stealth" magnets and a warmer, more engaging sound signature.
HiFiMAN Deva (P, 9): the Deva are actually hybrid headphones, as they are wired but can be made wireless using the Bluemini module. They're open back, which is a rarity among Bluetooth headphones, but they aim to be the reference for audiophiles that want a set to go about the house without the burden of cables. Their great battery life and comfort make them especially enjoyable.
Cleer Flow II (D, 8.8): at less than $200, the Flow II are among the best Bluetooth headphones with noise cancelling in their price range. That's not only because their ANC feature works damn well, but also because their sound signature is almost neutral and will certainly please those who like Diffuse Field-like tunings. They also have a very long battery life and they're extremely comfortable. My girlfriend also likes them, so I think there's nothing more to say!
Best Portable DAC/Amplifier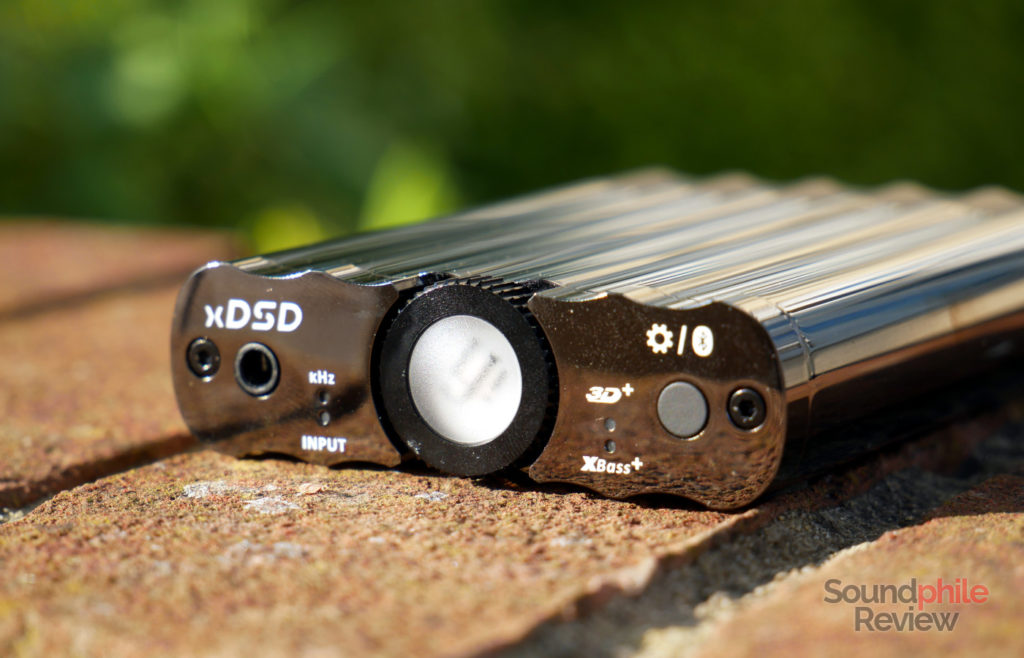 Portable DAC with amplifier:
Mobile DACs offer an incredibly compact form factor that allows them to be used together with mobile phones or DAPs:
Mobile DACs with Bluetooth give you the flexibility of the wireless experience without renouncing to good audio quality:
Best Portable Amplifier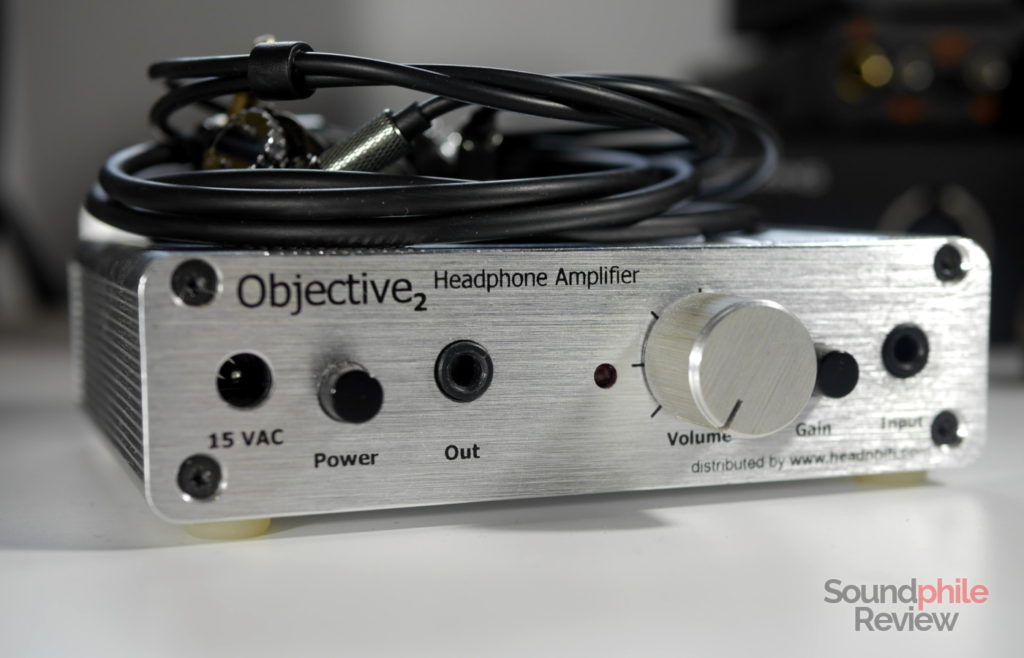 The following portable amplifiers do not integrate a DAC and therefore need a source (be it a DAP, a smartphone or a portable DAC):
Best Desktop DAC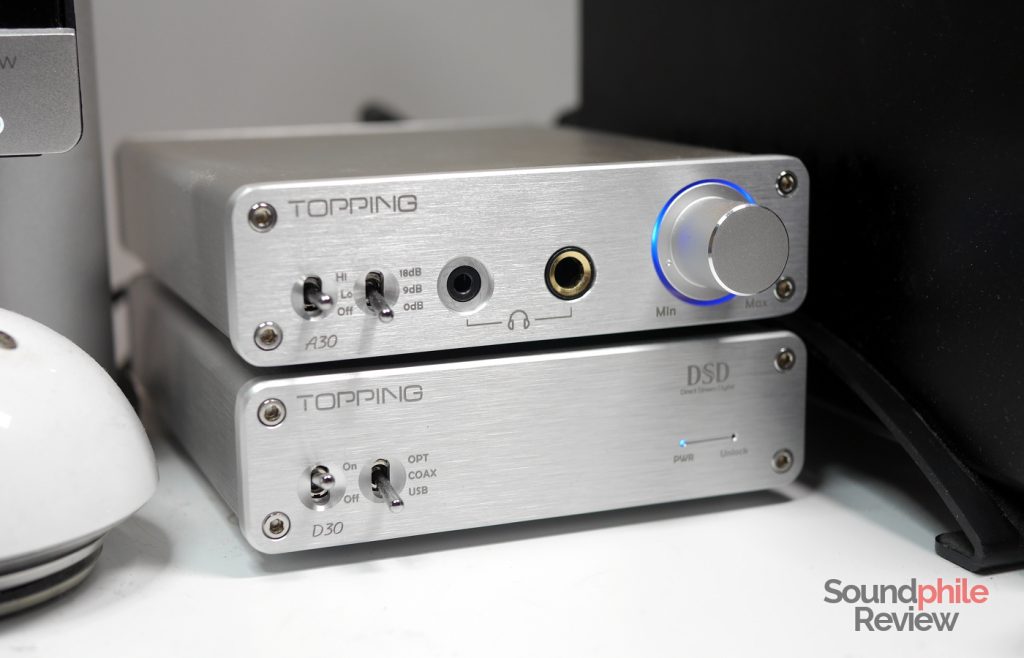 Desktop DACs are meant to be used on a desk or in any other place where they have access to mains power – they are meant to be used in homes, offices or other indoors and they are not portable. Some of them also have an amplification stage, so you'll find an "amp" beside the rating if that's the case. Here's a selection of desktop DACs:
Best Desktop Headphone Amplifier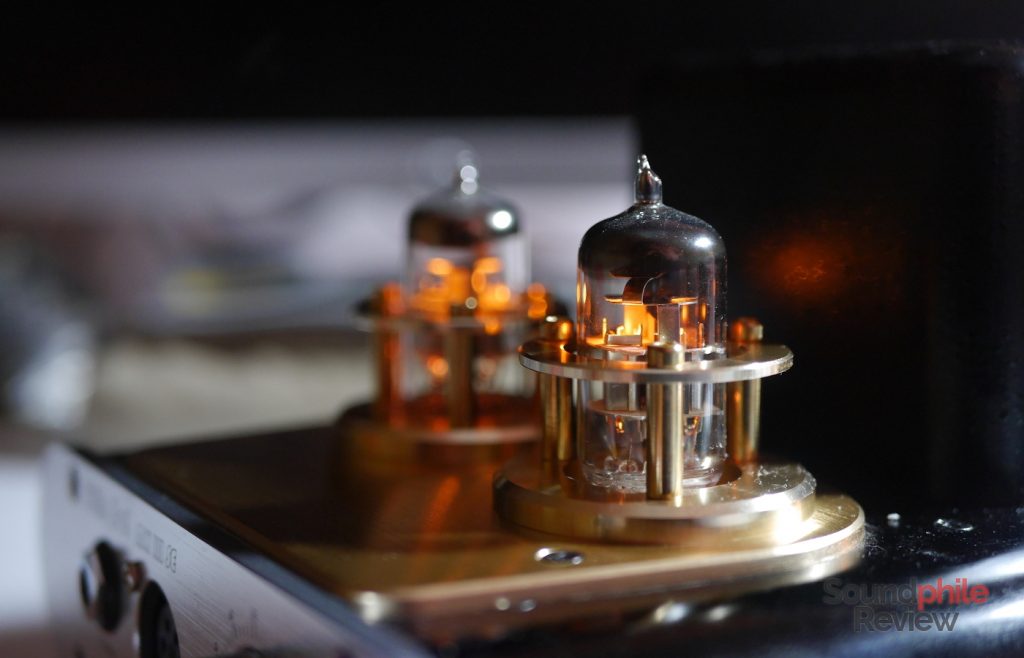 Headphone amplifiers take the analogue signal produced by DACs or DAPs and amplify it, as the name says, so that they can drive headphones. We have – once again – two large families: solid state amplifiers and tube (or valve) amplifiers. There are then a few situations where the two categories mix up, by they are mostly made of products which use tubes for preamplification.
Here are the solid state amplifiers:
iFi micro iCAN SE (9): the micro iCAN SE offers a good amount of power in a small package. That's enough for most people, but this amplifier takes it to the next level by also offering analogue equalization to boost either bass or soundstage width.
Topping A30 (8.5): the Topping A30 is among the best amplifiers in the affordable section as it offers enough power and a dead neutral response with little money. The "Topping stack", made of the A30 and D30, is a great introductory choice for beginners and people who want great performance at an affordable price.
These are the tube amplifiers:
Little Dot MKIII SE (9.5): a true powerhouse, the Little Dot MKIII SE is a hybrid amplifier which uses tubes for the preamplification stage and then uses discrete solid-state components for amplification. It's capable of outputting 2 W and offers balanced input and output, which make it really flexible and capable of driving even the most demanding headphones.
APPJ PA1502A (8.5): this little device is famous for being affordable yet offering large value, as it has a balanced stock tuning accompanied by 1 W power output. The APPJ PA1502A is a pure tube amplifier, so it doesn't work well with planars but does a wonderful job with high-impedance dynamic drivers.
Best DAP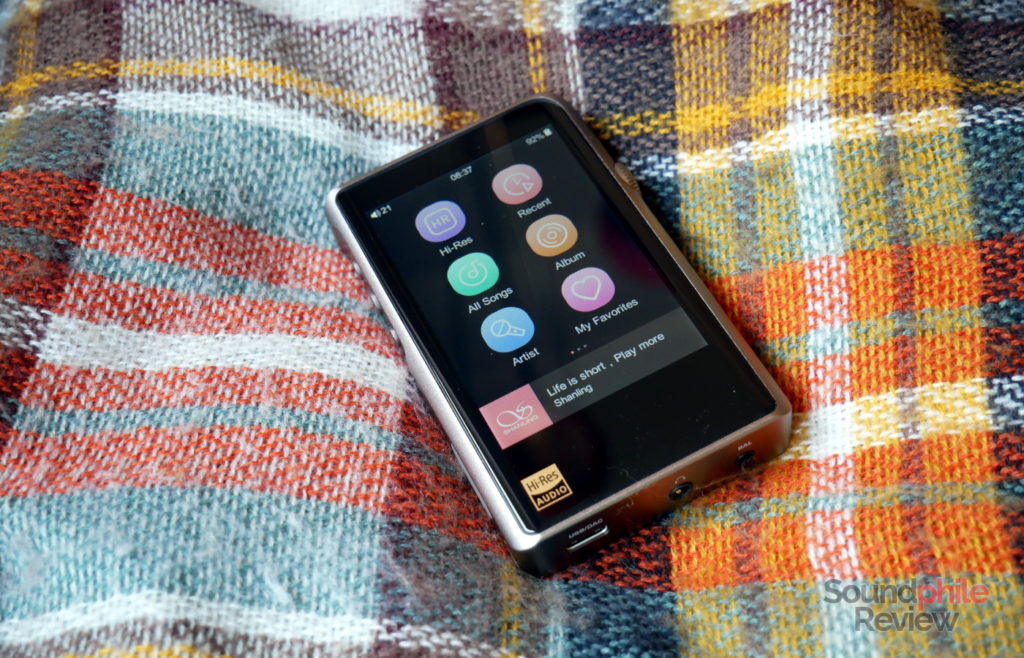 There are a few DAPs out there, with a variety of firmware options: we can divide them in two groups, the Android-based DAPs and the custom firmware DAPs.
The following are custom firmware-based DAPs:
These are Android-based DAPs:
FiiO M9 (8.5): FiiO's midrange offer is solid both in features and build quality. The M9 offers a closed approach to Android, but complements that with a solid implementation with all the features one would want and a tailored experience.
HiBy R5 (7.5): HiBy's stunning design and the incredibly high power output make the R5 quite an interesting proposition that also offers an open Android implementation with access to the Play Store. The low-quality touchscreen and software issues keep it from being truly great, though: the rewards for those who can put up with these issues are great, but this is not a device for everyone.