It seems yesterday that Tin HiFi (then Tin Audio) introduced the T3 – though that's almost a year ago now. The company is now introducing their latest creation: the Tin HiFi T4, the newest earphones in their range to use dynamic drivers. A direct evolution over the T3, the new Tin T4 shed the balanced armature to provide better bass response and an even more neutral tuning.
Disclaimer: Linsoul sent me this pre-production unit before the official announcement. There is an ongoing Indiegogo crowdfunding campaign where you can get them for $79, compared to the official $110 price. Click here for the pre-order page on Linsoul's website.
TL;DR: recap
Pros




Cons

Very well designed and assembled

Good cable

Great accessory set

Neutral tuning with added bass, upper mids and treble

Good technical ability

Super clean and clear presentation

May be uncomfortable to some
Rating: 9/10
Packaging & Accessories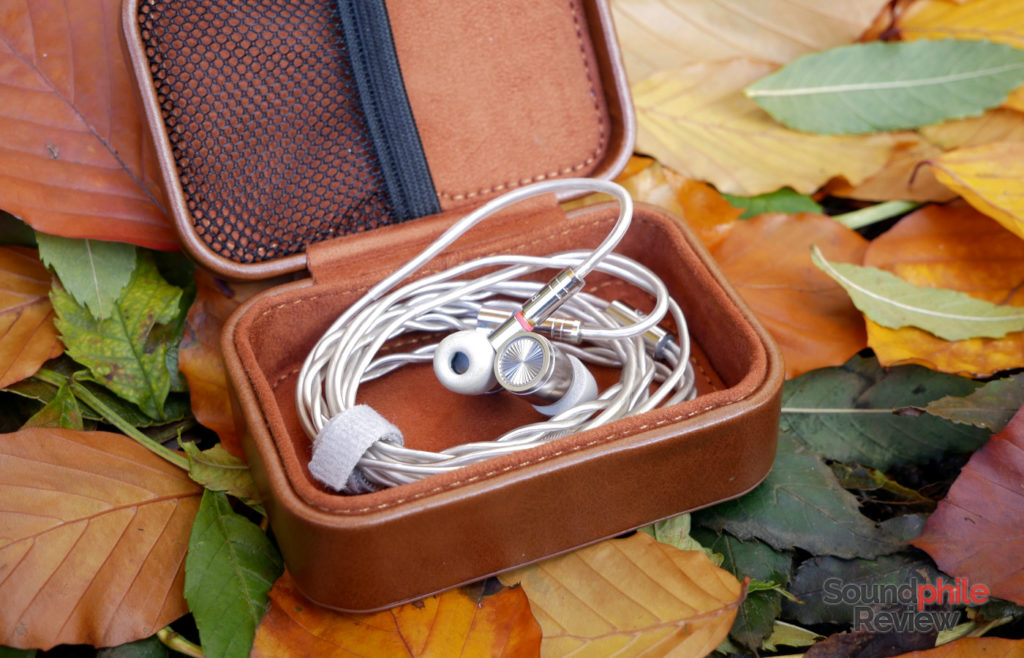 If you are interested in knowing more about the packaging of the T4, you can read my Headphones in Pictures article where you can find more information. As a short recap, the box includes the earphones with their removable cable, a set of eartips (one pair foam, three sizes of single-flanged grey eartips, three sizes of double-density, red-and-white eartips) and a very nice-looking faux-leather hard case. The case looks and feels very good, with a sensation of great solidity and durability. It's just a bit large, so you probably won't be able to fit it in your pockets (unless you have very big ones).
Design & Comfort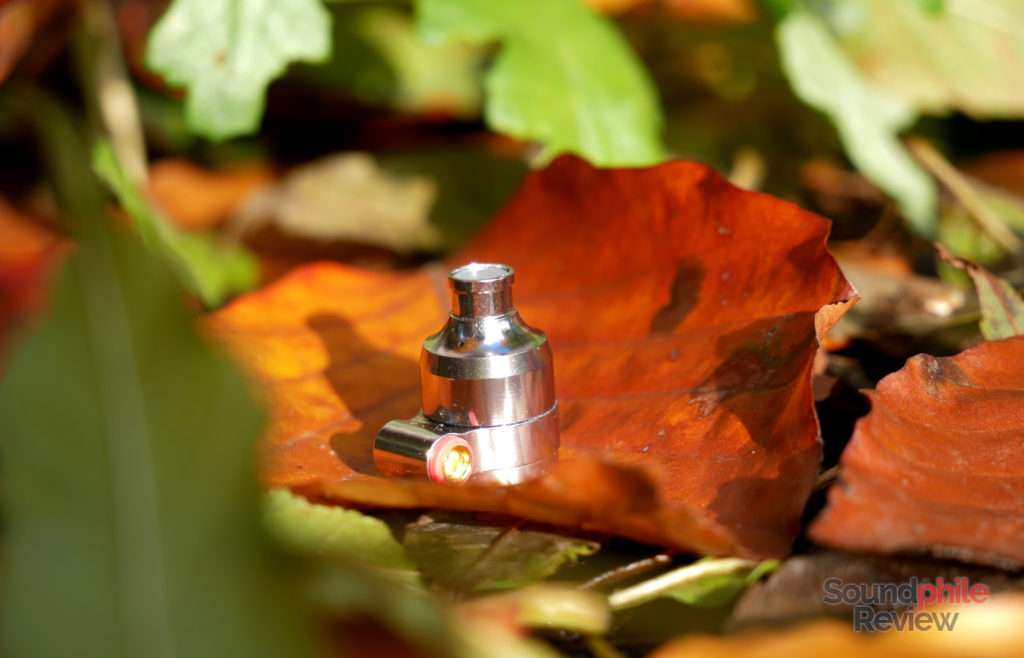 The Tin HiFi T4 is an evolution, not a revolution. It changes a few things that we might well call accessory: the bulk of the design stays the same. The shell is still a metal cylinder with a protrusion where the MMCX connector is. The main differences are the finish, which is now polished and shiny instead of matte, and the "faceplate": the latter is inspired by jet engines, with a lot of rays that remind me of the blades of a plane's engine. From a design perspective, the T4 are heirs to the T2 and the T3, but they bring something new to the table.
Contrary to previous models, which had a mix of matte and shiny, the T4 are just shiny with no matte. Every surface is shiny, so that the metal displays its presence in every detail – be it the main shell or the housings on the cable. This does give the T4 a more refined look, for some reason.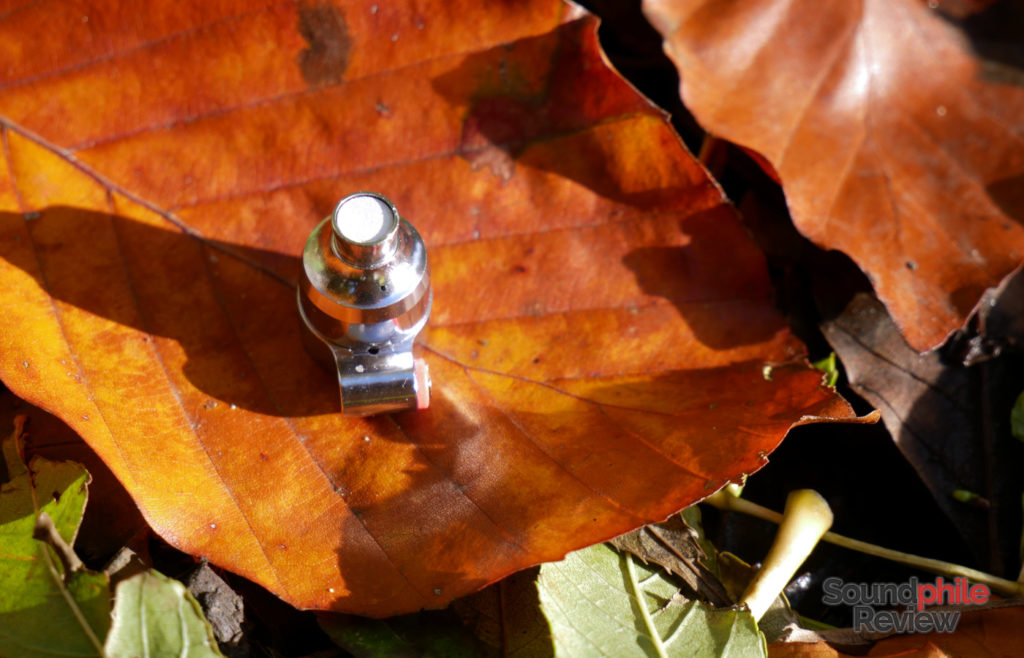 In terms of build quality, they are as good (if not even better) than usual. The Tin HiFi T4 are well built and I can't find any fault in them as far as long-term usage is concerned – I can't vow about the long-term reliability of connectors and the likes, but that would require months of testing and that's a kind of test that is simply not possible (though I might update the review in the future if I find anything about my unit).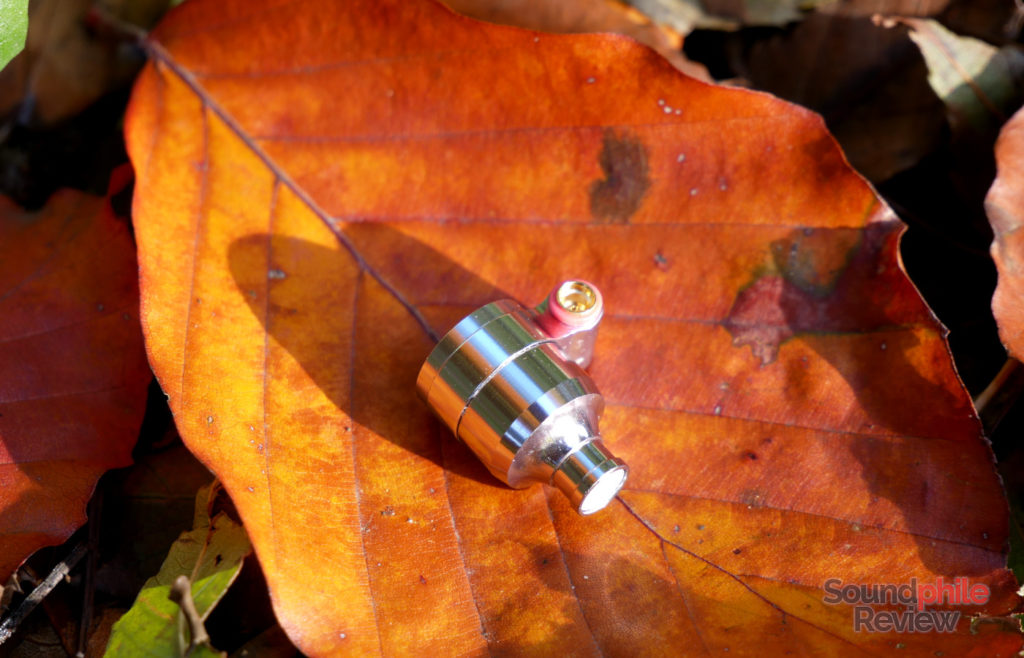 I found both the T2 and the T3 to be relatively comfortable. The T2 were especially comfortable to me. Despite having a largely similar shape, the Tin HiFi T4 never reach a similar result in comfort. What I personally found uncomfortable about the T4 is the clear-cut edge of the border surrounding the faceplate. It takes a few trials to get it to the right position. When it's found, the Tin T4 are actually decently comfortable, though I would not take these for musical entertainment on a long journey as far as comfort is concerned. If you tried the T2, these should be pretty similar with some minor differences that could make them a bit more or a bit less comfortable.
The Tin T4 are not exactly isolating earphones, so they're not the best for noisy situations where you need good isolation. I tried them, among other situations, in a relatively noisy London pub and they could never remove enough of the background noise to let me enjoy relatively quiet music properly. This holds true even when using foam tips, which are usually more isolating.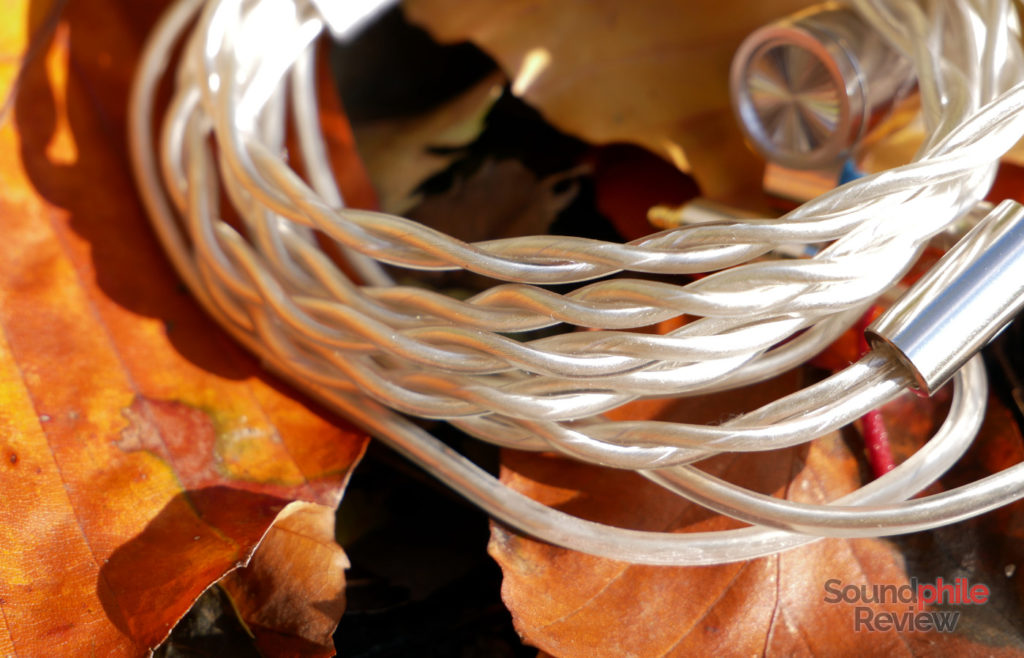 The cable has two cores. This may be surprising, given the current trend of adding cores upon cores to cables, but each core is very large so the cable is definitely not flimsy. Between the jack and the Y-split the cable is twisted, and after that there is a single core per channel. Each core is made of silver-plated copper and is covered with a transparent plastic sleeving. It seems like a fairly resistant and durable cable which one can rely on. It is also decently comfortable, though it can't be worn hanging down as there is pre-moulded plastic that only makes it suitable for over-the-ear wearing. There is little microphonics, though there's still some.
Sound & Specs
I tested the Tin HiFi T4 using a Burson Audio Playmate when listening at my desk, and a Shanling M2X and an EarStudio ES100 when on the move. Most source files are in FLAC format and have 16 bit / 44.1 kHz resolution.
| | |
| --- | --- |
| Frequency response | 10 – 20,000 Hz |
| Impedance | 32 Ω |
| Sensitivity | 102 ± 3 dB |
The Tin HiFi T4 are a bit of a "back to the roots" model for Tin HiFi: after the hybrid T3 and the planar P1, Tin HiFi decided to go back to a single dynamic driver design. This choice has indeed a good effect as it provides great coherence.
I found (by complete accident!) that the sound becomes much more treble-focused by pushing the earpieces forward. When leaving them in their natural place the sound is more bass-focused. This is true regardless of the eartips used. The foam tips tend to tame treble more than the others, which have very little difference between each other in terms of both comfort and sound.
Soundstage is relatively wide, with more width than depth as the stage extends to both left and right but not too much in front of the listener. Extension is limited in any case, so it's not an expansive soundstage – it's wide for a closed-back IEM, but it's still leagues apart from an open-back headphone. Imaging is also more than decent, but not great: whereas instruments have a variety of places where they can be positioned apart from the basic "left-centre-right", they are not really placed in a three-dimensional space (also due to soundstage limitations as mentioned previously). Instrument separation is very good, with even crowded tracks such as Mike Oldfield's Finale from Tubular Bells 2003 always sounding clean and clear. It's not the best I've heard, but it's definitely more than good at this price point.
Bass has more of a sub-bass focus than a mid-bass one. Notes from the lowest area stand out more, and the driver gets to the deepest notes with great cleanliness. That's probably the best quality of the T4 in general (so not only when speaking of bass): notes are very clean and clear, almost always easy to tell apart. Bass is overall a bit emphasised, but only to a limited extent so that it's not overbearing or excessive. It never overshadows mids or leaks over them. It is decently well controlled, with medium speed: it's not really fast, but it sounds fast enough not to sound dragged on nor bloated. It has that character that's typical of dynamic drivers, so decay is not immediate yet not really long either, sitting in the right spot to be enjoyable. It's also well textured, with a good amount of details that are easy to spot. It's also enjoyably physical, with some impact that gives it a punchy look.
Midrange has some brightness, yet not too much actually. I would say that it's close to the Harman Kardon curve, even though it's not exactly that. It's not "in your face", but it sits in the front row and it's always clearly audible. It's really enjoyable as it's close to neutral with some slight colouration that makes it more vivid. That's especially true with wind instruments; trumpets, sax and other brass instruments are especially vivid and engaging. There is a very good amount of detail, also thanks to the good speed that characterises midrange. Drums are very convincing in that the transient is fast but there's enough decay for them not to appear dry.
Treble is well extended, with a small peak in the lower area that then makes everything after it more emphasised. This emphasis gives more air and sparkle to the sound as a whole, though it may also be excessive to the treble-sensitive folks or those who like more relaxed treble presentation. Despite this added presence, there is no significant sibilance, nor I find the sound to be fatiguing or piercing at all (though, again, others may disagree with my impression). What emerges clearly is that treble is very well detailed throughout the whole range, with distinct notes emerging from the mix in a very clear and clean way. I find it to be extremely pleasant, especially given how it adds airiness and openness to the sound.
Tin HiFi T4 Comparisons
Here's the thing: while writing this review I was London, and my larger collection is in Milan. By pure accident I had a few earphones with me. So here are a few relevant comparisons (I didn't have the T2 with me, sorry):
Final Thoughts
Being heirs to a very, very successful and highly loved product is never easy. Yet, it's possible to improve in areas where the successful product did not impress. The Tin HiFi T4 are among those earphones that are incredibly easy to like. They basically fixed most of the "issues" of previous models by adding bass and reducing treble, therefore getting a more linear response (although previous models arguably already sounded very linear with some added brightness). Yet, I would say that the Tin T4 are very good, not exceptional. They sound much better than the average $110 IEM, but they're not three times better than the $35 T2. Still, I think they are probably the best model after the T2 in terms of value (they are are better than the T2 in almost every possible sense, but they cost much more) and they will probably stay among my personal favourites due to their mix of great technical ability and highly enjoyable sound signature. I'm quite sure that those that found the T2 to lack bass will find the T4 more enjoyable. They are worth their price and probably some more. At the launch price of $80 they're a steal and at $110 they are a very high value IEM.
What I want to stress here, though, is a warning that they are not a "giant killer" or any similar thing. They are very good earphones for sure, and they can probably compete with earphones up to $200, maybe even $250. They are still not competing with higher-priced earphones. The Moondrop A8 or the Fearless Audio S10 Genie are better in almost every possible sense. Yes, the Tin T4 are great, but don't expect dragons and unicorns to come out of them.