Tin HiFi is back with another planar earphone and this time it builds on their first generation, which garnered wide acclaim from both critics (me included) and public. The new Tin HiFi P1 Max is an easier to drive evolution of that first model, with a whole lot of changes both inside and outside the shells.
Disclaimer: I received a free sample from Linsoul, who sell the P1 Max for $169.
TL;DR: recap
Pros




Cons

+ Very comfortable

+ Incredible passive isolation

+ Balanced, almost-neutral tuning

+ Good accessory set

+ Physical and detailed sound

– Treble can be a bit intense
Rating: 9/10
Packaging & Accessories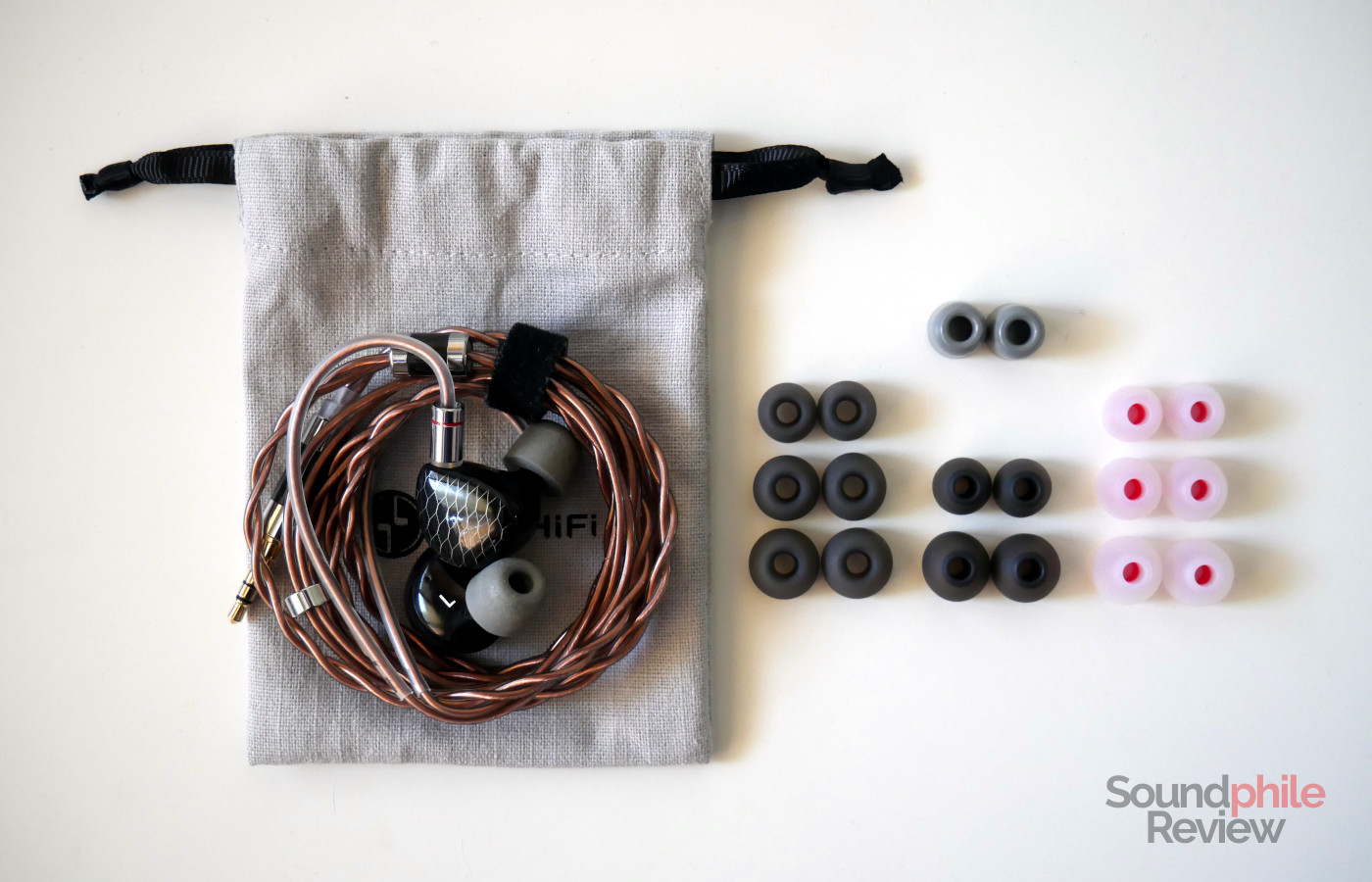 There is certainly a huge difference in packaging between the original P1 and the P1 Max: the latter come in a much simpler, more streamlined box. Inside it are the earpieces with their cable, a set of eartips (two sizes in foam, five sizes in dark silicone with two different dome shapes and three sizes in white-and-red silicone), plus a drawstring pouch. It's a fairly complete accessory set.
Design & Comfort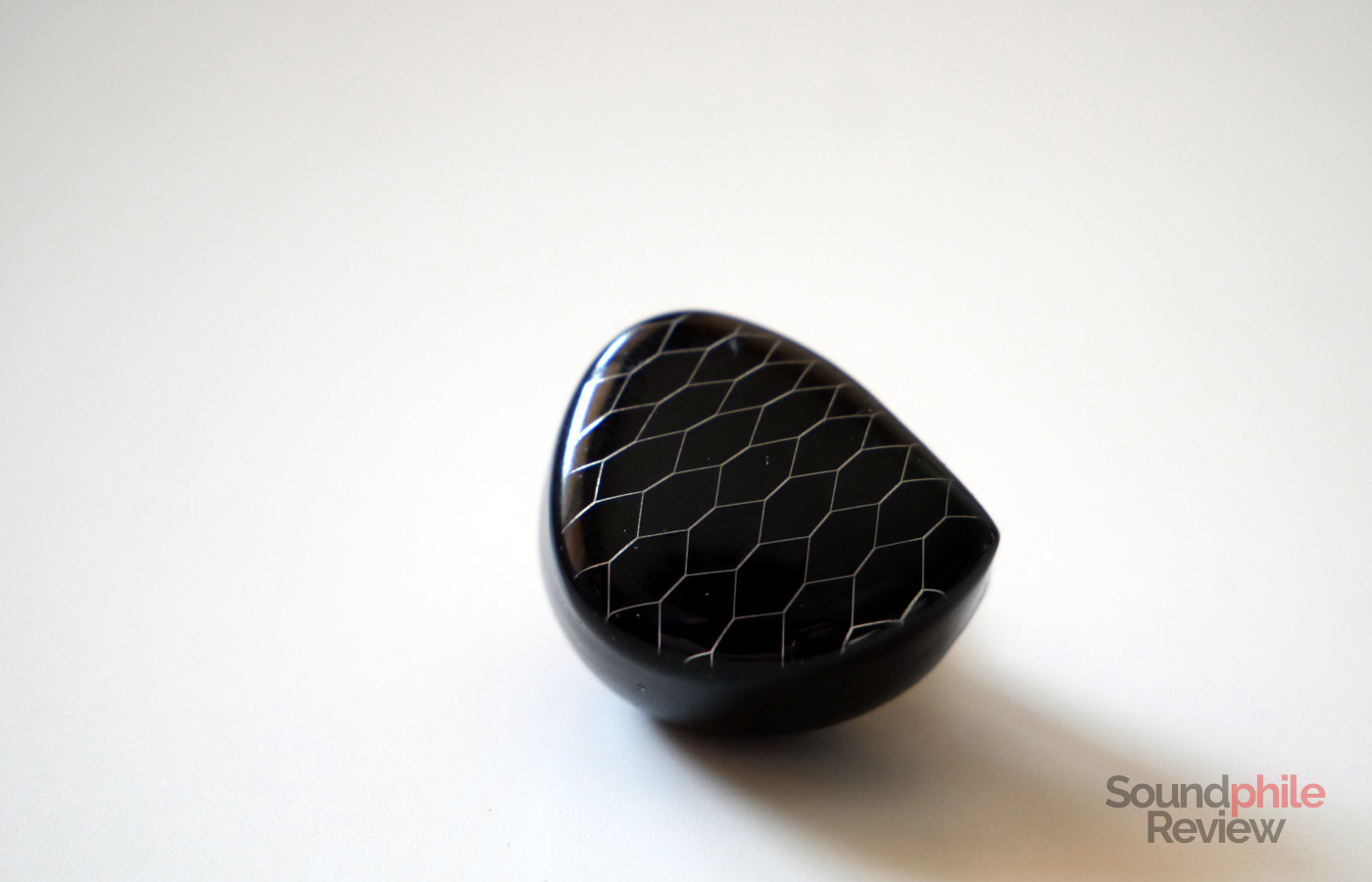 The design of the Tin HiFi P1 Max is really different from that of the original Tin HiFi P1, which was very small and made of metal. The P1 Max is much larger and made of resin. This increase in size is justified by the adoption of a much larger diaphragm – 14.2 mm, to be precise – which needs a larger shell. Still, the size of the shells is still absolutely acceptable, as it is small enough to fit in most ears.
The resin is black with a super-glossy finish which looks great, but which also displays fingerprint and dirt very easily. The faceplates feature a mesh that appears to be made with minuscule metallic threads. Given the small size it's very difficult to photograph it, but in some places you can actually see the twine of the threads (you can see it in the picture below, to the left of the 2-pin connector). It's certainly innovative and quite different from most other decorations you can find.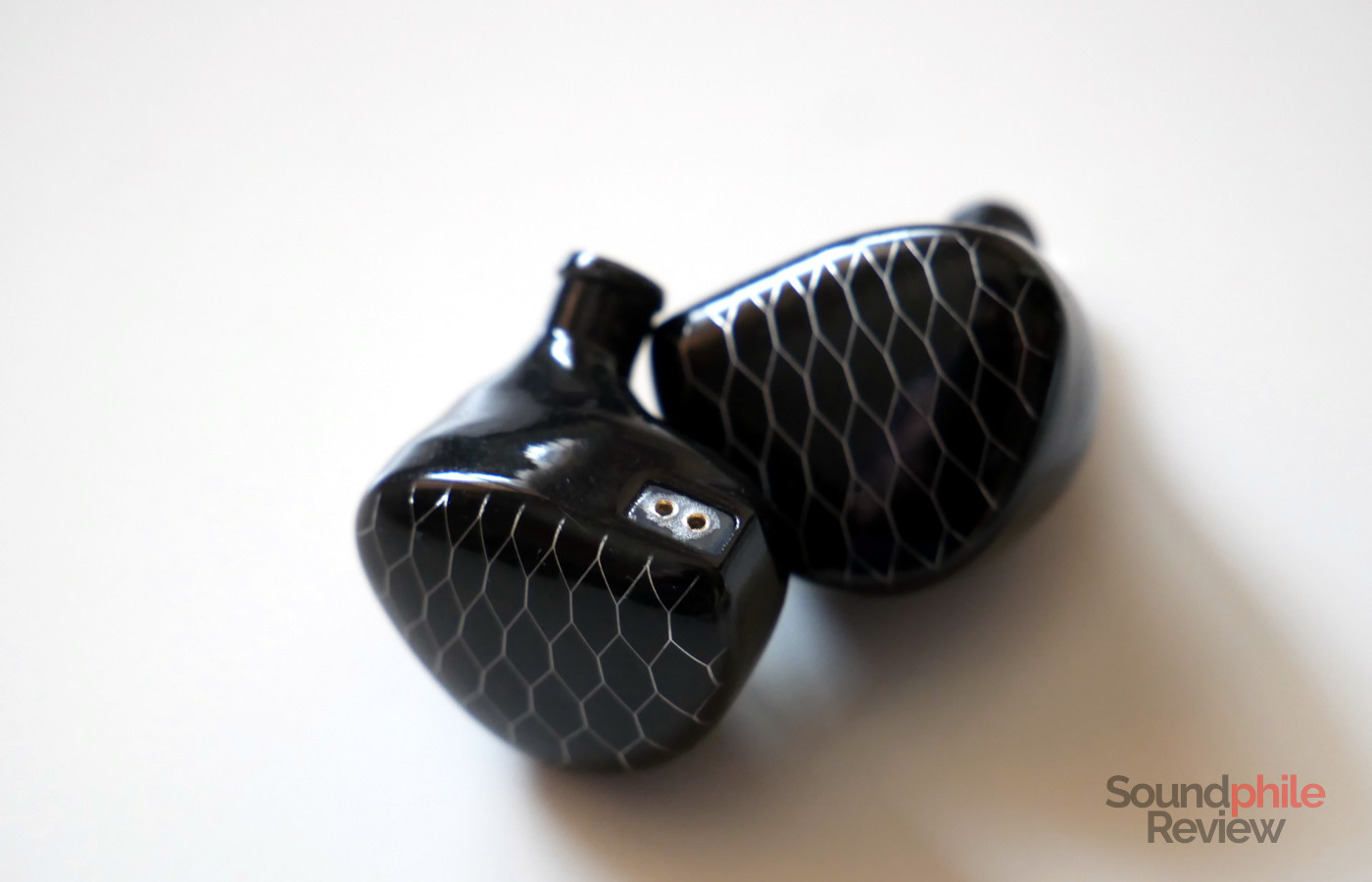 From the perspective of how they're built, the P1 Max leave no doubt about their durability and resistance; there are no visible seams and the shells appear to be made of just one piece (which we know for a fact not to be true: how would they fit in the drivers otherwise?), but this goes to show that Tin HiFi built these earphones well.
I find the Tin HiFi P1 Max to be exceptionally comfortable. Thanks to the relatively small size of the shells, despite the nickname "giant panda" given to the earphones by the manufacturer, and to the absence of any sharp edges, these earphones are very comfortable even for longer listening sessions. This is especially true with the foam eartips, at least in my experience – yours may vary due to the extremely subjective nature of comfort.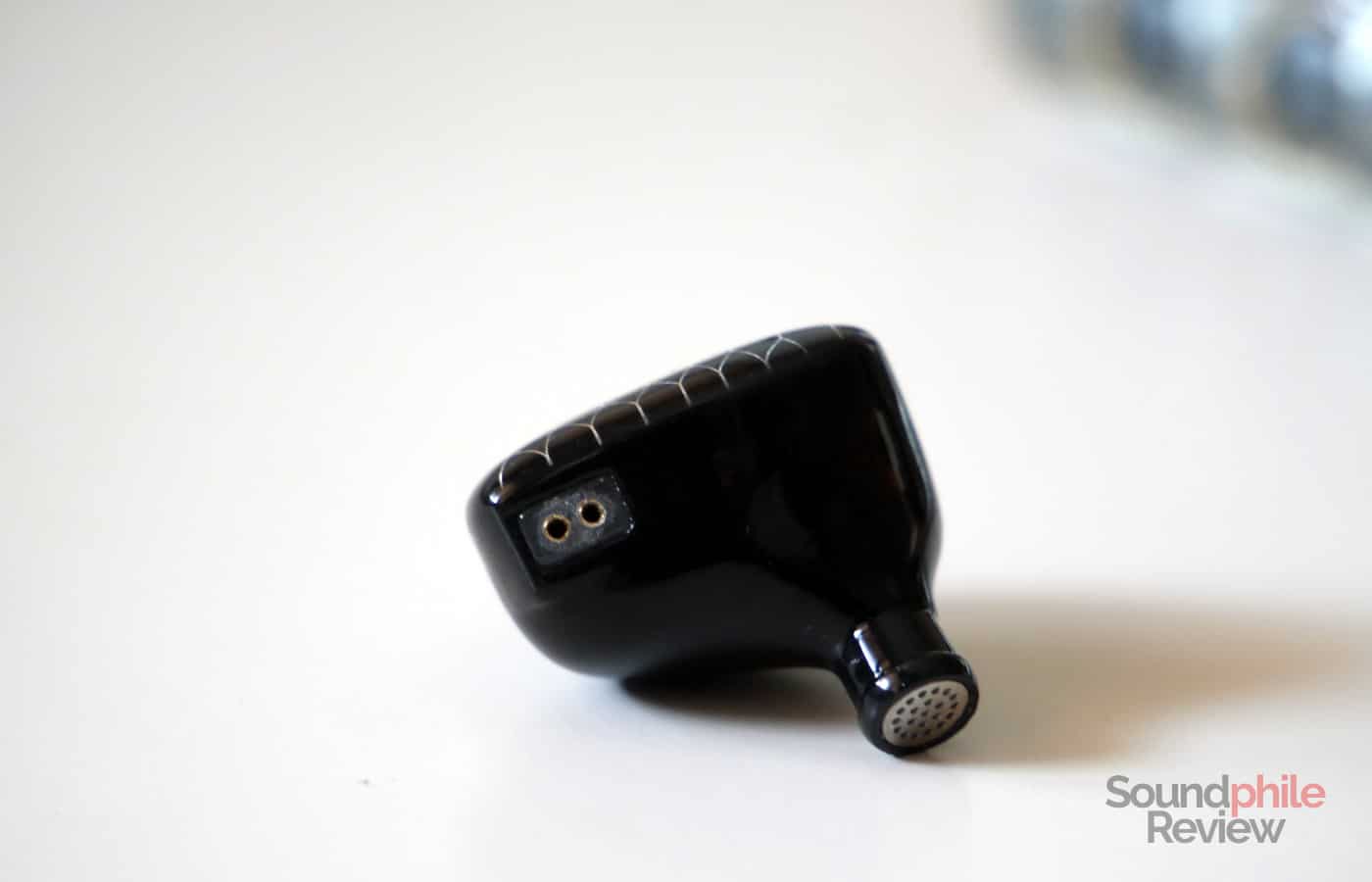 The thing that really surprised me about the Tin HiFi P1 Max is that their passive isolation is superb. I didn't expect that as they are made of plastic and their shells are hollow. The effect is comparable to that of many ANC headphones, if not even better: there is in fact a substantial reduction in the volume of noise across the whole audible spectrum, so even mids and highs are reduced. I can listen to music on Glasgow's very noisy subway without having to raise the volume significantly, which is quite significant on its own; if you think that many ANC earphones I've tried lately do not work as well as the P1 Max, you may realise how effective these are!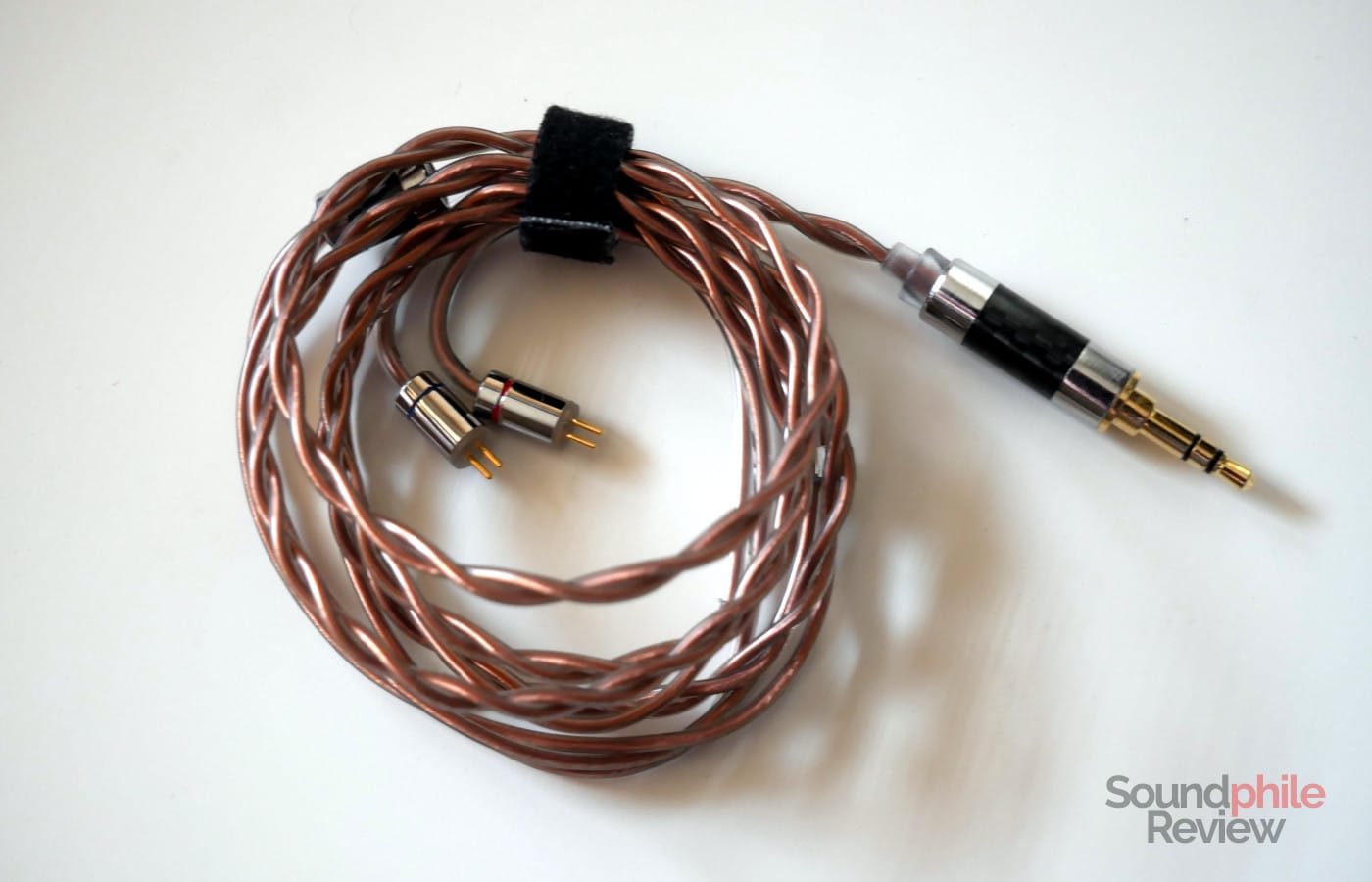 One other thing that I really appreciated was the cable – which I know to be a sensitive topic to many people, but in this case Tin HiFi really got it right. Although it's not the softest I've found and it actually never gets completely straight, always having some bend or curl, it has the right thickness to feel solid without exaggerating and it appears to be built very well. All the various bits on it (the jack housing, the Y-split, the 2-pin connectors housings) are all made of metal. It looks good, too! As you've probably noticed I said 2-pin connectors as Tin HiFi finally gave up on MMCX and embraced the double pin, which is a choice that I am sure will make many people happy.
Sound & Specs
I have mostly tested the Tin HiFi P1 Max using a Topping DX7 feeding a Drop THX AAA 789 while at my desk, or a HiBy R5 while on the move.
| | |
| --- | --- |
| Frequency response | 10 – 20,000 Hz |
| Impedance | 16 Ω |
| Sensitivity | 98 dB |
The P1 Max use a new 14.2 mm planar driver with a diaphragm that's only 2 μm thick and N52 magnets, which should be the strongest neodymium magnets available at the moment.
Soundstage is quite wide for a closed-back in-ear, though it's not super deep. Imaging is very good and gives you the whole spectrum of positions between left and right, while also offering good accuracy in placing the instruments in that spectrum. Instrument separation is also very good, even in very crowded tracks.
Tin HiFi appears to have gone back to its roots with the P1 Max, at least in terms of tuning: their bass is present, but subdued; it adds a solid foundation for the rest, but it's (almost) never the centrepiece, at least when it comes to sheer quantity. It has quite a good extension but, due to it being almost recessed, sub-bass is not always easily heard. Detail is very good, with micro-details easily spotted. Transients are fast and immediate, with a short decay that helps them feel more incisive. I find bass on the P1 Max to be quite well executed overall.
Midrange is bright, but not overly so. In fact it maintains a good balance that allows all instruments to be correctly presented, without any fatigue-inducing peaks: it's a colouration, rather than a straight up flaw. Male vocals are still quite well reproduced as they don't lack body, while female vocals are more incisive. Midrange is beyond doubt the central element of the signature and it is the most audible section. It is very well detailed, with a lot of micro-details emerging clearly. It's also fast and physical.
Treble can be a bit intense at times, when the track is particularly rich, but it's normally tuned to very reasonable levels. It has a bump in the middle area that affords it air and spaciousness, with decent extension after that and a spike in the uppermost area (which I find barely audible due to my hearing getting worse, but which people with intact hearing up to 20 kHz may find fatiguing). The level of detail is indeed great and allows you to hear a lot of micro-details e.g. in brushes hitting the cymbals.
Tin HiFi P1 Max Comparisons
Let's compare the P1 Max to other planar in-ears:
Tin HiFi P1 Max vs Tin HiFi P1: the P1 Max are certainly more balanced than the original P1, which offer more bass – to be more specific, more mid-bass – with slightly slower speed and much less physicality. Midrange is warmer and therefore more balanced overall, but it offers less detail and speed. Treble is more subdued and less detailed, with less extension as well. Soundstage is better on the P1 Max, while with imaging I would say there's a tie; instrument separation sees the P1 Max win. Overall I would say the P1 and the P1 Max are quite different, but that there's a reason why it's called "P1 Max".
Tin HiFi P1 Max vs Tin HiFi P2: the P2 are like a warmer, muted version of the P1 Max. Their bass is more pronounced, with a similar level of detail and speed, while midrange is where things really differ: it's almost as if Tin HiFi had taken the P1 Max and put a dampener on the midrange, with just the upper area that emerges clearly. Treble is also quite prominent in the mix, more so than on the P1 Max, with a comparable level of detail. Soundstage is comparable, and so is imaging, but instrument separation is better on the P1 Max.
Final Thoughts
I find the Tin HiFi P1 Max to be a very good evolution of the planar in-ears by Tin HiFi. They fall more or less in line with their best-received earphones in terms of tuning, which I find quite a good thing. The P1 Max are comfortable, good-looking, well-built and very capable in terms of sound. They're not perfect, as their bass tuning will probably be considered insufficient by many people and their treble could be toned down a bit, but overall they're fantastic earphones for less than $200. This is why I recommend them, especially if you like brighter tunings.