Whether you want an earphone case to protect your investment or just for the sake of convenience, buying one is actually a good idea. There is a wide variety of cases on the market and choosing the one that suits best your needs is not an easy task, especially since there are a lot of lower-quality products. I tried many cases and came up with a few indications on how to choose the best one for specific cases.
All cases come in different sizes, so one has to choose them basing their decision on the size of the earphones, in addition to the level of protection and the convenience. That's basic knowledge, so let's dive a bit deeper.
Metal boxes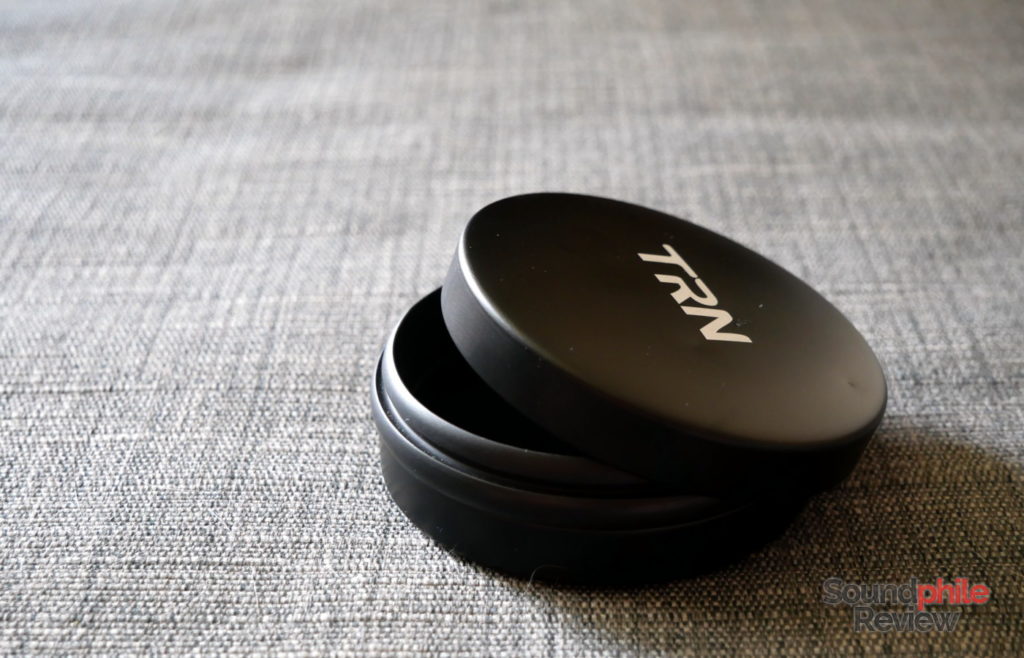 Metal boxes offer the best isolation of all cases: they are hard and resistant thanks to the hardness of metal, and they can withstand almost any abuse. It depends on the quality of the case, of course, but as a rule of thumb if they're made of metal, then they're more resistant than the alternatives.
Metal boxes used as earphone cases are often not as practical as other cases, because of the fact that including a zip isn't as feasible as on cases made of fabric. Other solutions, such as screwed-on caps or silicone rings, are often used.
That's the case with the example TRN case featured in the picture. It is made of two pieces of metal with a fabric lining and a silicone ring which keeps the two pieces together. It's decently resistant and if can bear a lot of abuse without any damage to the content (though, as you can see, it may not come out of it unscathed).
The downside of metal earphone cases is that they are often more expensive than the other options; they range from a few dollars (as is the case with this TRN-branded case, sold on BangGood for $5) to cases that cost tens of dollars. They may be worth the investment if you are going to store earphones that cost hundreds or thousands of dollars.
Mixed-materials cases
There are also cases made of various materials, including plastic and fabric. These cases are often closed using a zip, which grants that the earphones will be kept inside the cases tidy and safe. These cases are a good compromise between the resistance and durability of metal boxes and the practicality of leather pouches. In terms of protection being offered, they're also halfway between them, as they offer good protection but can't withstand large impacts. They often feature internal pouches where one can store eartips, cables, or other accessories. This adds extra usefulness without taking away much internal space.
The example in this case is this large Orico case (sold here), which can store multiple earphones (I could fit three, plus a spare cable!) and has a presumably fake carbon fibre look. This case is stiff enough to resist being thrown in a bag without much afterthought, but it probably won't be able to withstand prolonged use in this manner.
These cases are the most prevalent on the market and range from very cheap to moderately expensive. The case in the last picture goes for about $1 on AliExpress, so you can get a lot of cases for few dollars. Most of the cheap ones are basically useful just to keep your earphones tidy and offer little protection, but that's not always true.
In my opinion these cases are those with the best price-performance ratio, and that's why they are the most commonly found. They're a good starting point for anyone looking for a case.
Leather pouches
Leather pouches are convenient earphone cases as they often offer maximum practicality. They are often equipped with magnetic latches, which makes them extremely easy to use: taking the earphones out or putting them in is easy and fast. The downside is they don't offer as much protection as metal boxes, for obvious reasons.
This HZSound case in the pictures (sold here) is large enough to store a medium-sized IEM in it (the BGVP DMS is pictured), yet it is small enough to fit in a pocket. It is made of soft leather on the outside and of non-woven fabric on the inside, so it should be both durable and resistant, preventing damage to the earphones. It's still deformable, though, so throwing it in a box hoping for the best is not the ideal use case for this case. The Tin HiFi case in the pictures (sold here and holding the Tin HiFi P1) is a bit harder, but I still recommend to treat it with care. Beauty comes at a price, doesn't it?
These earphone pouches are often the best-looking and those that feel most luxurious, but they're also prone to damage because of the intrinsic features of the materials. Leather is definitely more fragile than plastic or metal. Cases made of real leather also tend to be expensive.
Other cases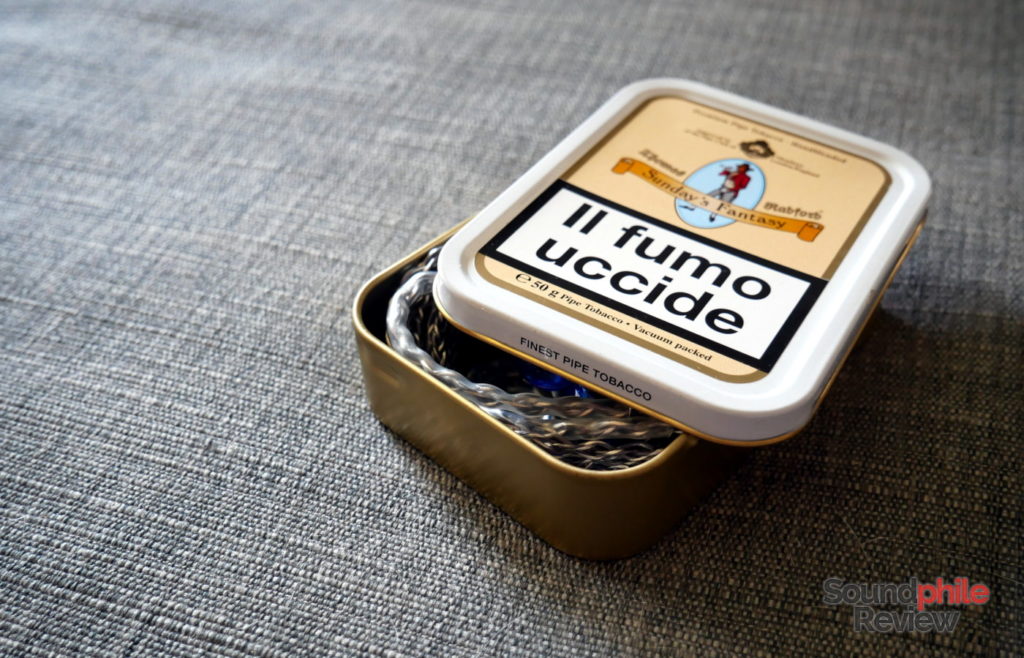 In the end, the best cases are the ones that are readily available. In this picture you can see a tobacco tin used to store the BGVP DM6 earphones (by the way, I had the box laying around but I don't smoke, and neither should you. Just joking, do whatever you please as long as you respect other people). That's an effective and practical case which offers good protection, and other boxes work just as well as earphone cases – think of mint tins and other similar boxes. The best part is that these cases often come free, the not-so-good part is that they may not be large enough to store large earphones, nor be as practical or durable as specific products.
So, which case should one choose? The answer is:
a case which looks good: there's no point in choosing a case you don't like;
a case which is practical: you may want a case to fit in your pocket and therefore be small…
a case which is spacious: …but you should take into account how big your earphones are – it doesn't make sense to buy an undersized case, so you should buy one which can hold your earphones;
a case which is durable in your usage pattern: if you plan not to care too much about it, a resistant case that's possibly made of metal may be your best choice.
There's no "the one best case" – there are many variables to consider, so choose wisely and feel free to ask if you have any doubts. More cases will be added in the future, too, so I hope this article will help you choosing the right one for you.