HiBy started making their own hardware products some time ago, after a few years only delivering the software for manufacturers to use. Their previous software efforts were not exactly great, but thankfully their hardware is much better. The HiBy R5 sits in the middle of the company's offering and has many interesting features, including a very large power output, but also a few downsides that have to be taken into account.
Disclaimer: I got this unit on loan from Spirit Torino, the official distributor of HiBy products in Italy. A big thank you to them for their patience in this rather long loan.

TL;DR: recap
Pros




Cons

Good build quality

Very large power output

Open Android OS

Battery life not as promised

Low quality touchscreen

Software issues

Persistent background noise
Rating: 7.5/10
Packaging & Accessories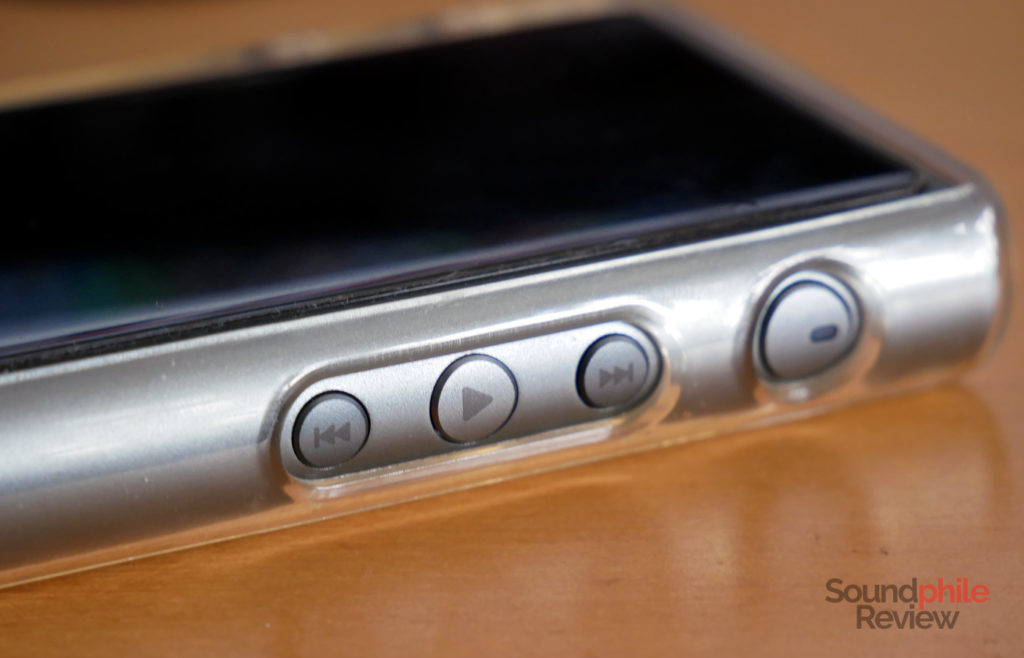 The HiBy R5 comes in a simple cardboard box which holds the device itself, a transparent silicone case, a USB to USB-C cable and a few manuals and leaflets. The device also comes with a rubbery screen protector already applied.
Design & Build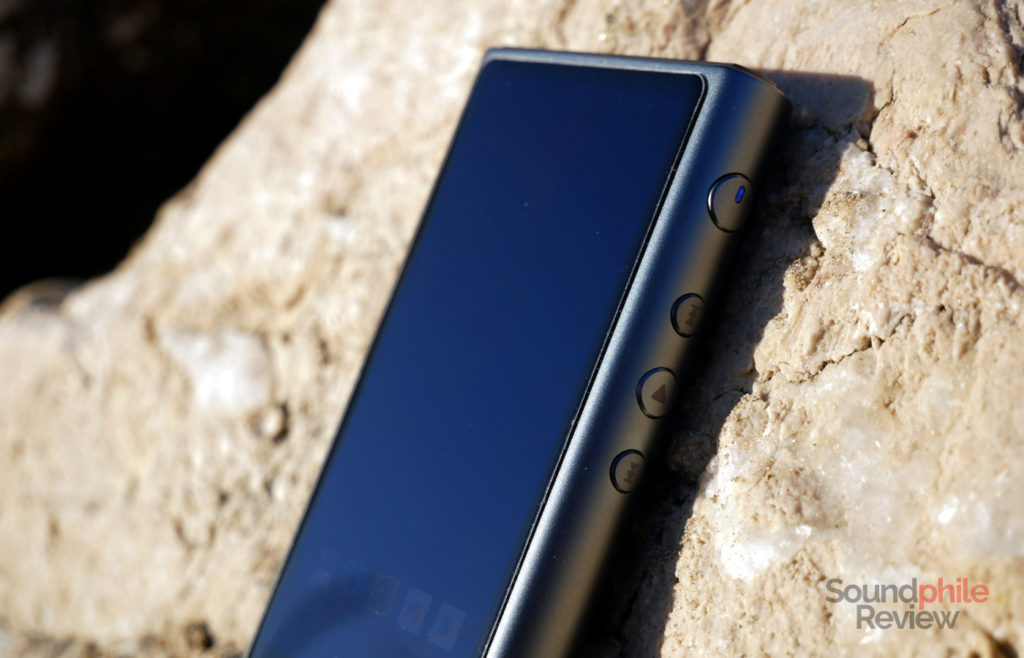 The HiBy R5 is built with an aluminium frame and has glass front and back. There's also a glass (or plastic: I can't really tell) piece on the top, probably to get better wireless performance. The design is quite curved and in many ways more modern than many other DAPs – it seems more like a smartphone than a music player. The sides are curved and this helps having a firmer grip on the device when holding it.
Build quality is quite good and I see no issues with either the assembly or the materials. All parts appear to be assembled quite well and there are no creaking nor other defects.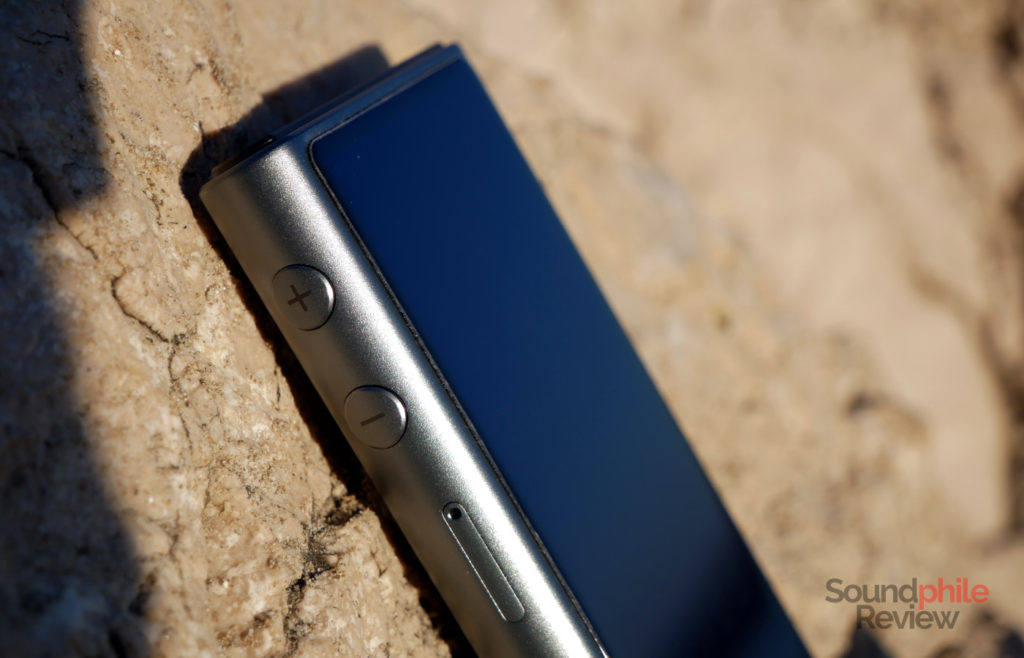 The left side hosts the volume buttons and a hidden drawer for the microSD, while the left side hosts the power button, the "next track", "play/pause" and the "previous track" buttons. The bottom holds the single-ended 3.5 mm jack and the balanced 4.4 mm jack output ports together with a USB-C port. There are no dedicated line-out ports or any other output (e.g. optical).
The buttons have a good feeling to them and they give you a good feedback when you press them, so you are always sure that you actually pressed them and that the press was registered. That applies to both volume and function buttons.
The 4-inch touchscreen appears small compared to today's smartphones, but it's large enough to allow for a more-than-decent user experience: I could do anything with ease, so it does a good job with that. Compared to other modern devices the bezels appear very large, too. Brightness is a bit limited and may not pass the test of the bright summer sunshine, but it's otherwise good.
The touchscreen has some issues: it often happens I press on a button and the UI reacts in a seemingly random way. That's because the screen registered the input on a different place than what the user actually pressed. This behaviour is highly consistent and confirmed by enabling the "show touches" option under the "developer options" system menu. It's been improved with recent firmware updates, but it's still there. HiBy needs to raise the quality of the components because a device that's frustrating to use is a device you won't use, no matter how good it sounds!
Specifications
DAC chip
Cirrus Logic CS43198 x2
Amp chip
AD8397ARDZ x2

Suitable headphones impedance
N/A
Output impedance
N/A
Maximum output power
Single-ended:

Balanced:

1040 mW (16 Ω)
564 mW (32 Ω)

THD+N (@1 kHz)
N/A
SNR
N/A
Operating System
HiBy Software Platform 3.0 based on Android 8.1
Supported formats
PCM up to 32 bit / 384 kHz
DSD up to DSD256
HiBy used two Cirrus Logic CS43198 DAC chips on the R5 to provide a balanced setup. Output is an impressive 1,040 mW @ 16 Ω and 564 mW @ 32 Ω, but this is all we know as far as specs are concerned: HiBy does not publish any other information on the device which is a large disappointment.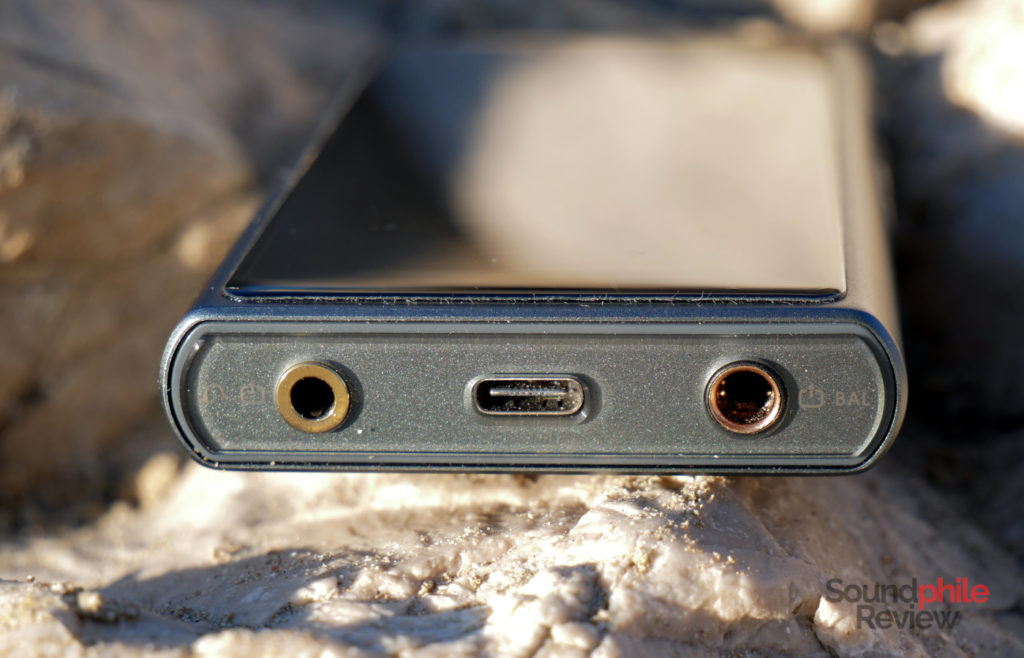 Inside the device are a Qualcomm Snapdragon 425 quad-core processor together with 2 GB of RAM and 32 GB of storage. Those specs are still good for today's standards, but they will soon be obsolete.
Sadly the microSD card slot only accepts cards up to 512 GB. I tested the unit with a card with such capacity and it worked. While the 512 GB might seem high, it makes the R5 definitely not futureproof – 512 GB cards are fairly affordable now, so in a couple of years one would expect to see 1 TB cards at relatively affordable prices, but they won't be usable on this player.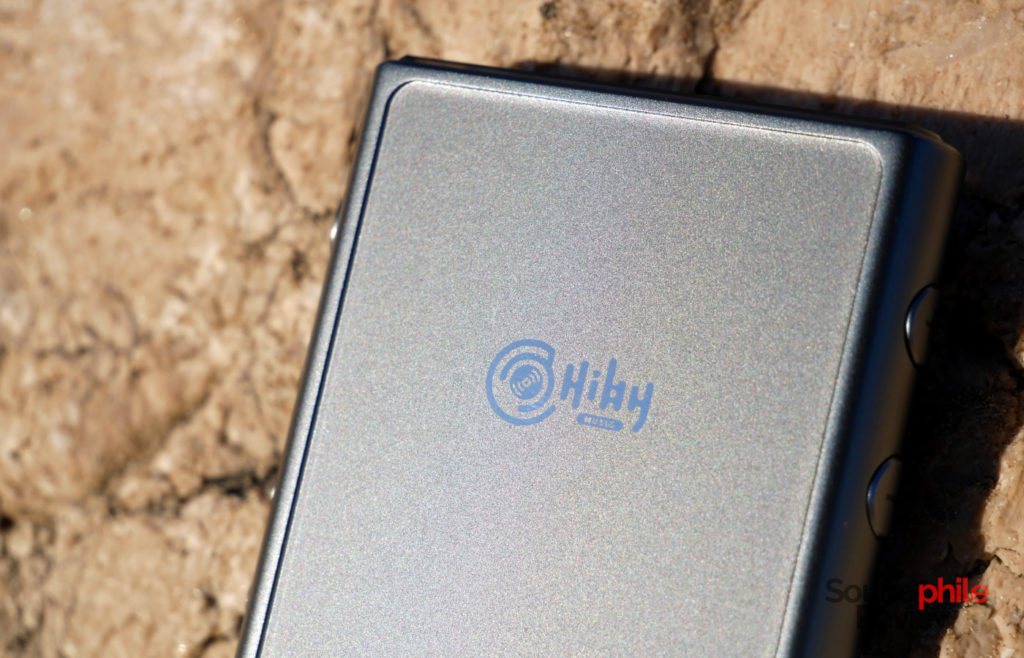 As for Bluetooth, it supports Bluetooth 4.2 with aptX, LDAC and UAT/LHDC codecs. This allows the HiBy R5 to offer high-quality audio even when using Bluetooth headphones, though it isn't able to also deliver it using the low-power mode which was introduced with Bluetooth 5.0. It supports two-way transmission, so the R5 can act as a receiver. The Bluetooth connection is not really stable and I could not make it work reliably when keeping the device in my jacket's pocket – it had to have direct line of sight with the headphones for it to work flawlessly.
As for WiFi, the HiBy R5 supports IEEEb/g/n in both 2.4 GHz and 5 GHz modes, so it does not support the latest & greatest but it still offers more than enough speed to stream music from the Internet.
Battery Life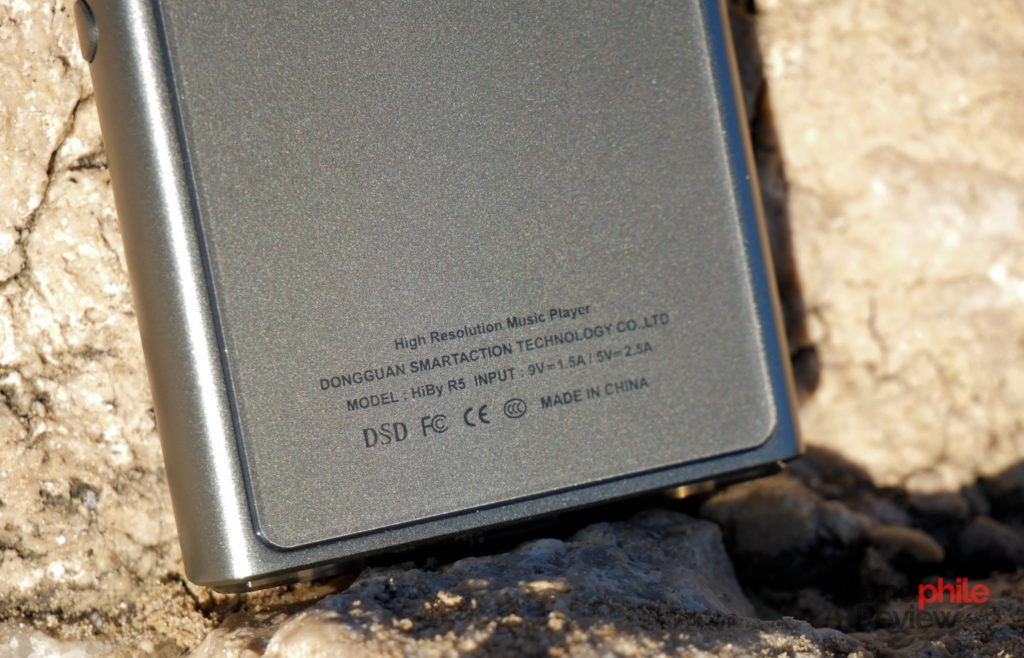 Alas it seems like the HiBy R5 does not excel in battery life – quite the contrary in fact. The company boasts 18 hours of battery life using single-ended output, but in my experience it is barely able to achieve half of that figure even when using sensitive IEMs with single-ended output and local storage.
At least HiBy R5 was fitted with the Qualcomm QuickCharge technology which allows it to charge in about two hours, so you can charge it in relatively little time. I found out that it also works with the USB Power Delivery standard, so any USB PD charger should do (e.g. those that come with MacBooks, iPads and many other USB Type-C devices).
One note about the QuickCharge tech: HiBy declares it supports the third revision of the standard, when it really does not. That's because the Snapdragon 425 processor only supports the second revision and cannot be made compatible with the third one (it's a hardware issue). I suspect that they wrote the R5 supports the Quick Charge 3.0 standard because they tested it with QC3.0-compatible chargers and it in fact resulted in a quicker charge than with "normal" chargers… but that's because the Quick Charge technology is backwards compatible with previous revisions, so the QC3.0 chargers are actually working at QC2.0 speeds.
Software
The HiBy R5 uses the new HiBy Platform 3, which is based upon Android 8.1. This is a direct evolution of the platform we've seen on the Cayin N5ii, with the base Android layer updated to a more recent version and a few modifications to better accommodate the needs of an audio player. The modifications HiBy introduced are mostly under the hood and include bypassing Android's native resampling (they call it Direct Transport Architecture).
HiBy decided to have a relatively open platform, in the sense that Android 8.1 behaves like it would on a smartphone: you have the same base experience, with a launcher and various apps you can reach from there and with the ability to install whatever apps you like from the Play Store. As a long-time Android user I quite appreciate that. The main differences from a standard Android setup are under the hood and in the settings, which add a few specific areas about audio and power management.
Among those are the the options to turn off the device after a set time every time or just for one time (up to 60 minutes in the former case, up to 120 minutes in the latter). Audio settings include gain (high or low), DAC filter, headphone vs line output for both single-ended and balanced outputs, DSD gain compensation, channel balance and max volume (you can limit it so you don't accidentally raise it to deafening levels). HiBy says they implemented system-wide MSEB, which is a different take on equalisation, but I can't find any reference to it outside of the HiBy player. MSEB is quite different in that you don't directly change the frequency response, but things like bass speed, sibilance, impulse response, air, note thickness and so on. It works quite well once you get used to it and it's in many ways preferable to traditional equalisation methods.
The HiBy R5 is plenty good from a user interface perspective, as the device is fast, responsive and easy to use. In fact it is among the best Android-based players I have used so far in terms of smoothness and speed: good job, HiBy! The main player application is the same HiBy Player that you can download on smartphones from the Play Store and it has therefore the same features and issues as that one. It's mostly a good experience with a fairly well-organized interface.
Building the database takes a very long time for larger collections. I used a 512 GB microSD card with ~220 GB of music on it (about 8,000 tracks) and it took more than 10 minutes for the device to complete scanning the card and indexing the content. It's a massive amount of music for sure, but I expected it to be a bit faster at indexing it. Also, if the scan is interrupted (e.g. by the screen turning off or by the user switching to another app) it gets stuck and requires the app to be reset by fiddling with the system settings.
Alas the R5 seems to be characterised by minor issues all over the place. These are small bugs and issues which however negatively influence the user experience – they stand out because the user experience would otherwise be really good. There seems to be a random software issue with hardware buttons, as I often found the play/pause and previous/next buttons not to work at all. Rebooting the device often made them work though, hence my conclusion that there must be something not working in the software.
Bluetooth has a few issues that, while not major, may need ironing out to provide the best experience. Among those issues are the fact that the lowest volume is often too loud with TWS earphones, or the fact that it keeps on resetting the volume each time one connects a Bluetooth device. The volume resets multiple times to its default value (which is not consistent between devices: in my experience sometimes it was 50, sometimes 20, sometimes 40), even after one has adjusted it properly. These are indeed minor issues, but they can be quite frustrating in the daily use of the device.
There are also some issues when using the device as a DAC with a computer. While it works mostly fine, there are some subtle interruptions here and there that make music less pleasant than it should be.
I tested the Amazon Music app on the HiBy R5 and I could not make it work: it just did not make the stream start for some reason. This appears to be a common issue though, so the hope is there for an update down the road. Spotify, on the other hand, seems to work quite well.
Sound
I tested the HiBy R5 with various headphones to see how it would behave with different tunings and characteristics. I used the HiFiMAN HE-560, the Hyland Headphones Saturn One, the Shozy Form 1.4 and the BLON BL-03. Most source files I used were FLACs in 16 bit, 44.1 kHz resolution.
When using low-impedance earphones such as the Tansio Mirai TSMR-3 Pro one can clearly hear a persistent but faint background noise. Still, it is apparently there with most tracks, especially those with low volume (e.g. Carbon Based Lifeforms' Arecibo).
The HiBy R5 has a distinctly warmer tuning that gives bass and lower midrange a bit of emphasis compared to other sources (e.g. Burson Audio Playmate). It's not a matter of slight nuances either: the emphasis is clearly audible and has an impact on the overall tuning of the headphones in a noticeable way, though on the other hand it's not excessive. It's more to do with the general tonality than with the frequency response being completely altered, but it's an influence that's easy to hear.
Apart from that, though, there's not much else to say about the R5: it is capable of driving even demanding headphones with good speed and detail, so it appears to be quite a capable source in that regard. I can't hear any other deviation from my expectations of neutrality.
The balanced output does not present any audible difference from the single-ended one, so they should just differ in terms of power output.
Final Thoughts
The HiBy R5 is great if one wants large amounts of power in a portable envelope. From the perspective of a device that produces sound, the R5 is really good. But the point is: is this worth the hassle of a poor user experience? That's up to the individual user's choice, but my 9-year experience in reviewing consumer electronics tells me that it's often not the case. That's like having headphones that have a wonderful sound but are painful to wear: who would want that when better alternatives exist? Who wants to go to a concert and sit on uncomfortable chairs?
If you only prize audio quality then go on – the HiBy R5 is a wonderful device from that point of view. If you care about user experience, though, at the moment I think there are better alternatives – Shanling, iBasso, FiiO and Cowon are just some names. In the time I have had the R5, HiBy has been constantly improving the device so there's hope that they will eventually fix all outstanding issues. Large improvements can already be seen, so I hope this device will receive the quality software it deserves.