"Stella" means "star" in Italian (and possibly other languages?), so when Zorloo decided they were going to create a new mobile DAC they shot for the stars (sorry, I couldn't resist). The result of their efforts is the Zorloo Ztella, an extremely small, elegant, well-built and good-sounding mobile DAC that also supports MQA.
Disclaimer: I received this unit free of charge from Zorloo directly. It retails for $99 in the MQA version and for $65 in the non-MQA version.

TL;DR: recap
Pros




Cons

Possibly the smallest dongle

Compatible with in-line remotes

Supports MQA

Very low power output
Rating: 8.8/10
Packaging & Accessories
Being this a press sample, I received the Ztella without packaging – it was just in a plastic bag.
Design & Build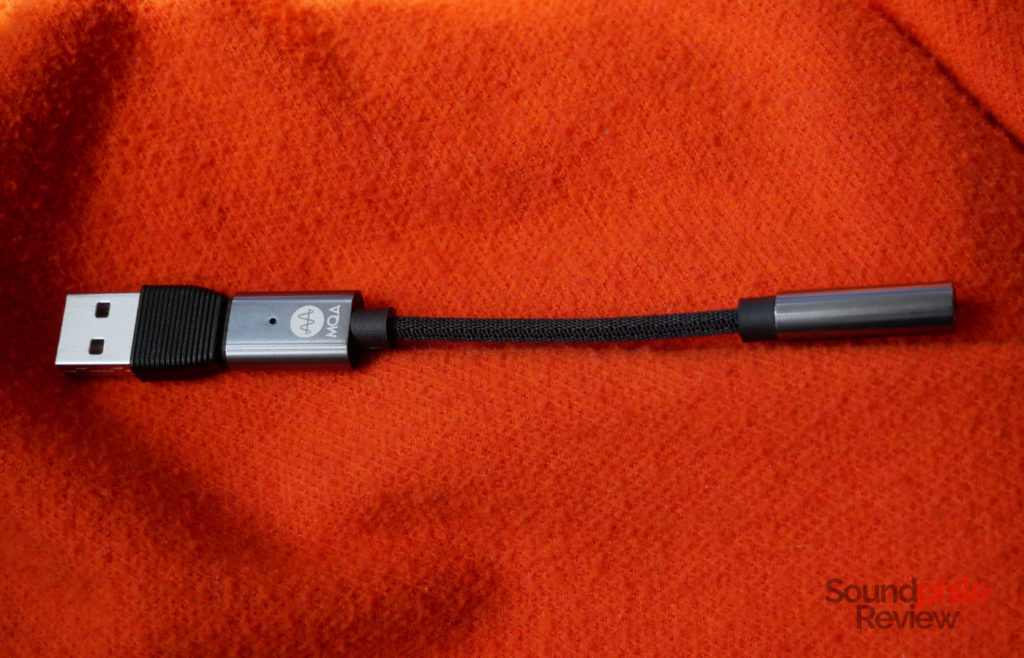 The Zorloo Ztella is a small mobile DAC meant to be used with mobile phones and tablets, with computers being more of a nice addition than the main target. This dictates the Ztella's design: small, lean, sleek. It's so small it seems one of the usual dongles manufacturers include with latest-generation phones.
There is a USB-C port on one side and a 3.5 mm jack port on the other. The great thing about the Ztella is that its size is limited to these elements and the cable between them. Both ends have metal housings around them. An LED is placed on the same housing where the USB-C port is and it is used to indicate which kind of content is being played.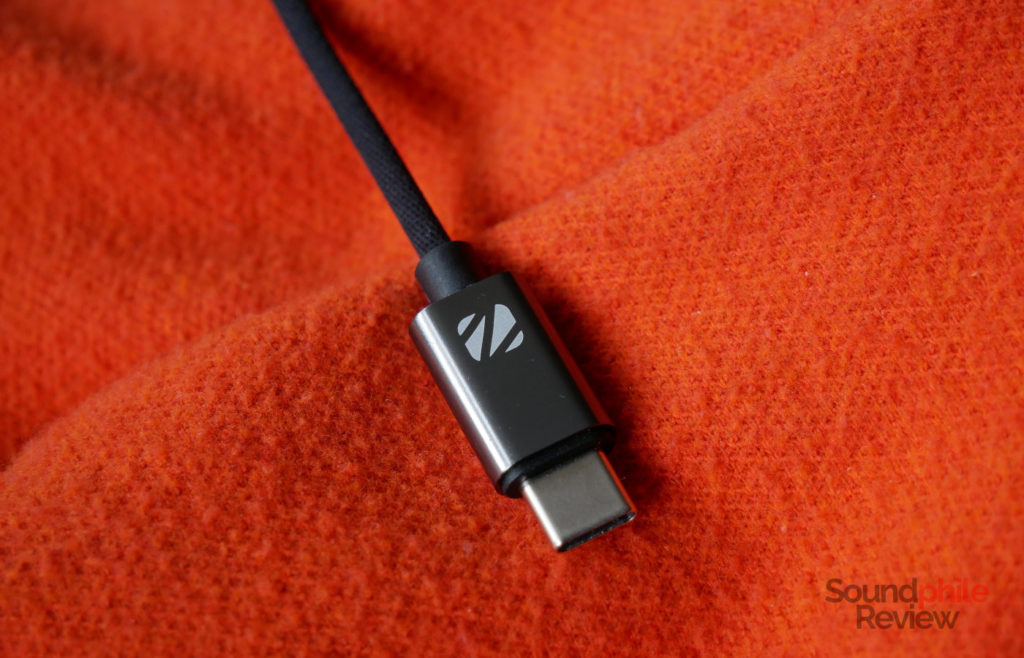 The Zorloo Ztella is more than decently well built and it appears quite resistant and durable thanks to its metal housings. The cable linking them appears to be quite well made, too, as it has a fabric sleeve that protects it from damage. The only source of possible complaint is the short and relatively stiff strain reliefs at both ends of the cable, though it should not be a problem if one uses the Ztella with care.
Specs & Features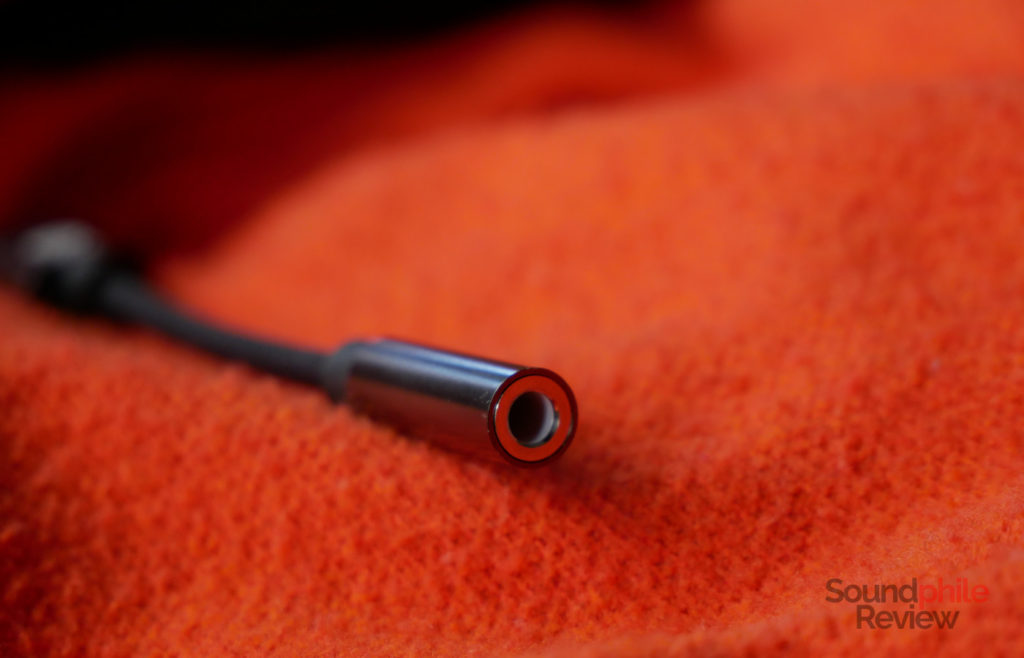 The Zorloo Ztella supports using the in-line remotes on earphone cables to control volume and playback, de facto acting as a relay. This makes it quite convenient to use with smartphones as it allows one to retain what I deem a key functionality in the mobile experience.
I find it funny that the Ztella only displays itself to the host operating system when headphones are plugged in. If I unplug the headphones it disappears from available sound cards! This however may be in order to protect the device from playing music when there's nothing plugged in as it could damage it? It's a wild guess, but there is probably a good reason – it may be just how user experience is designed (because it makes no sense to be able to play music through something that outputs no sound).
Speaking of operating system support, the Ztella is supported by any OS compatible with USB Audio Class 2 – so basically anything out there. Windows, macOS, Linux, Android, iOS – they all support it. Android is a bit trickier though, as it depends largely on the manufacturer and on the specific model, you should check out if your phone does support USB Audio.
Input
USB (up to 32 bit / 384 kHz PCM, DSD256, MQA)
Suitable headphones impedance
N/A
Output impedance
< 2 Ω
Maximum output power
32 mW (32 Ω)
32 mW (150 Ω)
Frequency response
20 – 20,000 Hz (± 0.5 dB)
THD+N (@1 kHz)
< 0.0006%
SNR
N/A
Crosstalk
N/A
What really sets the Ztella apart from other similar products is its compatibility with the MQA format that is gaining traction in the audiophile world. No other adaptor-sized DAC that I know of supports the format. This is important as it makes it possible to use MQA even with portable devices such as smartphones. There are in fact two versions that are identical, save for compatibility with MQA. The MQA-enabled version is powered by an ESS Sabre ES9281CPRO DAC, while the other version uses an ESS Sabre ES9270. On top of MQA, the Ztella supports PCM streams up to 32 bit and 384 kHz and DSD256 with both versions, which is quite good for a product of this size and price range.
Power output is in line with the competition, so sadly it is quite low. In fact low-sensitivity or high-impedance headphones are not the best pairing due to the lack of power (more on that later).
Sound
I typically use a few headphones to test out DACs and amps in order to test how they behave with different sensitivities and impedances. In this case I used a HiFiMAN HE-560, a TRN V90, a Tin HiFi T4, a Spirit Torino Radiante and a Hyland Headphones Saturn One. I connected the Zorloo Ztella to my notebook PC as well as to a HiBy R5.
Despite being just 32 Ω, the Hyland Saturn One required me to pump up the volume to 80% in order to get a decent volume out of it. With the HE-560 I have to push it to 100%. With higher-impedance headphones the situation is not too different – in short, there's very little power and it's better to use the Ztella to drive low-impedance headphones.
All in all the Zorloo Ztella has a neutral signature, with maybe a smidgen less bass and lower midrange than in a perfectly neutral tuning. It's a very, very little difference though, so much so that it's barely there.
The background is completely black, there is no noise whatsoever going on even when using fairly sensitive earphones, which tells us the design and implementation are clean.
Final Thoughts
It's refreshing to see that high-quality audio has become so small. The Zorloo Ztella really pushes the limit of what is possible: it's so small it's barely larger than a female 3.5 mm jack and a USB-C port with a cable in-between. It tops this with the ability to decode MQA, a first for a device this small. Although it delivers little power, the Ztella is more than enough to power portable headphones. It offers compatibility with in-line remotes, which keeps the mobile experience intact – something not too many of these devices do.
Is MQA worth the premium, though? The MQA-enabled Ztella retails for $99, which is much more than the usual price of these dongles. It's still probably one of the (if not the) cheapest ways to get a small device to read MQA files natively. In this sense its price becomes justified. The non-MQA version might be more attractive to people who don't use this format as it's significantly cheaper at around $60.