There's this trend that's been going on for a while now, with companies giving improved products the "Pro" moniker. Rarely that reflects them being really meant for professionals. That applies to the HiFiMAN Deva Pro as well, although it does bring a lot of improvements compared to the previous generation: the new "stealth" magnets, the Bluemini R2R, the double input jacks, the silver-and-black colour scheme… HiFiMAN managed to create a better successor to a model that was already quite well received. Not an easy task!
Disclaimer: I got this unit for free from HiFiMAN. They retail for $329.
TL;DR: recap
Pros




Cons

+ Very comfortable

+ Unbelievable microphone performance

+ ANC works well

+ Very good battery life

– Bluemini R2R has a few quirks (e.g. volume of status messages)
Rating: 9/10
Packaging & Accessories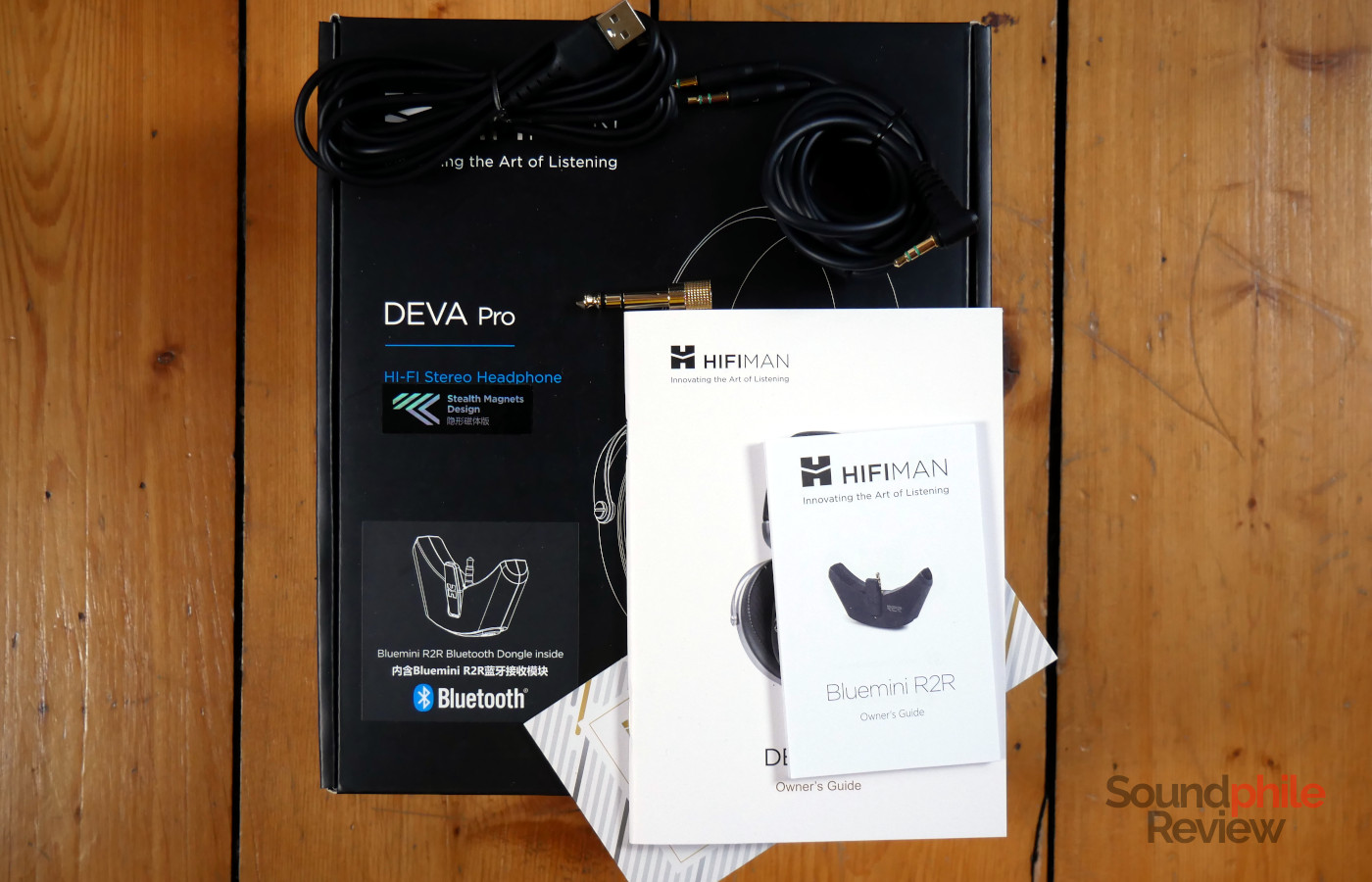 The Deva Pro comes in the usual HiFiMAN cardboard box with pre-formed foam covered in satin fabric. There's not much in the way of accessories: there's the Bluemini R2R and a USB to USB-C cable (in case you get the wireless version), a 3.5 mm TRS jack cable and a manual.
Design & Comfort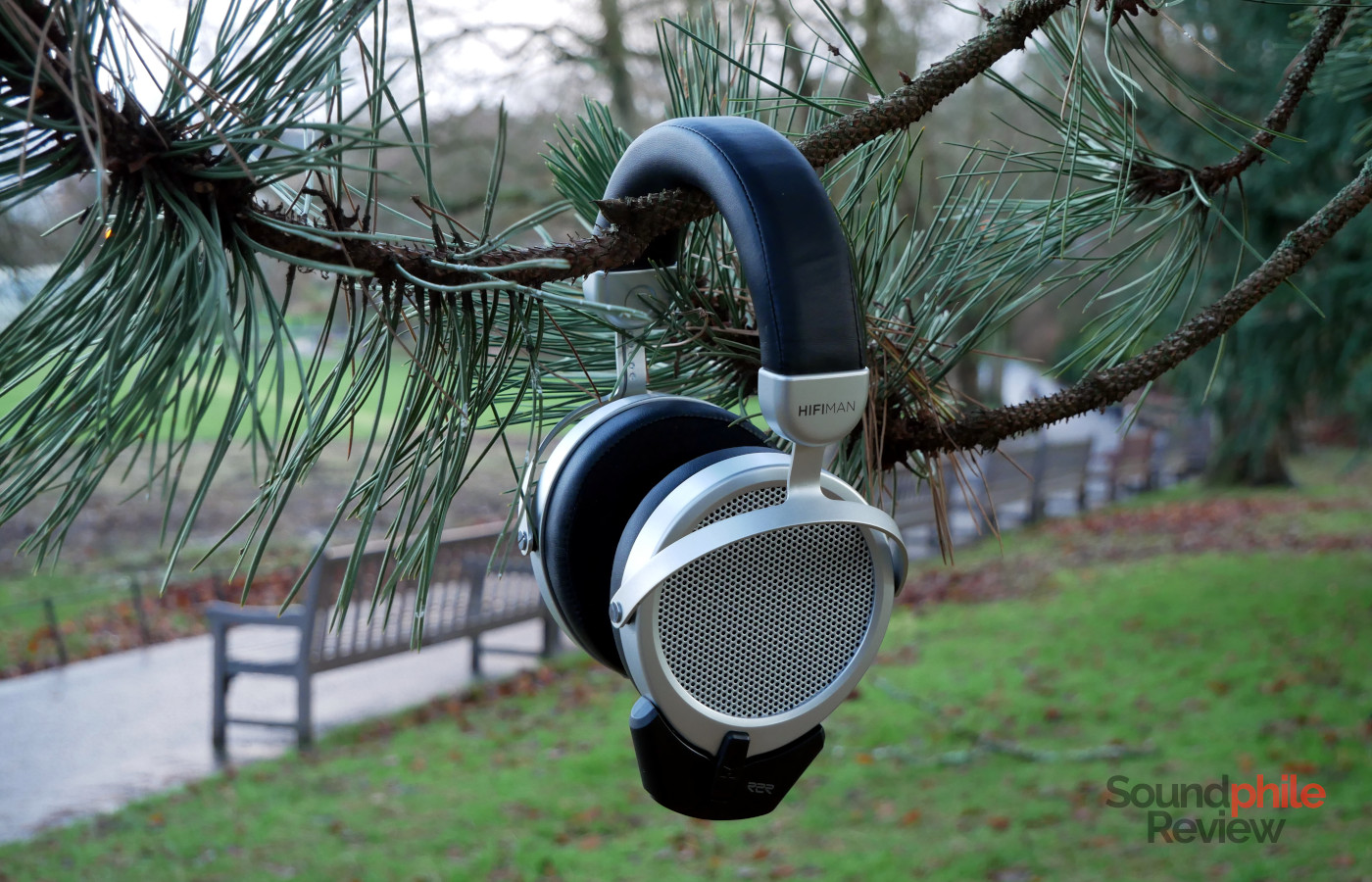 From a design standpoint, the Deva Pro are almost identical to the first-generation Deva. The largest difference is that the Deva Pro are silver and black, instead of silver and brown, everything else is identical. That's a good thing, though: this design feels quite new and modern, without exceeding in that regard; in particular, the drop-like shape of the earcups is quite good-looking. It surely is different from most other headphones on the market.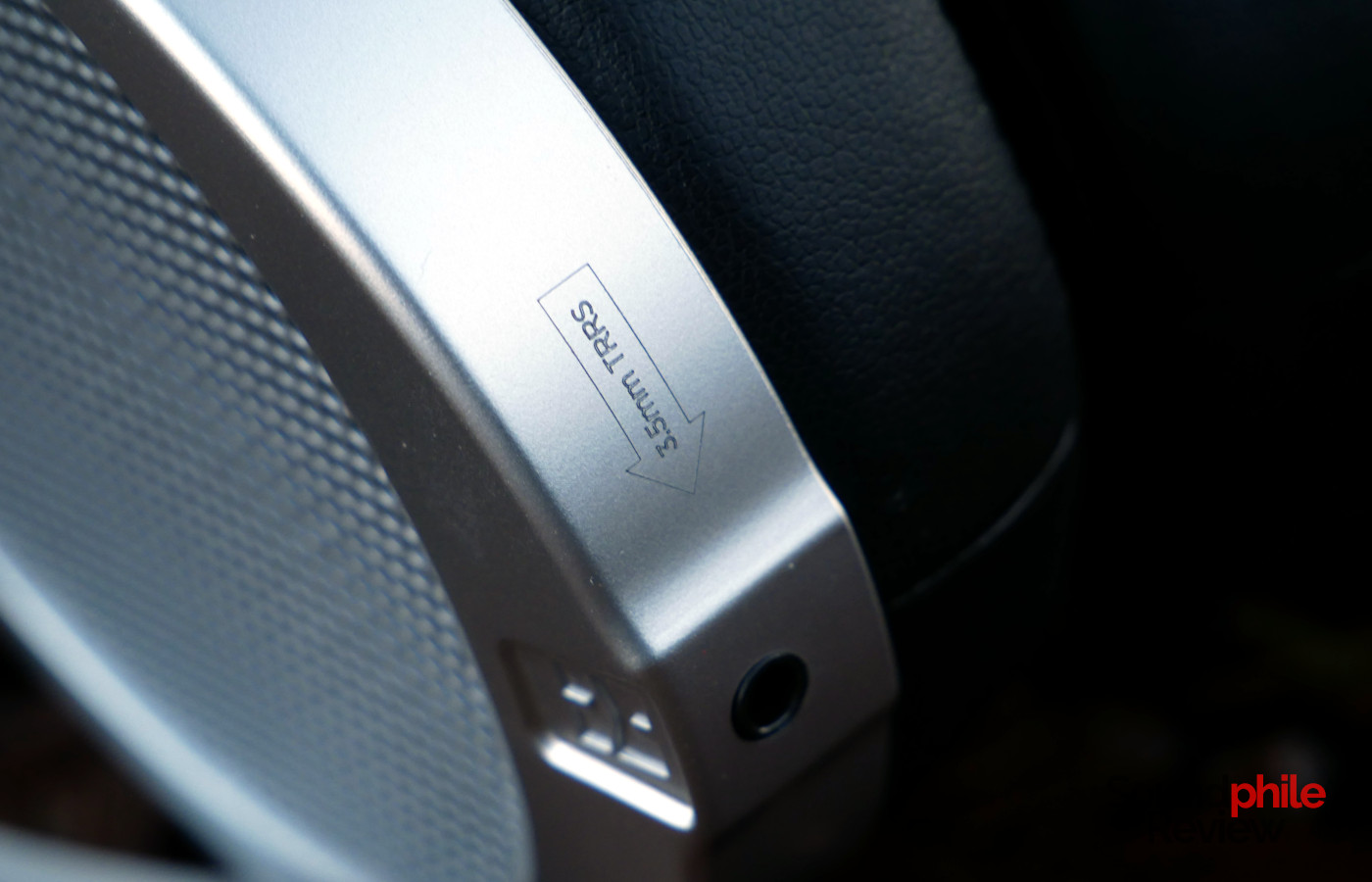 The left side is the only one that supports using the Bluemini or a single cable with a TRRS jack: if you plug those in on the right hand side, you only get that side working. There is a small label that says "3.5 mm TRRS" near the jack plug on the right hand side, but it's hard to spot if you don't already know it's there – in fact the first time I tried using the Bluemini I plugged it in on the right hand side, convinced that HiFiMAN had designed the headphones smartly enough to allow the user to choose between the sides. They didn't, which is a lost opportunity to improve usability.
Although the silver colour would induce one in thinking that the headphones are made of metal, the only parts actually made of metal are the gimbals and the grille covers: the earcups and the silver bit on the headband are made of plastic.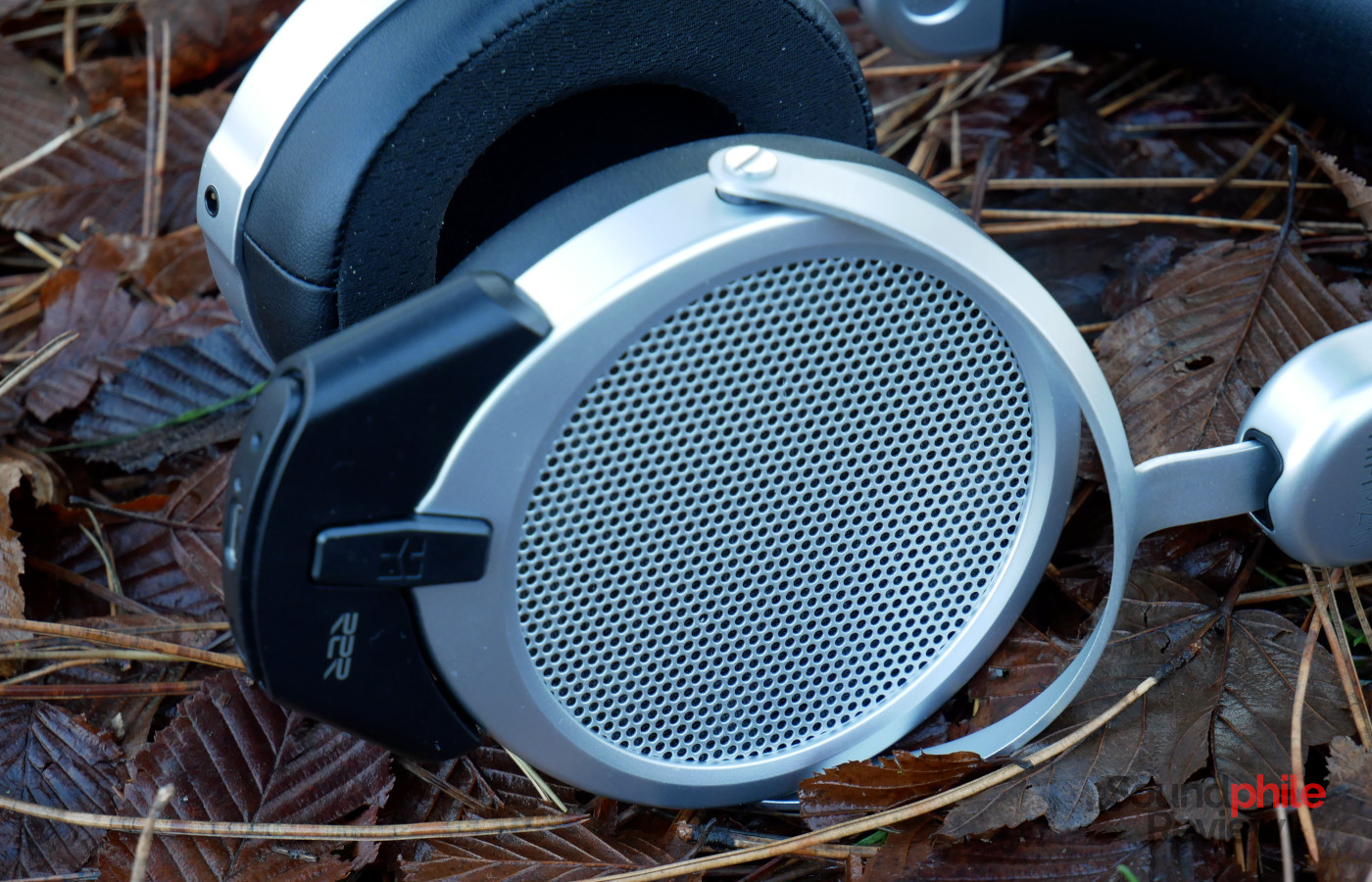 I found that the Deva Pro have the rather inconvenient habit of slipping forward, which means that the earpad will start pushing, albeit gently, against the back of the ears; on top of that, if you wear glasses like me they will be pushed forward, which is quite an uncomfortable sensation. This is caused by the fact that there is very little clamp, or lateral force, and this leaves the headphones free to move. By contrast, headphones with a higher clamping force like the Sennheiser HD 6XX or HiFiMAN's own HE-560 do not display this behaviour.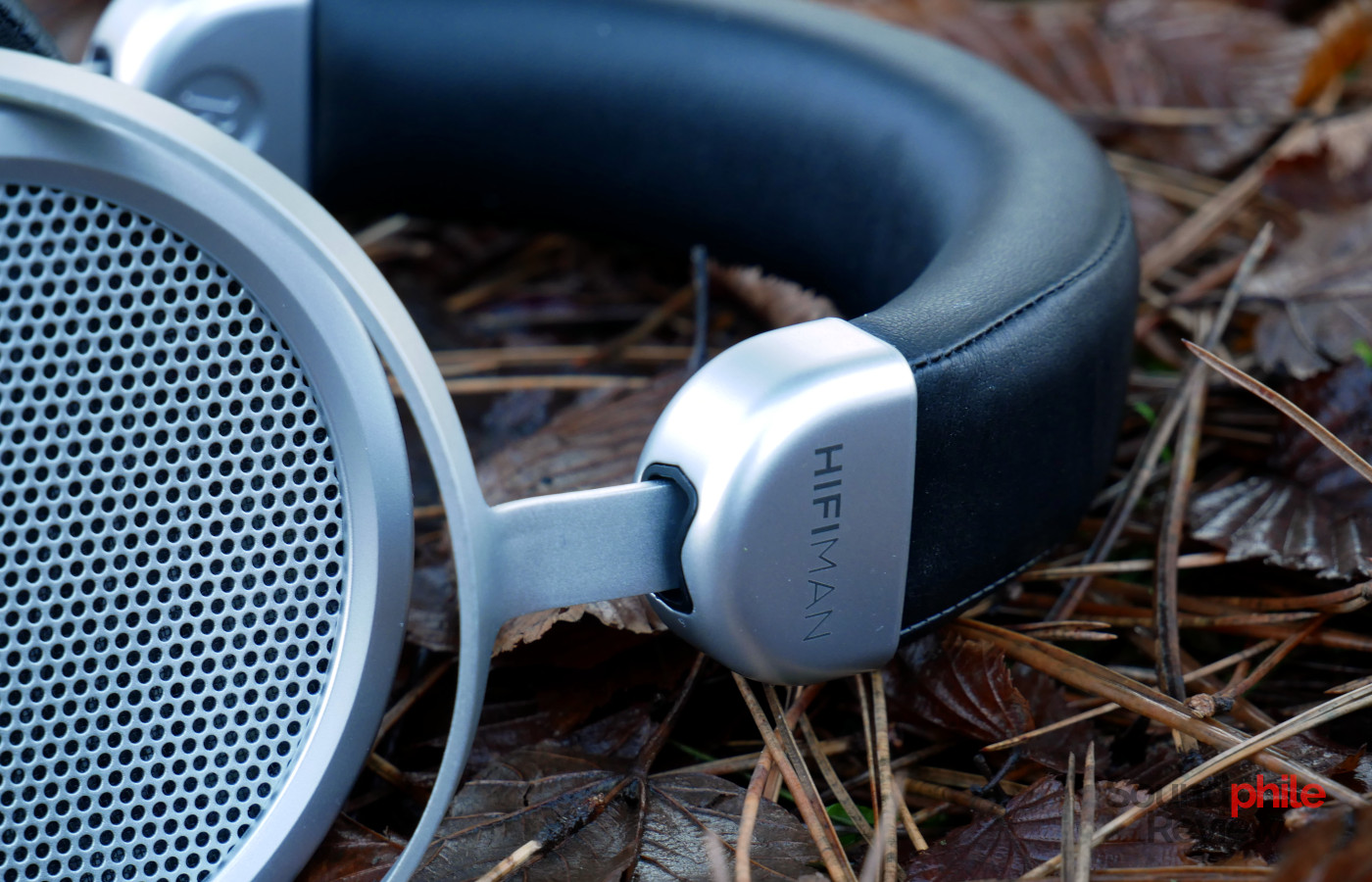 In general, despite these flaws, the Deva Pro are decently comfortable even to people with very sensitive scalps like mine. The relatively low weight ( g, g with the Bluemini R2R) helps filling the gap left by the terrible headband. I can wear the Deva Pro for a couple of hours before it starts becoming problematic, which is not a bad result at all.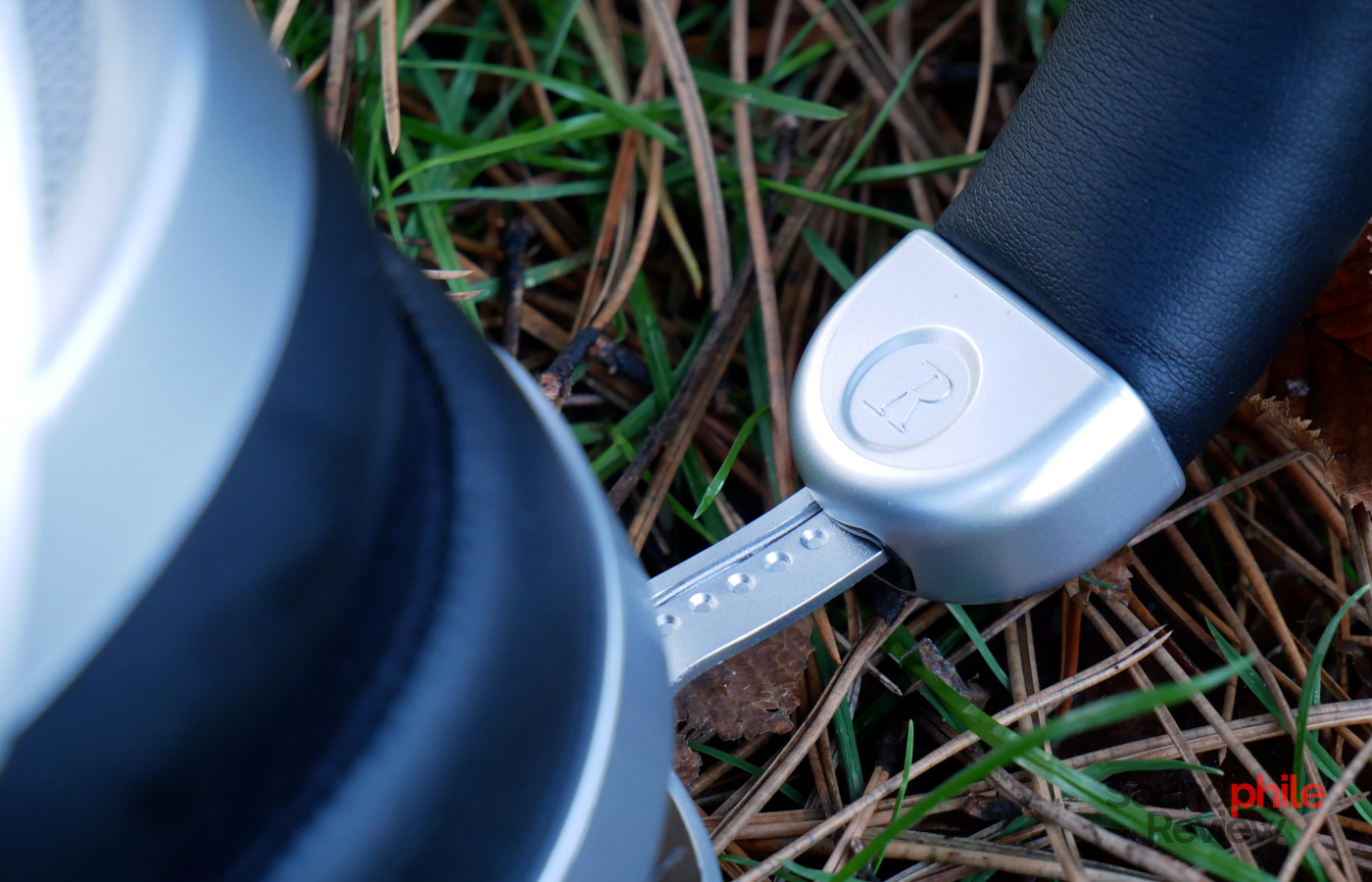 Isolation, of course, is non-existent due to the HiFiMAN Deva Pro being open-back headphones. They also leak out quite a lot of sound, so they are definitely not recommended for spaces like libraries and offices.
The cable is quite soft, but it's the usual terrible cable that comes with HiFiMAN headphones. It has TRS 3.5 mm jacks on the headphone side, just like all other recent HiFiMAN headphones. The jack you actually plug in devices is right-angled and has a generous strain relief. The fact that both connectors on the headphone side are TRS means that you can use a balanced cable if you wish. While this cable itself is not great, I appreciate the fact that at least HiFiMAN kinda backtracked on the use of a cable that only plugs on one side, as a "stereo" cable like this (improper naming, I know, but it's for the sake of simplicity) with 3.5 mm jacks allows you to use cables you might have from other headphones, HiFiMAN or not, as it's quite commonly used throughout the audio industry. Let's hope they'll stick to this type of connectors and won't change your mind again next year or somewhere further down the road – I have perfectly great cables I bought for my HE-560 that won't fit here and it would be a waste if they changed standards another time.
Extra Features & Battery Life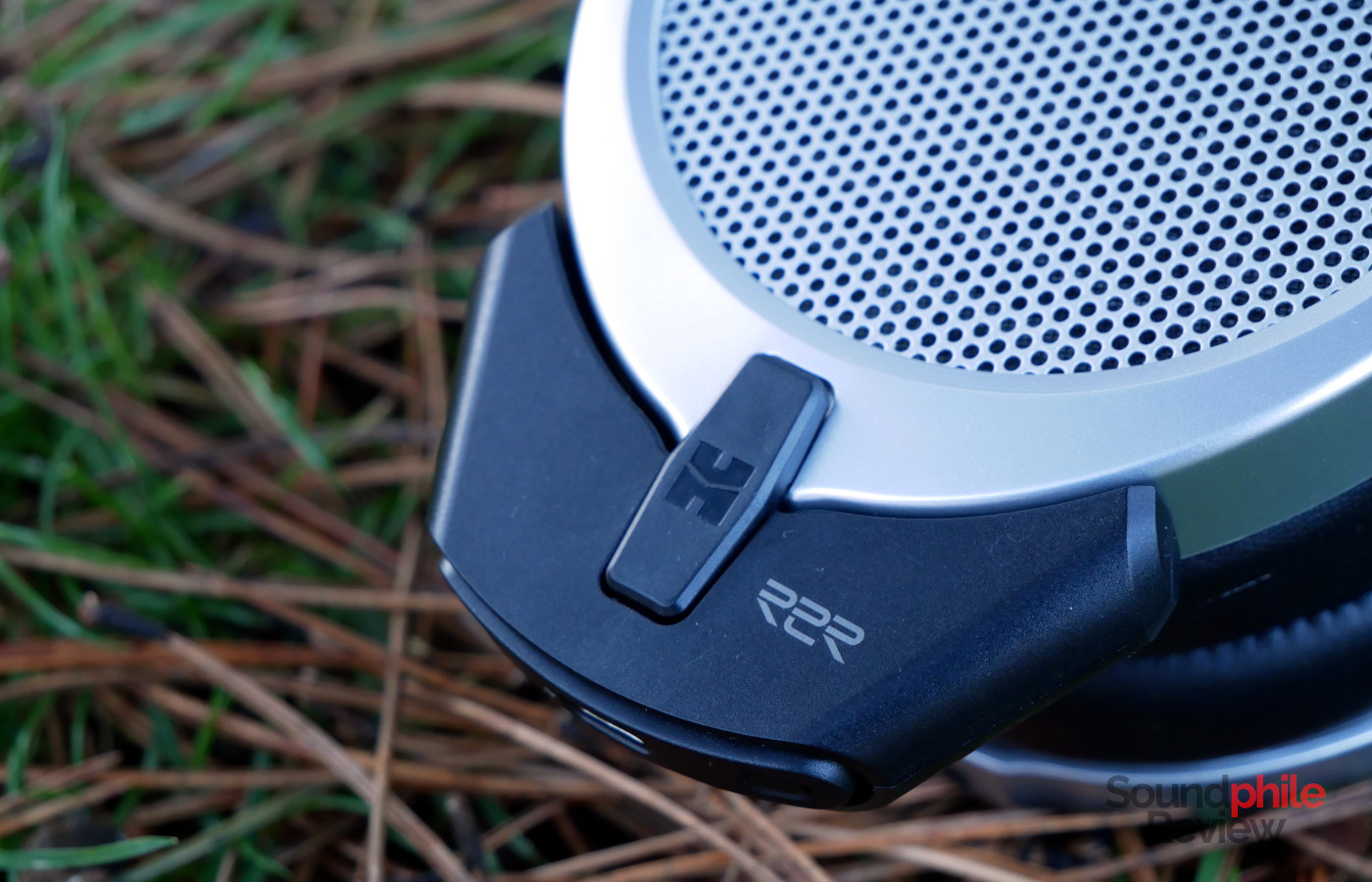 The Bluemini R2R is a new take on the previous version that, as the name suggests, sports an R2R DAC at its heart. Just like the first model, the Bluemini R2R uses Bluetooth 5.0 and sports a number of codecs: SBC, AAC, aptX, aptX HD and LDAC; the latter is especially good as it allows for lossless transmission of music in CD quality. The range is good, but not exceptional – I can walk freely around the room, but if I get out I can only go around for a few metres before the music starts stuttering.
HiFiMAN stopped declaring technical specifications of the Bluemini R2R, only saying that its SNR is 114 dB and that its frequency response is 20 – 20,000 Hz. Of course the most important piece in this case is the DAC, as it is the new HiFiMAN Himalaya: it is an in-house design of an R2R DAC, which according to HiFiMAN is comparable to the PCM1704 in terms of THD and SNR, while consuming a lot less power (20 mW vs 450 mW).
One thing I seriously hate about the Bluemini R2R is that the status messages are way too damn loud. I can have the headphones on the other side of the room and still hear the tones or messages being played (e.g. "connected"). If I forget about this and power on the headphones when I have already worn them, I receive an ear-piercing reminder that I shouldn't have when I turn them on. This is really infuriating as it is such a basic aspect of the user experience it's incredible they didn't think of this.
There are no improvements in terms of controls, as the Bluemini R2R keeps on offering very basic features – it has a single button that is used to power it on and off, as well as play and pause the music. No other command is available, which is quite limiting. While it is clearly a device made for usage while indoors and with immediate access to the source, being able to adjust the volume or skip tracks would actually be a good thing. The microphone is not great, either.
The 8 hours of battery life that HiFiMAN boasts is an almost correct figure, as I can get more or less 7 hours of playback. That's not much by any standard, especially considering we're talking about a full-sized headphone without the same design restrictions as closed-back counterparts that have to put all components inside the earcups. Using a larger battery would have probably been possible, even at the cost of making the Bluemini R2R a bit heavier.
It takes about 3 hours to charge the battery fully. It is possible, however, to use the headphones in the meantime by using a USB-C cable, as the Bluemini R2R works as a USB DAC as well as a Bluetooth one.
Sound & Specs
I've used my computers as the main sources when testing the HiFiMAN Deva Pro with Bluetooth, with mostly FLACs ripped from CDs as music files. When using the headphones wired, I used a Topping DX7 and a Drop THX AAA 789.
| | |
| --- | --- |
| Frequency response | 20 – 20,000 Hz |
| Impedance | 18 Ω |
| Sensitivity | 93.5 dB |
| Bluetooth version | 5.0 |
| Codecs | SBC, AAC, aptX, aptX HD, LDAC |
The Deva Pro are the first product to be born with the new so-called "stealth magnets", which are magnets arranged in a way that should preserve the sound produced by the diaphragm better than previous models, thanks to a reduction in refractions and diffractions. According to HiFiMAN, this causes less distortion which, in turn, creates better sound.
Although the sensitivity is very low at 93.5 dB, the impedance is very low as well at just 18 Ω, so this makes the Deva Pro easy enough to drive even with sources that offer modest power output such as phones, tablets and computers. As they are planar headphones, their impedance is constant throughout the whole range and this means that you really don't need that powerful, special and costly amplifier to make them sound great.
Soundstage is wide enough, though it sounds as if instruments were close to your ears and then there was a large room around you, instead of the instruments actually sounding as if they were distant from you in the first place. Still, it's a nice representation that works well. Imaging is quite good, with very accurate placement of the instruments on the stage. Instrument separation is good and allows you to tell apart all of the various pieces even in relatively crowded tracks.
Bass is not perfectly linear and therefore it doesn't hit the lowest notes with the same strength as the rest. That said, the Deva Pro go quite deep with their bass and can be very fun with the right music, although they are just north of neutrality in general terms. Aes Dana's Inks, as an example, does not envelope you in deep bass lines as it does with higher-end headphones by HiFiMAN (e.g. the Arya). Still, I find bass on the Deva Pro to be quite interesting, as it lays out quite a bit of detail in front of the listener and gives you a very good sense of texture. As one can legitimately expect from planar drivers, speed is quite good and transients are fast and with a short decay.
Midrange is a perfect complement to the slightly-emphasised bass and treble as it offers a very good balance, with a bit of added warmth that doesn't take away the liveliness and clarity. It's a very likeable, almost relaxing tuning that puts you at ease and renders basically any track with great results. What I especially like is that while it is a bit on the relaxed side, it still sounds balanced enough to reproduce basically any track with a tonality that sounds right. Mids are quite detailed, with great speed that makes for fast transients with short decay; this also means that its physicality is quite good.
Treble is bright, just like one would expect from HiFiMAN, but it's subtly so and therefore lacks any kind of fatigue or harshness. On the contrary, despite being slightly emphasised, it is quite gentle and easy to listen to. It is also very detailed, with very minute details emerging clearly (e.g. in Aes Dana's Alep Offset). It has very good extension as well, which gives it plenty of air and openness. I quite like the speed: highs sound crisp, with an immediacy to them that I find extremely enjoyable – and, to my surprise, not fatiguing at all. Treble is almost dry-sounding and this usually means that it becomes fatiguing, but it's not.
HiFiMAN Deva Pro Comparisons
Unfortunately I don't have the first-generation Deva any more, but from what I remember (and from my description in the review) it was much brighter than the Pro version. I won't make any further comment as memory is fallible and not reliable enough (echoic memory lasting only a few seconds etc).
Final Thoughts
I quite like the HiFiMAN Deva Pro. They couldn't be more different from their predecessors, but they have their own character that sets them apart. Contrary to most HiFiMAN headphones, they're quite warm, without exceeding at that. They're very enjoyable and although they don't do anything – detail, soundstage, imaging, speed, etc – spectacularly well, they're good enough at everything and therefore come out as a very nice middle ground. This, combined with their tonality, makes them very enjoyable with basically any music you want to listen to.
Considering they are just $30 more than the Deva, I find them spectacular. The small touches that differentiate them from their predecessors – the dual 3.5 mm jack, the black-and-silver colour scheme – are the proverbial cherry on top. If you have the chance, I warmly encourage you to try them out and hear for yourself what they sound like.