Everyone has objects they're closely tied to emotionally. In my case the HiFiMAN HE-560 are headphones that I deem quite special for two reasons: the first is that they are the first high-end headphones I've owned, and the second is that they are the last present I received from my late grandfather, the person who initiated me to audiophilia together with my father. He loved the HE-560 as much as I do and we spent many hours together listening to them. You now know that I may not be entirely objective when it comes to these headphones, so you're warned beforehand. Still, emotional bond or not, I have deemed the HE-560 as among the best-tuned headphones out there for a long time and I still think that.
I've received a second pair on loan: these are the new "v4" edition, which uses the new headband design as well as new earcups made of plastic instead of having a wood veneer. There are no sonic differences between the two, as we'll see later.
Disclaimer: I received my own pair of these headphones as a gift, while the second pair is a loan from HiFiMAN. Additional info is available on the official product page. The v4 is an Adorama exclusive.
TL;DR: recap
Pros




Cons

+ Light and extremely comfortable

+ Nice design

+ Almost-neutral signature

+ Great technical ability

– Treble can be a bit intense sometimes

– The new version has poor materials and headband
Rating: 9/10
Packaging & Accessories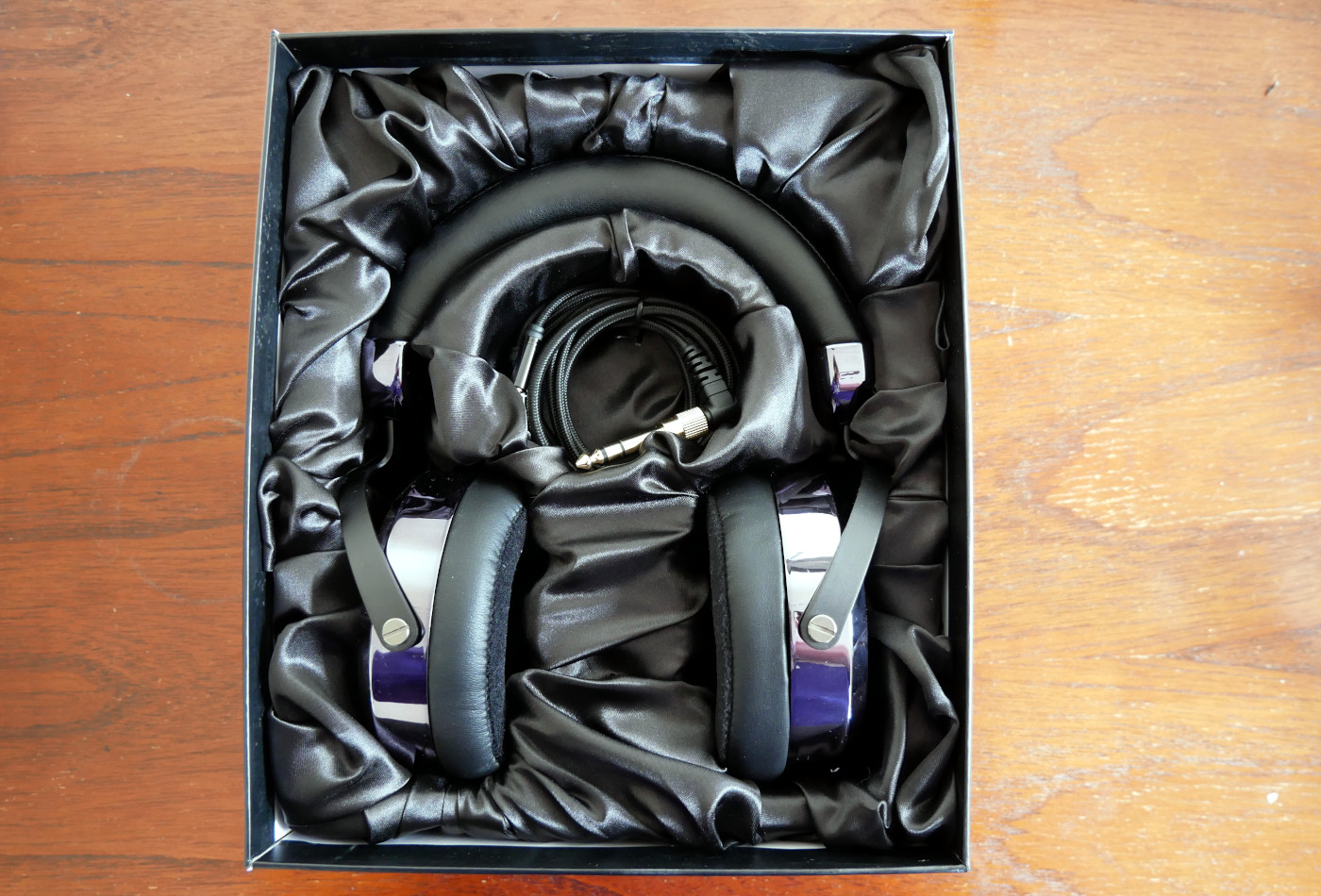 Packaging is different between the two versions, but I can only show you the new one as the other is (literally) on the other side of the continent. The box is quite simple and only contains the headphones, held by a generous amount of foam covered in satin-like cloth, plus the cable. The old version was a bit more elaborate, as the box was covered in faux leather and had a different opening mechanism, but the contents were the same.
Design & Comfort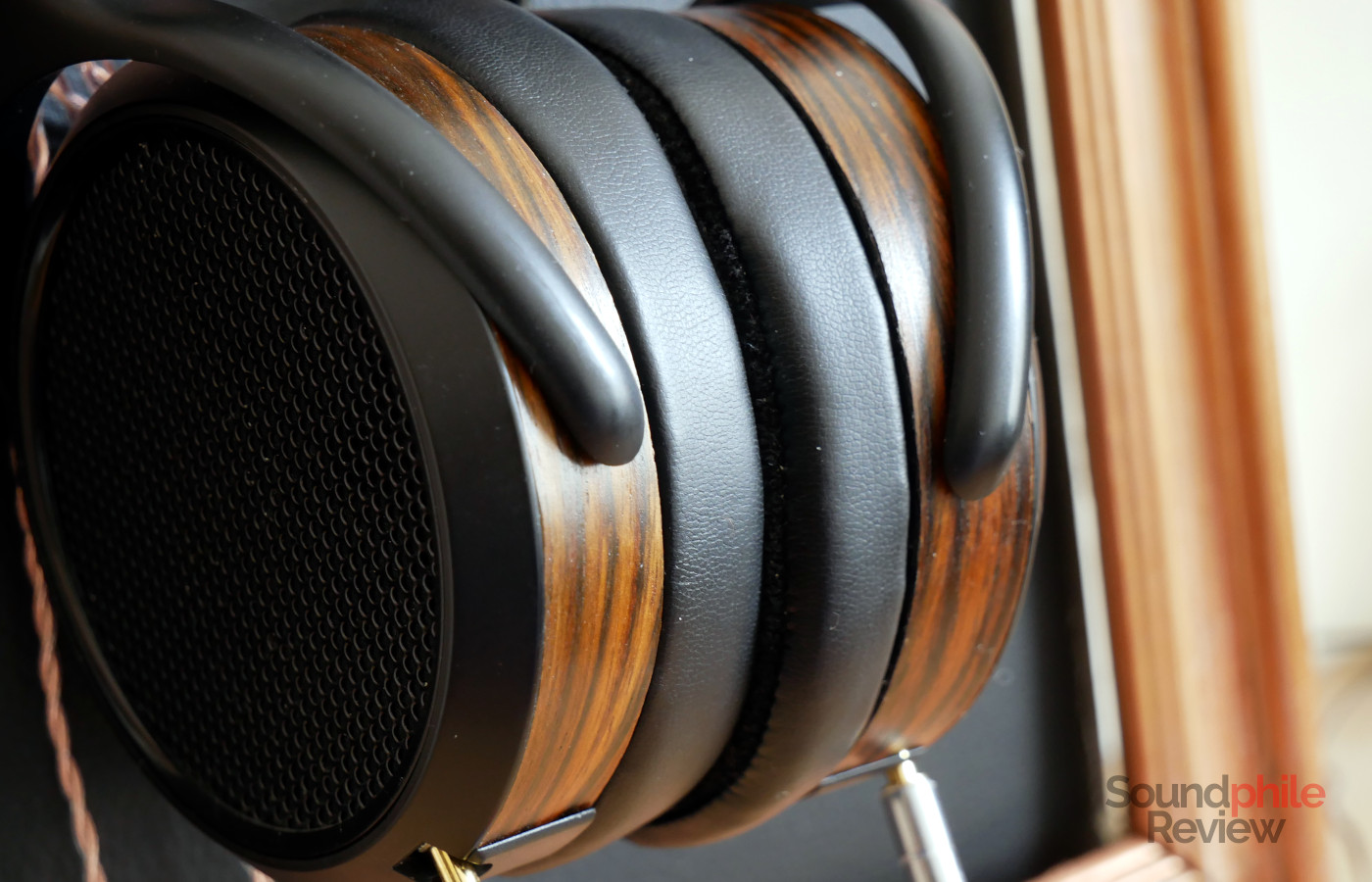 The original HiFiMAN HE-560 uses the classic HiFiMAN earcup shape, which is circular, plus the first-generation suspended headband, which has a fixed frame plus a movable headband. The earcups are covered in wood veneer, but everything is made of plastic (excluding the headband frame, which is made of metal). Differently from products by other manufacturers such as Audeze, the wood is just a veneer, which can be seen both as a pro and as a con: on the "pro" side, a veneer doesn't crack in case you are in a very dry climate and it lasts for longer with less care; on the "con" side, it doesn't really influence the sound of the headphones nor it does contribute in any way to their structure, plus it doesn't give you the same feeling of "premiumness" as earcups made of solid wood. In the end it's just a matter of personal preference. They surely look classy.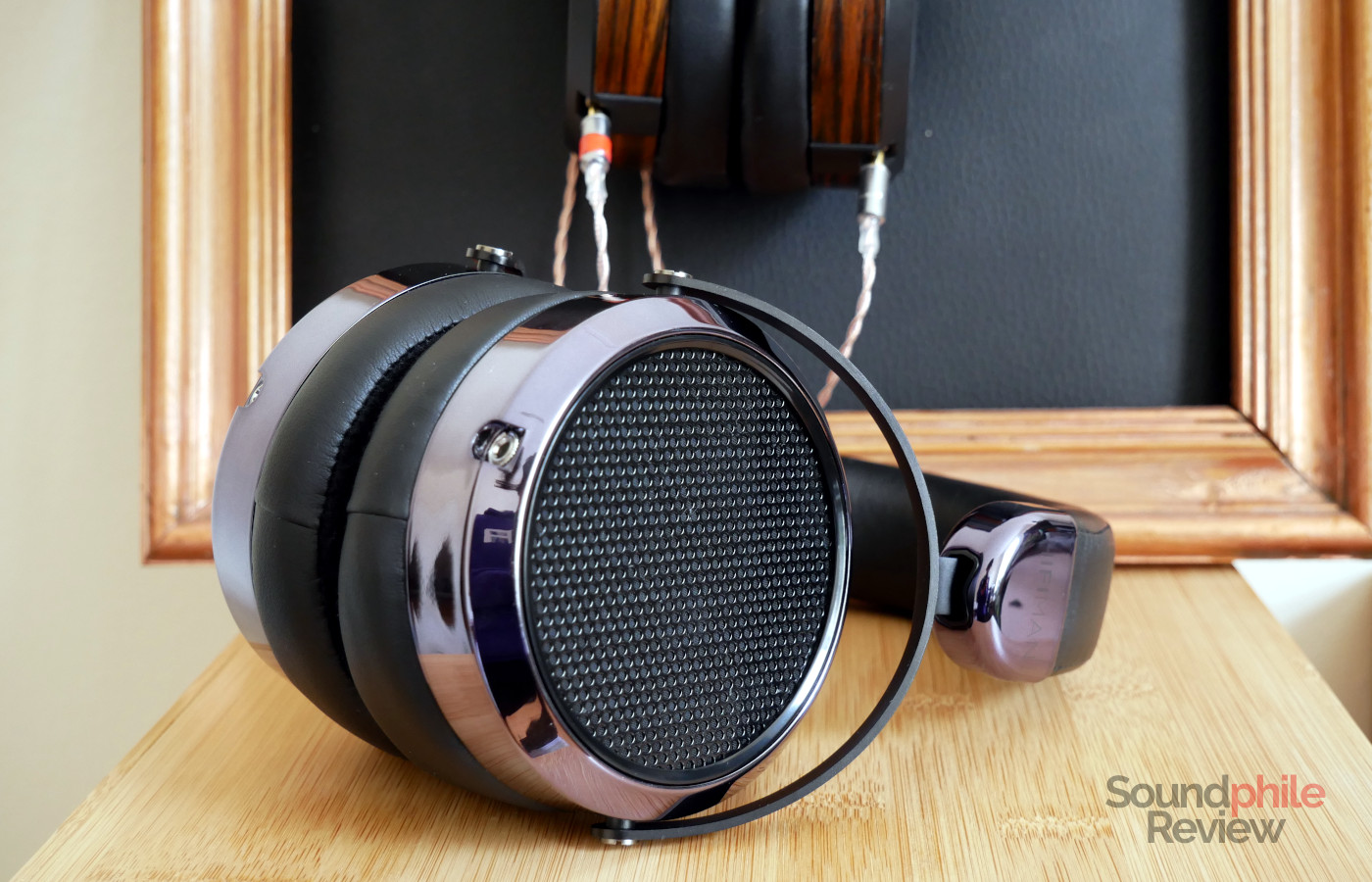 The v4 is quite different: although the shape of the earcups is the same, gone is the wood veneer as well as the suspended headband. The earcups are covered in plastic with a metallic finish, while the headband is the same as the one found on the HE-R10P and other recent headphones: it is a traditional headband with a firm padding and a classic extension mechanism. As a redeeming quality, the gimbals on it are made of metal and are therefore not subject to breakage like the ones in the first version.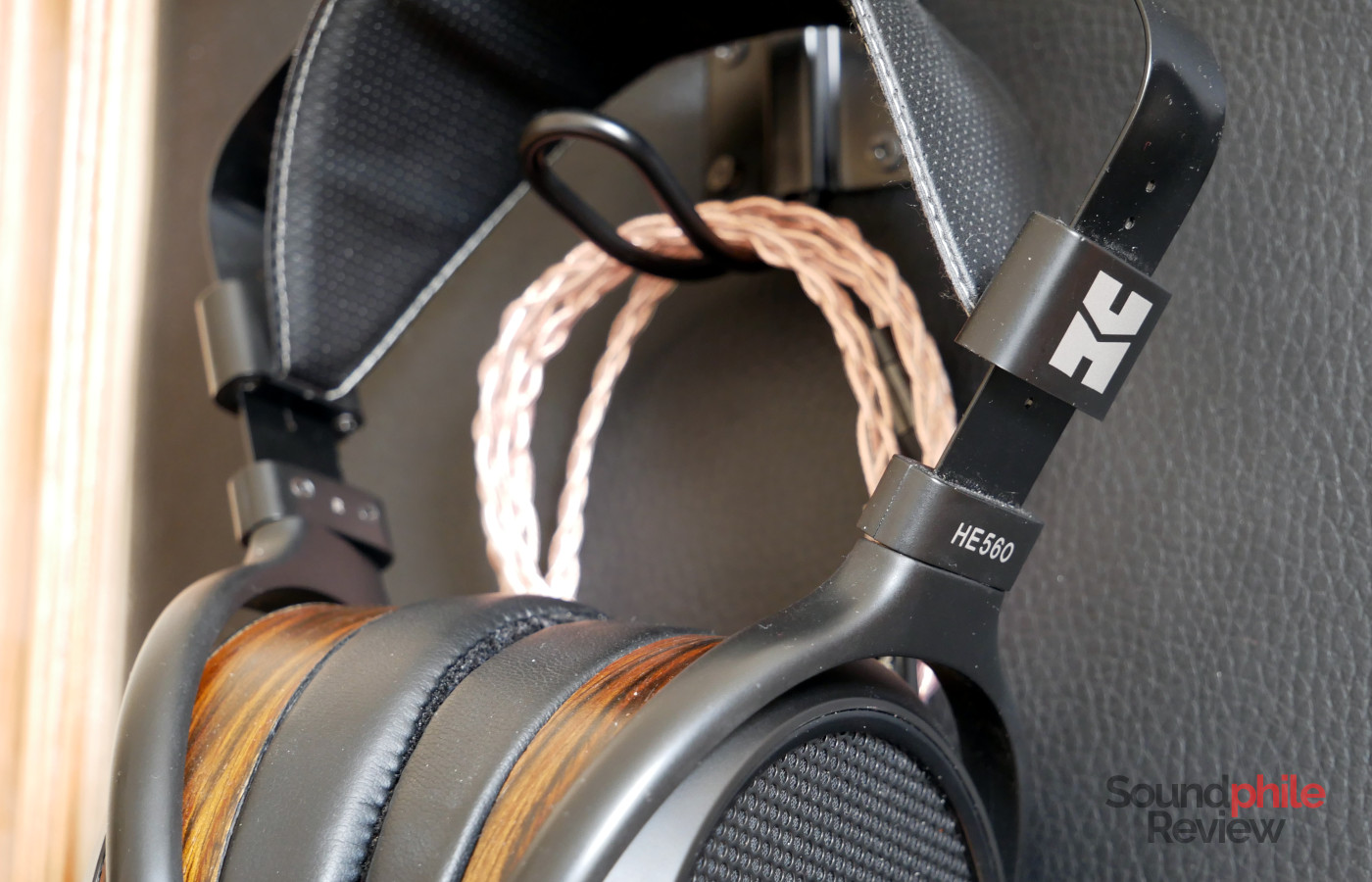 Build quality is in both cases not stellar, but for different reasons. The first version of the HE-560 became known for the sudden breakage of the gimbal; although the epidemic that everyone knows has since been pinned down to a single batch, there have always been cases of gimbals breaking and HiFiMAN has since launched a replacement gimbal with metal in it to prevent any issues. The new version, on the other hand, has issues with the headband: it creaks with every movement, which is not quite great on headphones costing 900 quid (to put it lightly!).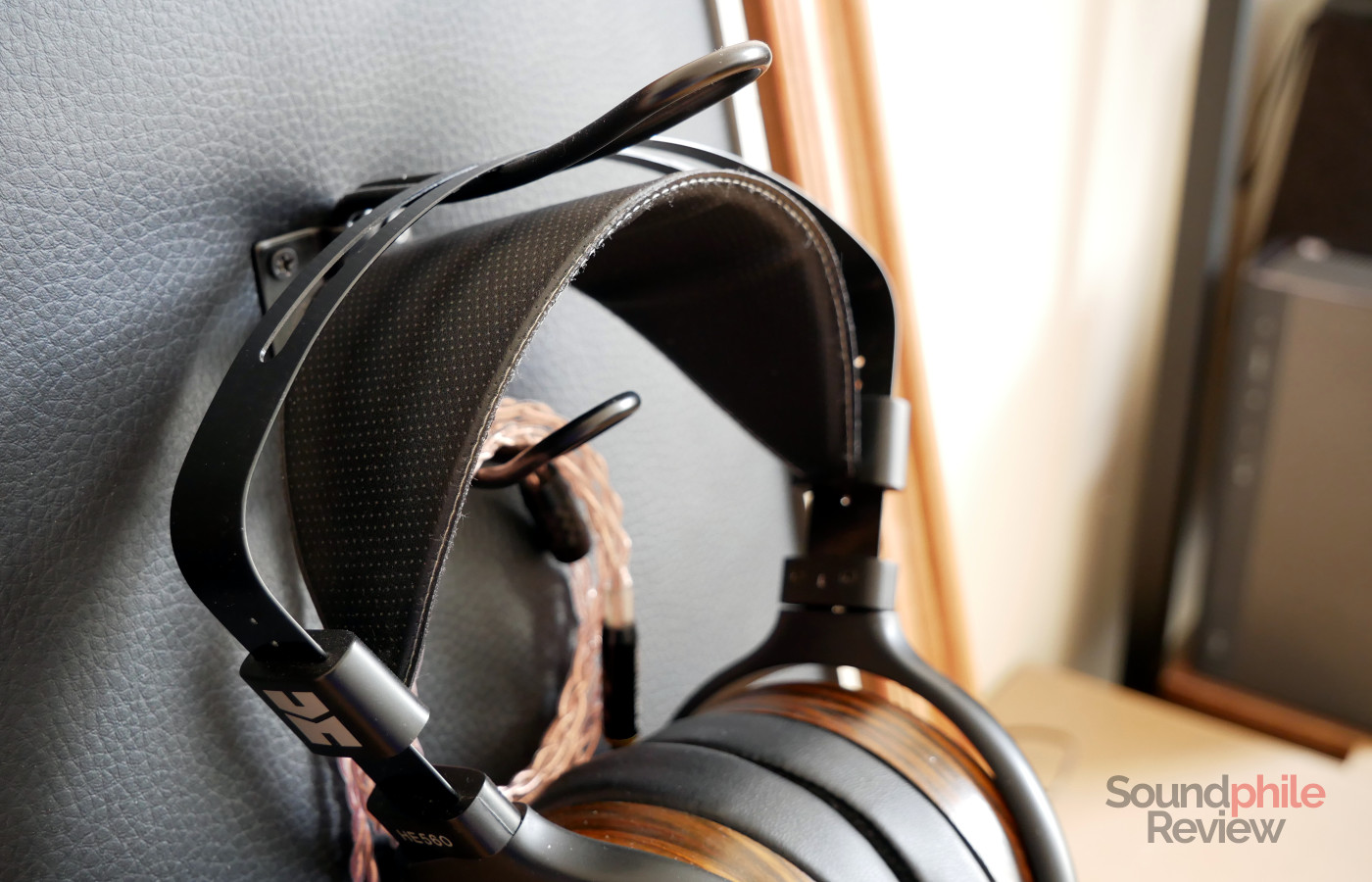 Both headphones feature so-called "focus pads", which are angled so that the back is thicker than the front. The part that comes into contact with the head is covered in microfibre (or a similar fabric), whereas the sides are covered in leather (I guess it's actually faux leather). They're quite comfortable even if you wear glasses like me.
Speaking of comfort, I've long maintained that the HE-560 (in their first version) are the most comfortable headphones out there, at least to my irritation-prone scalp. I can wear them for a whole day and get just a very mild discomfort, whereas doing that with most other headphones would make me feel quite a lot of pain . That's because of two factors that contribute to this result: on one hand you have the large headband that distributes the weight across a large area and is aided by a bit of soft padding; on the other there is the lateral pressure (or clamping force) that makes it so that the headphones are not kept up just by the force of gravity pushing the headband on your head. The relatively low weight (375 g without the cable) also contributes to the great comfort these headphones offer.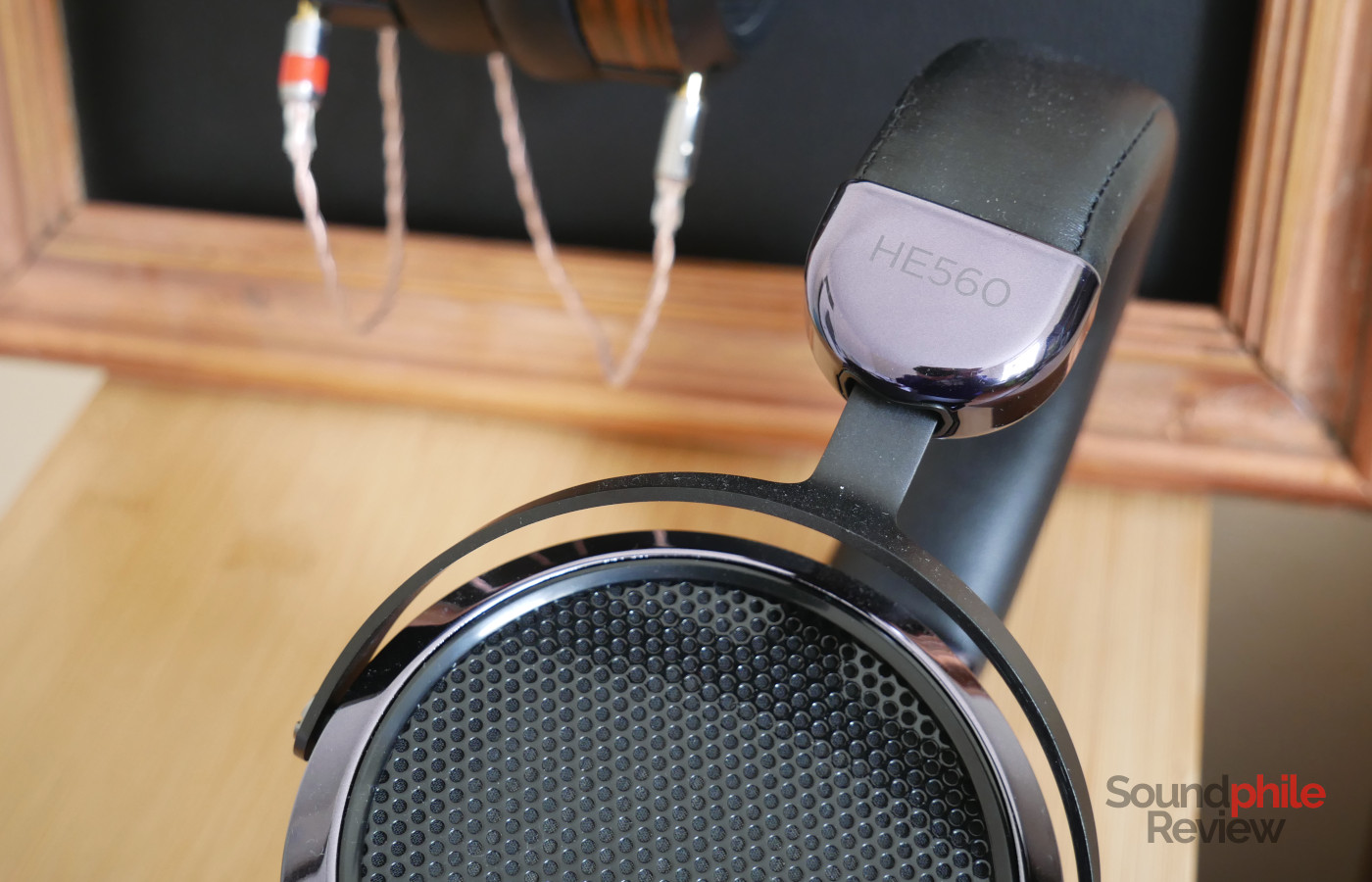 Conversely, the new headband is terrible just as it is on the other headphones with it I've reviewed: as the padding is quite stiff and it's relatively narrow, it is hard to wear the headphones for more than a couple of hours.
Isolation is null, as you can expect from open-back headphones. On the other hand, sound leaking outside is only problematic if you really push the volume, though I still recommend not using the HE-560 in places like public libraries.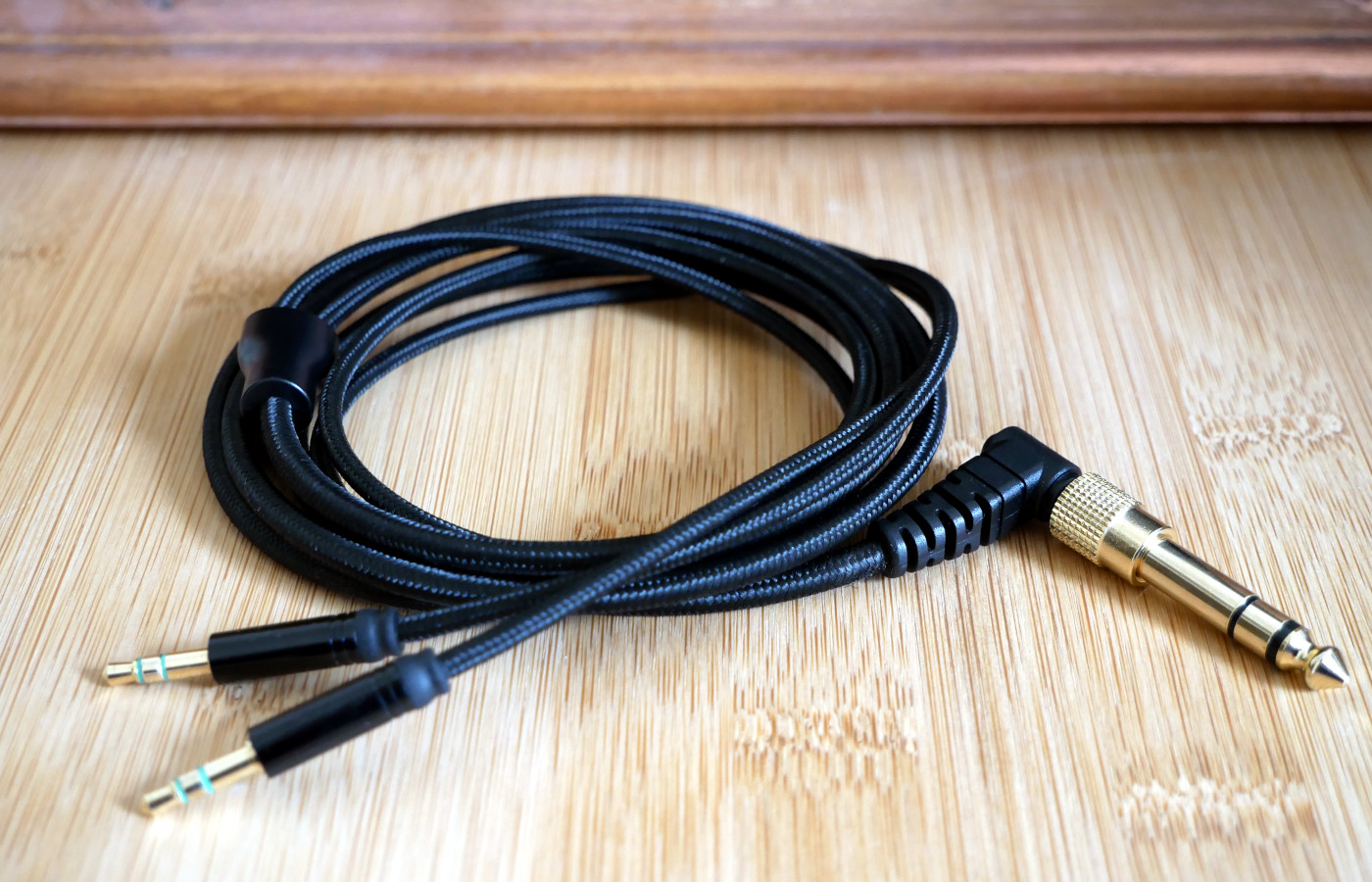 The stock cable is quite stiff and prone to coiling, so it's not the best I've seen out there – quite the contrary, actually. It's still better than the cable used on the R10P, but the competition offers cables that are leagues better than this. The old version uses 2.5 mm jack connectors, while the new one uses 3.5 mm ones; as these connectors are TRS, the HE-560 support balanced connections (with aftermarket cables like the one you see in pictures, made by Venture Electronics). In both cases, the other end has a 6.3 mm jack.
Sound & Specs
I tested the HE-560 using a Topping DX7 and a Drop THX AAA 789, even though over the years I've used them with basically any source I've ever tried. Music files were mostly FLACs ripped from CDs.
| | |
| --- | --- |
| Frequency response | 15 – 50,000 Hz |
| Impedance | 45 Ω |
| Sensitivity | 90 dB |
With an impedance of 45 Ω and a sensitivity of 90 dB, the HE-560 are among the most difficult to drive headphones out there, with just the HE-6se v2 and a few others being harder. They really require a lot of current to get to high volume levels: they require 23 mW to get to 90 dB and while this may not seem much, this value skyrockets to an astronomical 2.2 W for 110 dB. Granted, you don't want to reach that volume level unless you are determined to injure yourself, but the HE-560 really is power hungry!
Bass is quite powerful and impactful, but it's never excessive. It is quite flat and goes down to 20 Hz almost without any bump or dip, which is quite notable (and one of the perk of planar drivers!). Not only is bass quite deep, but it also feels quite rich due to the large amount of details as well as the great layering, which makes it easier for those aforementioned details to come out even in crowded tracks. You could also say, to use other words, that bass is well textured – in this the very good physicality it has helps quite a bit. Speed is remarkable, with transients being very fast: drum hit have that suddenness with a tiny bit of reverb that makes them sound almost real (because, let's face it, very few headphones can truly recreate something that approximates the real thing).
Midrange is almost neutral, with a small bump in the upper region that gives it a brighter accent. It's not outright bright per se, it's more like a slight shift in tonality that makes certain instruments stand out slightly more. I consider the midrange on the HE-560 as one of the best balanced you can find and my favourite to this day, even more than higher-end headphones like the Arya. Detail is, just like with bass, abundant and easily audible even in complex tracks. Physicality is, again, good, though it's less marked than that of the lows, though speed is identically good.
Treble strikes a great balance and manages to hit the spot between a forward presentation and a relaxed one. Treble sits in the front row and is always clearly audible, possibly even a bit too much sometimes, but it never crosses the line after which it would become excessive and fatiguing. On the contrary, it stays always enjoyable. It's very clean and polished, with a lot of details that easily shine through. As it is well extended, it also sounds quite airy. Here, too, we can find very good speed with fast transients.
HiFiMAN HE-560 Comparisons
Here are a couple of comparisons with other headphones – only HiFiMAN, at the moment:
HiFiMAN HE-560 vs HiFiMAN Arya: the Arya and the HE-560 have very similar frequency responses. The Arya have a somewhat leaner bass which is a tad more more controlled, more detailed and deeper (as it's more concentrated in the lowest region) but less physical. On the other hand, the HE-560 have warmer mids: although they, too, have quite a bit of brightness, the overall balance is more neutral and therefore a bit warmer; the Arya are more detailed and better at separating instruments. Treble is where the most differences are: although the HE-560 offer plenty of detail, the Arya are a step above in that regard, although their treble is also more emphasised. Soundstage is wider on the Arya but deeper on the HE-560, while imaging is comparable and instrument separation is better on the Arya.
HiFiMAN HE-560 vs HiFiMAN Ananda: the Ananda are more bass-light than the HE-560, with less extension and less quantity more in general; the difference is not huge, but it's noticeable. In terms of detail the two are similar, with the Ananda having a very slight edge, while the HE-560 have more speed and (much) more physicality. Midrange is brighter on the Ananda, both because they have less presence in the lower region and because their upper area is more emphasised; detail is once again similar, with speed being better on the HE-560. Treble is again more emphasised on the Ananda, where it is also a tad more detailed, but it appears to be more extended and airier on the HE-560. Soundstage is wider on the HE-560, which wins the crown in the instrument separation comparison as well, while imaging is a touch better on the Ananda.
Final Thoughts
As I have already mentioned, my opinion of the HiFiMAN HE-560 is inevitably influenced by the experience I've had with it and by the memories that are tied to it. I think that's an inevitable part of using an object for some time. But even ignoring this, the HE-560 emerge as headphones that do almost everything right. Their tonal balance, technical ability and detail are still great to this day, even though the value of headphones has increased in the past few years, making them usually sound better at the same price point.
They may not be perfect, but the HiFiMAN HE-560 still embody my ideal of neutrality. What they lack compared to higher-end models is mostly detail and technical ability, but on all other fronts it's clear that they are extremely competent headphones. This, together with their unrivalled comfort (in the older version), can really give you endless hours of listening pleasure. They're true memory makers that have given me many hours of listening pleasure and which will keep on accompanying me in my musical journeys in the years ahead with a sound that never makes me feel tired. They're a bit of a Proustian madeleine to me as I am sure they are for many others.
In loving memory of Edoardo Robecchi.