Let's be honest: the main reason why one should buy a new headphone cable is because it's softer, it has better looks and/or it's longer. Often it's just the looks that prevail: there is an undoubted appeal in a good-looking cable coupled with good-looking headphones. Point in case, the Venture Electronics Standard DI Copper cable that here is coupled with a 2.5 mm connector for HiFiMAN headphones. It's quite a charmer, and that's why it's my favourite one.
Disclaimer: I bought this special unit from Venture Electronics at a 50% discount. It is available on VE's website at $125.
Packaging & Accessories
As this was a special order, instead of getting the packaging with the full bells and whistles I got a simple plastic bag.
Design & Build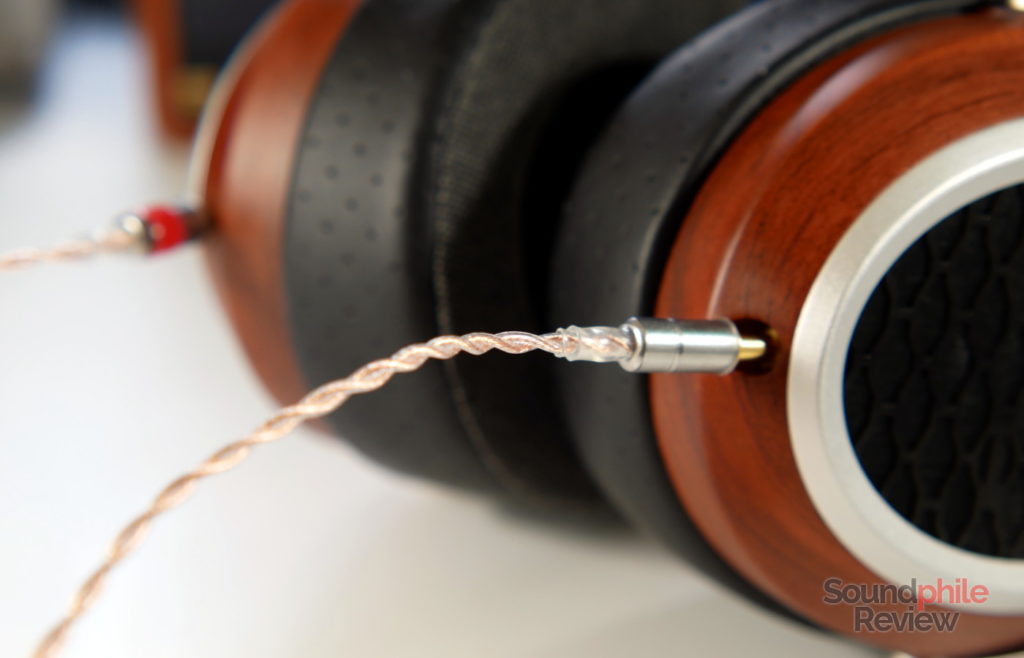 The Venture Electronics Standard DI Copper cable is made of four decently large cores, braided between the jack and the Y-split and twisted after the split. The cores are made of pure copper, as the name implies, without any plating or other metal mixed in. The cable is therefore bright copper in colour, with a distinctive red-pink hue. Each core is sleeved with a layer of transparent plastic that protects it; the plastic is not very thick, yet it seems to be resistant. This also means that most of the thickness is copper instead of plastic, which is actually a good thing. The cable is soft enough, without conceding to flaccidity though.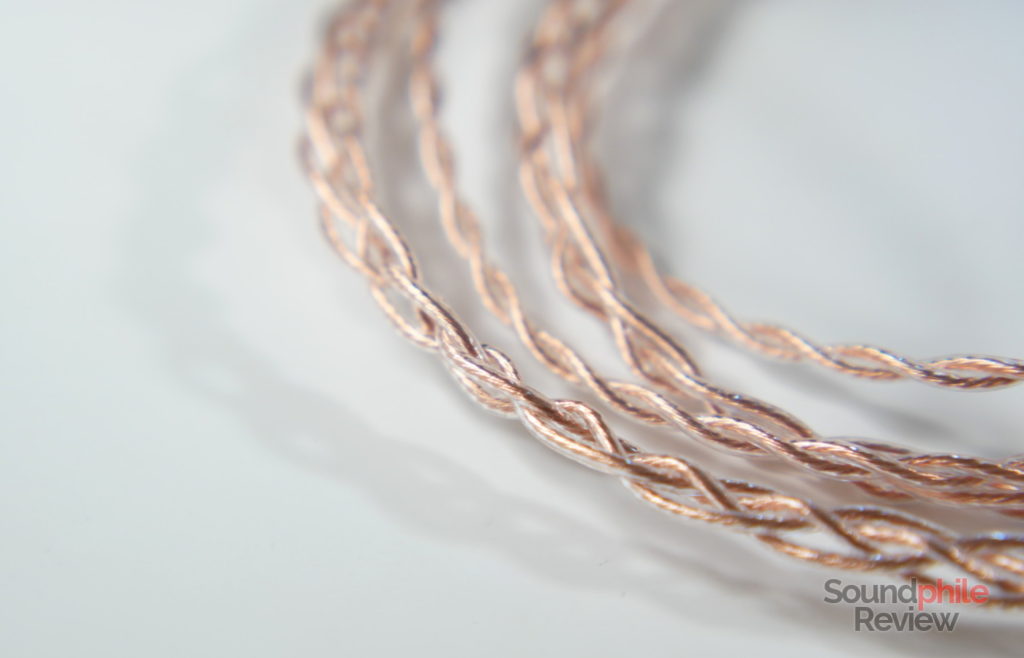 Cores are thick, in fact they are much thicker than those found in cheaper cables I've tried previously. While this may or may not have an influence on sound, depending on what you decide to believe (objective measurements or fallible subjective impressions), the fact that the cores are thick means that they should also be more durable and more resistant to the usual wear and tear.
Every housing on the cable (jack, Y-split, headphone connector) is made of metal, with three distinct styles for each. The jack connector's housing is identical to that of the Monk Plus SPC, with some transparent heatshrink coming out and acting as a strain relief. The Y-split is more elaborate as it has a bit of carbon fibre-like pattern on it and some heatshrink coming out of it.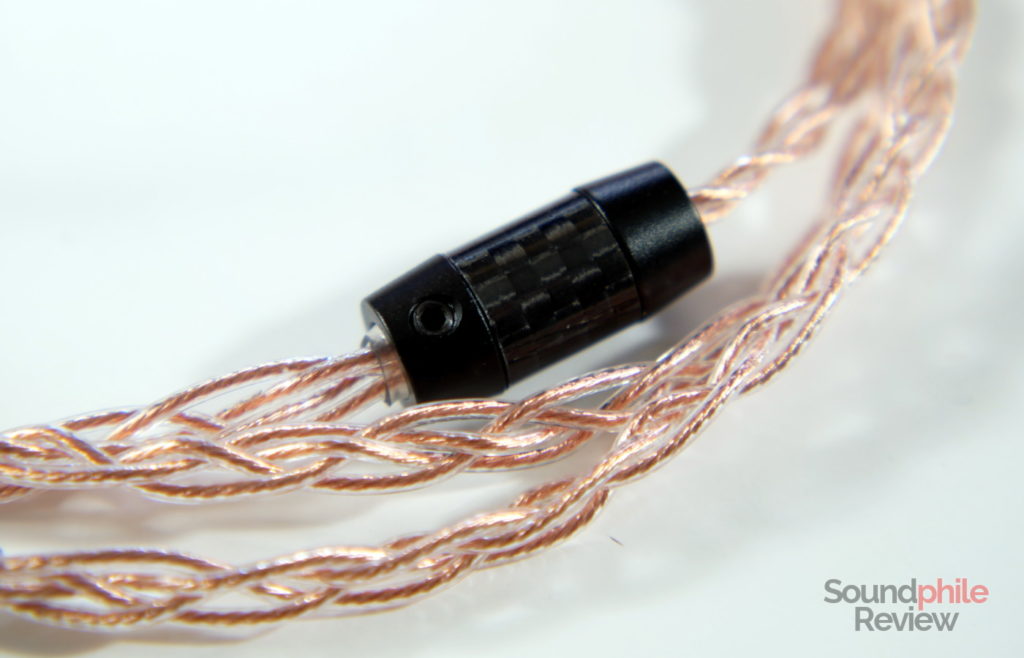 There is a variety of options in terms of connectors. In this case, the terminations are 2.5 mm jacks that fit HiFiMAN headphones, with aluminium housings and some heatshrink providing strain relief. There is also a variant with two options when it comes to the earphone connectors: 2 pins or MMCX.
There is a vast choice in terms of source connectors: in this case I chose a 2.5 mm TRRS jack, because it can be easily transformed in 4.4 mm or XLR4 through adapters, but there's a wealth of alternatives. There are also 3.5 mm TRS (single-ended), 3.5 mm TRRS (balanced), dual 3.5 mm, 4.4 mm, 6.3 mm, dual XLR3, XLR4 and even RSA. I think there is not a standard that is not represented here.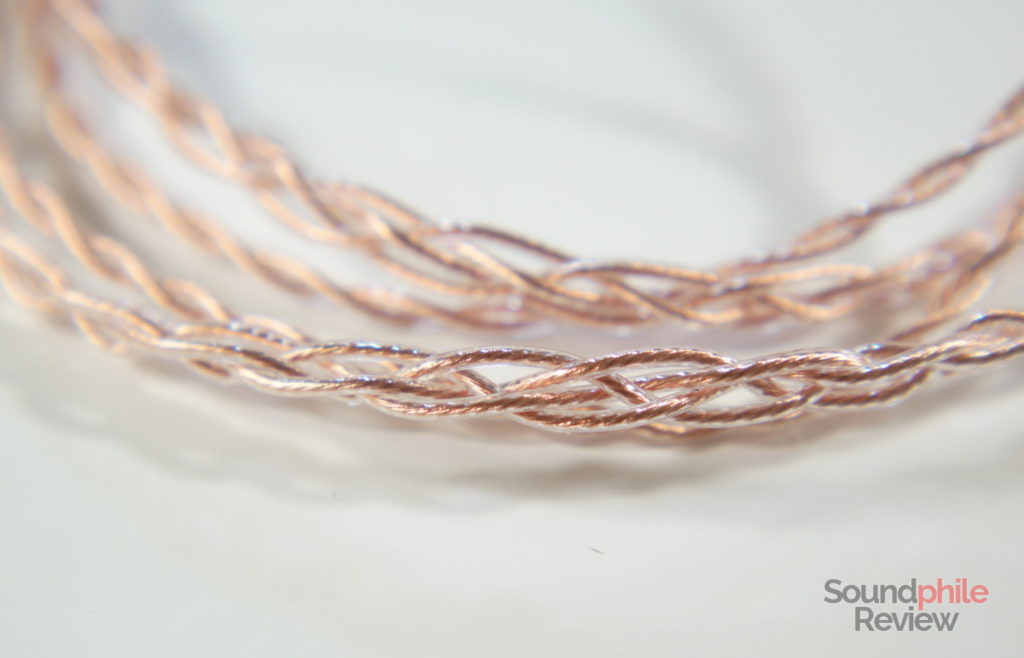 Build quality is nothing short of great: each individual part appears to be of really good quality, with the ensemble being several notches better than cheaper cables I've tried so far. It doesn't scream premium when looking at it, but it feels solid and well assembled when taken in your hands.
Sound
When comparing this cable to the stock one and another cable I bought for my HiFiMAN HE-560 I could not hear any difference. My suggestion is to buy a cable because you like how it looks and how it feels, and not because of purported differences in sound that you might or might not hear.
Final Thoughts
The Venture Electronics Standard DI Copper cable is easily my favourite among all the cables I've seen and tried through the years. It's not special in any sense, but it gets the feeling right. And that's what I am after when I buy a cable for my headphones. It's built well, it uses good quality materials, it looks very good. What else should one ask for?