OneOdio's rapidly expanding line-up of headphones is slowly moving away from purely DJ-esque headphones to embrace more "neutral" aesthetics as well as sound signatures. The latter part is especially important as previous headphones by the company were troubled by very imbalanced tunings. The new OneOdio Monitor 60 is a step in the right direction, though, as it foregoes some of the bass in order to achieve a more balanced (yet far from neutral) signature. Which, in turn, leads to a much more enjoyable listening experience.
Disclaimer: I received the Monitor 60 directly from OneOdio. They're a sponsor of the website. The Monitor 60 retail for $80.
TL;DR: recap
Pros




Cons

+ Light and comfortable

+ Ingenious cable system

+ Great accessory set

– Invasive treble

– Unbalanced midrange
Rating: 6.5/10
Packaging & Accessories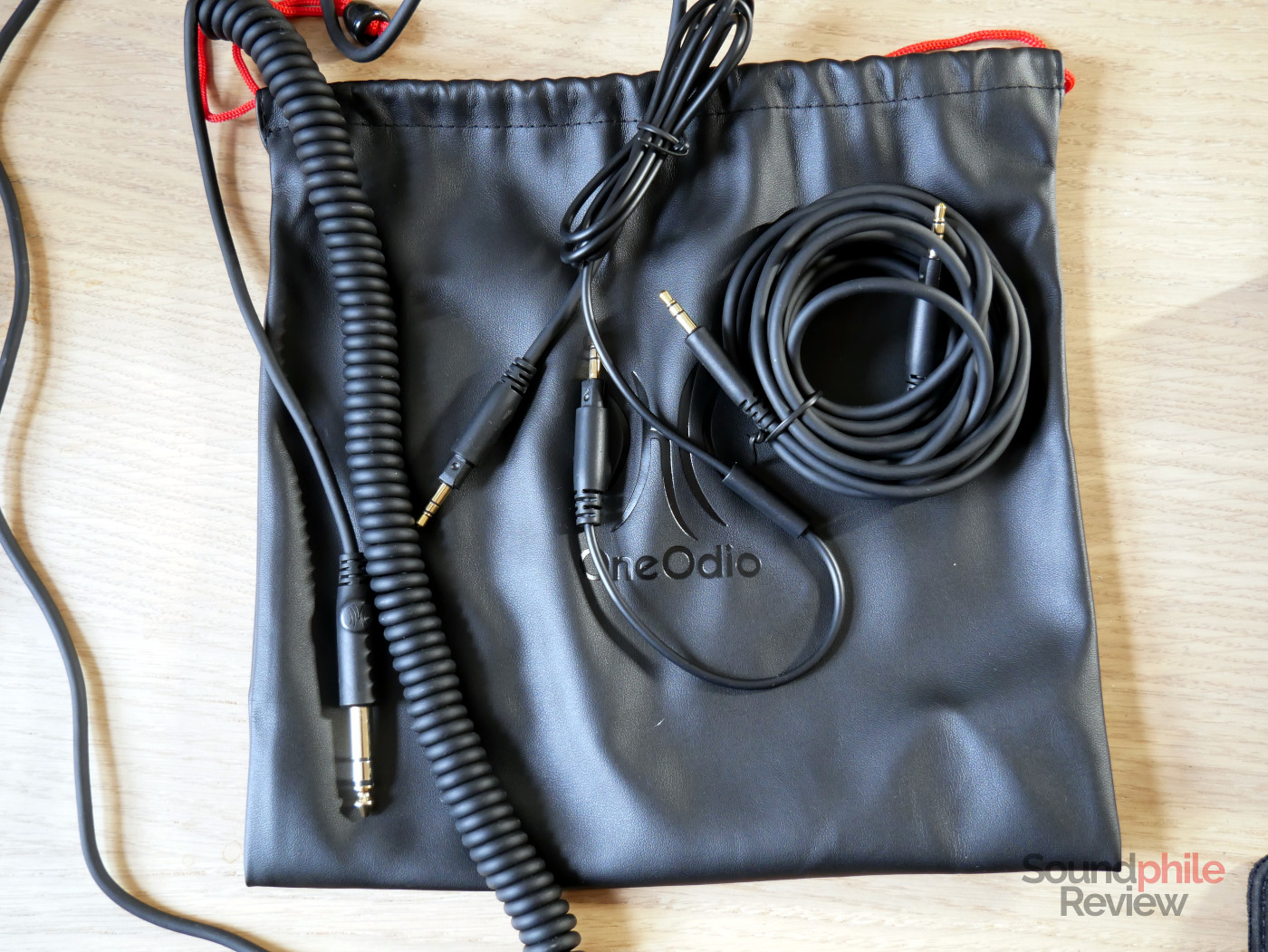 I quite like that OneOdio includes a few accessories with their headphones. In the Monitor 60's box there are three cables and a string bag.
Design & Comfort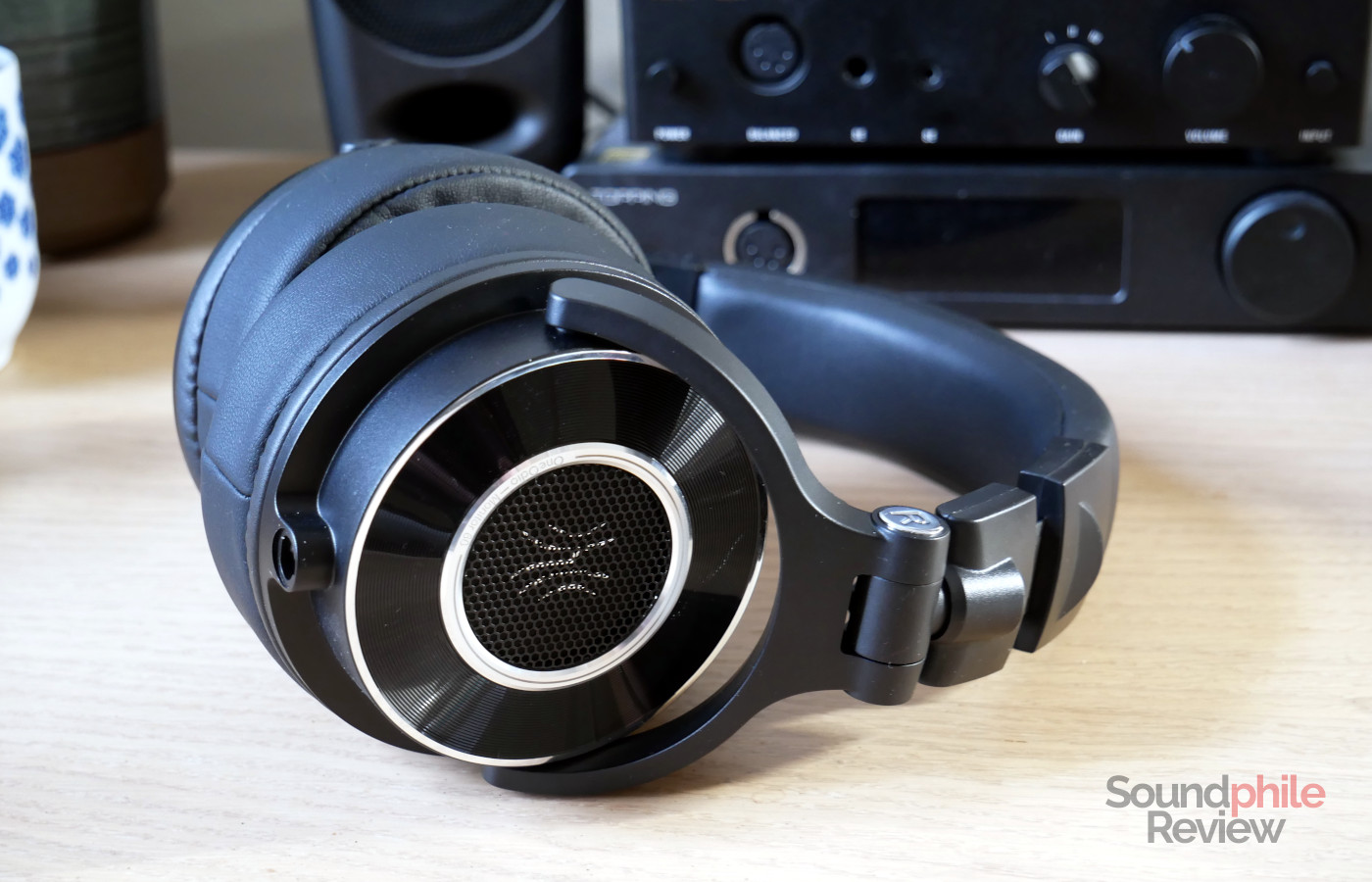 The OneOdio Monitor 60 follow in the footsteps of previous headphones by the company, but they do bring something new to the table with a more "studio"/"pro" look; in particular, the grilles on the earcups and the all-matte black finish do evoke that kind of aesthetic. It's a significant step forward compared to the Pro-50, as the Monitor 60 do look much more elegant and less cheap. Even the silver bits are done with much better taste, in my opinion.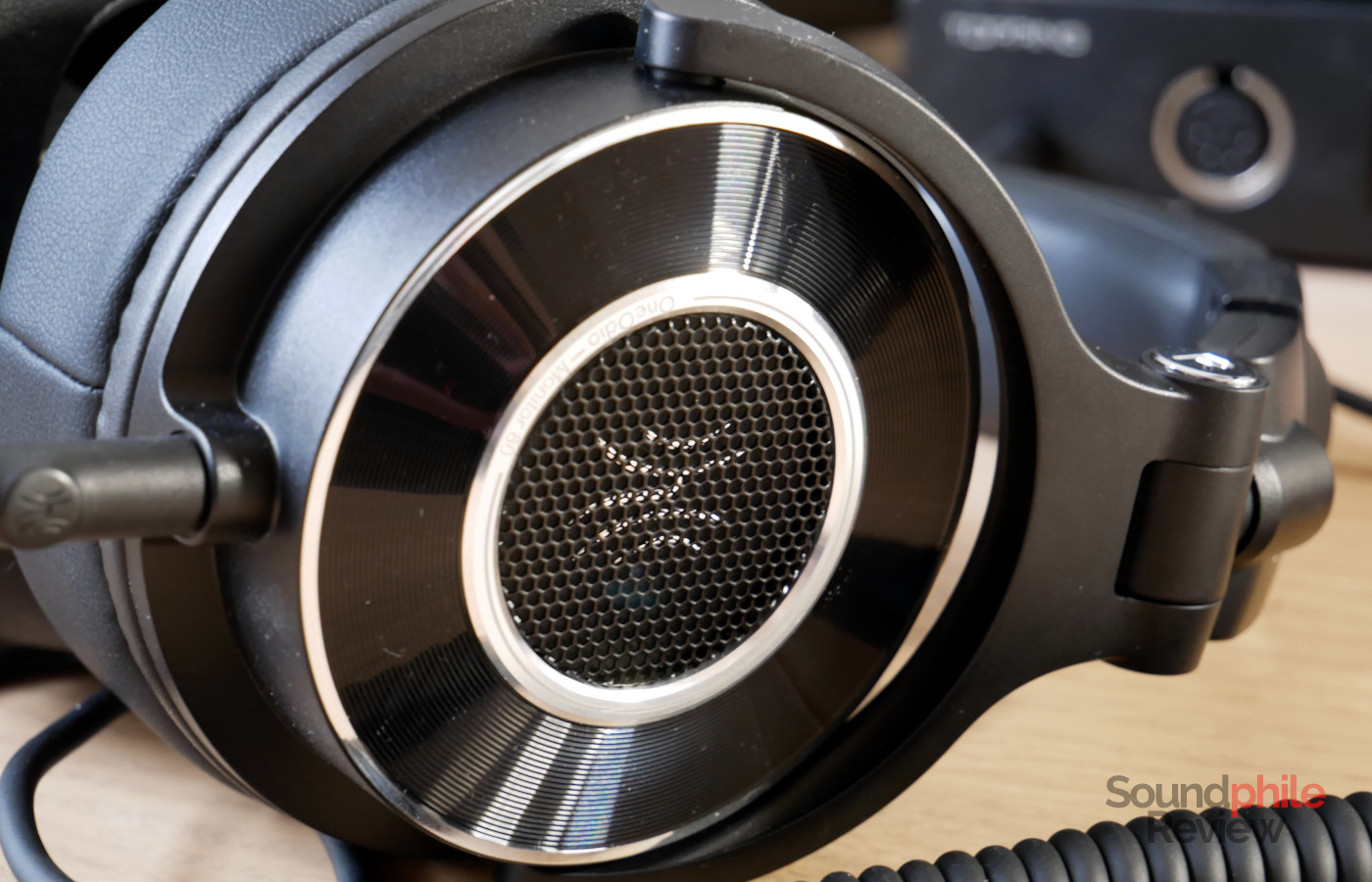 Although the grilles on the earcup could make you think that the Monitor 60 are open-back, they actually aren't: the grilles appear to be a simple ornament with no functionality, as there is solid plastic behind it.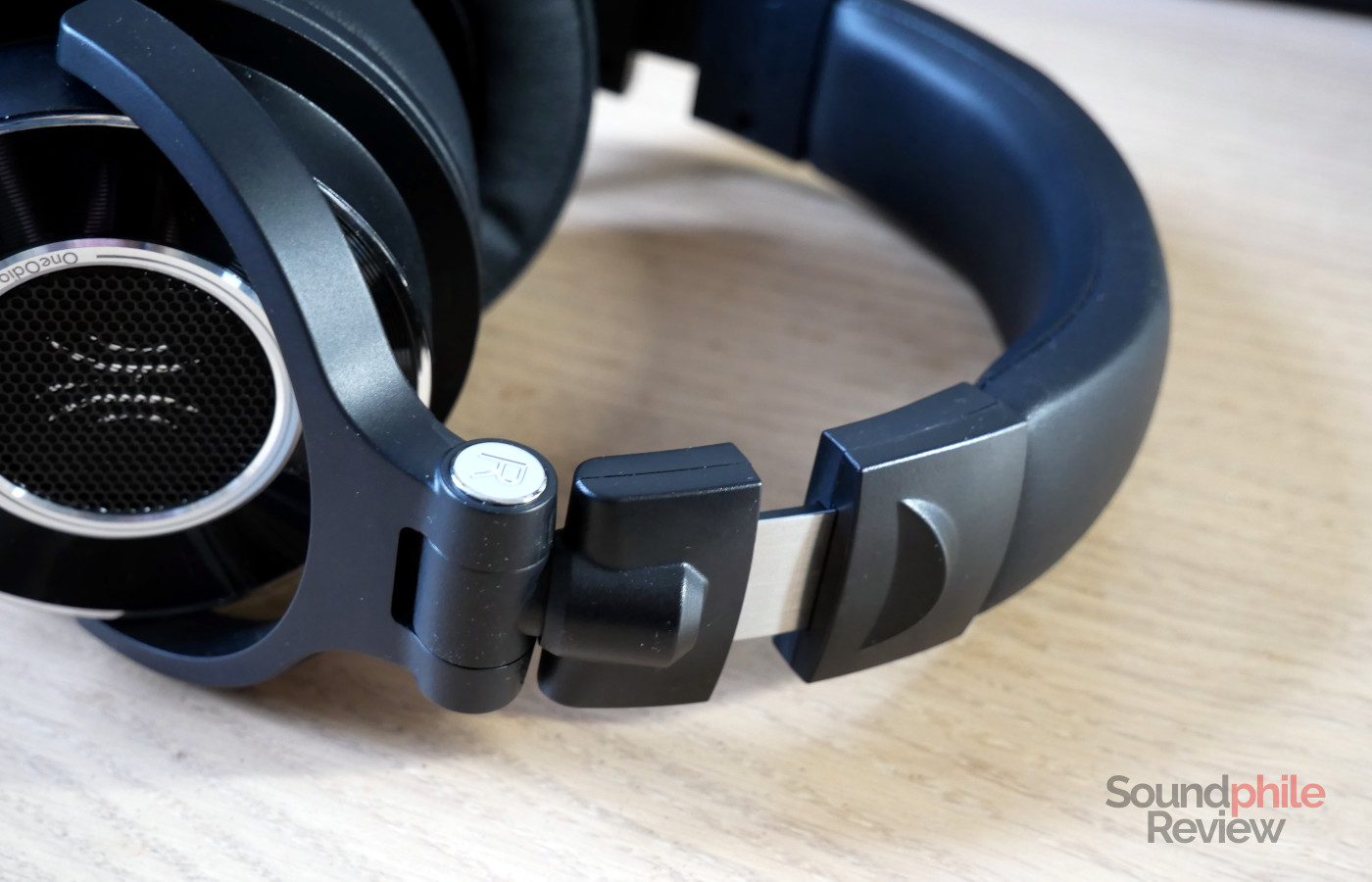 The Monitor 60 are decently well built and appear solid enough; there is no creaking at all and the only sounds I can hear coming from the headphones are those produced by he parts moving. The headband can be adjusted in well-defined steps and this is taken care of with a metal frame. The earcups rotate 180 degrees both vertically and horizontally and can be folded for storage or transport, as you can see in the  picture below.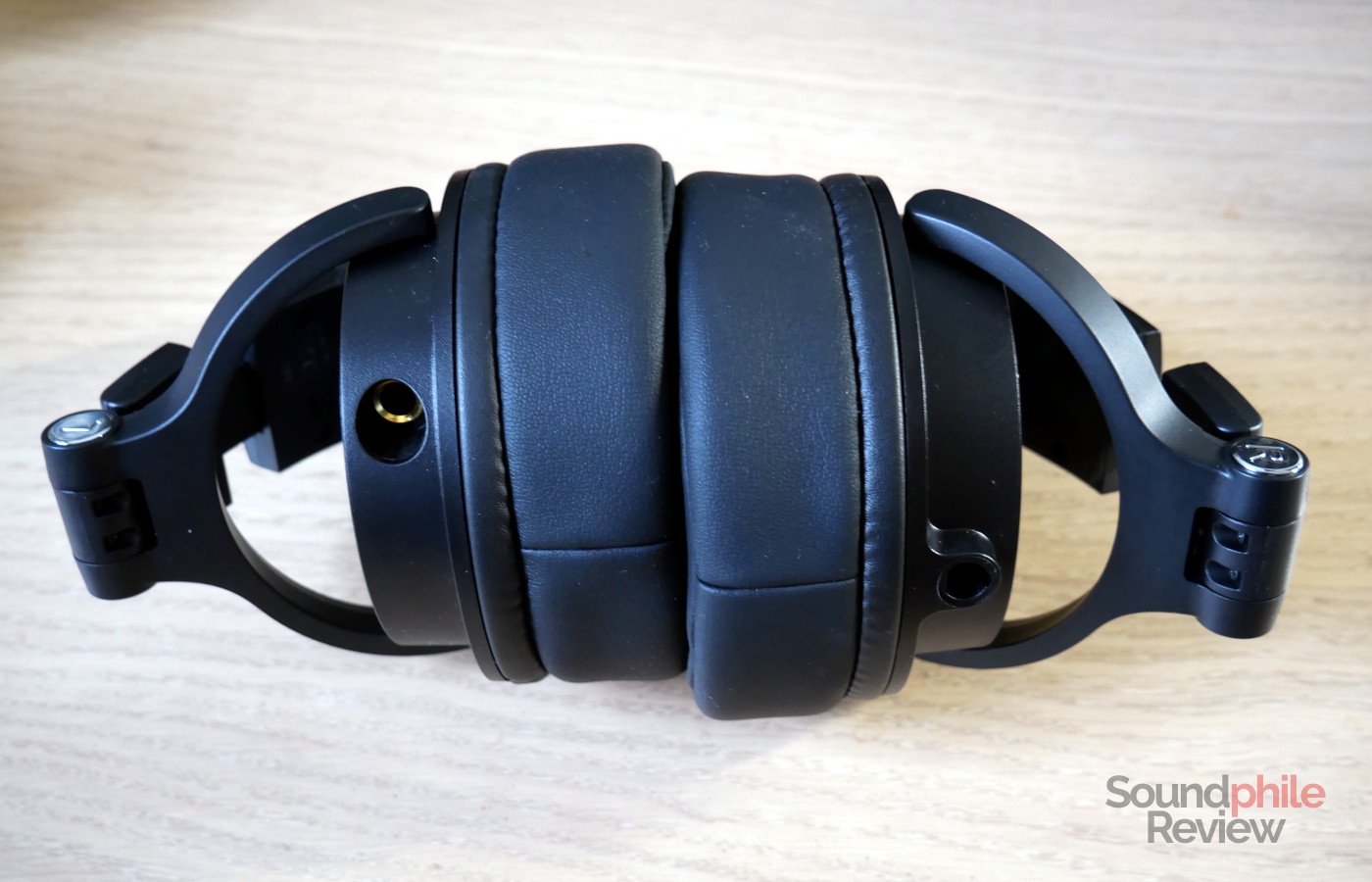 The faux leather ear pads are quite soft and very comfortable to wear. The headband, also covered in faux leather, is less padded and less comfortable to wear, at least in my case – and having a very sensitive scalp, I guess that other people could find it okay.
Isolation is decent, but not spectacular; you are bound to hear noises from around you, even in a relatively quiet environment like a home or a library. Unless you listen at a very high volume, there's no sound leaking.
The Monitor 60 come with three cables: the first with a 6.3 mm jack, the second with a 3.5 mm TRS jack and the third with a TRRS 3.5 mm jack that has a microphone as well; in all three cases, the other end has a 3.5 mm jack. The Monitor 60, like the previous models, feature the ability to use the 6.3 mm cable with both terminations, meaning that you can plug in the 6.3 mm jack in the socket of the same size on the headphones, in case your source only supports a 3.5 mm jack. The cable is coiled and is quite long, at about 1.5 m with the coil intact. The other two cables are not coiled. All of them appear cheap, but they're decently soft and malleable enough. They do show a bit of microphonics.
Sound & Specs
I have mostly used a Topping DX7 with a Drop THX AAA 789 when trying out the Monitor 60.
| | |
| --- | --- |
| Frequency response | 20 – 40,000 Hz |
| Impedance | 38 Ω |
| Sensitivity | 110 dB |
The Monitor 60 is definitely more balanced than the previous products by the company, although it's still quite V-shaped. Still, it's a significant leap forward in terms of sound quality compared to the previous OneOdio products I've tried. The driver uses a 50 mm diaphragm.
Soundstage is relatively wide for a closed-back, with the sensation that there's a decently large space where music diffuses –  though instruments all sound as if they were close to the listener. Imaging not only performs its basic duty of telling you the general position of the instruments in the left-centre-right positions, but also offers a good amount of shades of those three basic positions; the only issue is with the central one, which is not quite well defined. Instrument separation is decent, but it shows its limits with more complex tracks where there's not much distinction between the various parts and some details get lost.
Bass is quite emphasised, but not excessively so. It is dominating and often in front of everything else, but it never overpowers the mids so much that it crushes them; it's more of an added emphasis that adds colour without making the rest suffer for that (too much). It has decent depth, though it doesn't hit the lowest notes; it is mostly concentrated in the mid-bass area, where there is a bump with relatively gentle slopes on both sides. Speed is not quite the best you'll find out there, with a long decay that makes transients sound a bit wet; on the other hand, the large diaphragm surface makes them decently physical. Detail is in line with expectations in this price range, so it's acceptable in general terms but not much more than that.
Midrange is unbalanced, with the upper region being more forward than the lower one and having a spike that adds to this imbalance. In a track like Wardruna's Synkverv, the low-tone male voices at the beginning are barely audible, while upper-tone ones and strings are really prominent. This imbalance leads to quite a fatiguing listening experience if the track already has a lot of stuff happening in that area. Detail is sufficient, though the lower region does suffer when the track is crowded.
Treble is the only area that I find problematic, as it has multiple peaks above 10 kHz that become quite harsh and fatiguing with the right track – e.g. Connect.Ohm's Take Off – and generally add a bit more zing to music than ideal. Apart from that, treble is decent enough, with sufficient detail and speed.
Final Thoughts
The OneOdio Monitor 60 are certainly an improvement over previous models by the company. The tuning especially is much better than that of headphones like the Pro-50, as it is a bit more balanced. It still has flaws, though, in particular with midrange and treble. All in all, I would say that the Monitor 60 can be a decent option if you can find them on sale (i.e. at less than their original price of $80) and if you really want something V-shaped. They won't be great for every track or genre, so be aware of that, but they surely can be fun without too many excesses.