There's just one way to get amplification done, right? Nope, wrong. That's premise behind the E1DA PowerDAC v2, which was designed using different technologies than those usually employed in the audio field. What if the amplification was done using just logic ports to achieve a completely digital amplification stage? What if the signal in your headphones had as little alteration from that coming out of the DAC as possible? The results are not stellar, but still quite interesting – even just for the sake of seeing something new.
Disclaimer: I received this unit from Linsoul. The PowerDAC v2 retails for $59. Additional information is available on the official website.
TL;DR: recap
Pros




Cons

Very well built

Linear, neutral sound

Companion app to fiddle with a variety of settings

Powerful output

Superb level of detail

The mirror-like finish is quite fragile
Rating: 9/10
Packaging & Accessories
The packaging is really simple: there's a small cardboard box with some foam in it. That's it. The cable I received was not inside the box and it seems like it had been included as a separate accessory, more of a convenient addition to help with the review process.
Design & Build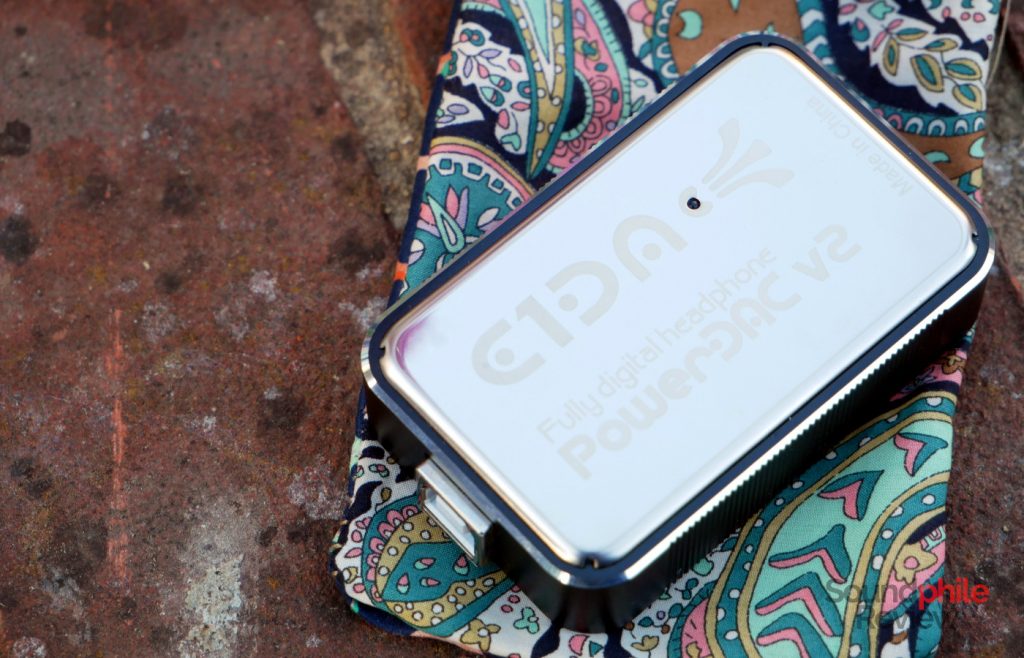 The E1DA PowerDAC v2 is undoubtedly beautiful: its front and back sides are mirror-like metal surfaces with etchings on them and they just look terribly cool. The back even has a schema of the internal components! This small device surely appeals to nerds and to those who enjoy their devices being flashy, no doubt about that. The design is otherwise fairly plain and simple: the case is entirely made of metal, with machining on the sides to help with grip, and a gunmetal (almost black, actually) colour.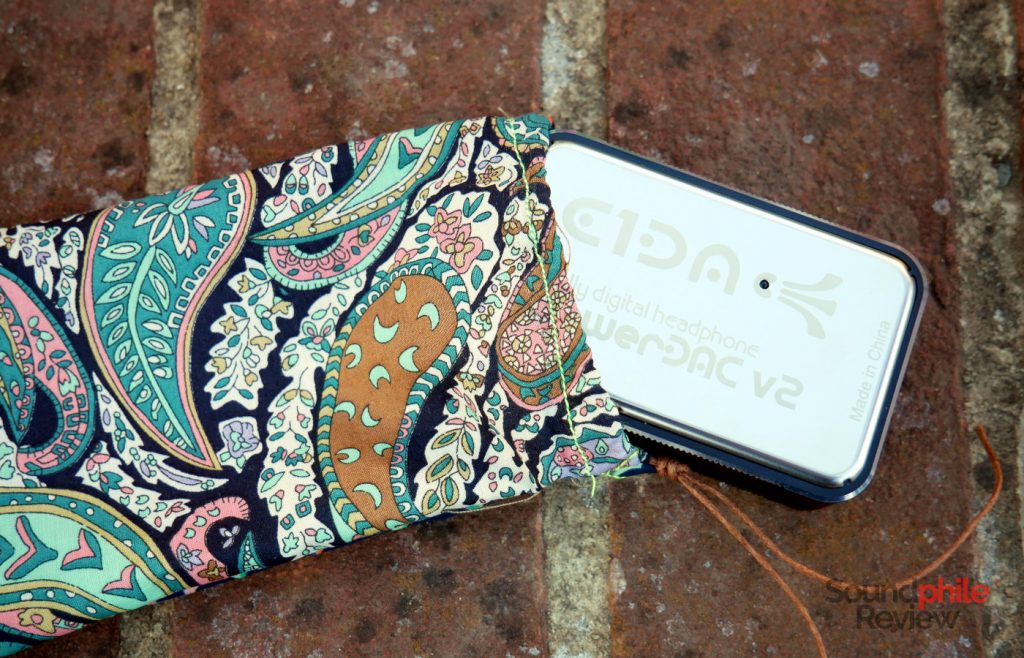 While it is certainly very good to look at, the E1DA PowerDAC v2 is also really delicate: the mirror finish is incredibly prone to scratches and scuffs, to the point I had to resort to using the device keeping it on one side to avoid damaging it. I don't see it as being something you can use on the go if you care about the aesthetics of the device. Apart from that, the PowerDAC v2 is actually quite solid and well-built; it's actually better at that than many products I've seen costing two or even three times as much as it is entirely made of metal.
The front (or top, or whatever you'd like to call it) has a status LED inside the E1DA logo, while the two smaller sides host a USB Type-B port and a balanced 2.5 mm connector. There's not much going on in terms of connectivity – that part's simple and to the point.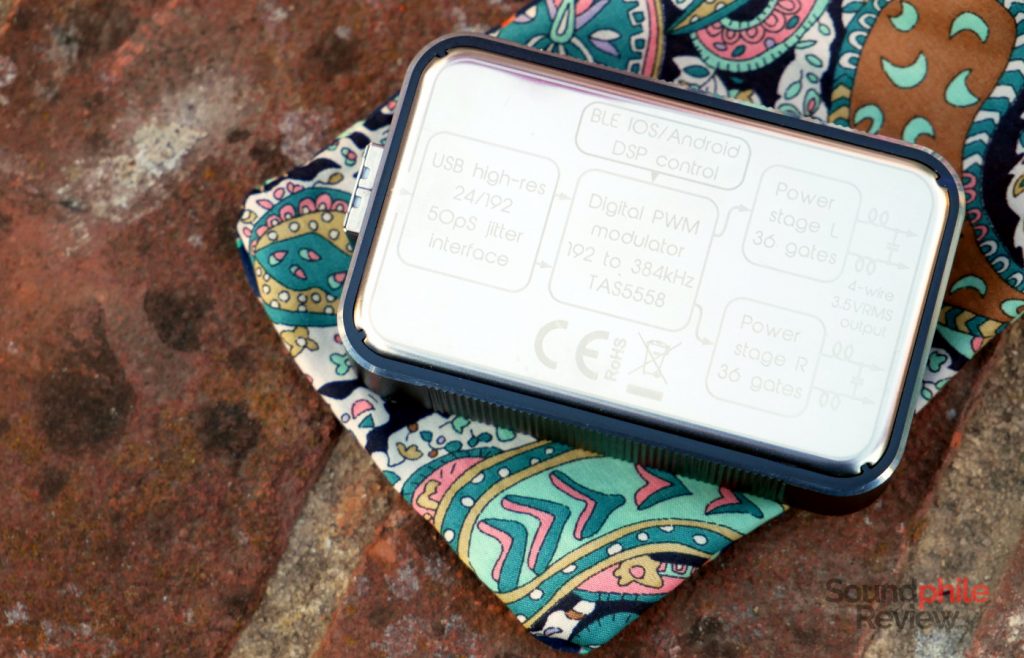 At first I thought the E1DA PowerDAC v2 could be used as a portable DAC maybe even putting it in my pocket. Then I tried using it for a couple of hours and noticed how hot it becomes – it's so hot that even in London's mild spring, with ~20 °C, it was too hot to touch comfortably. So unless you want to cook an egg in your pocket (along with some of your body parts), I would say that the PowerDAC v2 should not be used away from your desk where it can have enough air circulating around it to cool it down.
Features & Specs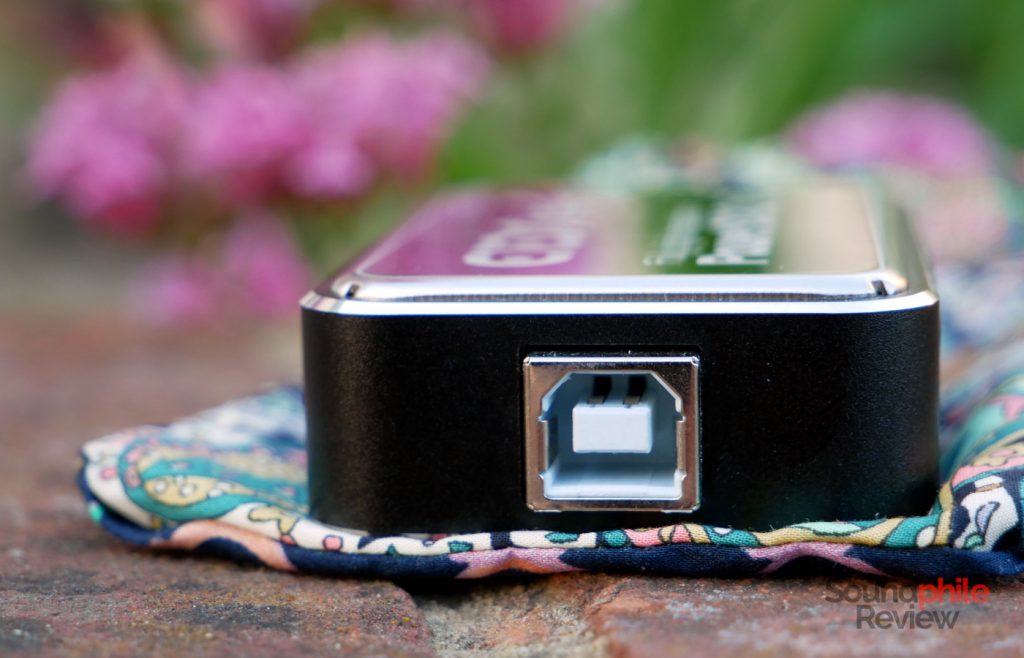 The E1DA PowerDAC v2 does not require any driver to work, neither on Windows nor on the other OSes (macOS, Linux, Android, iOS). As far as I understand it only supports PCM formats up to 24 bit and 192 kHz, which should however cover the needs of most people.
Input
USB (up to 24 bit / 192 kHz PCM)
Suitable headphones impedance
16 – 600 Ω
Output impedance
1.5 Ω
Maximum output power
580 mW (16 Ω, 1% THD)
320 mW (32 Ω, 1% THD)
Frequency response
20 – 20,000 Hz (± 0.2 dB)
10 – 30,000 Hz (± 0.5 dB)
THD+N (@1 kHz)
< 0.05%
SNR
> 113 dB
Crosstalk
< – 92 dB
Maybe that's easily explained by saying "I'm a nerd", but I always find experiments with different technologies deeply fascinating – trying new ways is always alluring. So I find the E1DA PowerDAC v2 incredibly interesting due to it being a "purely digital device". I was wondering what that means, so I looked up the explanation on the manufacturer's website. What if instead of an off-the-shelf amplifier chip or a discrete components amplification stage one used logic gates? They're transistors after all and that means they can theoretically work as amplifiers, in a sense. That's what the E1DA PowerDAC v2 does: it uses logic gates in parallel to provide amplification. That's a relatively simple concept, but one that hides a challenging implementation.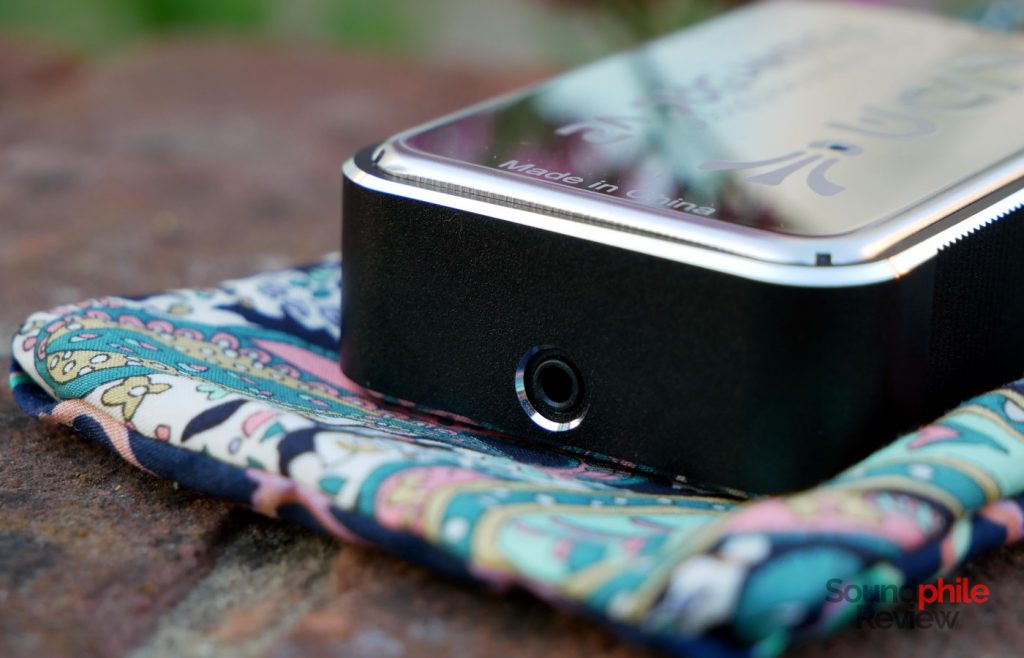 The result of this different approach is a device with a very high power output, but also high distortion and a very unique sound. With 580 mW output at 16 Ω, the E1DA PowerDAC v2 can drive almost any headphones with little effort. I can see it having issues with the most hard-to-drive headphones only.
Software
Inside that small box is actually a Bluetooth transceiver. What is it for, you might ask? If you read my EarStudio ES100 review you might recall reading that it has a companion app to set various settings such as filters, equalisation and so on and so forth. Among the stuff you can fiddle with are:
volume (which is then controlled via hardware and not via software as it would if set from the PC);
bass and treble gains;
Fletcher-Munson curves;
filters;
compressor/expander;
One can save parameters into profiles, so one can choose the preferred profile based on the headphones being used. There are also profiles for many popular headphones including the Sennheiser HD 650, HiFiMAN HE400i and HE560, Audeze LCD2/3/4/X, Oppo PM1/2, Focal Utopia, Tin HiFi P1 and Thieaudio Phantom.
The app itself is really basic and with an outdated look, but it does its job well and that's what counts.
Sound
I mainly tested the E1DA PowerDAC v2 using my HiFiMAN HE-560. I used my notebook as a source. Music files were primarily 16 bit / 44.1kHz FLACs.
I maintain that most solid-state amplifiers sound the same and that's because of my experience with them, not prejudice. That experience sometimes changes though and that's the case with the E1DA PowerDAC v2. The differences I hear are minor, yes, but significant enough to require mentioning.
The most significant feature of the PowerDAC v2 is the fact that it's blistering fast. Transients are immediate and impactful, much more so than on other amplifiers I've heard – the only device that comes close is the Aune M1s, but I am relying on my fallible memory to make this comparison and therefore I don't deem it accurate. This speed has a direct impact on other areas, too: the sound of the PowerDAC v2 has an incredible amount of detail and this is enhanced by the speed, especially when you listen to cymbals. Not only are the details so many, they also are also accurate – sounds are incredibly well-defined and you can hear lots of micro-details as well.
This is what really sucked me into the sound of the PowerDAC v2: that it shows details and micro-details almost without mercy, exposing good recordings in a very positive way but also exposing poor recordings as well. Mind you, the differences are not of the night-and-day kind, but they're large enough you can definitely hear them.
I read that this is one of the main characteristics of digital amplifiers and among the reasons why they are used. It surely is not a kind of sound that everyone will like, as I am quite sure it may be perceived as "fatiguing" by some. In my opinion it is not, on the contrary it is quite enjoyable, but I see why some people prefer a more "forgiving" sound.
Final Thoughts
As far as experiments go, you expect some not to go they way you expected them to. But in some other cases, experiments achieve the results one envisioned – and that's the case with the E1DA PowerDAC v2. This small and compact device delivers lots of clean power with an astounding amount of details and an incredible speed. All in a very well-built package (though a fragile one) and with an app for smartphones to fiddle with the controls. It sounds like a dream and it almost is. Put a small price tag on top of the thing and what you get is a fantastic product. Some may like a more relaxed sound, but those looking to squeeze all the details out of their music will find themselves at home with the PowerDAC v2.