RHA's newest wired headphones tackle the sub-$100 market. Expanding on the MA series, the new RHA MA650a are the first from the company to actively target Android users. While they work with any TRRS-compatible source, the RHA MA650a sport a remote which is made with Android in mind, as opposed to previous products that only gathered to iOS users.
The change is especially welcome – and I say that both as a journalist who previously worked for an Android-themed publication and as a tech enthusiast. The availability of Android-specific products, given the fact that manufacturers seem to do their worst not to use a single standard, is in fact great news. And that's because the Android market is the widest on the planet, with many people who do not have access to quality headphones with compatible remotes and are willing to buy one.
The gist is, if more manufacturers offer quality headphones for Android phones, competition will rise and better (or cheaper, but keeping the same quality) products will come. In the end, consumers will win. If anything, the RHA MA650a show that great sub-$100 products are possible and worth their price.
Disclaimer: I would like to thank Marina at RHA for sending in a unit. You can look for additional information on the earphones directly on RHA's website.
TL;DR: recap
Pros




Cons

Sturdy build, simple design

Android-compatible remote

Great comfort

Midrange-centric tuning with good balance

Impressive performance for the price

Cable has lots of microphonics

Subpar isolation
Rating: 8.5/10
Packaging & Accessories
RHA has always provided its products with rich packaging and accessories. That also applies to the MA650a, which comes in a sturdy cardboard box which contains the earphones, a complete set of eartips (two double-flanged pairs, one Comply foam pair and six single-flanged pairs) on a metal tray and a carrying bag made of nets.
Design & Comfort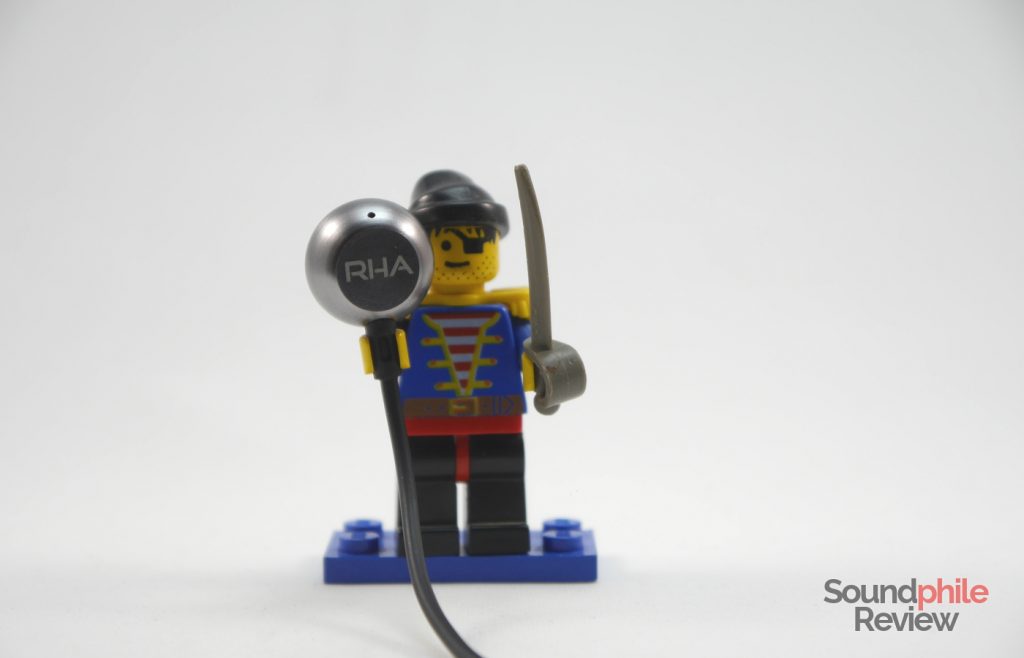 The RHA MA650a inherits the same peculiar design for the housings the MA750 had before it. Called "Aerophonic", it takes inspiration from trumpets and should improve the sonic performance of the earphones. Whether or not it does, it looks good and it's really comfortable.
The housings are made of aluminium, with strain reliefs made of soft plastic. The cable is covered in fabric from the jack up to the Y split (made of black plastic), and it is covered in rubbery plastic up to the housings. In general they feel like they are built well, though the rubbery cable is a bit thin.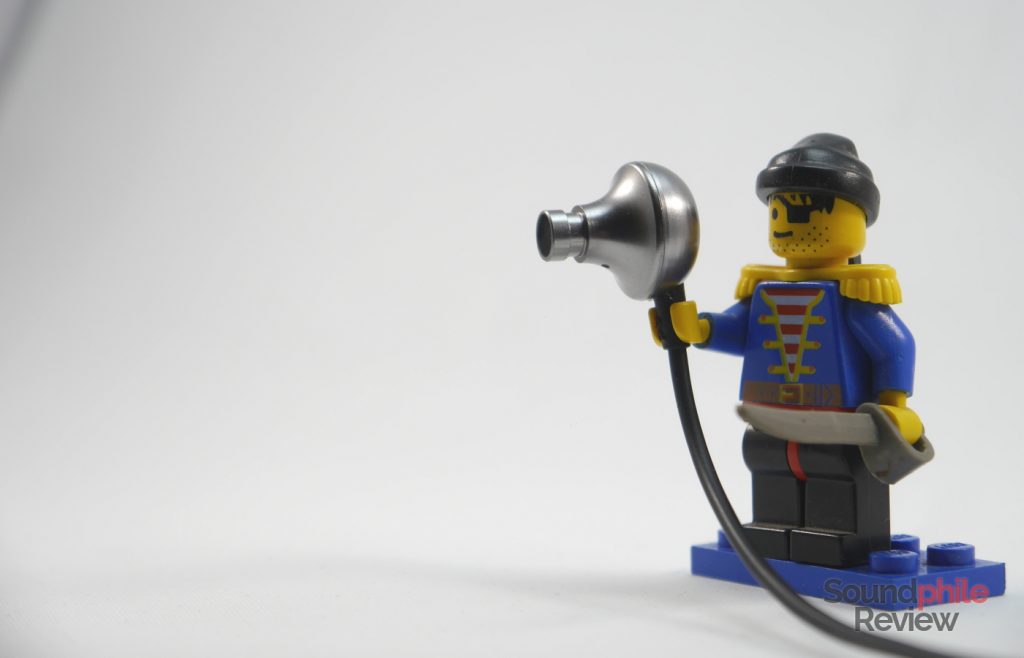 Contrary to the MA750, they are worn like classic earbuds (i.e. with strain reliefs facing down), so they won't be as stable or silent – and that is a problem. In fact, though the RHA MA650a are designed to be used with a smartphone and therefore while on the move, their cable is very microphonic and makes a lot of noise when walking. The clip provided with the earphones cannot alleviate the problem significantly. Making the cable run around the ear removes an additional bit of noise, but makes the remote unusable (it partially sits behind the pinna).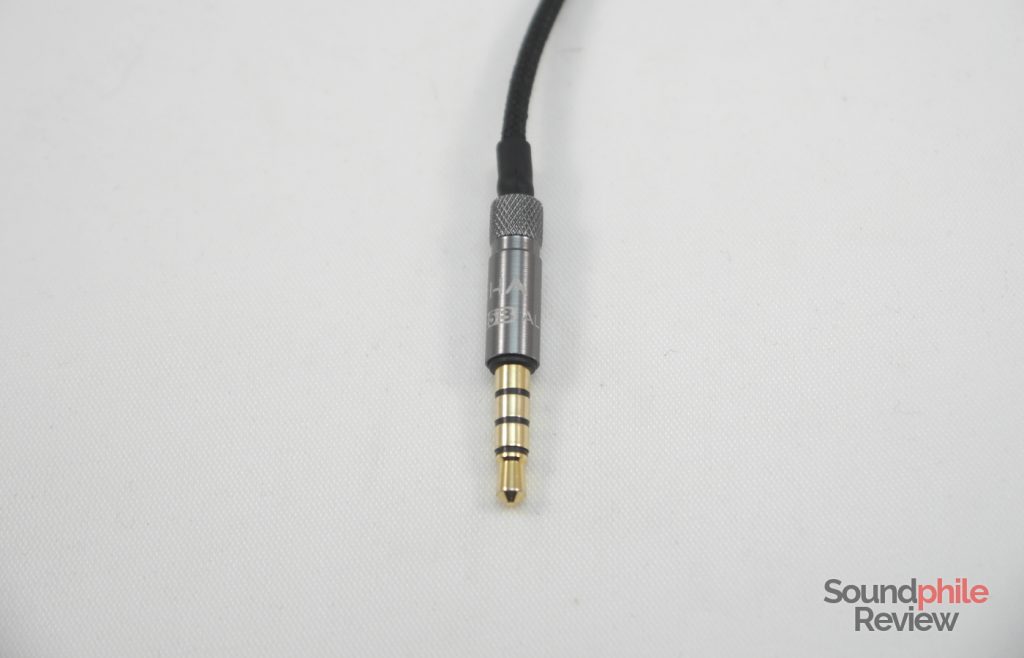 I used the MA650a with all the eartips kinds provided by the company in the box, but I found myself more at ease – both in terms of comfort and isolation – with the Comply eartips, so those were the ones I used when writing the "Sound" paragraph below. If you'd like to read more information about eartips, please head to my best eartips article.
Speaking of isolation, I found the RHA MA650a to be somewhat lacking, despite their in-ear nature; wearing them on public transport, I had to crank up the volume to hear anything, while using them in a domestic environment led to slightly better results – though I was not completely isolated.
The microphone on the remote produces clear sound in every situation but the most chaotic; on public transport the MA650a do not work as well as in quieter environments, so switching to the phone's own microphone may be a good choice when there's much noise around.
Sound & Specs
A burn-in process of 100 hours was applied to the RHA MA650a before testing them. Various sources were used: a FiiO X3 III, a Topping DX7, a Head 'n' hifi Objective2 amplifier and an iFi micro iCAN SE (both fed by a Topping D30), and a Lenovo K3 Note smartphone with a custom Android 7.1 ROM. Most of the source files used were FLACs (16 bit, 44.1 kHz), with occasional hi-res FLACs and 320 kbps MP3s.
| | |
| --- | --- |
| Frequency response | 16 – 40,000 Hz |
| Impedance | 16 Ω |
| Sensitivity | 102 dB |
Thanks to frequency response reaching 40,000 Hz, the RHA MA650a are certified for Hi-Res Audio by the Japan Audio Society. Being impedance 16 Ω, it's ideal for portable solutions and it makes the earphones usable on every smartphone without issues.
The RHA MA650a are midrange-focused headphones which put a lot of focus on detail and soundstage. Though they are not meant to be super-detailed, they deliver lots of information – especially in the higher part of the spectrum.
Soundstage is not very wide nor open, though there is a decent sense of space that helps immerse into music – which appear quite close and intimate. Instrument separation is average and a far cry from the higher-tiered MA750i or the similarly-priced KZ ZS6, though still good for earphones in this price bracket.
Coming from the RHA T20i, I expected the MA650a to have a similarly thumping, rumbling bass. I was wrong. The RHA MA650a has very polite lows, reasonably detailed and with acceptable depth. They provide the music with the right amount of body and depth. In a sense, they're similar to those the Massdrop x HiFiMAN RE-00: the bass is neutral and gentle, though here it is a tad deeper. Though it can be a bit aggressive when needed (i.e. electronica), it is ideal for music genres where bass isn't the main character on the scene; instead, it adds a bit of body without focusing too much on it. That's why bass is not especially notable for speed, texture or refinement; it's a side dish and the main course is the midrange.
What surprises me most is the detail of mids. Listening to The Battle from the Master and Commander soundtrack (an album which I've been listening to a lot lately!), I can hear fine details in drums that are way above what I expect from $60 headphones, and I observe the same when listening to the American Beauty soundtrack. In general, the RHA MA650a are mid-centric headphones with a bright tone, very upbeat and energetic. The mids are front and centre, taking most of the stage and thus being the centre of gravity around which everything else orbits. They're very clear and, despite a bit if emphasis on highs and upper mids, there is very little sibilance.
Highs are decently detailed and extended, with a good amount of nuances and presence. They are just slightly behind the mids, so they bring more airiness and openness to the sound – also contributing to it being generally bright in tone. They are articulated and clear; not only do they balance the bass, but they make the sound as whole bright.
I found the RHA MA650a to be especially good for genres such as jazz, classical, blues and rock – genres where mids are of capital importance. Even when confronted with fast-paced metal, trip hop or electronica they fare rather well.
Despite the almost-reference tuning, the RHA MA650a are versatile and engaging, way more than the "reference tuning" appellation would make one think. There's no Beats-like bass cannon, but they may well be ideal for the discerning non-audiophile consumer as well as for the audiophile crowd on a budget.
They can be pitted against a few different in-ear headphones:
RHA T20i: the T20i are superior to the MA650a in every sense, though their bump in the bass region makes them less neutral. Soundstage is way wider, instrument separation is far better and detail retrieval is in another league.
RHA MA750i: the next offering in RHA's product lines has stronger bass and its treble is a bit more tamed. The difference is apparent, though they also move along the same lines; the similarly-sounding mids give the sound a common approach, though they stand out even more on the MA750i. Their sound is warmer and more rounded, while MA650a's sound is brighter and airier.
KZ ZS6: KZ's latest flagship shows an emphasised low end which is counterbalanced by an aggressive treble; aside from stark differences in bass presentation, the highs are also incredibly different: they sound very detailed and articulated on the ZS6, but also thinner than on the MA650a. Instrument separation is better on the ZS6, but soundstage presentation is comparable.
Meze 11 Neo: Meze's similarly-priced in-ear headphones have a vastly different tuning, which gives a lot more importance to bass and way less to treble. Lows are much more pronounced and have a central role in building the sound; on the other side, highs are way less in the spotlight. Detail retrieval is slightly superior on the MA650a, and mids appear more natural. The 11 Neo appear to be better for modern genres, though.
Massdrop x HiFiMAN RE-00: despite being good headphones for their price, the MA650a blow the RE-00 out of the water in every category: detail, naturalness, soundstage, instrument separation… They're simply better.
Final Thoughts
RHa has accomplished a difficult task with the MA650a: bringing high-quality sound to an affordable price point, and making the headphones compatible with smartphones at the same time. Although it may sound as an oxymoron to some people, appetite often comes with eating and having a pair of great headphones that can be used with a smartphone may help people start their journey in hi-fi. On the other side, with the rise of better audio on smartphones (i.e. V-series smartphones from LG), audiophiles do not need to compromise too much on audio quality. Either way, it's a clear win for the consumers.
It should be clear by now that I fell in love with these headphones – the tonal balance and detail retrieval make them especially enticing. The MA650a are great headphones with a lot to offer. Though they are bright in tone, they are relatively neutral and can work well with a variety of genres. They hold no major flaws and this is why, although they cost more, they win my recommendation for neutral in-ear headphones below $100, dethroning the HiFiMAN RE-00.
The RHA MA650a are priced at $59.90 / €59.90 / £49.90.