Sennheiser is a name most will know even outside the audophile circles; their products range from cheap consumer headphones to pro equipment. The company unveiled four new consumer products at CES 2017: the AMBEO Smart Surround in-ear headphones, two new HD 4 Bluetooth headphones and the new Momentum In-Ear Wireless.
The new headphones all draw from the previously existing product lines, with the exception of the AMBEO Smart Surround which is the first in a line of new in-ear headphones.
Sennheiser AMBEO Smart Surround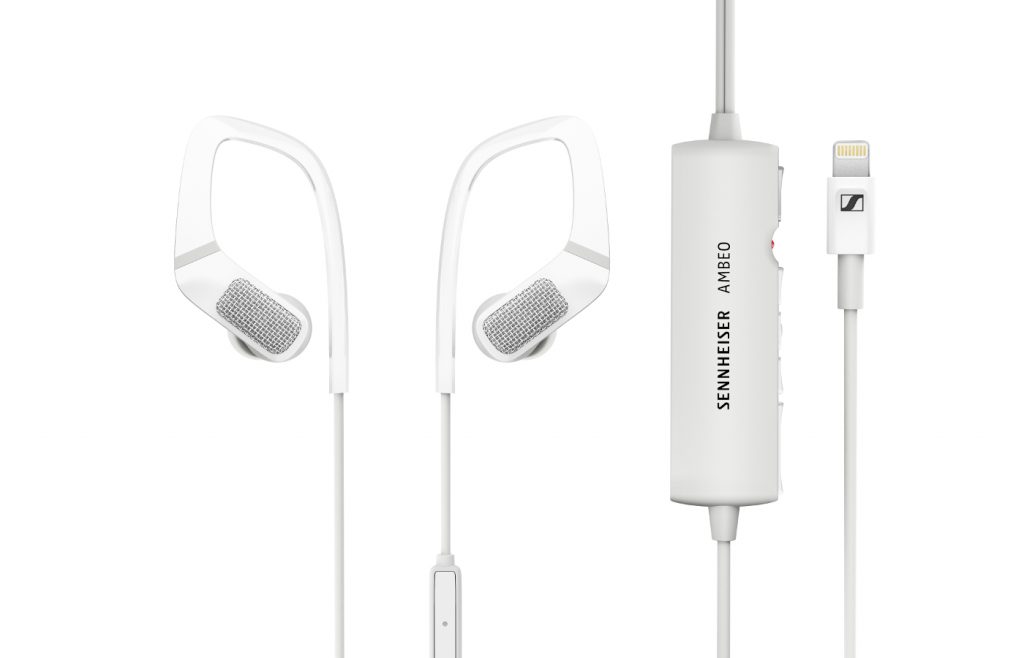 These peculiar in-ear headphones are designed with three-dimensional sound in mind, both when playing and recording: the name "AMBEO Smart Surround" is in fact a reference to the binaural recording capabilities these earphones have. "Ambeo" seems close to Latin prefix "ambi-", which means "both, both ways" (as in "ambidextrous"): that is because the Sennheiser AMBEO Smart Surround carry a microphone on each earpiece, so that the user can not only listen to music, but even record it and then hear it again later exactly as they heard it when recorded.
The company is targeting the AMBEO Smart Surround at people who record 360° videos, but I can easily see them as a nice value for people who record first person view contents as binaural recording result in better immersion.
The Sennheiser AMBEO Smart Surround are currently only compatible with iOS devices as they have a Lightning connector. They will be launched in the second half of 2017 at an unspecified price.
Sennheiser HD 4.40BT and HD 4.50BTNC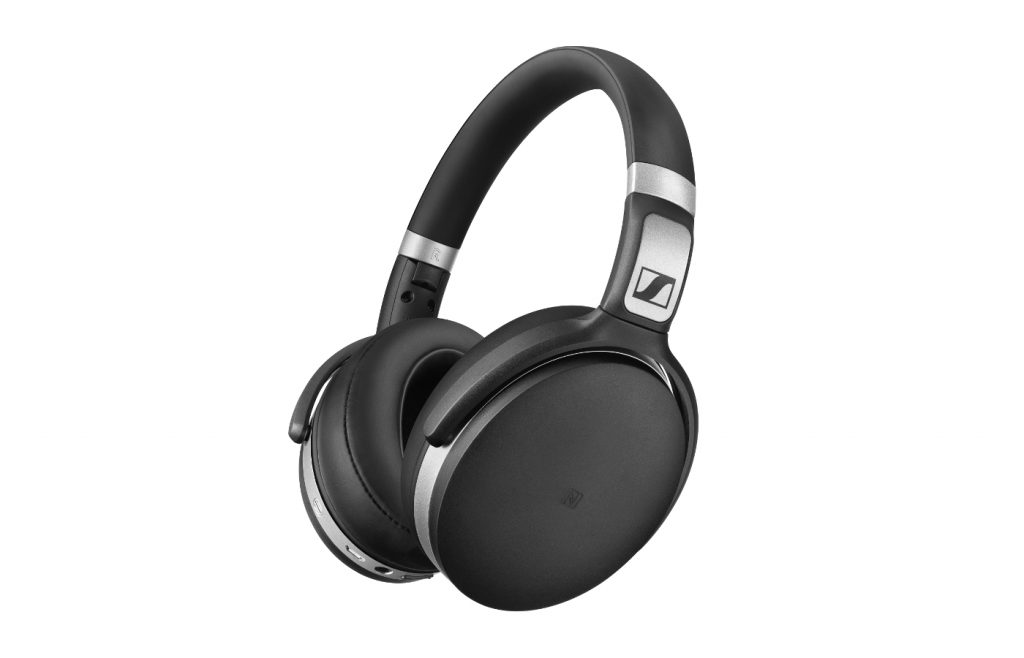 An addition to the HD4 line launched at IFA 2016, the Sennheiser HD 4.50BTNC and HD 4.40BT feature Bluetooth 4.0 connectivity with aptX codec. They are very similar both in appearance and features, with 32 mm drivers and NFC; both are rated at 25 hours of continuous playback through Bluetooth. The HD 4.50BTNC sports Sennheiser's NoiseGard noise cancelling technology in addition to all other features; activating noise cancelling makes battery life slightly dip to 19 hours.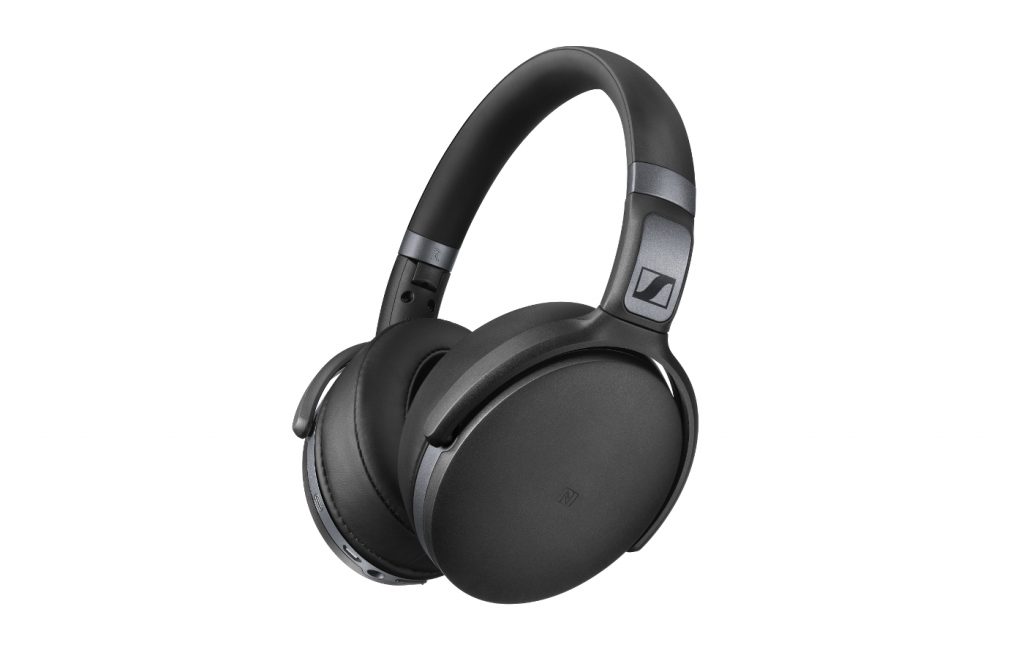 Both headphones can be folded; the HD 4.40BT has a soft pouch and the HD 4.50BTNC has a hard carrying case included. The Sennheiser HD 4.40BT will be available in January for ~150$ (product page), while the Sennheiser HD4.50BTNC will be available in February for ~200$ (product page).
Sennheiser HD 1 Momentum In-Ear Wireless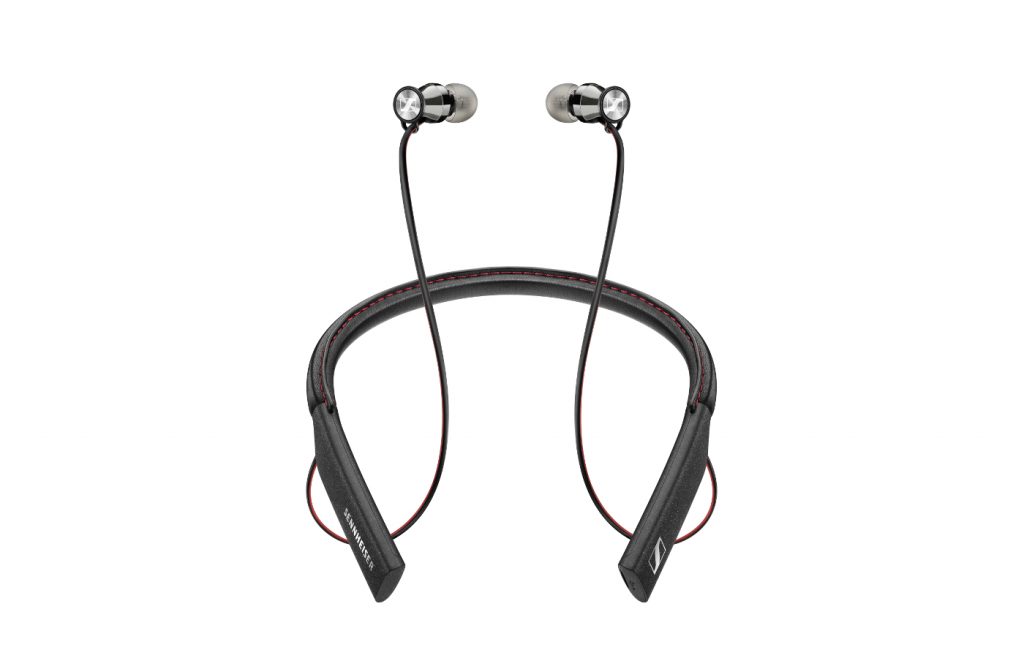 The new Sennheiser wireless in-ear headphones are marketed as HD 1 In-Ear Wireless in the US and as Momentum In-Ear Wireless in Europe and possibly the rest of the world. The product is otherwise the same: it is a Bluetooth-enabled version of the in-ear Momentum headphones. They feature a neckband design, much like the LG Tone Studio or the Skullcandy Method Wireless, Bluetooth 4.1 connection, NFC and aptX codec support.
The neckband has sheepskin leather around it and hosts the battery, which allows the Momentum/HD 1 In-Ear Wireless to run for up to ten hours. The housing is made of steel with a chrome finish. The Momentum/HD 1 In-Ear Wireless can connect to up to two devices simultaneously and they have a microphone to manage phone calls, too.
Launch is expected to happen later this month, but there is currently no word on the price.