More and more manufacturers are flocking to feast on the carcass of the 3.5 mm jack, which was killed by phone manufacturers for unclear reasons. The xDuoo LinK is part of this group, with its relatively small size and its declared purpose of filling the gap left by phone manufacturers. The low power output is a constant of this kind of products, but at least it compensates this lack of power with physical controls.
Disclaimer: I received a free sample from Steven at Xtenik. Additional information can be found on xDuoo's product page.

TL;DR: recap
Pros




Cons

Small and pocketable

Physical buttons to control playback and volume

Neutral tuning

Build quality issues

Very low power output
Rating: 8.1/10
Packaging & Accessories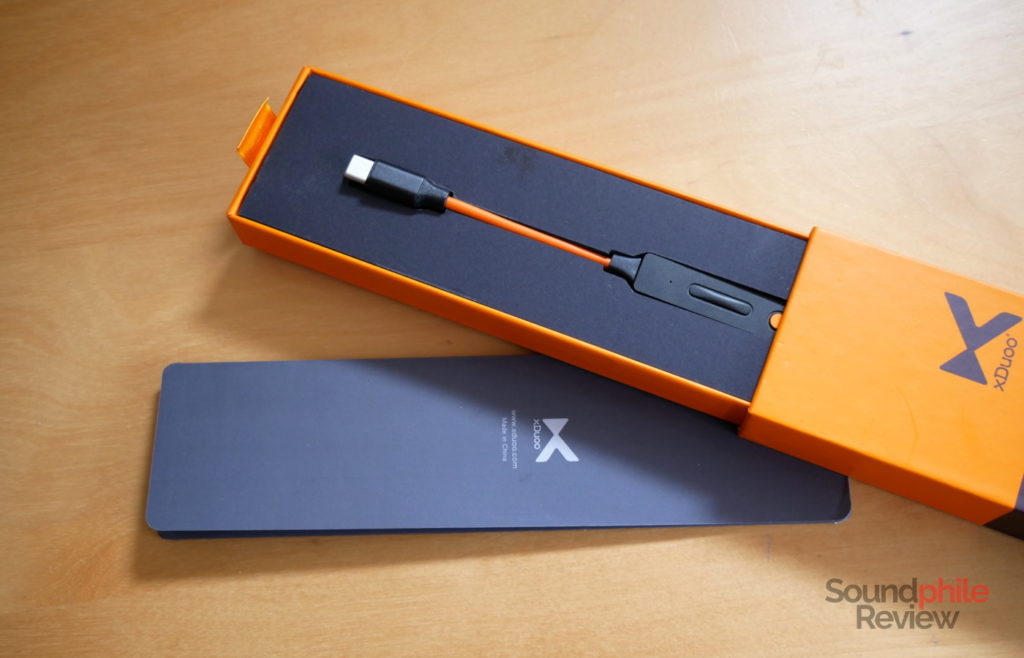 Packaging is as simple as can be: the cardboard box is rather large, but this is unjustified as it only contains the LinK and a small manual. There are no accessories whatsoever.
Design & Build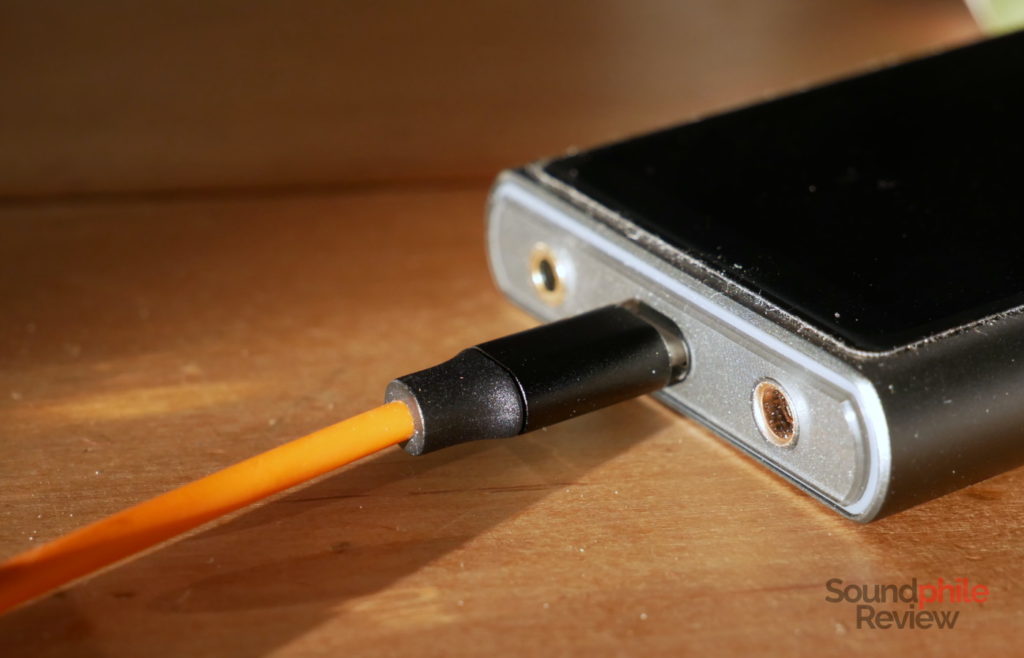 The xDuoo LinK is made using plastic and aluminium. The housing of the USB-C plug is made of plastic with an aluminium cover, while the main module (where all the electronics are) is made out of a single block of aluminium. There's a strain relief on the main module, so the (rather thick) cable should not bend too much and get damaged. The main body has a play/pause button, a volume rocker, a status LED and the 3.5 mm jack that phones should actually have.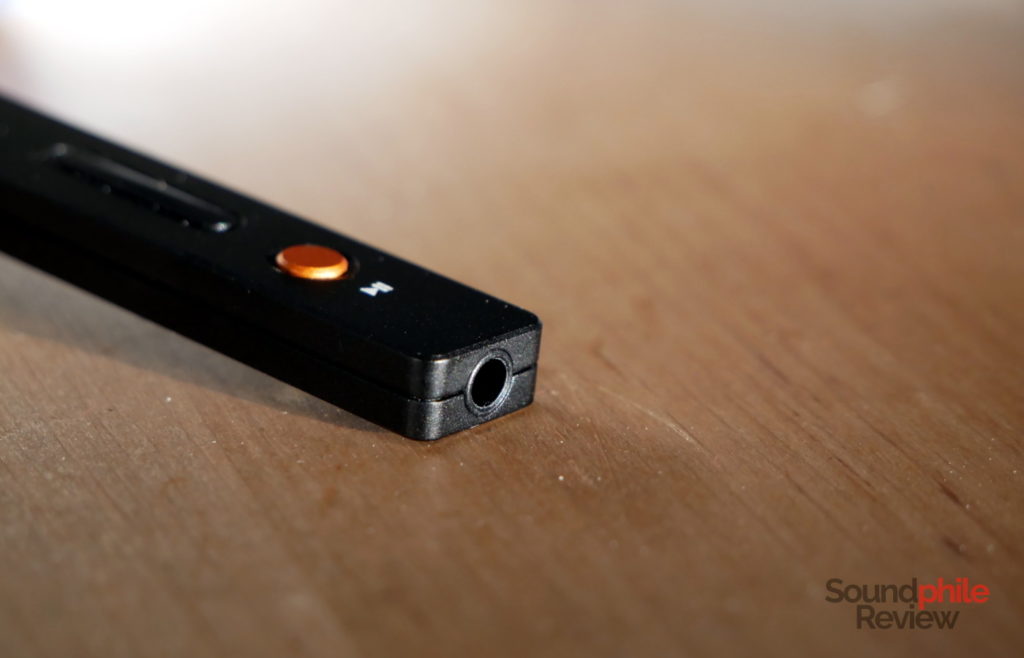 Build quality is very decent in general, but the unit I got has some issues such as the aluminium cover of the USB-C connector sliding off and the strain relief appearing not too stable.
Specs & Features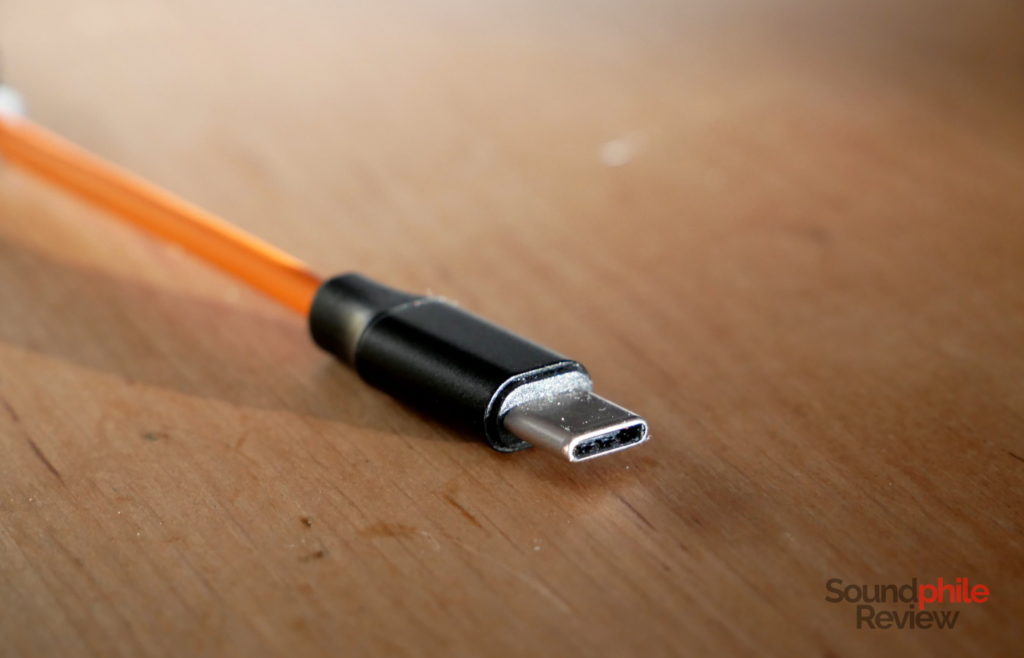 The xDuoo LinK uses the USB Audio Class 2 standard which makes it compatible with all operating systems including Windows, macOS, Linux and Android. It's also completely plug-and-play, even on Windows if you use version 1809 or later (as that version introduced USB Audio Class 2 support). It could work on iOS, but I have no device with that OS to try the LinK on. On the other hand, support in Android depends largely on the specific implementation on the device, so not every device will work. Interestingly enough, the buttons work on every platform I tried them on – Windows, Linux, Android – and this fact makes them pretty useful.
| | |
| --- | --- |
| Input | USB (up to 32 bit / 384 kHz PCM, DSD256) |
| Suitable headphones impedance | N/A |
| Output impedance | N/A |
| Maximum output power | 32 mW (32 Ω) |
| Frequency response | 20 – 20,000 Hz (± 0.5 dB) |
| THD+N (@1 kHz) | < 0.0018% |
| SNR | 115 dB |
| Crosstalk | > 77 dB |
xDuoo opted for the ESS Sabre ES9118EC chip to power the LinK: it is a chip that includes both the DAC and the amplifier in a single package, designed to fit in low-power envelopes. In fact it perfectly suits the requirements of a device such as the LinK.
The main advantage of the xDuoo LinK compared to smartphones and notebooks is the fact that it is compatible with PCM streams up to 32 bit / 384 kHz and DSD streams up to DSD256. Its limited 32 mW power output places it in the "very low power output" segment of the market, so the LinK is only ideal to drive headphones with limited impedance and relatively high sensitivity.
Sound
As usual, I tested the xDuoo LinK with a variety of earphones and headphones. Among those are the Moondrop KXXS, the Shanling ME500 Platinum Edition, the Sennheiser HD 6XX and the BLON B20.
Although power requirements of headphones are almost always limited, high-impedance and low-sensitivity headphones are the exception to the rule. The xDuoo LinK has little power output, with just 32 mW at 32 Ω. While the company touts the device as being able to drive headphones up to 600 Ω, I am afraid that that is not really the case. The device needs to get to almost 50% volume to drive the relatively efficient HD 6XX to an acceptable volume level, so I don't see it being able to drive 600 Ω headphones unless they are extremely efficient. In any case, even the HD 6XX does not sound entirely right as the lower frequencies do not sound entirely right: they're less controlled (i.e. detailed and fast) than when using more powerful sources, and on top of that they are less present.
There is no background noise even when using sensitive earphones and despite noise being present when using other devices. The LinK seems therefore to have been designed well on this front.

As far as tuning goes, I can't tell any significant departure from neutrality; if there is any, it is so subtle that I can't notice it when using my usual testing playlist. That's true even when using low-impedance, high-sensitivity earphones which should highlight any differences more than other headphones. In short,
Final Thoughts
The xDuoo LinK appears to be a perfectly fine device that can effectively replace the lamented 3.5 mm jack. It has few flaws, the largest of which is the low power output (the poor build quality is probably an issue with my unit, but I have to report it anyway). It can drive most earphones perfectly fine, though, which is probably the most common use case with mobile phones anyway. It's not as small as other competitors, which I deem an issue if you want a super-portable device. At less than $50, it's more expensive than stock adapters from major phone manufacturers but it also offers many more options, so it's probably worth the additional charge.