SMSL is renovating its 200-series line-up and the latest device to receive this treatment is the stereo amplifier, the SMSL AO200 MKII. This uses the same design language as the other 200-series devices, but under this inconspicuous looks is a device that packs a serious punch.
Disclaimer: I received a free unit from Aoshida Audio. They sell the AO200 MKII for $249. Additional information is available on the manufacturer's website.

TL;DR: recap
Pros




Cons

+ Has an integrated DAC to connect it to a computer or portable device

+ Neutral sound signature

+ Integrated EQ

+ Good pre-set EQ profiles

N/A
Rating: 9/10
Packaging & Accessories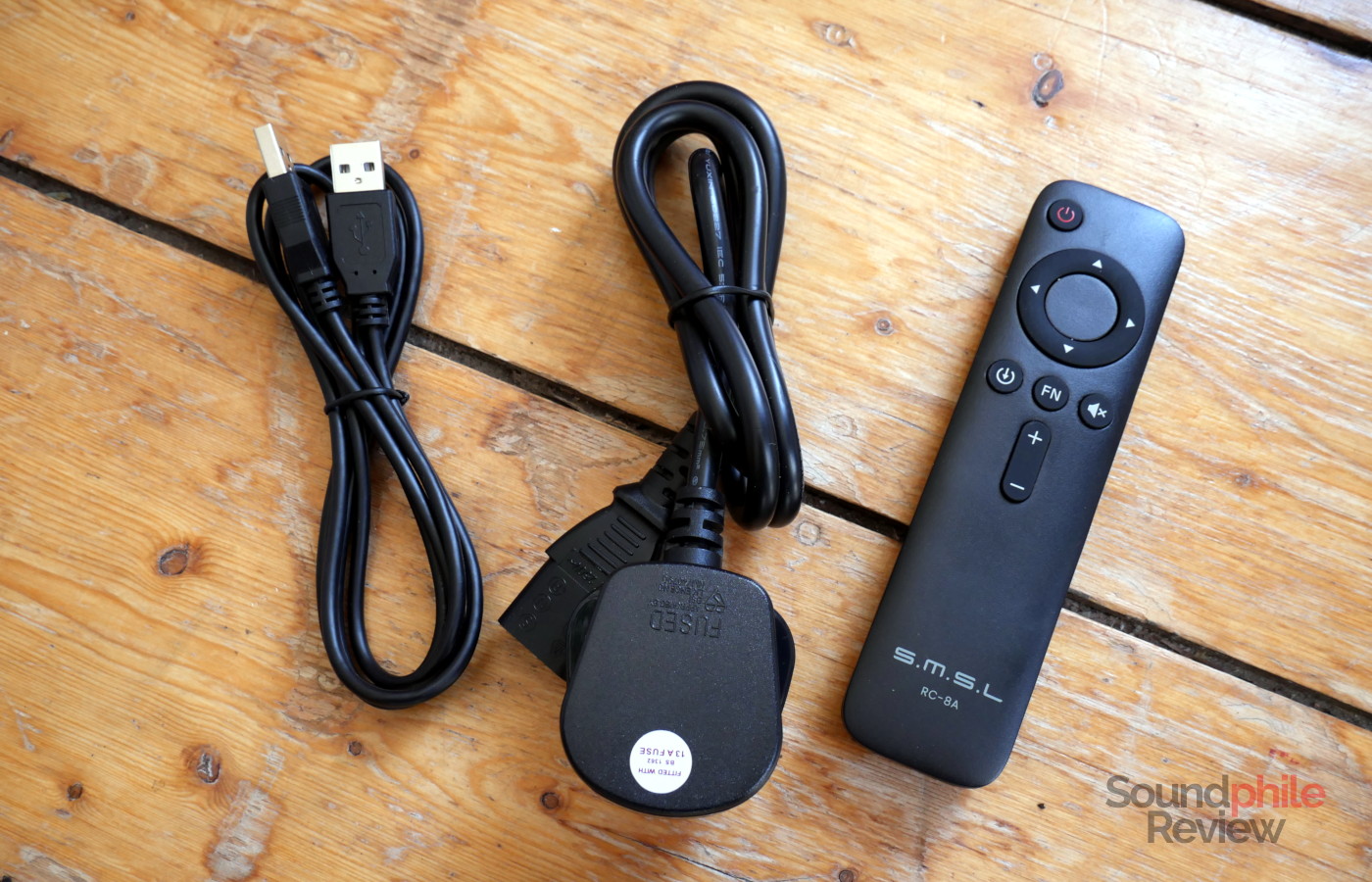 There's not much to say about this: the AO200 MKII comes in a simple cardboard box with a manual, a USB-A to USB-A cable, a power cord and a remote.
Design & Build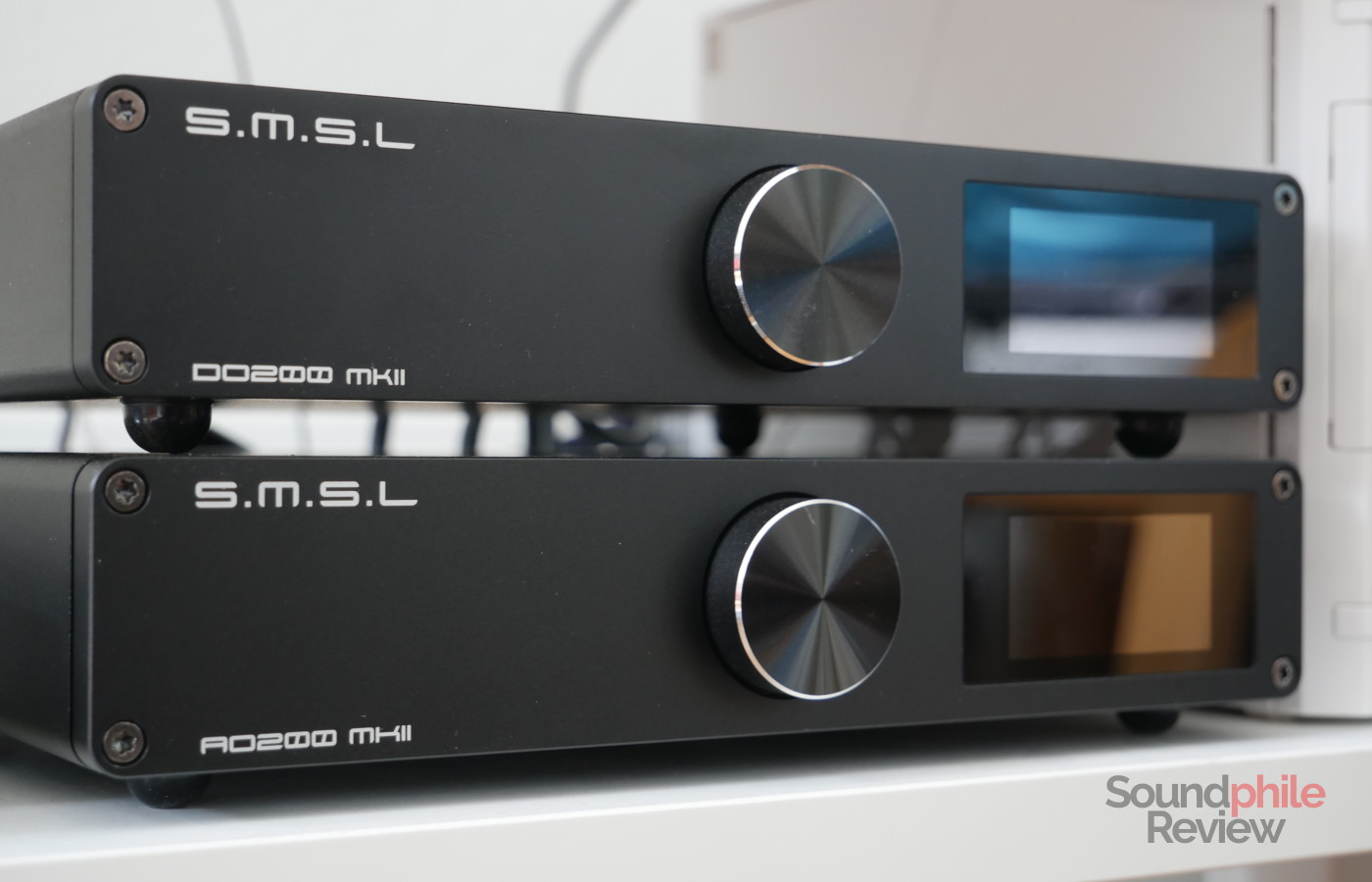 The SMSL AO200 MKII has the same design language as that we've seen on the DO200 MKII and the DO300: a single-block aluminium body painted in black, with a central volume knob on the front accompanied by a screen. The sides feature rounded corners which give the unit a "softer" look.
The back hosts all the different connectors: there's two RCA, two XLR, two subwoofer out, four speaker out, one USB-A and a Bluetooth antenna, as well as the power input and the power switch.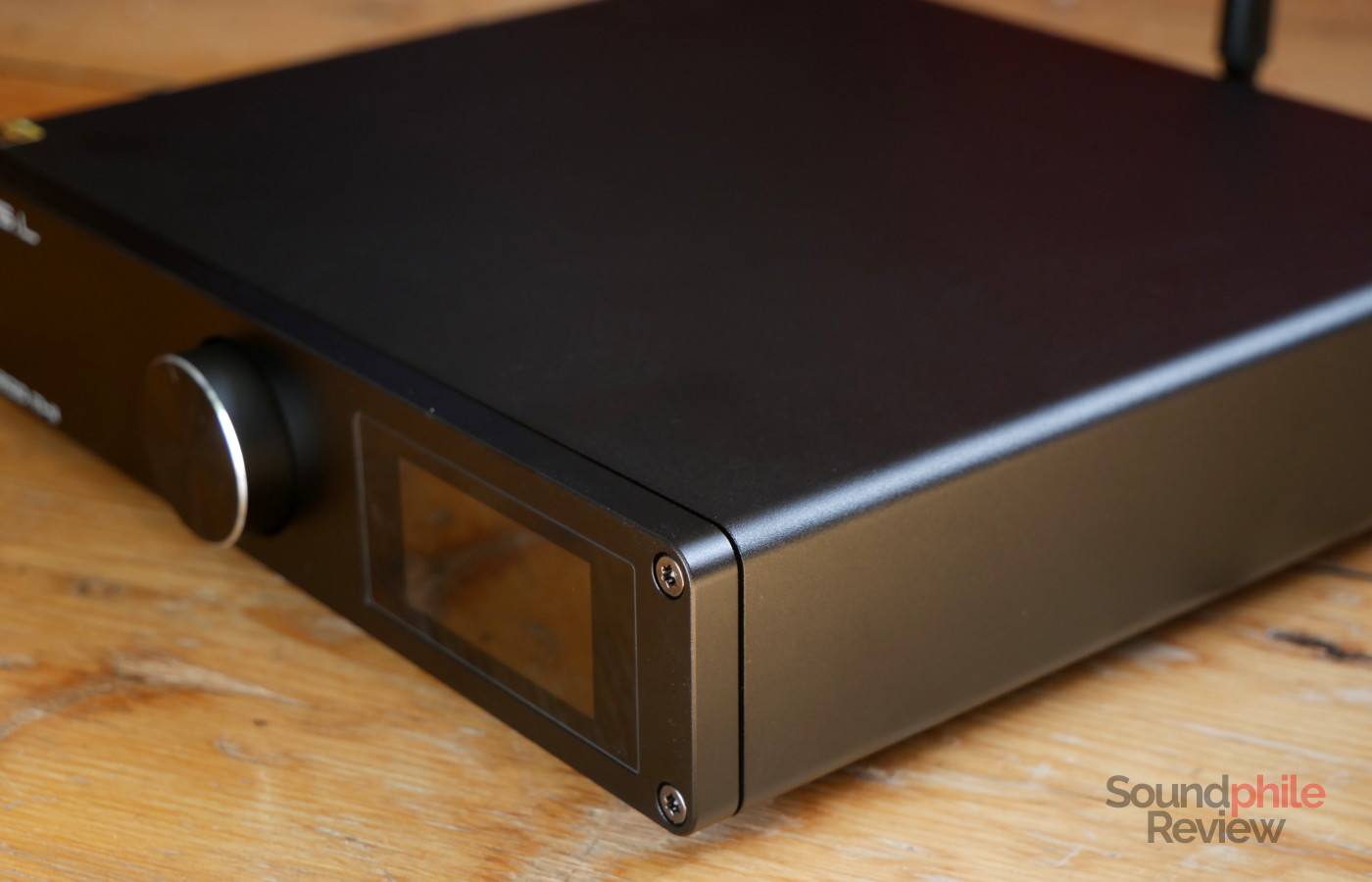 There's people who say that you should place an amplifier below a DAC to avoid the heat coming from the latter to influence the former. While I am not entirely convinced that is true, in this case there's not much choice: the AO200 MKII is quite deep, and it is in fact deeper than the DO200 and DO300, so you can only place it below those if you want to stack them. The reason for this (relatively!) bigger size is that the AO200 MKII integrates the power supply, so you do not have a large external brick to come with it: you just need to connect it to the mains by using a kettle cord (the same one used for desktop PCs, with three connectors) and voilà, you are done.
The overall size is quite little anyway, so that you can fit it on your desk without issues: it is 210 x 196 x 41 mm, which makes it actually small compared to the amount of power it is capable of providing.
Just like all other SMSL products I have tested, the AO200 MKII appears to be incredibly well built and I can find no faults with its construction.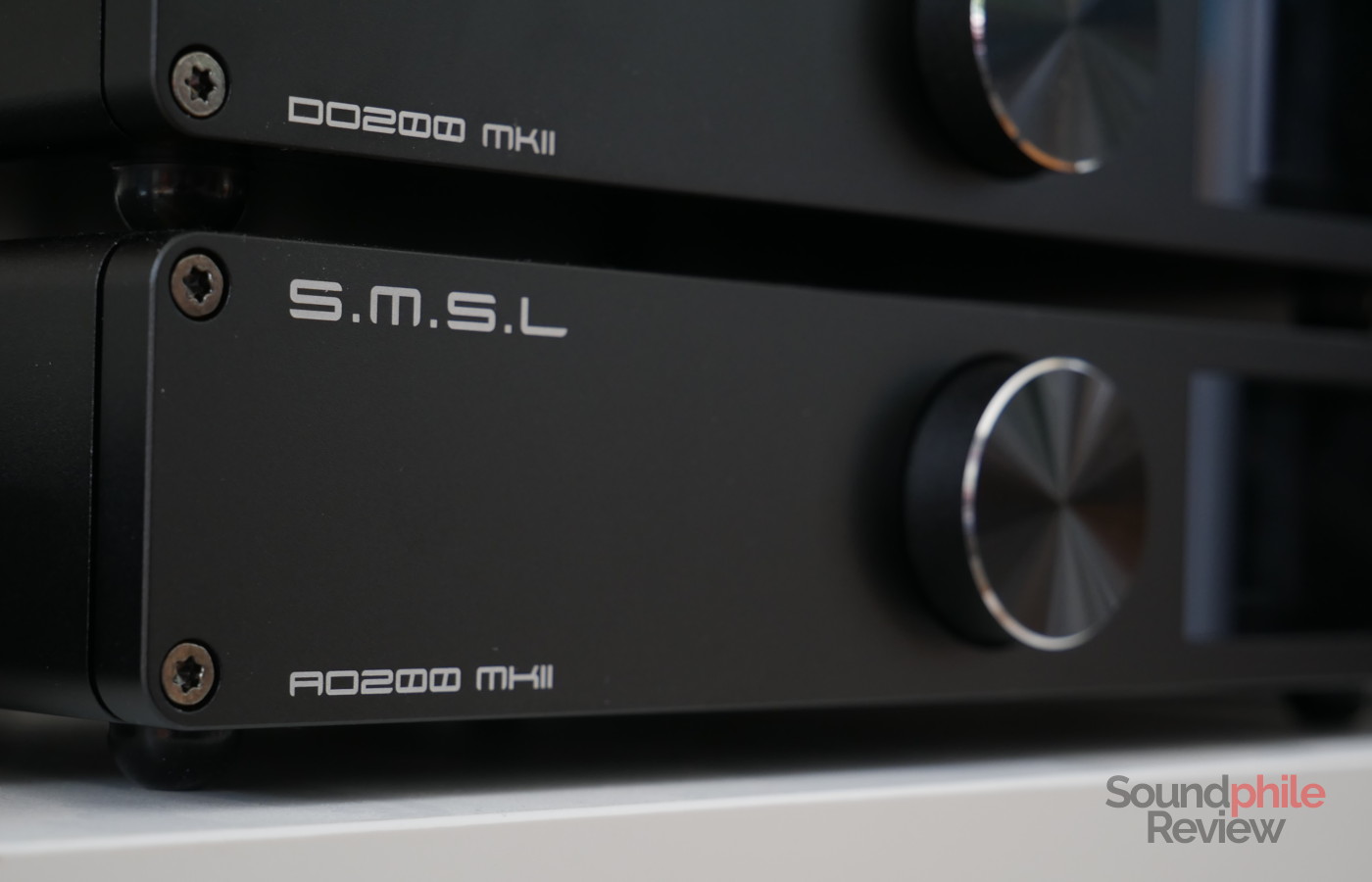 The volume knob is stepped and digital in nature, and it doubles as power button (you press and hold it to turn the unit on and off) as well as interface to navigate the function menus. It is precise and it has some weight to it which makes it very nice to use.
Features & Specs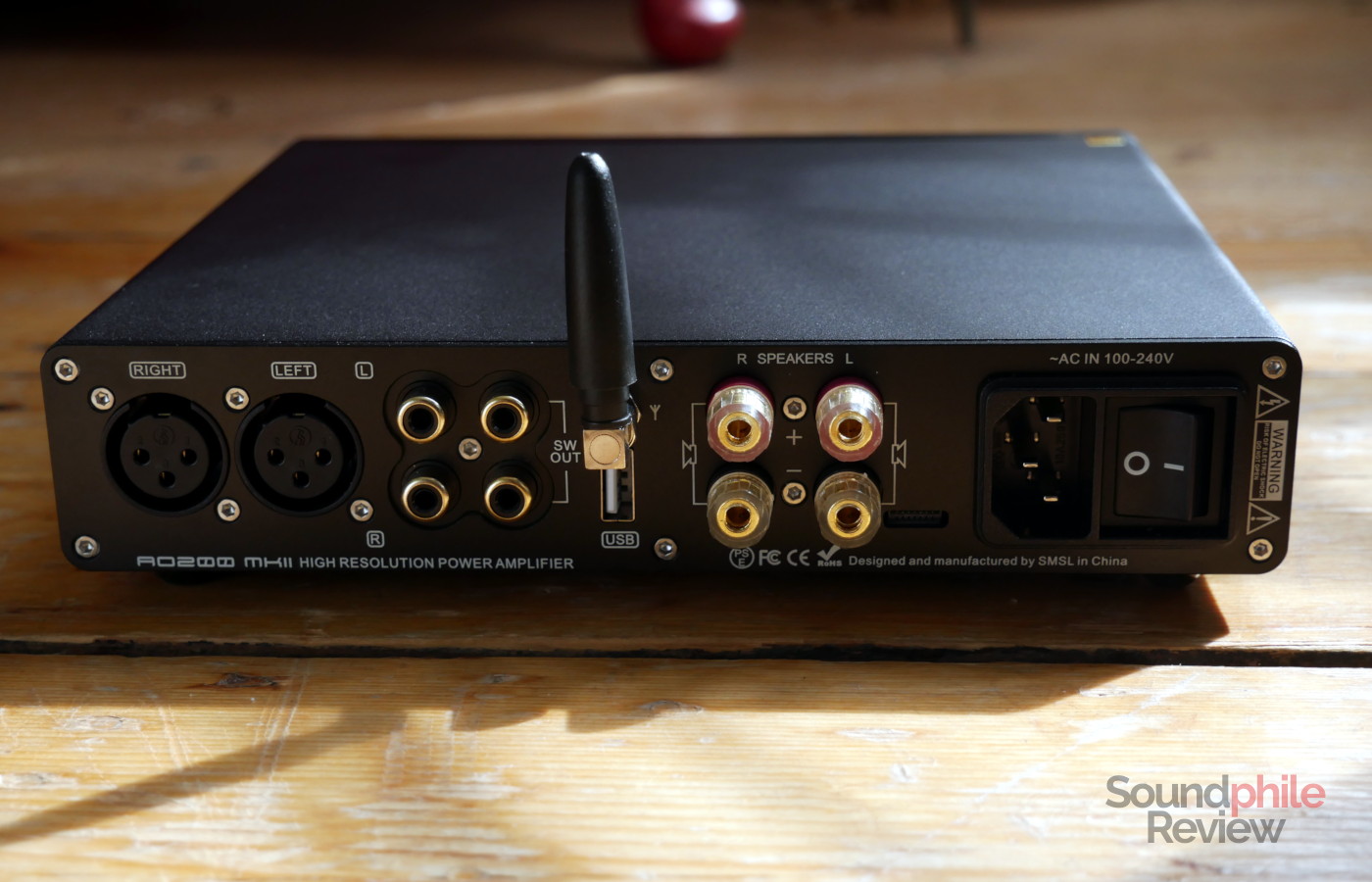 The SMSL AO200 MKII features a good variety of input options: on top of the usual double RCA connectors, it also offers double XLR (for balanced connections), Bluetooth 5.0 as well as USB. In terms of output there are two speaker outputs per channel which are compatible with banana plugs and, contrary to the majority of these compact stereo amplifiers, the amplifier features two subwoofer out ports which allow you to create a 2.1 system easily.
Bluetooth offers a good variety of codecs which includes SBC, AAC, aptX, aptX HD and LDAC. That makes the amp quite flexible and capable of near-lossless transmission with compatible devices.
As the AO200 MKII has a Bluetooth connection, that means it also has a DAC to convert that signal to analogue. SMSL then went ahead and connected this to a USB port as well, which makes the AO200 MKII usable with PCs – and this makes it ideal for an HTPC setup as you can simply connect it to the computer without requiring an external DAC. It is interesting to note that the USB input uses a USB-A port, which means you could use a USB-A to USB-C or Lightning and connect a phone or a DAP directly to the amplifier.
Input
RCA, XLR, Bluetooth, USB
Suitable speaker impedance
2 – 8 Ω
Maximum output power
160 W p.c. (4 Ω)
85 W p.c. (8 Ω)
Frequency response
N/A
THD+N (@1 kHz)
< 0.004%
SNR
> 106 dB
Crosstalk
85 dB
SMSL opted for the Infineon MA5332MS amplifier chip, which allows the AO200 MKII to output 160 W at 4 Ω or 85 W at 8 Ω. This is in contrast to what many other manufacturers in the same space do, as they usually adopt Texas Instruments chips (see, as a reference, the Fosi Audio V3). The power output marks a significant increase over the previous AO200, which was "only" able to deliver 90 W at 4 Ω.
The interesting thing about the SMSL AO200 MKII is that it offers a few built-in equalisation presets which allow you to customise the sound signature to your liking.
The amplifier comes with a remote which allows you to not only turn on and off the unit, adjust the volume and select the input, but also to mute the output. It also comes with an "FN" button which is not programmable, contrary to other SMSL products, but only selects Bluetooth input.
Sound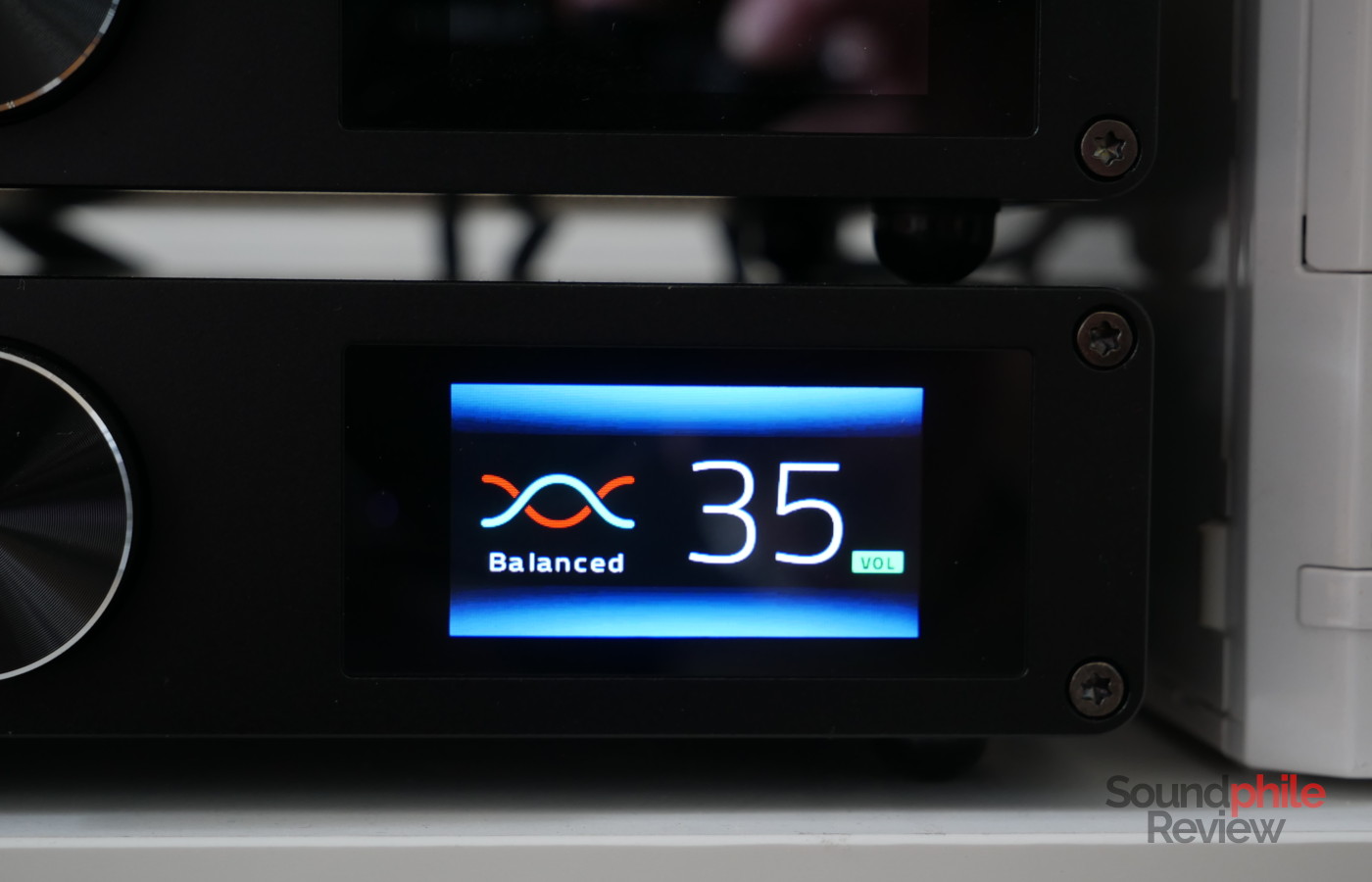 I have tested the SMSL AO200 MKII both on its own and connected to an SMSL DO300 (with XLR cables). I used it to drive two Q Acoustics Concept 20 speakers.
Much like most other devices by SMSL I have tried, I find the AO200 MKII perfectly neutral when used with the default settings. The sound signature is, in other words, dead flat. Which is exactly what we want from an amp, so good job SMSL! This can be changed, though, as SMSL allows you to equalise both bass and treble, as well as use pre-made equalisation profiles. Instrument separation is superb, even in relatively complex and layered tracks like Pink Floyd's Atom Heart Mother or Shantalla's P stands for Paddy. Imaging is outstanding as well, and the placement of instruments across the stage is both accurate and precise.
Using the equalisation feature, you can adjust bass and treble individually, on a scale from -10 to +10. The included equalisation profiles offer quite a bit of variation, sometimes in a very noticeable manner:
Direct: this is equivalent to disabling the equalisation;
Tone: this is the one profile which I can't quite place, as its influence on sound appears to be quite reduced overall. In fact, I cannot hear any significant difference on my speakers.
SDB: SDB seems to boost bass like the Bass setting, but it also adds emphasis to the treble and the mids. It appears to boost all frequencies by a bit, though it combines the Bass setting with a similar one for treble (though of less intensity). The result is that it makes music sound more "enveloping" in way, and surely more entertaining than the default profile. I find it quite useful when I listen to music at a low volume.
Bass: this profile boosts bass by about 4 dB, which makes it significantly more present in the mix without becoming too aggressive. The boost starts at 20 Hz and goes progressively down.
Super Bass: this is a more extreme version of the previous profile and it boosts bass significantly more, by about 7 dB; just like in the previous case, there is a downward slope starting at 20 Hz. While in my case it doesn't make bass excessive, this is probably best used with caution.
Rock: this profile appears to boost bass by a lower margin than the Bass setting, while also boosting the mids and treble by a lower degree. It sounds a bit like a lower-intensity SDB.
Soft: this setting is more difficult to place than the others, but it appears to boost the midrange as well as the treble, though subtly so.
Clear: this one seems to boost midrange and treble by a little bit, but it's quite a minor difference.
Final Thoughts
SMSL has been producing seriously amazing products lately. The AO200 MKII is a significant step up from its predecessor and it offers not just a lot of power, but also several very interesting features that make it seriously flexible and adaptable to a variety of scenarios. The included Bluetooth and USB connections make it usable as a stand-alone device, without the strict necessity of a separate DAC, while the equalisation features make it possible to adjust the sound to your liking easily – though it should be noted that the amp sounds absolutely fantastic without touching anything. Considering it is sold at $249, which is super affordable, I can't recommend the AO200 MKII enough.