Fosi Audio has stepped up their stereo amplifier game with the new Fosi Audio V3, a completely new design inside and out which delivers not just a more distinctive chassis design, but also improved internals that make it sound quite a bit better than previous offerings by the company, all while keeping the price really affordable.
Disclaimer: I received a free unit directly from Fosi Audio. They sell the V3 for $89.99 directly on their website, on Amazon (click link below) or on AliExpress. You can also get a $12 discount by using the FAV3MTK12 code.

TL;DR: recap
Pros




Cons

+ Super small size

+ Neutral sound signature

+ Great build quality

+ Super affordable

– Weird pre-amplifier out behaviour
Rating: 9.5/10
Packaging & Accessories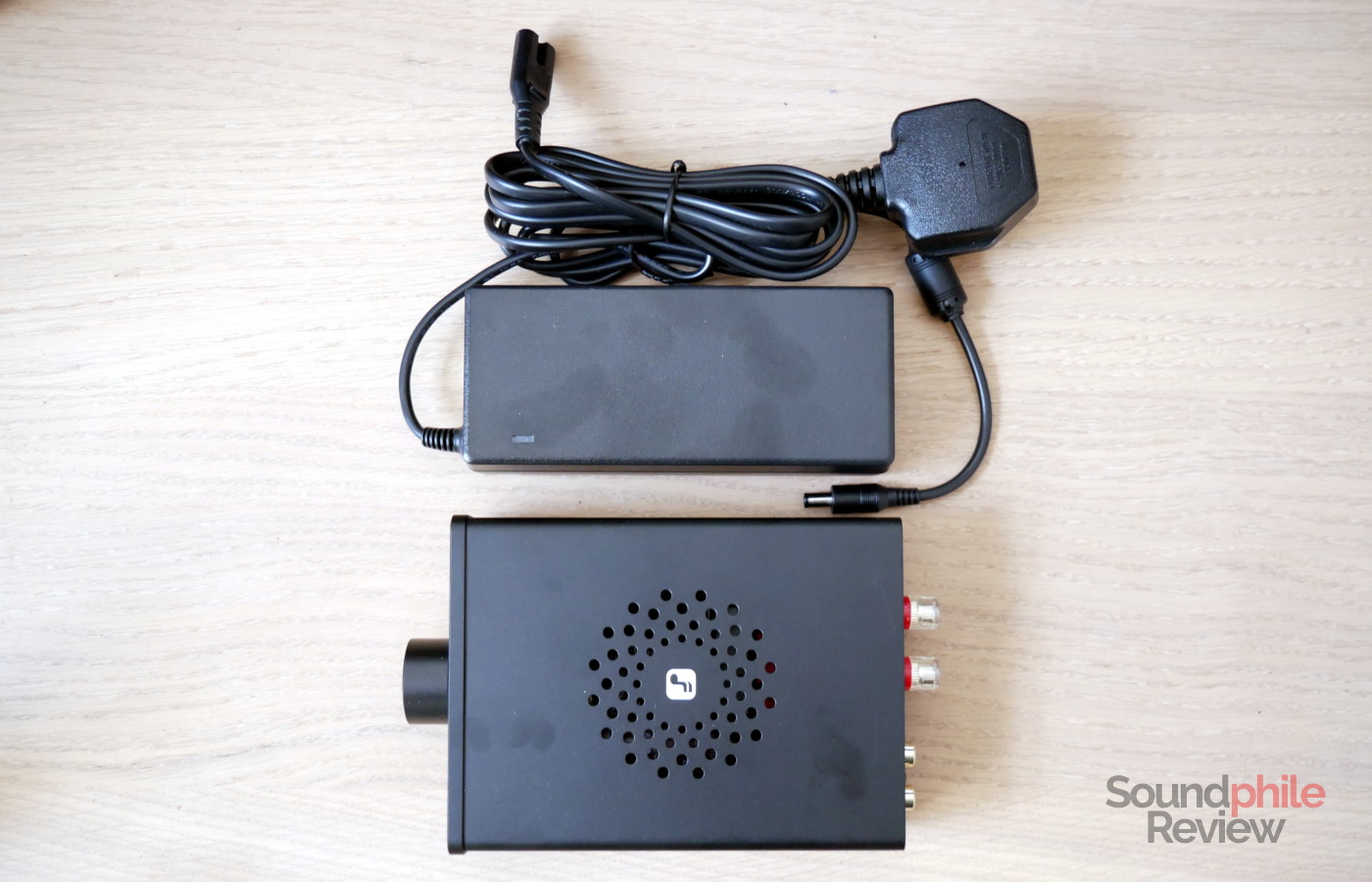 The packaging for the Fosi Audio V3 is quite simple and only includes the amplifier itself, the power supply unit and a manual.
Design & Build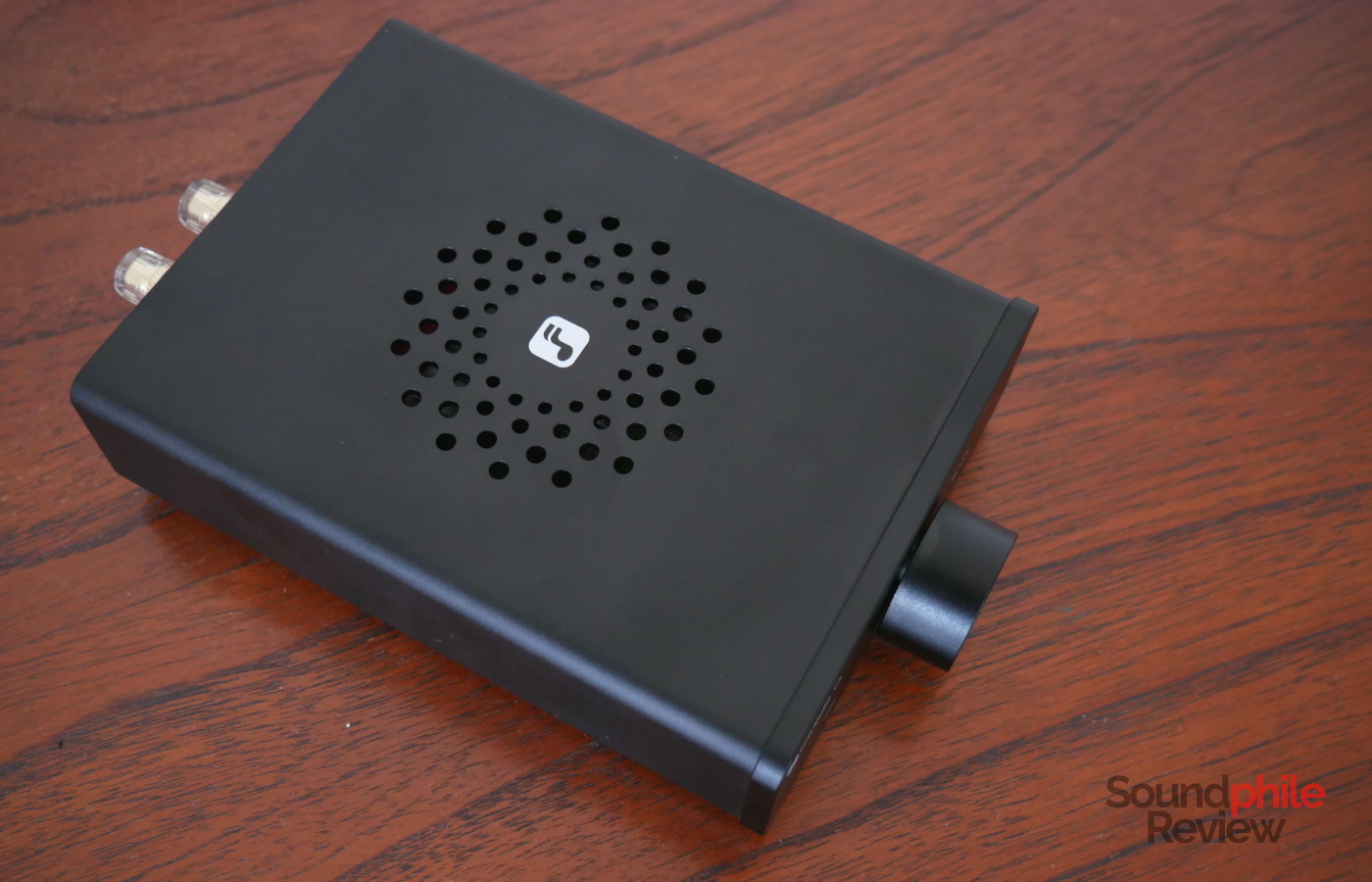 The Fosi Audio V3 is the first device from the company to feature a new, more modern design style. While previous devices adopted a more generic, classic design, the V3 is more streamlined, to the point it could be said it's minimalistic. The only concession to form appears to be a series of holes on top of the chassis, which form a flower-like shape at the centre of which stands the Fosi Audio logo. Not only does this make the amplifier look more sophisticated, it also helps with heat dissipation (as there is a corresponding, yet not as elaborate, series of holes on the bottom). It's a very nice design which can fit in any context.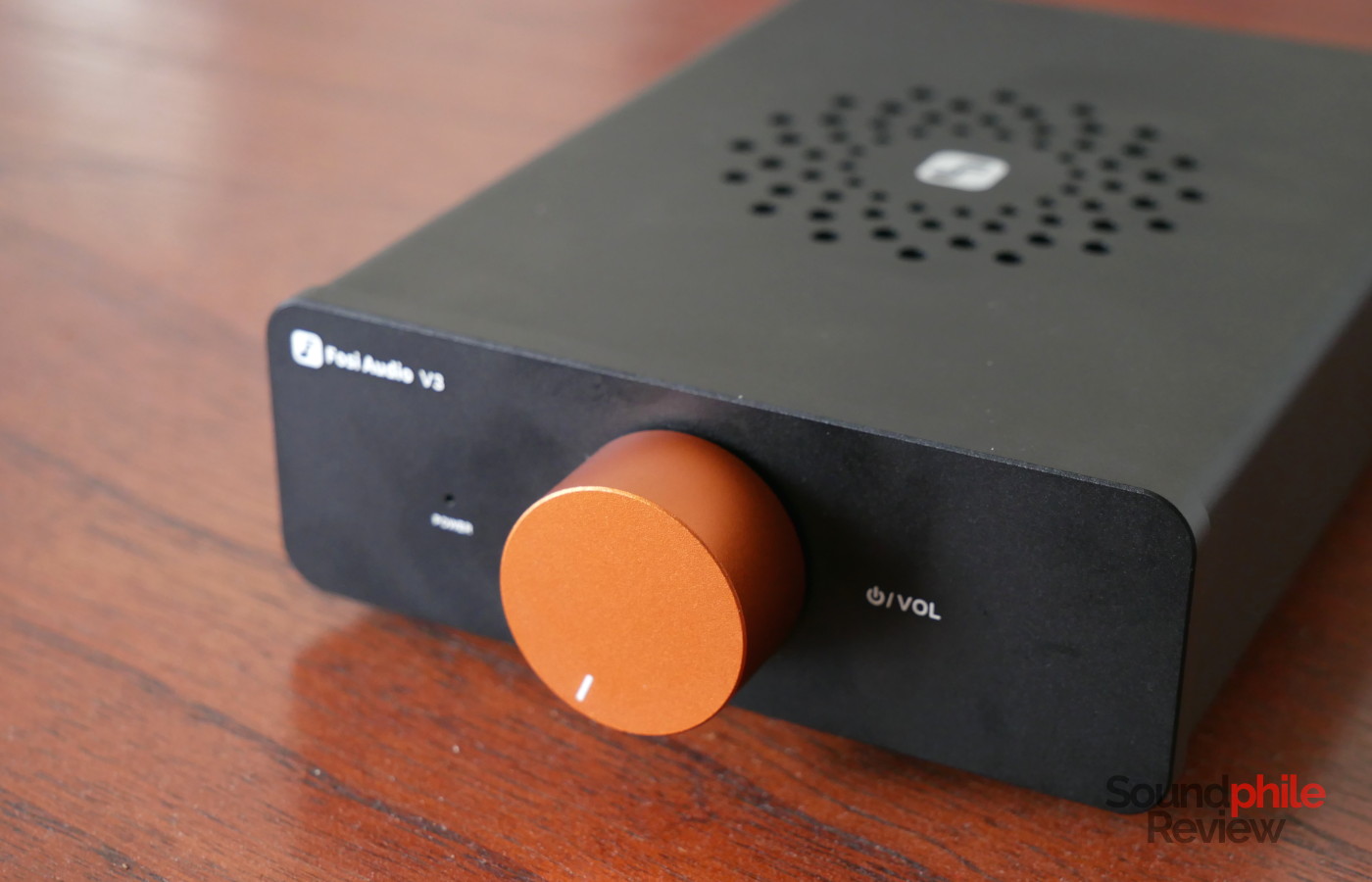 Another concession to form is the second volume knob included in the box. It is bright orange and is very easy to put it in place of the black one: you just need to pull the black one out and put the orange one in. The knob itself turns quite smoothly and the potentiometer behind it is logarithmic instead of linear, which means the volume increase will be much more granular until the very later stages. It feels quite natural and it allows you to adjust the volume more finely than with the usual linear pots. The knob also acts as the power switch, so you have to turn it to power on the amplifier.
The status LED is blue and is clearly visibile, without being overly bright. In other words, you can see it very well even on a bright day, but it won't blind you at night.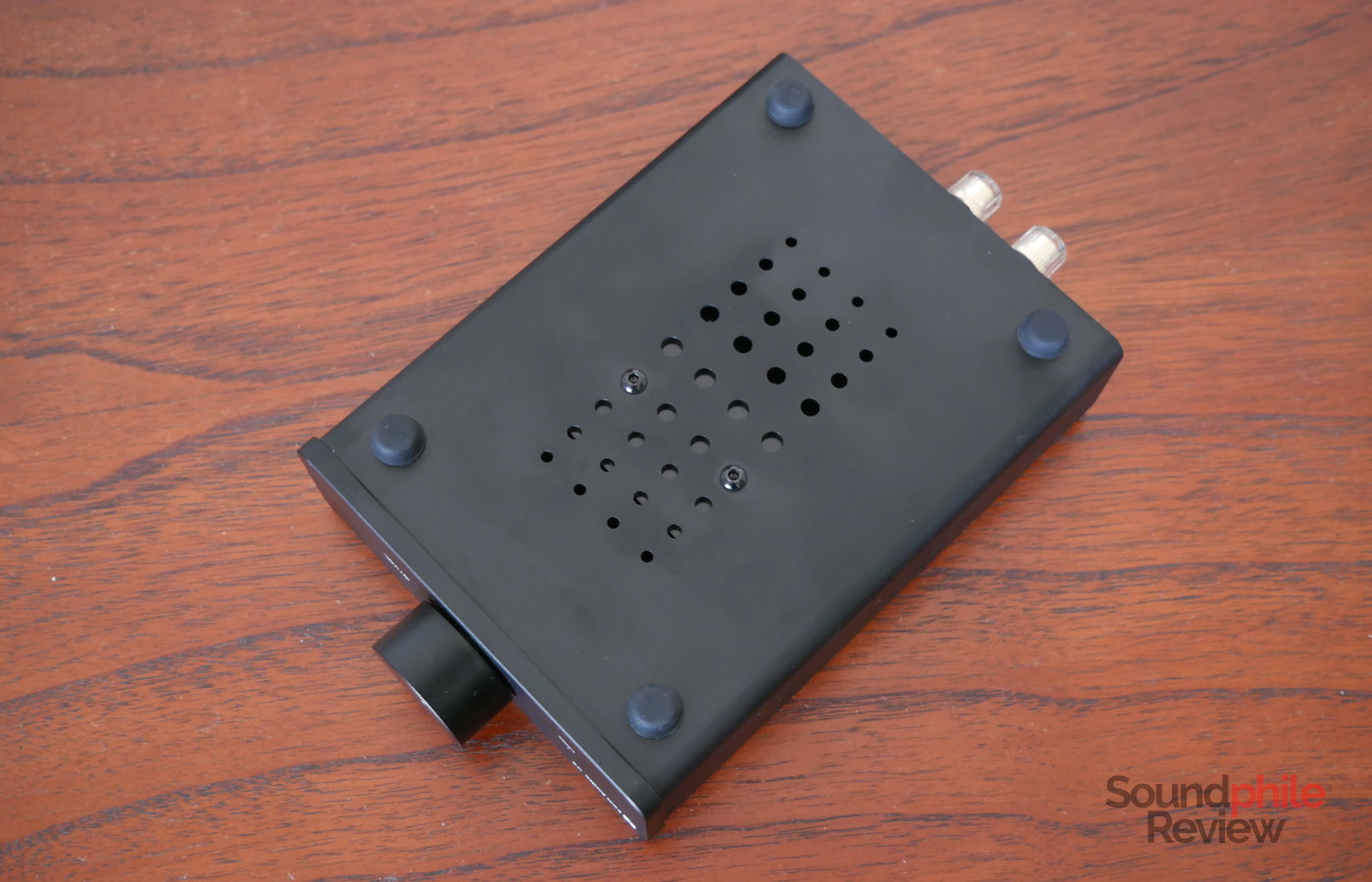 Build quality appears to be great and it is in fact surprising this unit costs so little, as it is very well put together with no flaws to report.
Features & Specs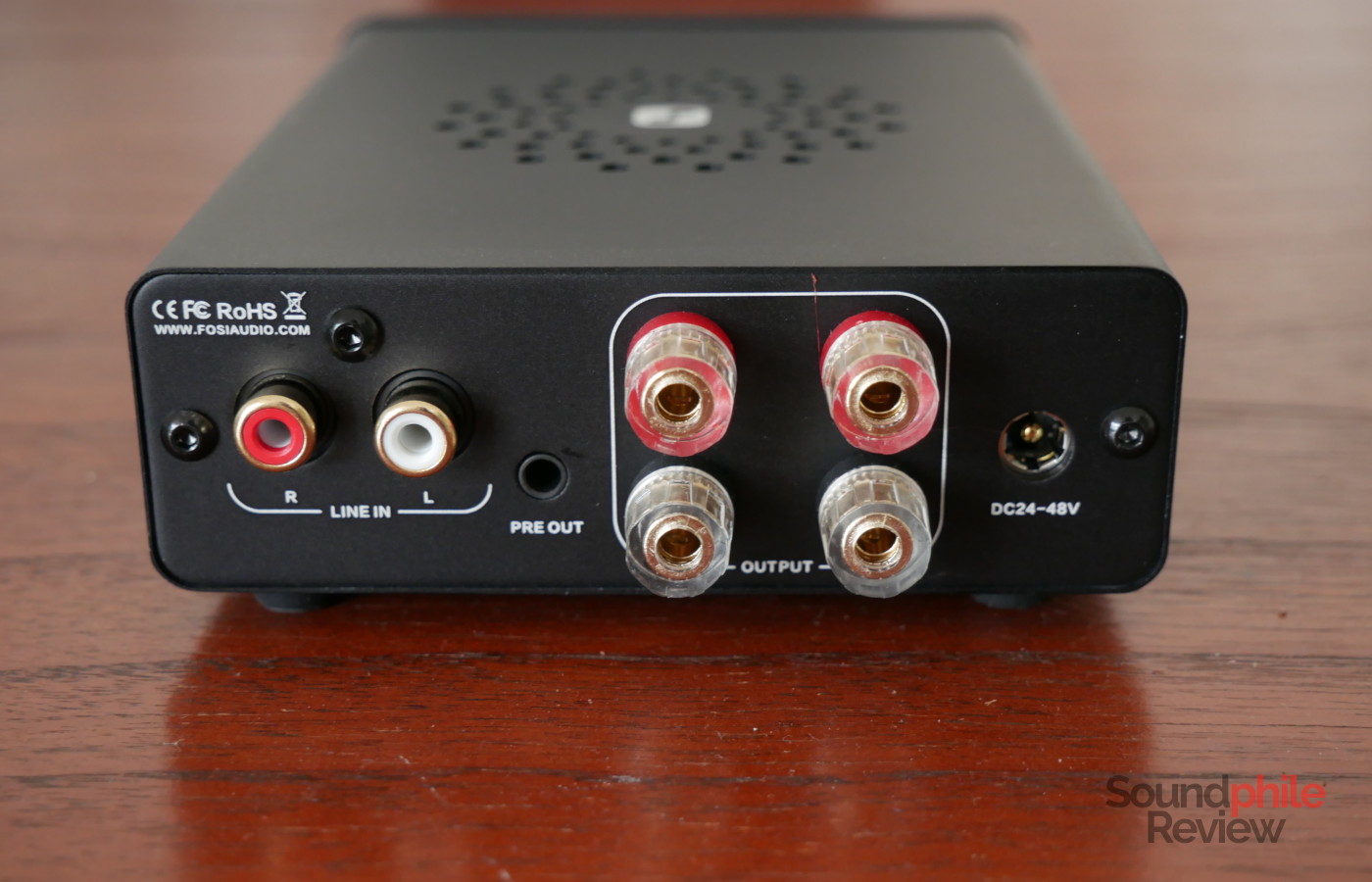 The Fosi Audio V3 only offers RCA input, but on top of the usual speaker output it also offers pre-amplifier output through a 3.5 mm connector. The funny thing, though, is that this 3.5 mm output is not controlled by the potentiometer at all and the signal is passed on at full volume; in order to actually use the V3 as a pure preamplifier, you have to use 3.5 mm as input and then the RCA becomes a preamp output.
| | |
| --- | --- |
| Input | RCA |
| Suitable speaker impedance | 2 – 8 Ω |
| Maximum output power | 300 W per channel (declared) |
| Frequency response | 20 – 20,000 kHz (±0.1 dB) |
| THD+N (@1 kHz) | < 0.003% |
| SNR | > 110 dB |
| Crosstalk | N/A |
The Fosi Audio V3 uses the Texas Instruments TPA3255 amplifier chip; compared to previous models, it allows you to roll the two TI NE5532 op-amps, thus enabling you to alter the sound signature to your liking using your favourite op-amps.
Although the amplifier can output more power with a different PSU, this is one thing Fosi Audio should be clearer about. They declare that the V3 can output up to 300 W, but that's not true when you use the stock 32 V power supply which only provides 160 W. You need to get a different one in order to achieve that result, as the V3 supports PSUs up to 48 V and the amp chip is actually able to manage up to 315 W per channel. Just to be clear, though, in the vast majority of cases you do not need anywhere near that power and the stock PSU will be more than enough to meet your needs, though you might need the higher-powered one at 48 V if you have 8 Ω speakers.
Sound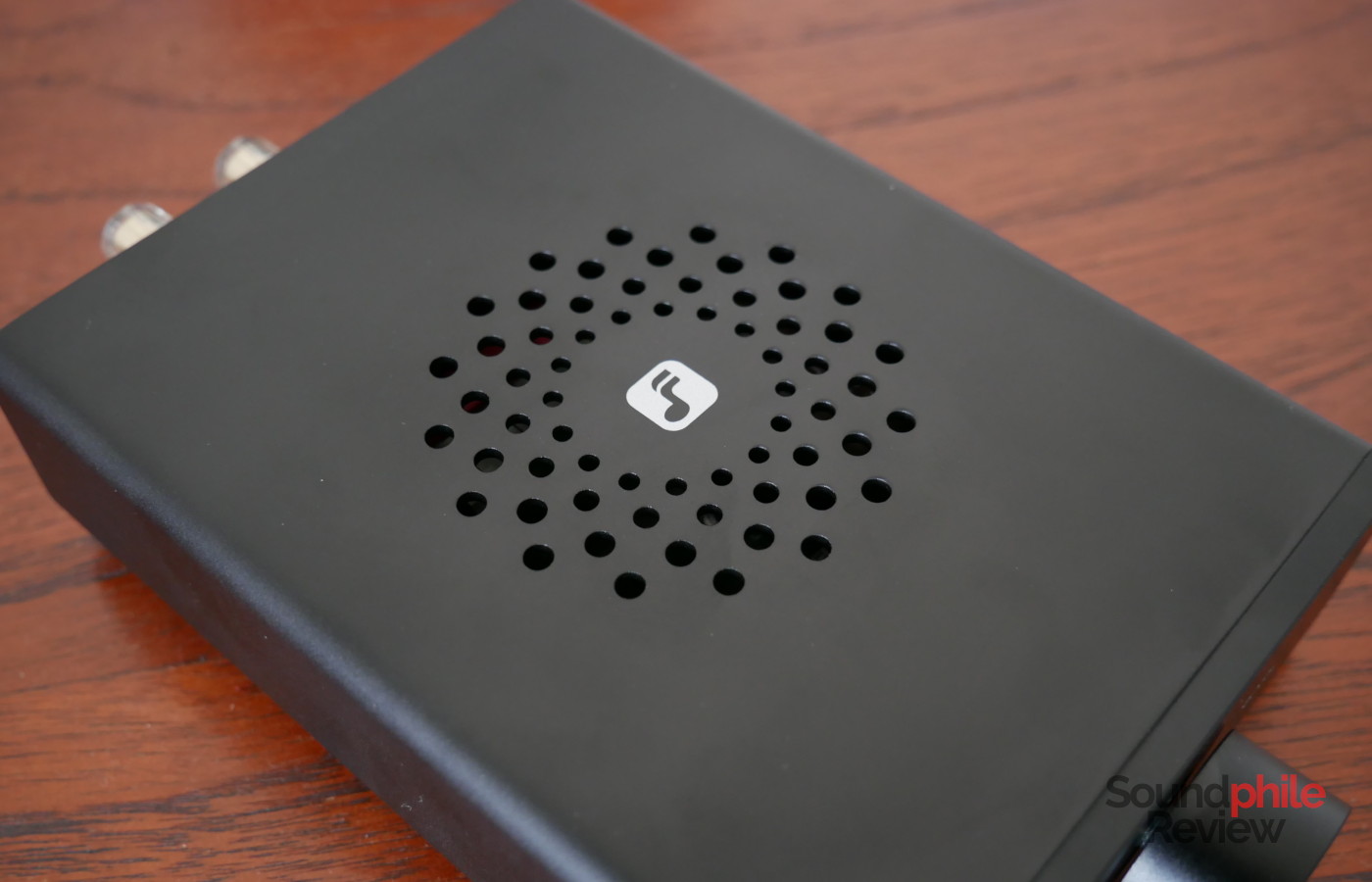 I tested the Fosu Audio V3 using an SMSL DO200 MKII as DAC and a pair of Q Acoustics Concept 20.
Compared to the previous TB10D, the new V3 sounds cleaner and clearer. Even with crowded tracks, like those you can find on Snarky Puppy's Tell Your Friends, the sound stays clean and with great instrument separation. That was my only real gripe with that amplifier, and the V3 delivers a stunning improvement. Layering is done really well across the whole spectrum.
Much like the TB10D, the V3 delivers a neutral sound signature that won't colour your sound, allowing you to hear your music unadulterated – or, if you prefer, to only hear the colour imparted to music by your speakers without adding any of its own.
Transients are quite fast, with drumbeats having great immediacy. Detail is rendered finely throughout the spectrum, and it stands out especially in the treble area, with lots of micro-details emerging from cymbals and hi-hats (e.g. in Snarky Puppy's Skate U).
There is also no noise or hum to speak of. The V3 is just dead silent, even with the Concept 20 which are 4 Ω and are prone to showing hisses in amplifiers.
Final Thoughts
Fosi Audio managed to bring substantial improvement over the previous TB10D with this new V3. It is considerably better in almost every respect, trading the functionality offered by the bass and treble knobs for a more streamlined experience which, however, is significantly better when it comes to sound. The V3 sounds very clean and clear, even with complex tracks at both low and high volume levels, which is quite significant at this price point.
While it is obviously not perfect (but then again, what is?), the Fosi Audio V3 offers great value as it delivers great sound quality at a very affordable price point. This is why I wholeheartedly recommend it. I am actually quite interested in seeing how the company will evolve and what its next products will look like and how they will perform, given the pace at which they're improving!