Fosi Audio's latest flagship speaker amplifier, the Fosi Audio TB10D, is a small device the size of which is quite deceptive, as it packs a lot of punch. This diminutive speaker is quite capable and can output a large amount of power, driving even demanding speakers with great results.
Disclaimer: I received this unit free of charge directly from Fosi Audio. They sell the TB10D for $159. You can buy the amp directly from Fosi Audio and get $15 off using code TB10DP15YTB.

TL;DR: recap
Pros




Cons

+ Super small size

+ Neutral sound signature

+ On-board, hardware equalisation

+ Super affordable

– Status LED is barely visible
Rating: 9/10
Packaging & Accessories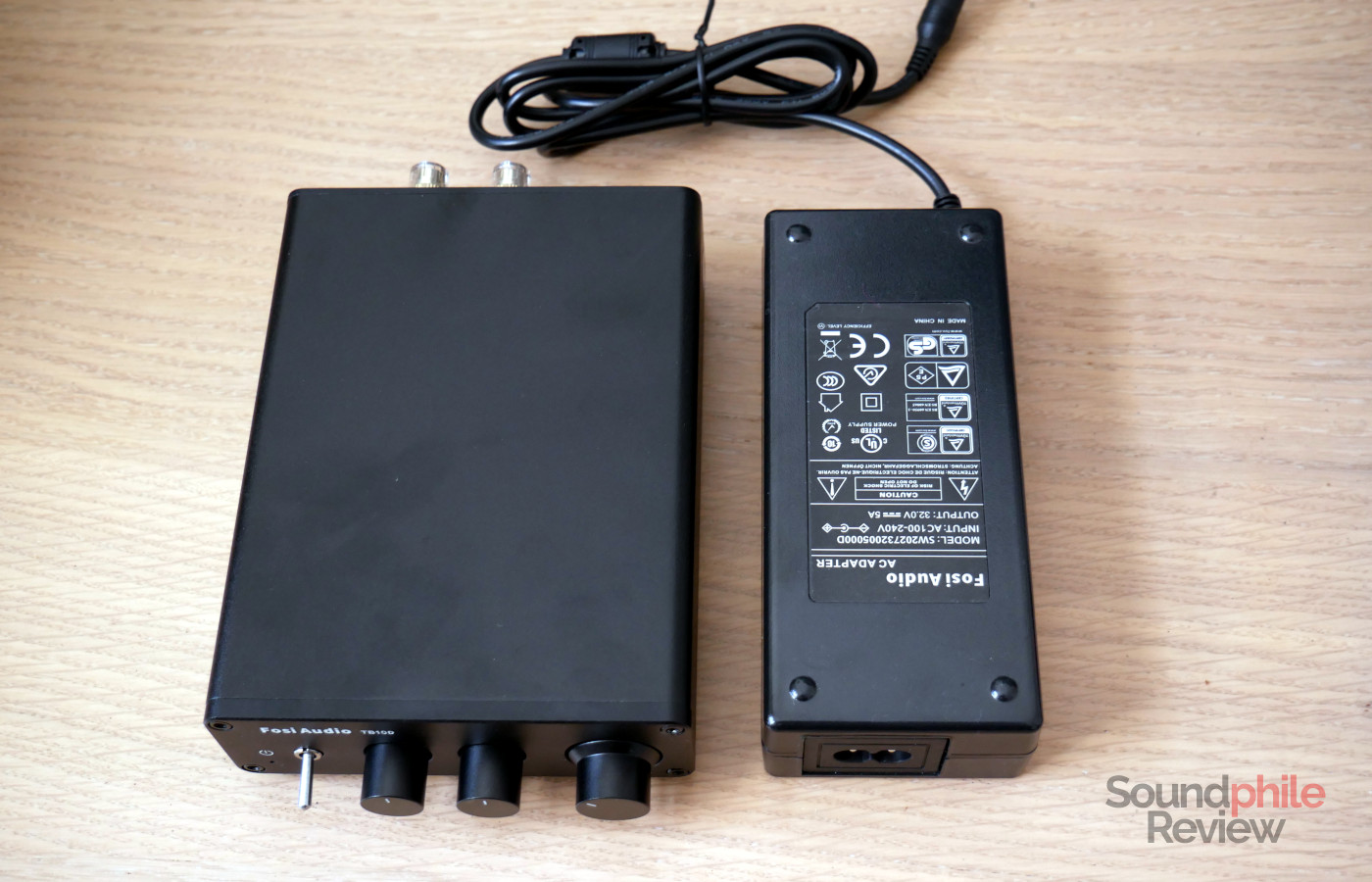 There's not much in the way of accessories here, while the packaging itself is very simple. The only things included in the package are the amplifier itself, the power supply unit and the power cable.
Design & Build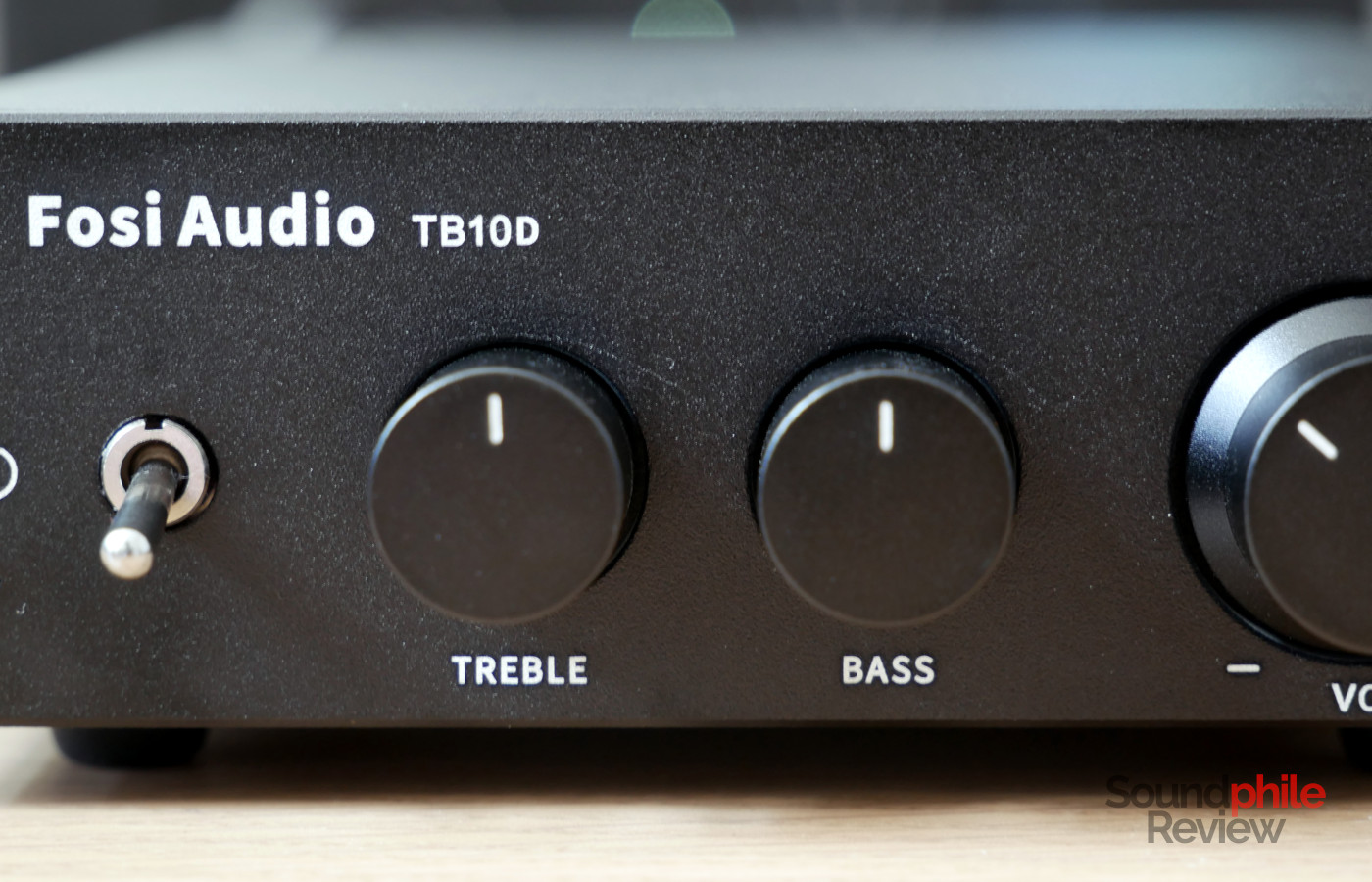 The Fosi Audio TB10D appears relatively anonymous in terms of design: it looks like countless other amplifiers on the market, with a black metal chassis that offers three knobs and a switch on the front. It doesn't stand out in any way, which could be a good thing however, given how it can fit in a wide variety of environments – from desktops to living room setups. The device appears to be well built, with all parts fitting together well.
The front hosts the power switch (which is an old-fashioned switch you actually have to flick up and down), a status LED and three knobs: treble, bass and volume. On the back panel we find RCA inputs, power input and speaker outputs. The LED is the only bit which I would change: it is almost invisible and this has led me to forgetting the amplifier was powered on a lot of times.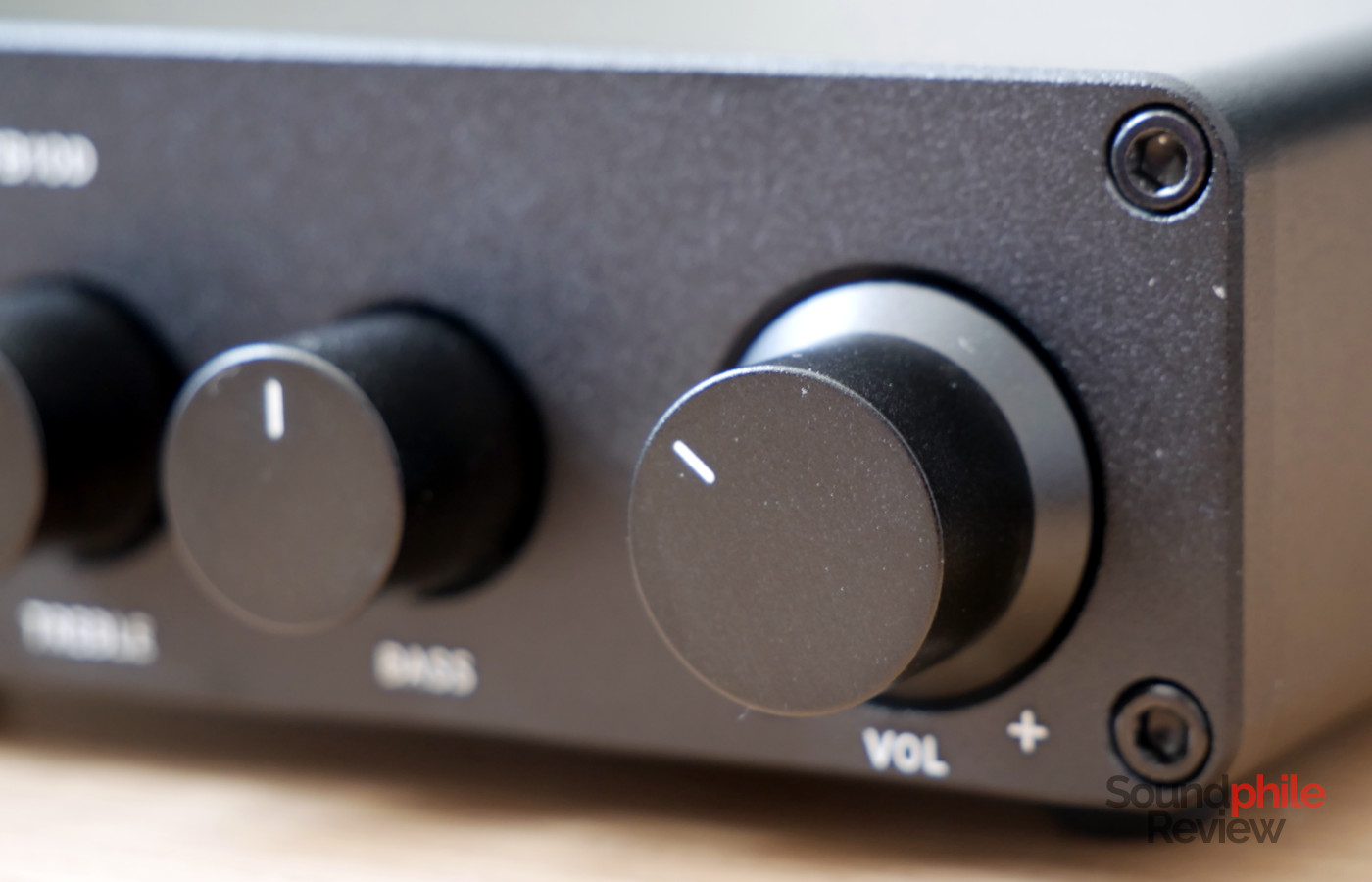 The knobs all have quite a bit of weight to them, so they offer some resistance to turning and this allows for more precise adjustments.
Specs & Features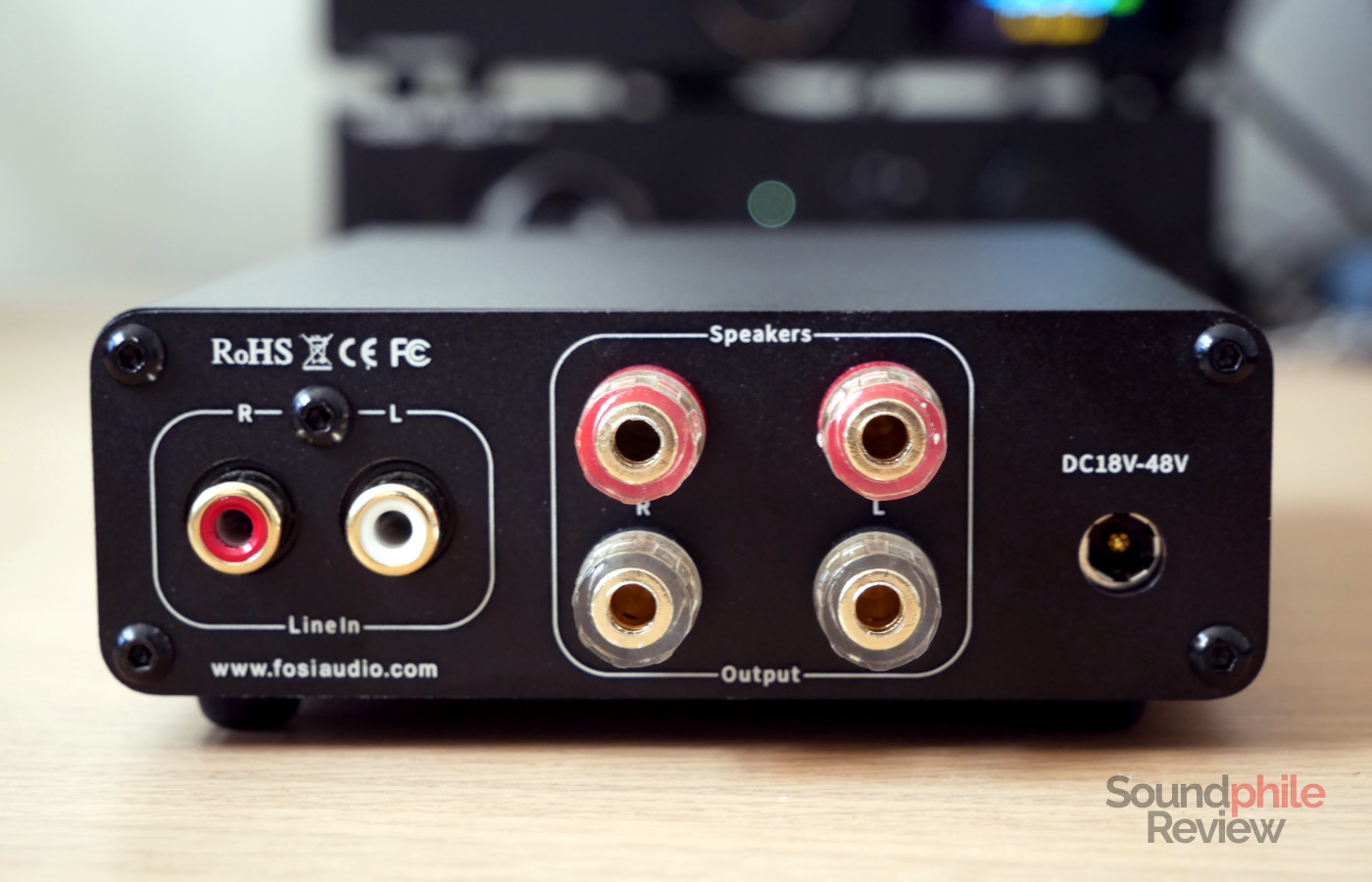 In terms of inputs and outputs, the Fosi Audio TB10D is quite simple: there's the RCA inputs and the speaker outputs. That's it. Considering the price point of the TB10D, this is quite understandable.
| | |
| --- | --- |
| Input | RCA |
| Suitable speaker impedance | 2 – 8 Ω |
| Maximum output power | 300 W per channel (declared) |
| Frequency response | 20 – 20,000 kHz (±1 dB) |
| THD+N (@1 kHz) | < 0.03% |
| SNR | > 90 dB |
| Crosstalk | N/A |
Fosi Audio claims that the amplifier is able to provide up to 600 W of power (300 W per channel), though the company does not specify at what impedance – I suspect it is at 4 Ω. This claim, however, goes in direct contradiction with the maximum amount of power supplied by the PSU: 160 W (32 V, 5 A). Unless they have discovered the Holy Grail of free energy generation, the actual value of the output is probably going to be lower than that – in the ballpark of 150 W, I would say, so around 75 W per channel of sustained output. So where does the 300 W figure come from? The answer (probably) lies in the amplifier chip, a Texas Instruments TPA3255. Its spec sheet says that it can handle up to 315 W per channel; this is however different from the amplifier effectively offering that kind of power.
Sound
I tested the Fosi Audio TB10D by connecting it to an SMSL DO200 MKII on one side and a pair of Q Acoustics Concept 20 on the other.
The Fosi Audio TB10D delivers a nice, rounded sound that doesn't really add anything of its own to your music – which is a very positive thing! – unless you want it to. The peculiarity of the Fosi Audio TB10D is in fact that it offers two knobs to equalise your sound. Their neutral position is 12 o' clock, and you can turn them to modify the sound quite a bit – when taken to the extremes, you can get almost no bass or treble, or a whole load of each. This gives you quite some margin to modify the sound of your speakers to your liking, though the neutral position delivers a perfectly neutral sound.
I am quite pleased with the speed of transients and the detail the TB10D provides, as they are great for an amplifier in this range. I can't hear any distortion, though I do find its performance with complex tracks less convincing than that offered by my SMSL DA-8S as the instrument separation can't keep up with the wide variety of instruments (e.g. in Wardruna's Kvitravn).
Final Thoughts
The Fosi Audio TB10D is a fantastic little amplifier. It is very small, so much so that its power supply unit is almost bigger than the amplifier itself, but it offers a large amount of power that is able to drive most speakers with ease. It has a low level of distortion and a nice, neutral sound. It is also quite flexible in that its signature can be altered using the equalisation knobs, thereby satisfying the needs of those who want to alter their speakers' signature. Considering the price it is sold at, which is $76.99 while I am writing this, the Fosi Audio TB10D delivers exceptional value and is a great amplifier to consider not just for those who are beginning their hi-fi journey, but also for more seasoned listeners who are looking for an affordable way to alter their setup.