A bit of time has passed since the introduction of the HE-R10 range by HiFiMAN, meant as a homage to the Sony R10. Now HiFiMAN has come back with the HE-R9, which aims to offer much of the same experience at a lower price point. There are quite big differences between the R9 and the R10s, though, that go beyond the look and the price.
Disclaimer: this unit was borrowed to me by HiFiMAN directly. They sell the HE-R9 with the Bluemini for $559 and without for $369. Additional info on the official website.

TL;DR: recap
Pros




Cons

+ Very nice finish on the earcups
– Overly dark, muddy signature

– Piercing treble

– Bluemini has noise issues

– Build feels quite cheap
Rating: 4/10
Packaging & Accessories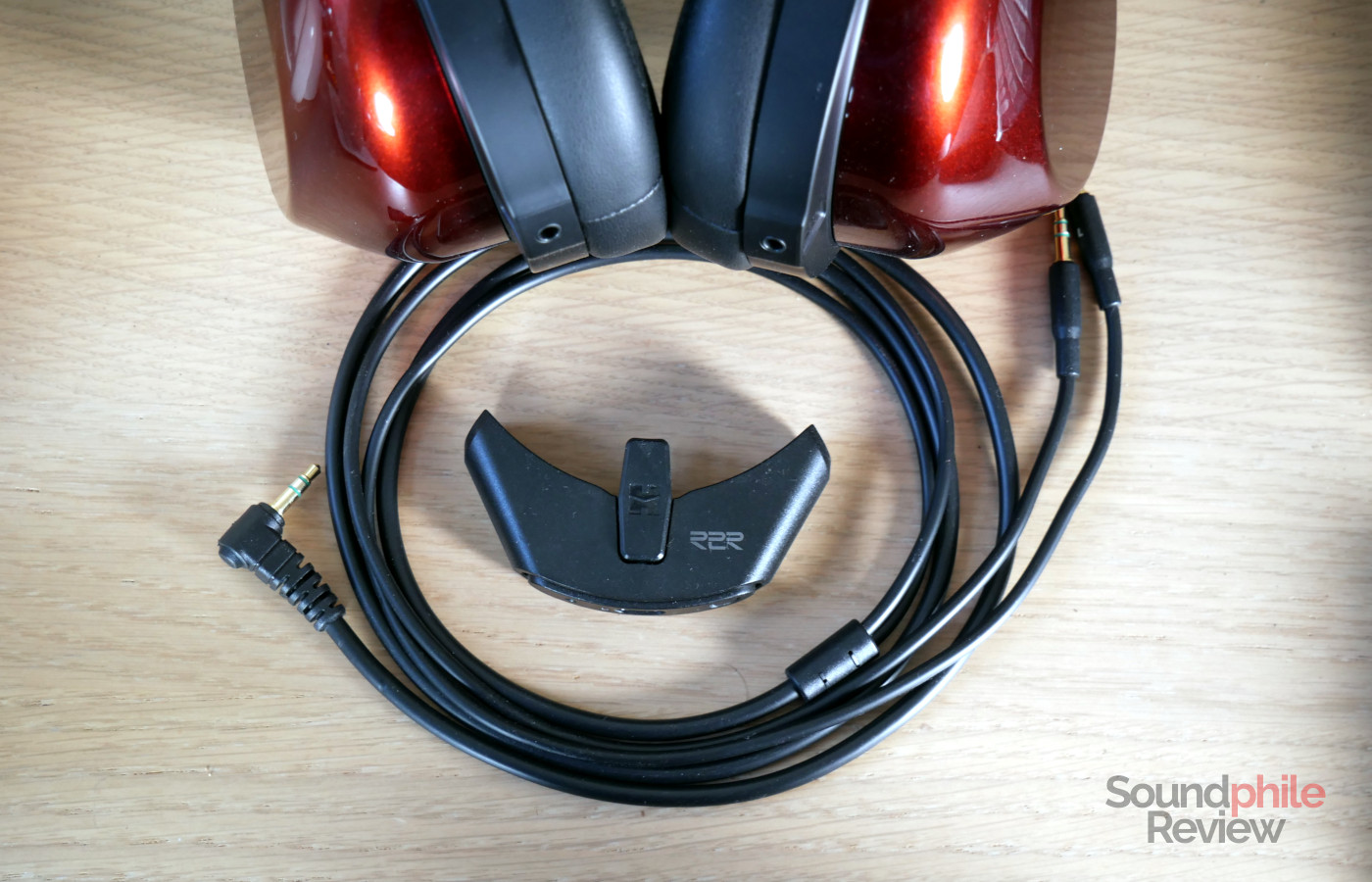 HiFiMAN has got us used to their minimalist packaging by now: the HE-R9 come in a foam-lined cardboard box which holds the headphones themselves, the cable and a 3.5 mm to 6.3 mm adapter, plus a warranty card.
Design & Comfort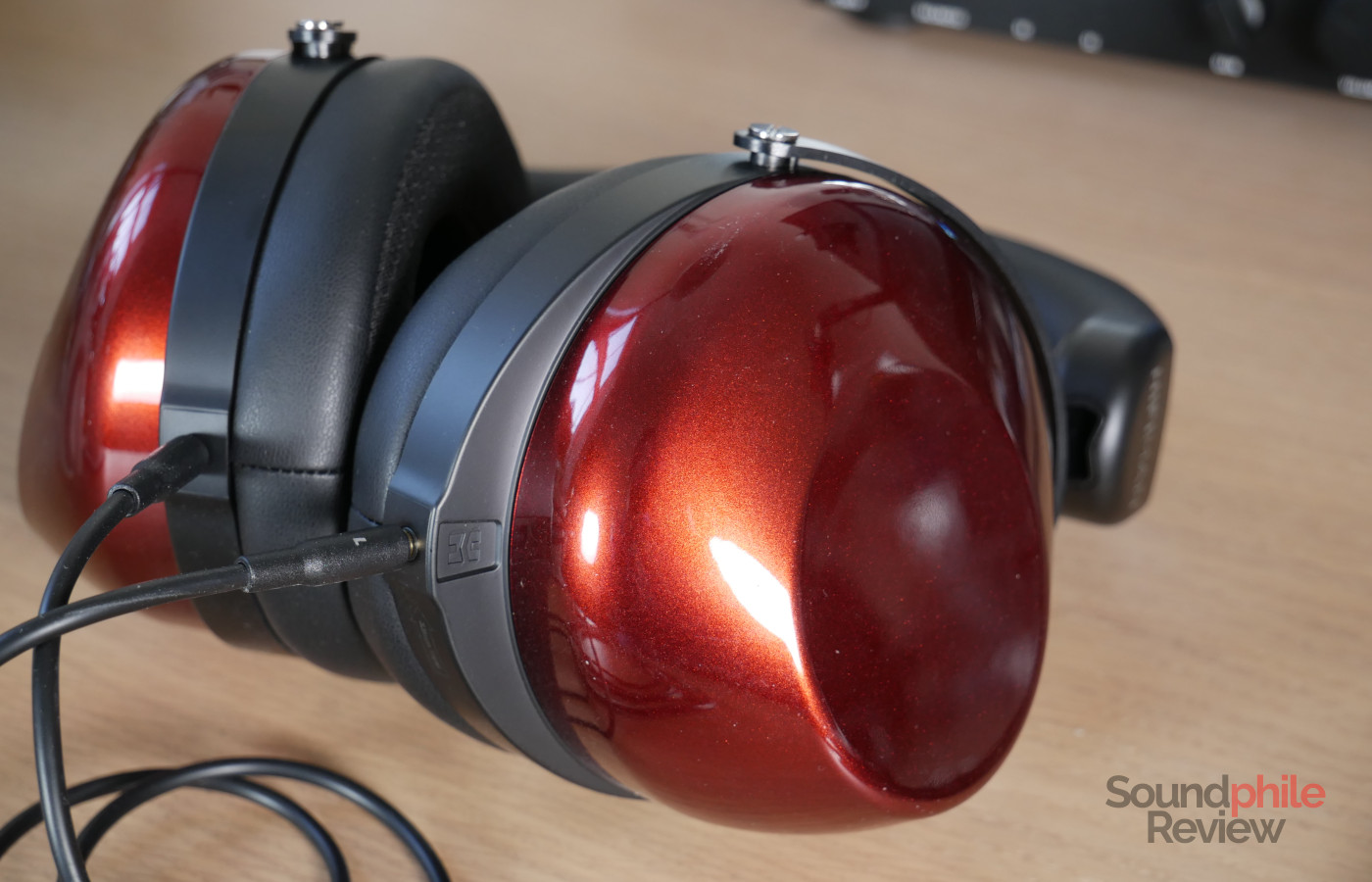 The design of the HiFiMAN HE-R9 is identical to that of the HE-R10D, except for a crucial detail: the earcups are made of plastic and are coloured with a glossy, almost metallic red finish. That's quite a classic look in many ways and reminds me of products from my childhood in the '90s – good memories! The overall look is quite elegant, also thanks to the all-black colouring of everything else.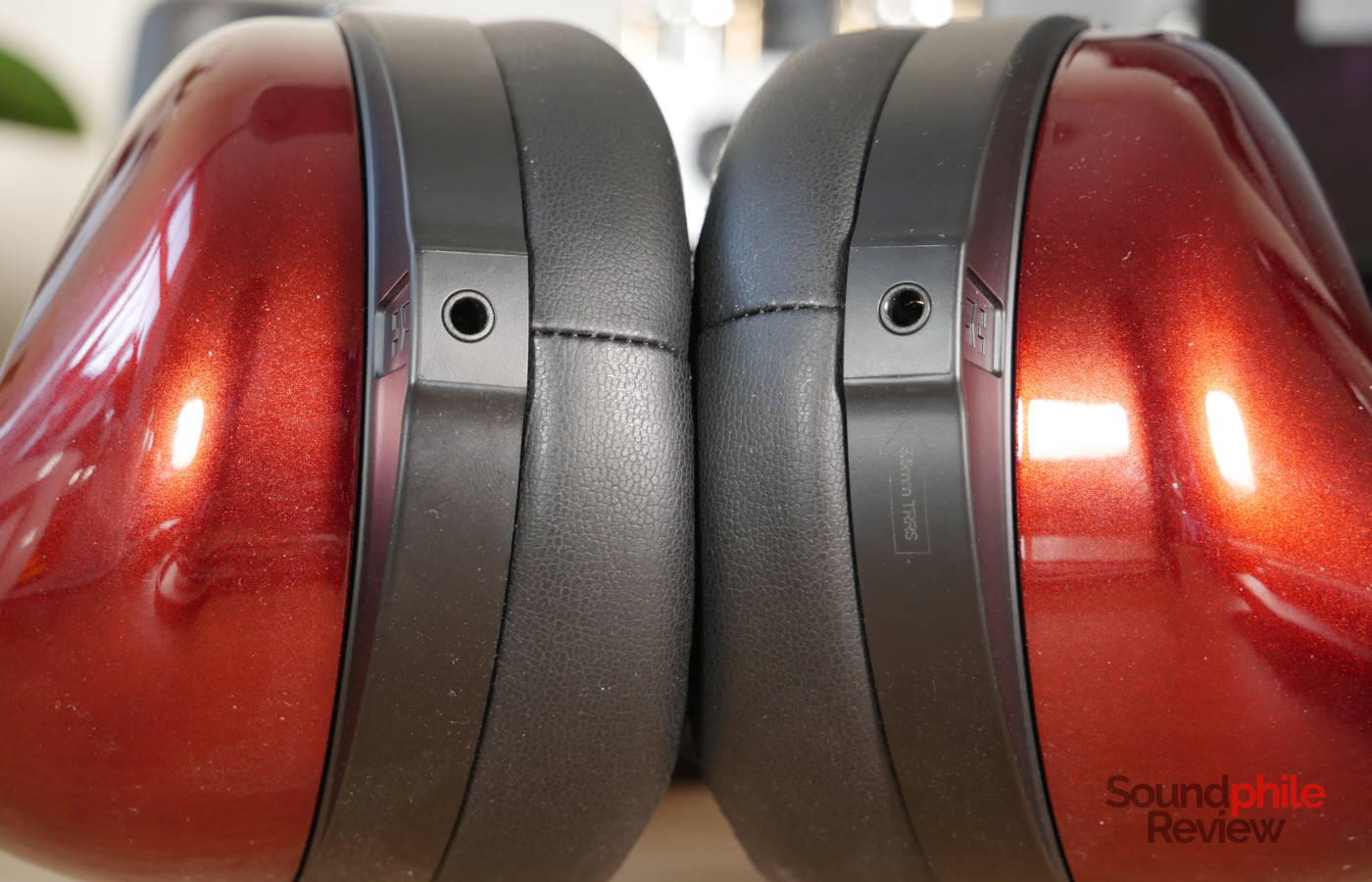 Build quality appears decent, but the plastic looks and feels poorly. It's not great by any standards and it actually feels thin and cheap. The headband's design, for which I've had nothing but criticism from day one, doesn't help either in this regard. To be fair, though, there's no creaking nor any other sign that the headphones are not built well.
I find lateral force to be too weak, so the headphones tend not to sit completely flush to my head. A bit more clamping force would have a good effect on sound as well, as it would boost bass. My wearing of glasses also doesn't help and usually requires a bit more clamping force in general to compensate for the sticks. The other issue this causes is that all the weight is held by the top of the head, upon which lies the headband: as it is quite narrow, the effect is that the headphones quickly become uncomfortable.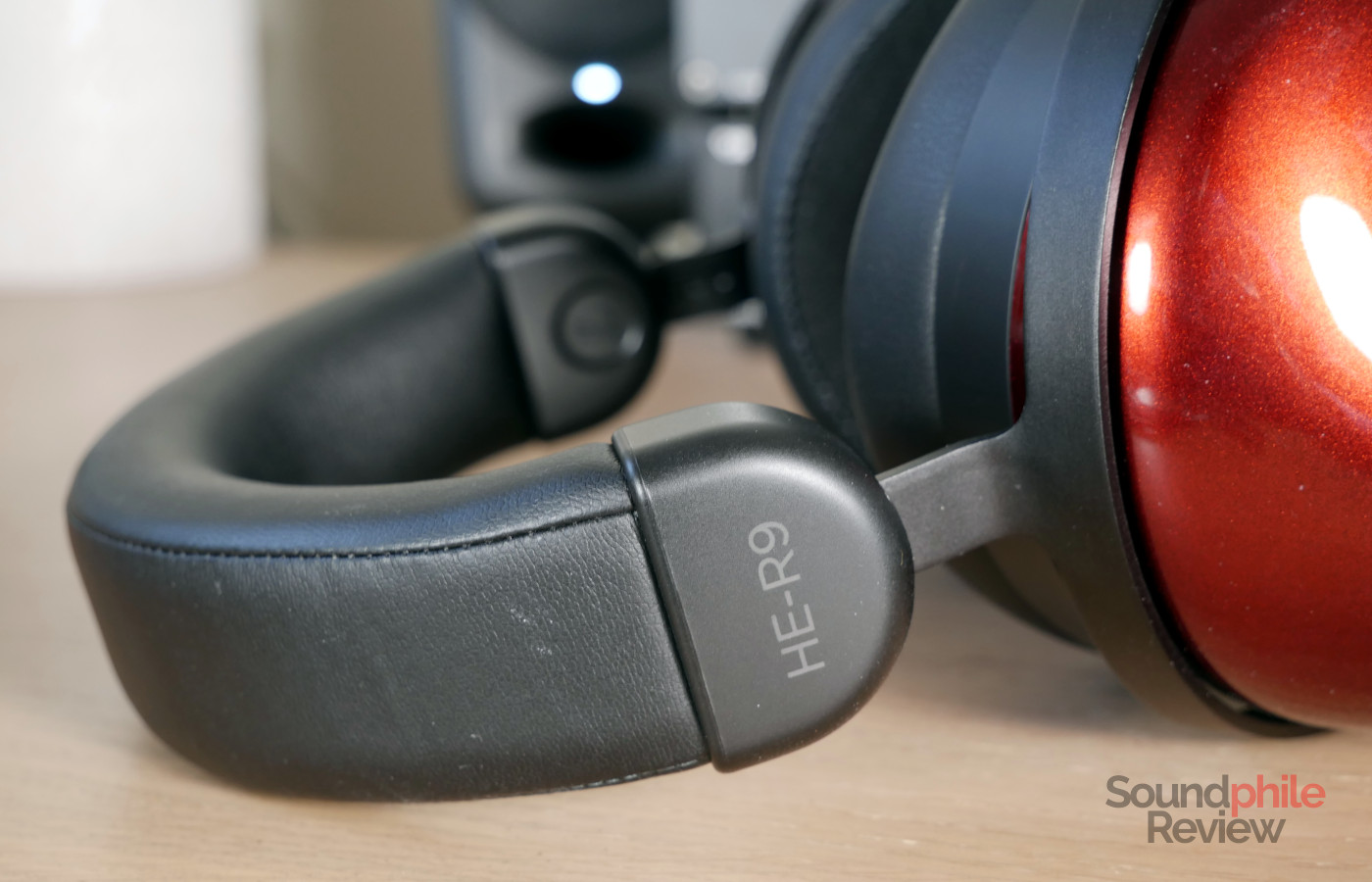 Passive isolation is basically non-existent, despite the headphones being closed-back. I can hear my keyboard while I type this despite listening to Moonsorrow – not quite a quiet, calm kind of music!
The cable is the usual one we've seen on recent HiFiMAN releases: one covered with a simple plastic sheathe, with a 90-degree plug (a 3.5 mm jack) on the amplifier end and two 3.5 mm jacks on the headphones end. It's not exactly premium neither in feeling nor in looks, nor in build, but it's quite soft and it does its job well. You can replace it with a cable which has a TRRS connection on the headphones side.
HiFiMAN HE-R9 Bluetooth connection
The HE-R9 come with an optional Bluemini R2R: it is a device we've already seen with the Deva Pro and which works quite well as a Bluetooth bridge to your devices, although it is quite limited in functionality. The problem is that it seems HiFiMAN only tested it with its low-sensitivity planar headphones, so they didn't notice that it has a huge noise issue. There's constant hiss, pops and crackles when the unit is plugged in to the HE-R9. Those same noises are gone the moment I plug it into my Deva Pro. This is really an issue with the Bluemini rather than with the HE-R9, but it makes for a combination which just doesn't work.
Sound & Specs
I tested the HiFiMAN HE-R9 using an SMSL DO200 MKII feeding a Drop THX AAA 789.
| | |
| --- | --- |
| Frequency response | 15 – 35,000 Hz |
| Impedance | 32 Ω |
| Sensitivity | 100 dB |
| Bluetooth version | 5.0 |
| Codecs | SBC, AAC, aptX, aptX HD, LDAC |
I find the tuning of the HiFiMAN HE-R9 to be, frankly speaking, poor. The problem is that it privileges bass and treble too much, leading to a hollow, boxy type of sound that just doesn't sound right. It's especially bass that becomes prevalent and dominating, covering the mids and making the sound as a whole dark and muddy. A track which already has lots of bass, but also a rich cymbal section, is Triptykon's Tree of Suffocating Souls: it's an avant-garde metal piece that shows quite well how bass takes over everything else, while the cymbals are quite fatiguing despite being barely audible in the mix. It exposes the weakness of the HE-R9 quite well: bloated, excessive bass compounded by absent treble which, however, has multiple peaks that make it fatiguing. In all of this, midrange is left behind and is barely audible: take Emperor's Curse You All Men!, where guitars and keyboards should be at the forefront and are, instead, behind the bass section, sometimes being barely audible (like around the 1:10 mark, where there's a guitar playing that is basically inaudible despite usually being front and centre). In other words, it's a mess which is not easy to fix.
On the positive side, transients are decently fast and drums sound quite good. But that's about it: soundstage is quite narrow and has little depth, imaging is poor and fails to deliver accurate placement (and it's surely hampered by the stage being what it is), while instrument separation is basically non-existent.
Final Thoughts
I really liked the HE-R10D: they were great closed-back headphones. The HiFiMAN HE-R9 are definitely not in the same league. In my opinion their sound signature is simply wrong: it makes it really hard to hear fundamental, central parts of music – as in the aforementioned song by Emperor – so it's beyond a matter of taste, and more of an issue of fidelity. From this poor tuning descends everything else, including poor technicalities, which makes the HE-R9 impossible to recommend. I hope HiFiMAN comes out with a new, improved version, because a cheaper HE-R10D would be absolutely a killer. Too bad it's not the HE-R9.