Around ten years ago, smartphone manufacturer seemed to have one tenet: small is beautiful. They appeared to be competing to manufacture the smallest possible devices. It is interesting to see that the trend is now actually opposite. The Hidizs AP80 PRO-X seems to refer to that era, with a size that's just small enough to fit perfectly in the palm of one's hand. Despite the diminutive size, though, the AP80 PRO-X has rich functionality and quite a bit of power to drive most headphones.
Disclaimer: Hidizs provided a free unit for the purpose of this review. There is additional information on their website. The AP80 PRO-X retails for $199.

TL;DR: recap
Pros




Cons

+ Very good build quality

+ Incredibly small and portable

+ Easy and intuitive operating system

+ Lots of options

+ Bidirectional Bluetooth, including LDAC

– Low power output

– Relatively short battery life

– Imprecise volume wheel
Rating: 8/10
Packaging & Accessories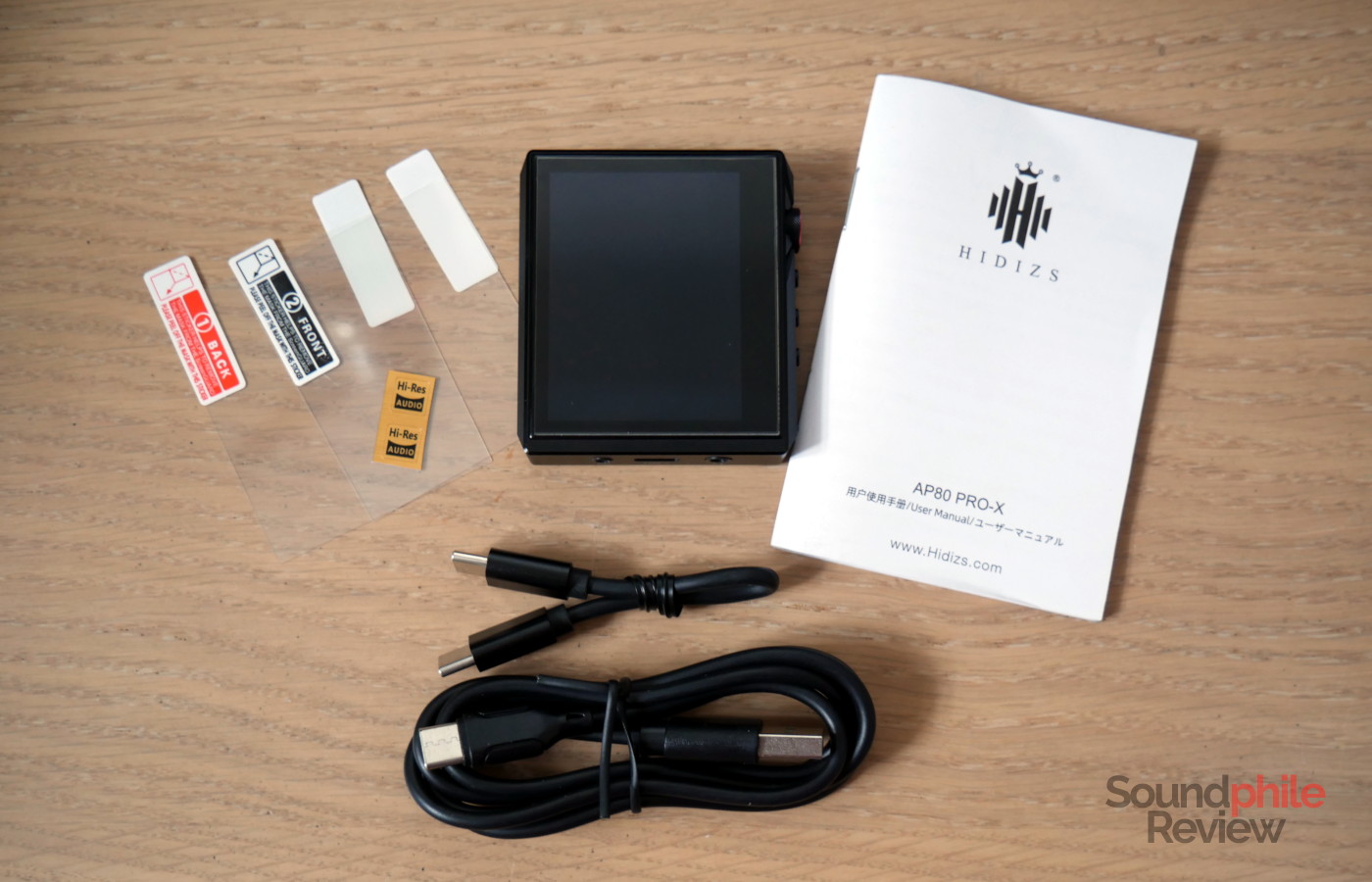 There's not much in terms of packaging and accessories, though there are a couple of things worth noting. The AP80 PRO-X comes with a USB-C to USB-A cable, a very short USB-C to USB-C cable, as well as a manual and a tempered glass screen protector. I should be noted, however, that it also comes with factory-applied tempered glass protectors, both on the screen and the back.
Design & Build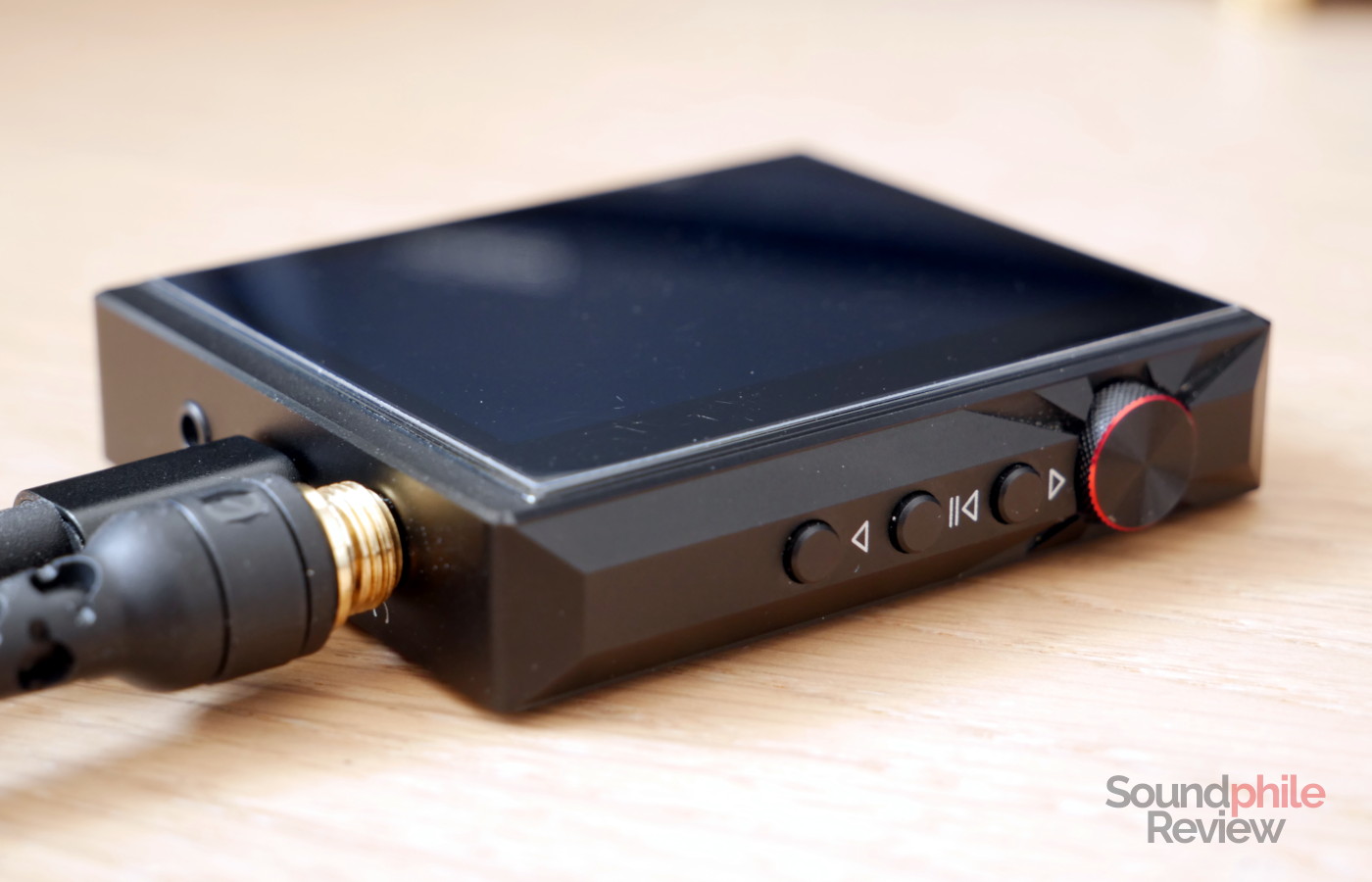 The Hidizs AP80 PRO-X is almost square, with an asymmetric design: the right hand side hosts all the controls, including a volume wheel which is protected by protrusion from the main body which create small "ramparts" around it. Below it are three buttons (previous track, play/pause, next track), while on the left hand side we only find the microSD slot. The bottom is home to the USB-C connector, as well as a 3.5 mm unbalanced and a 2.5 mm balanced output jack connectors. Overall the design feels decidedly modern: the two sides are tapered to help with grip, but they feature clear-cut angles which make the AP80 PRO-X look almost futuristic.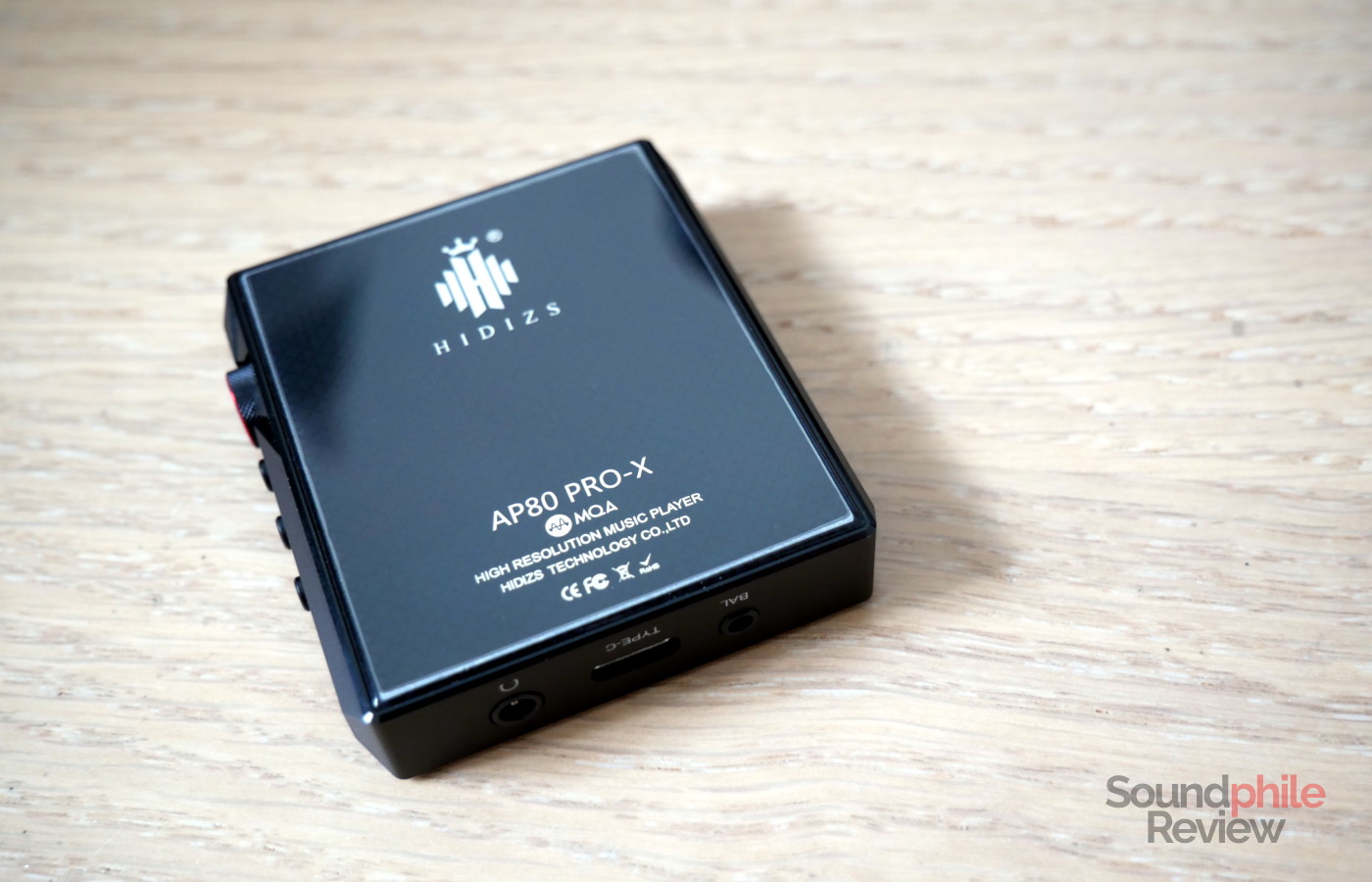 The screen is small, at just 2.45 inches, but it is big enough to be easily legible and to show enough information for the system to be easy to use. It is a 480 x 360 Samsung panel that offers good brightness, enough to still be perfectly viewable in the full Sun of the Scottish summer.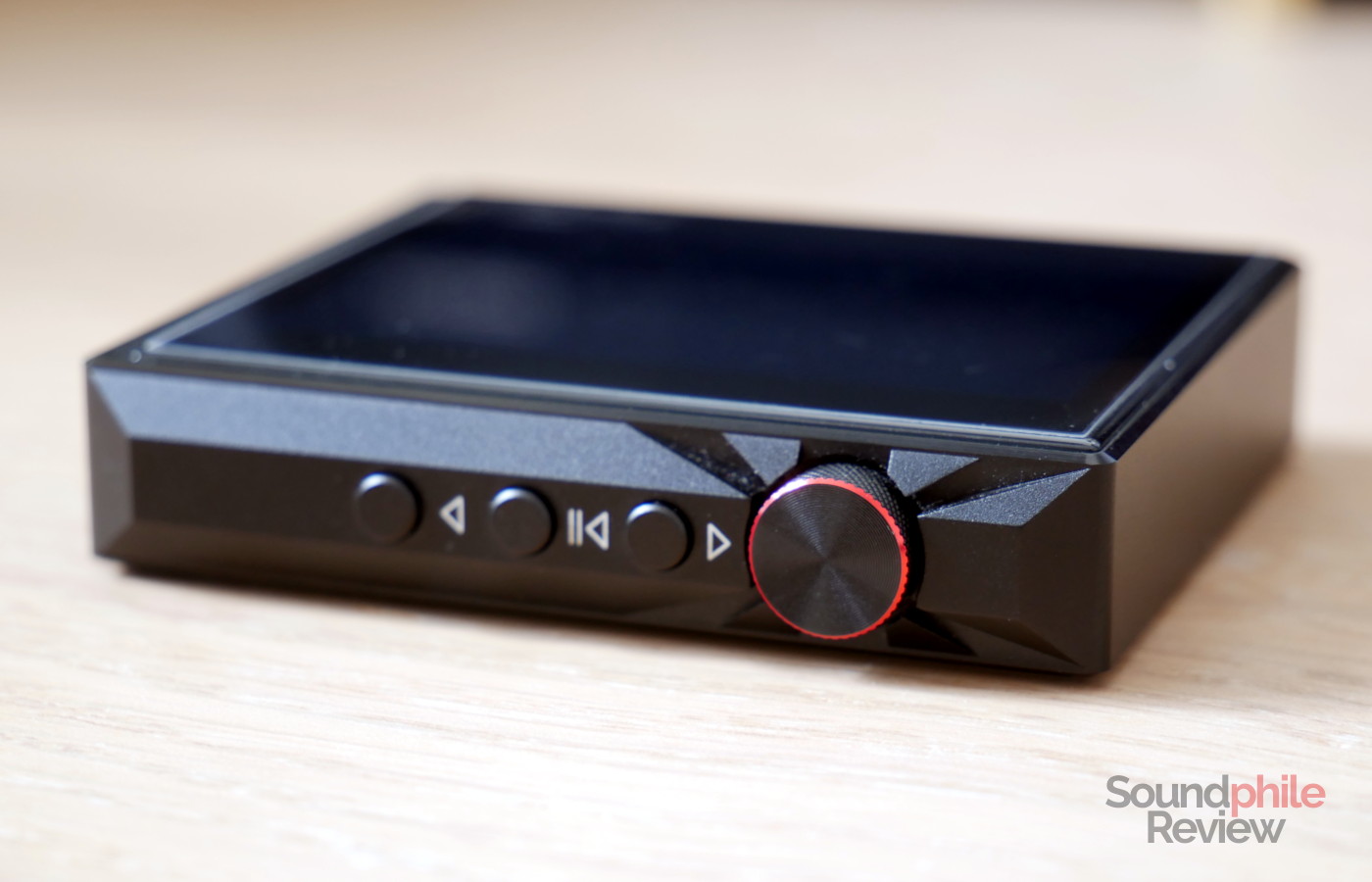 The volume wheel isn't super-precise and despite offering tactile feedback with individual steps, it often adjusts volume multiple (software) steps at a time. This makes it quite difficult to get the exact volume you want.
Specifications
DAC chip
2x ESS ES9219C
Amp chip
N/A
Suitable headphones impedance
8 – 200 Ω
Output impedance
N/A
Maximum output power
Single-ended:

Balanced:

THD+N (@1 kHz)
0.0015%
SNR
119 dB (single-ended)
120 dB (balanced)
Operating System
HiBy OS 3.0
Supported formats
PCM up to 32 bit / 384 kHz
DSD up to DSD256
MQA
The Hidizs AP80 PRO-X is built around a dual ESS Sabre ES9219C DAC, which also performs the amplification. This dual-DAC setup means that the balanced output offered by the DAP is truly balanced. The power output isn't going to impress anyone, as it is comparable to that of mobile DACs you use in conjunction with smartphones and other devices: at 70 mW @ 32 Ω for the unbalanced output and 190 mW @ 32 Ω for the balanced output, there's enough power for low-impedance headphones but not much for high-impedance (or low-sensitivity) ones.
The microSD card slot accepts cards with a capacity up to 512 GB; I tested it with one such card with no issues. The player offers bidirectional Bluetooth 4.2, which means it can transmit data over Bluetooth, but it can also receive it and act as a sort of Bluetooth amplifier. It supports SBC, AAC, aptX and LDAC; at least from my Linux computers, though, aptX seems to not be available when transmitting to the device. I find the Bluetooth range to be quite good when both transmitting and receiving, though the device is quite sensitive to interference: if you keep it in your trousers' pocket and also keep your hand there, the sound is going to start stuttering.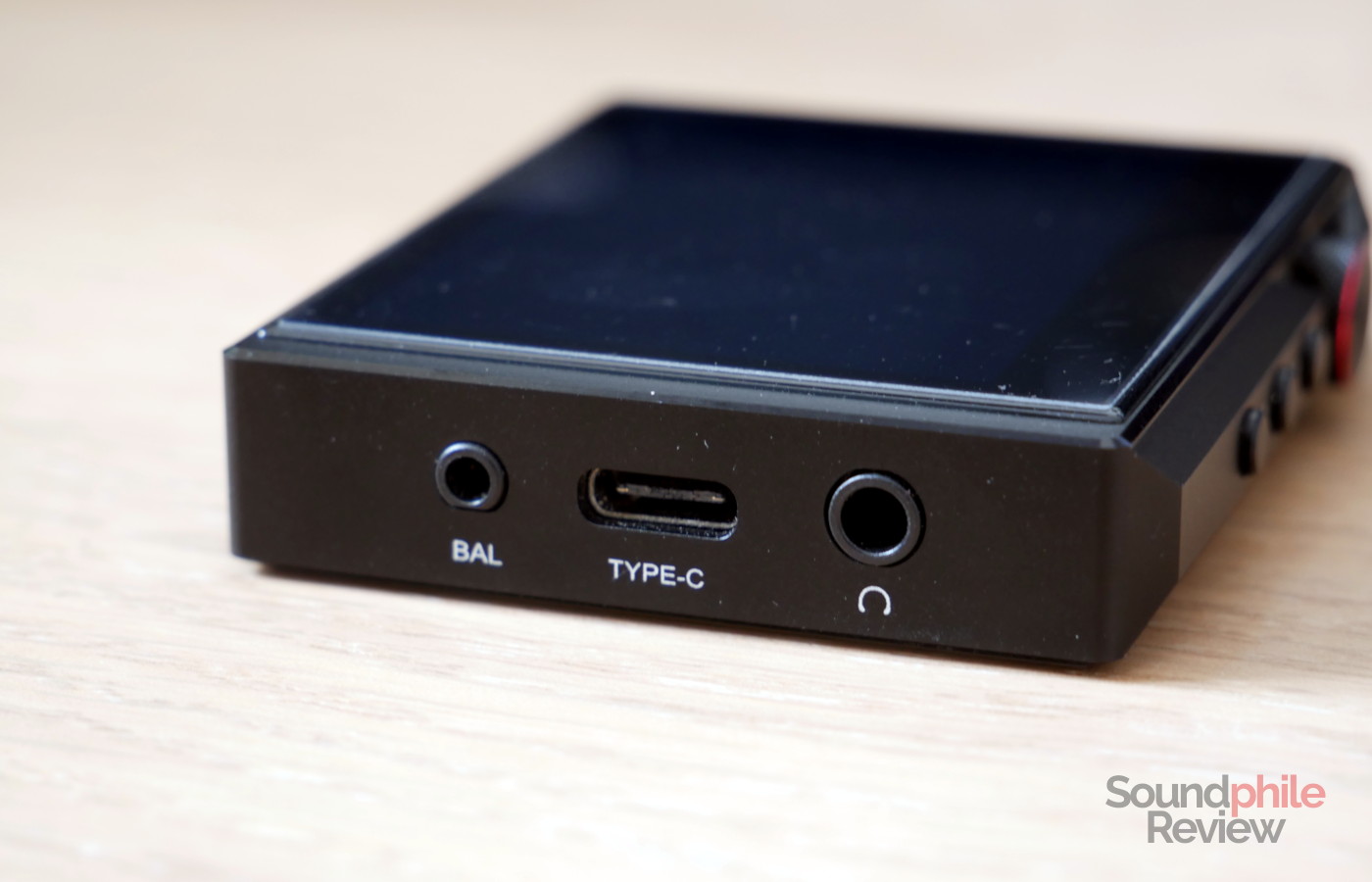 When connected to a computer as a DAC, the AP80 PRO-X supports most major operating systems: officially, Windows XP and newer, macOS 10.7 and newer, and iPad OS. Not officially, this list also includes Linux and Android.
Battery Life
Hidizs says that the AP80 PRO-X should be able to give you around 8 hours (and up to 11 hours) of playback using the unbalanced output; I can attest that this figure is actually correct. It doesn't change much if you use Bluetooth, either. While it isn't a ground-breaking figure, it is reasonable enough considering the size of the device itself.
Software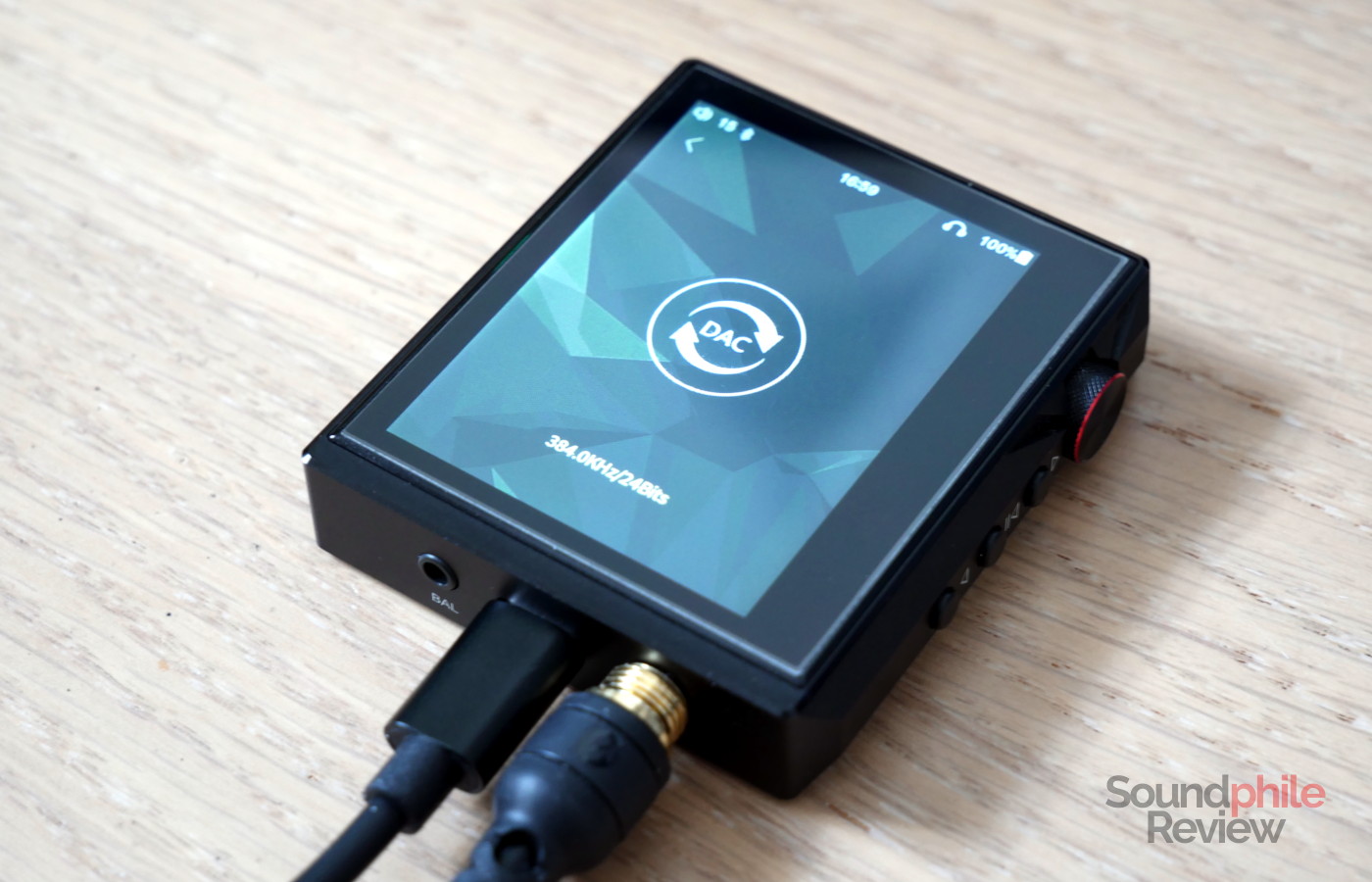 The firmware used by Hidizs for the AP80 PRO-X was developed by HiBy specifically for this model, as Hidizs told me via email. You can clearly see that HiBy is behind this as the layout and functionality of the applications and system UI will be very familiar if you have ever used the HiBy Music application for either Android or iOS.
The UI isn't blazing fast, but it is responsive enough to be pleasant and easy to use. Navigation is quite intuitive, though there are a few quirks like having to select "exit" from the music player to go back to the home screen, even though the player actually keeps on working. The home screen has a few icons which can't be reorganised or changed: player, step counter, Bluetooth, ebook reader, system settings and "about".
The player application looks and works exactly like the HiBy Music one you can download on your smartphone, so there's not much new or peculiar to it. It offers options to enable (or disable) ReplayGain, gapless playback, equalisation, shuffle/repeat/play through folders, volume limiter, crossfade, gain level (low or high), filters and channel balance. The system settings include language, brightness, screen timeout, UI theme, font size, USB mode (audio, storage or dock), button and volume wheel lock when screen is off, sleep timer, support for in-line remotes, standby (the device doesn't turn off, but goes into standby mode), an idle timer (after which the device turns off or goes into standby) as well as lock screen (you can turn it off or set it to display the album cover or a picture).
As already mentioned, on top of offering audio playback, the software also supports counting steps and an e-book reader function. I personally don't see much point in either; the e-book reader feature, in particular, appears to be less useful than it could have been on a larger device: I find reading long texts on such a small screen quite difficult. They are certainly nice-to-haves, but the phone we all have in our pockets can probably perform these things better.
I have had no issues using the AP80 PRO-X as a DAC when connecting it to my computer.
Sound
I have tested the Hidizs AP80 PRO-X using various headphones and earphones: among them, the RØDE NTH-100, the HiFiMAN Arya, the Sennheiser HD 6XX.
Purely in terms of sound, the Hidizs AP80 PRO-X sounds perfectly neutral, with no addition of its own to the sound of your headphones. Detail is very good, and transient speed is quite fast as well, leading to a rich sound.
The only thing to be aware of when driving headphones with the AP80 PRO-X is that its limited power output will indeed influence the sound of high-impedance headphones, as it may not have enough power to drive them properly. Still, in most cases it should provide you with a clean listening experience at moderate volume levels. To give you a practical reference, the HD 6XX (whose impedance swings between 300 Ω and 500 Ω) are driven to a level which I find plenty loud even on low gain.
Final Thoughts
I found the Hidizs AP80 PRO-X to be a really enticing device, mostly thanks to its minuscule size. It is supremely portable and it fits even in women's trousers – which is quite a feat, given the tiny pockets those are fitted with. Despite this diminutive appearance, the AP80 PRO-X offers lots of features (some of which I deem not especially useful, like the step counter and the ebook reader, but you may disagree with me here) which put it in the same league as more prestigious, as well as expensive, competitors.
There are a couple of issues that hold the player back, the main one being the imprecise volume wheel. If Hidizs can fix this, the AP80 PRO-X is surely worth checking out, especially if you are looking for a small yet capable DAP.