I've heard good things about earphones by EarFun, so when they asked me if I wanted to try their newest model I readily accepted. As it happens, though, my perspective as an audiophile appears to limit my enjoyment – as I had already noted a few years ago when I attended a concert – and ultimately makes me think that the EarFun Free Pro 2, despite having potential, are not quite the earphones of my dreams.
Disclaimer: I received this sample directly from EarFun. They sell the Free Pro 2 for $80. With the discount code EFFPROTW you get 25% off, bringing the price to $60.

TL;DR: recap
Pros




Cons

+ Small and comfortable

+ Very small and light case

– Excessive bass

– Sharp treble

– Short battery life

– ANC is not as effective as competitors
Rating: 5/10
Packaging & Accessories
The EarFun Free Pro 2 come with the usual manual as well as a set of eartips in four different sizes, three sizes of silicone stabilisers as well as a cleaner stick that resembles a small cotton bud.
Design & Comfort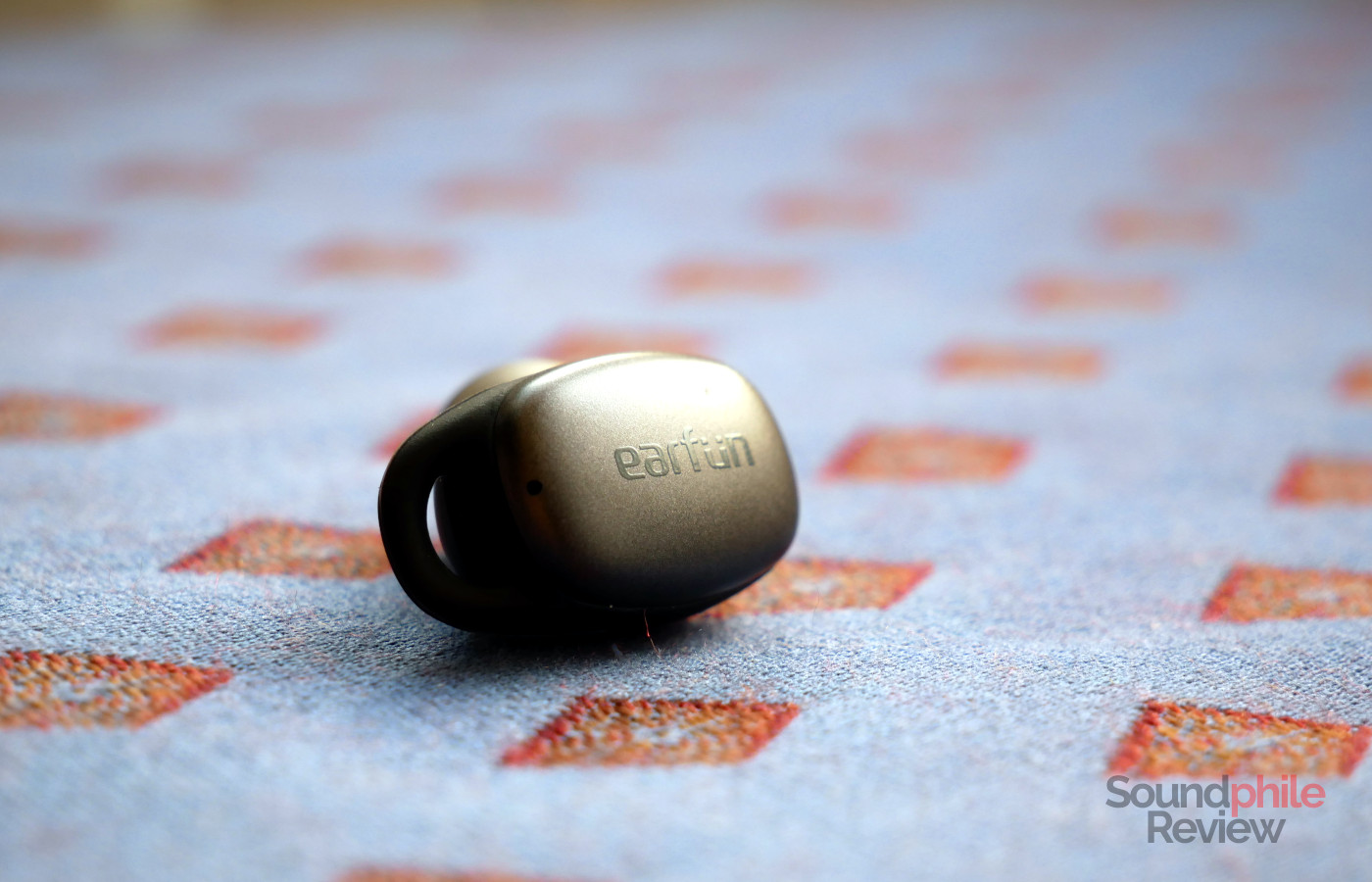 The EarFun Free Pro 2 have a somewhat standard design, with a rounded rectangle shape that allows them to fit comfortably inside most people's ears. They're quite small, so that helps a lot in that regard. The faceplates have a dark silvery colour, while the rest is painted in black. The nozzle is slightly angled in order to snug better in the ears.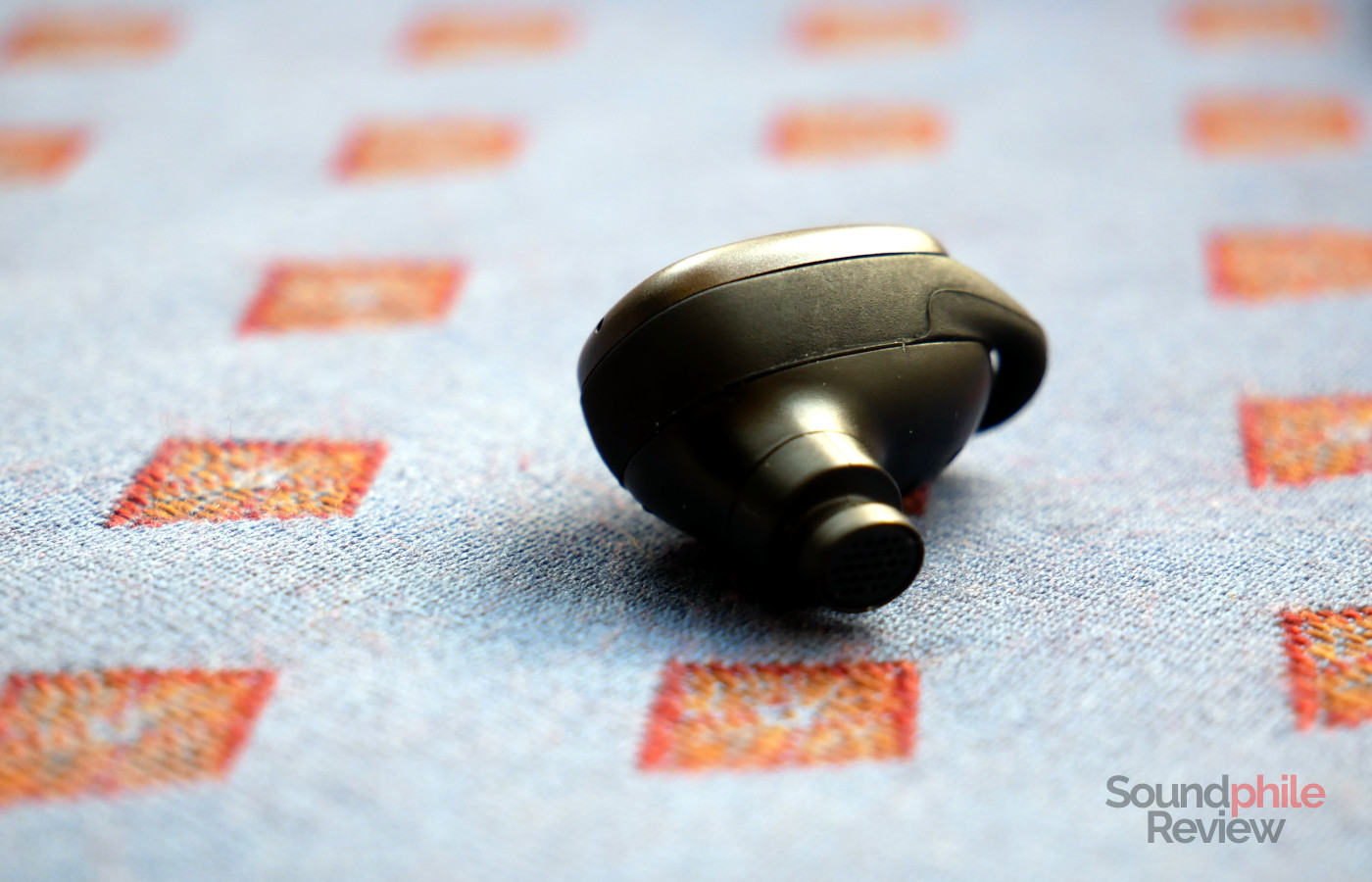 Build quality is entirely average and looks fine for the price, with the plastic parts fitting quite well together. The Free Pro 2 have a replaceable silicone stabiliser ring around them that helps them fit more securely in your ears.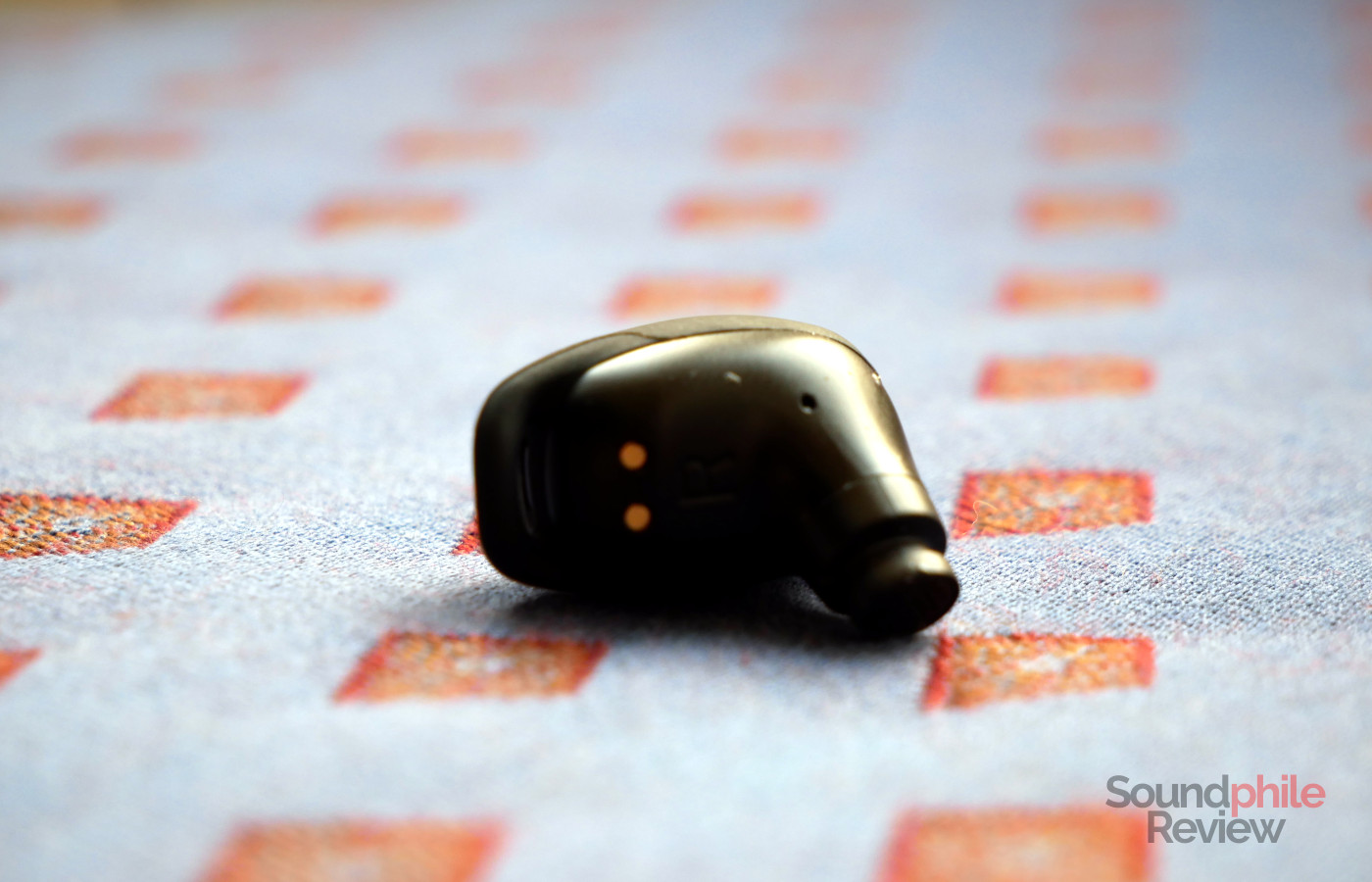 Comfort is fairly good, thanks to the small size and weight; one thing I noticed, though, is that they tend to come out a bit while I wear them. It's not enough for them to fall off, but it's enough to feel the difference when I push them back in.
Passive isolation is not great and, in fact, it is barely there: I can clearly hear the noise coming from my keyboard as I type, and louder noises are basically not filtered at all.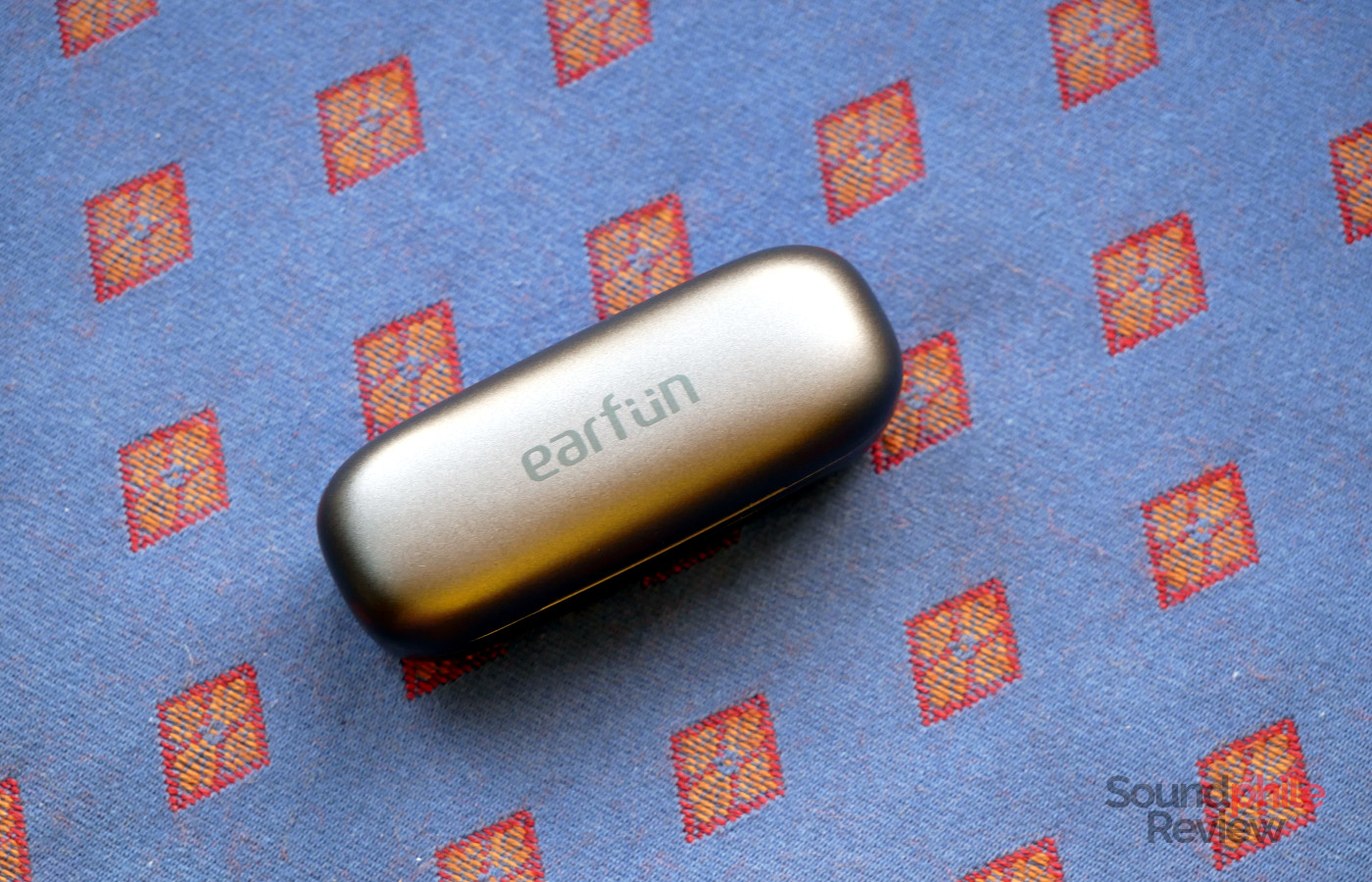 I love how small and light the case is. It is in fact one of the smallest cases I've seen so far, being barely larger than the two earphones placed side to side. It is also quite light, at just 30 g. It is entirely made of plastic, though the paint finish is such that it really looks like metal. There is a status LED on the front as well as a USB-C port on the rear.
Extra Features & Battery Life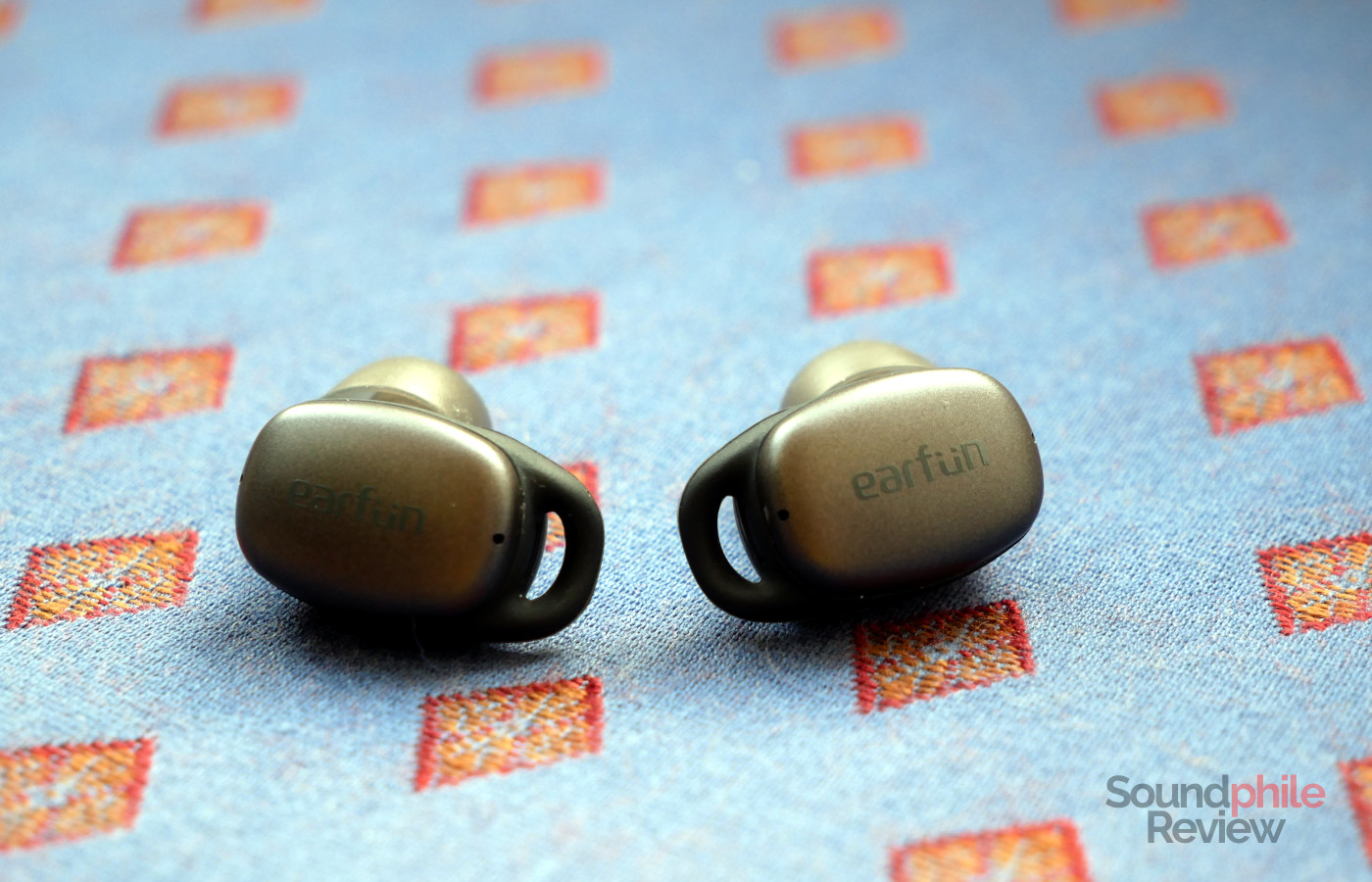 The EarFun Free Pro 2 offer compatibility with the Bluetooth 5.2 standard as well as with the SBC and AAC codecs. Range and stability are average, so that I can move around the room, but there is stuttering as soon as I move between rooms.
The controls are simple and easy to use: one tap on the left hand side lowers volume and one on the right hand side raises it; two taps on either plays or pauses music (as well as answering or ending a call); three taps on the right hand side skips to the next track and on the left hand side activates the game mode (which reduces latency); a tap-and-hold activates the voice assistant on the right hand side and switches between ANC, ambient mode and normal mode on the left hand side. Unfortunately the controls are also extremely sensitive, so simply putting the earphones on can trigger unwanted commands, which is not ideal.
ANC is effective at removing noises that aren't too loud, as it removes them almost completely; it is most effective with low frequencies, though it has some effectiveness also with lower mids (e.g. human voices). The thing is, loud noises aren't really blocked by ANC, so travelling on Glasgow's subway I can still hear much of the train's noise and I have to raise the volume of music significantly in order to hear it. Part of the issue is also the tuning, as the most important area (midrange) is severely recessed and therefore difficult to hear.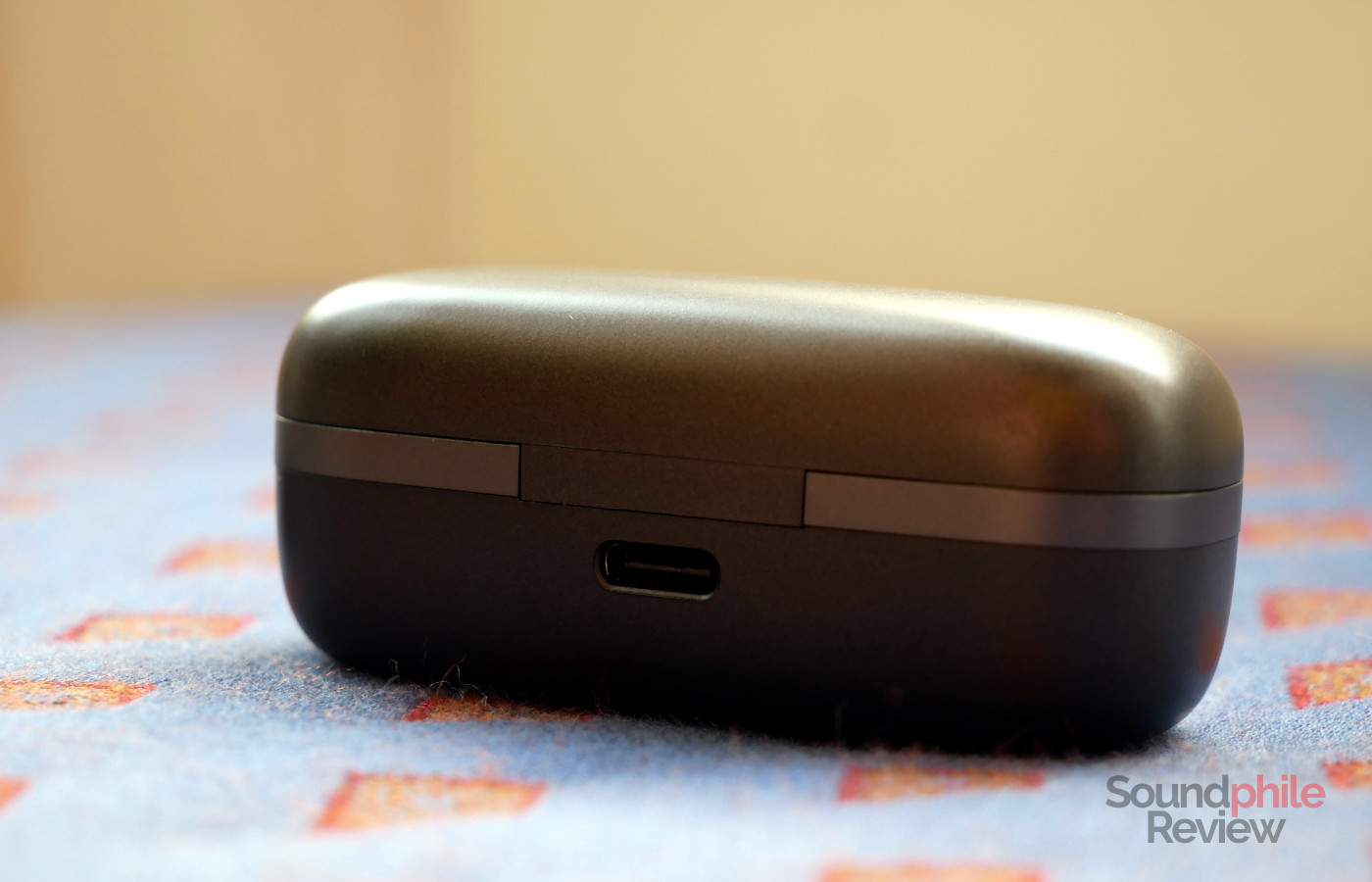 Battery life is actually quite poor as it is just 3 and a half hours when using ANC – a lot less than the current average for this price range, which is around 6 hours. Luckily the case provides around five additional charges, though the charging process can be quite slow. Another issue is that the earphones are constantly powered on as long as they are charging, which is really not ideal as it wastes a lot of charge.
Sound & Specs
I mostly tested the EarFun Free Pro 2 with my computers as well as my Shanling M2X.
| | |
| --- | --- |
| Frequency response | 20 – 40,000 Hz |
| Impedance | 32 Ω |
| Sensitivity | 110 dB |
| Bluetooth version | 5.2 |
| Codecs | SBC, AAC |
I can always hear a background hiss that is significant enough to be audible, unless I listen to very loud music (e.g. black metal). It is not very high-pitched, so it is fatiguing up to a point.
The soundstage is not quite large and it never beats the impression that the music is actually produced inside your ears (which it actually is, but good earphones should overcome this). Imaging is poor and you only get the left-centre-right placements. Instrument separation is very poor, mainly due to the tuning.
The signature is heavily V-shaped, so much so that midrange is barely there. Bass is completely preponderant and relatively deep, it often is too emphasised and becomes bloated, overpowering and slow. It wouldn't be too bad taken on its own: yes, it is definitely far from neutrality, but it does offer a sufficient level of detail. There's still the fact that it is entirely predominant and it is tonally far from ideal, with too much of an emphasis on sub-bass, facts which takes away most of the good qualities you can find here. Speed is not quite great, either, but the positive thing is that the lows are quite physical.
Midrange is so recessed it's barely there. Take any track that has even a hint of bass in it, and midrange disappears. Massive Attack's Angel has enough bass to make the voices so distant they're basically not there. Immortal's All Shall Fall, which is not really a dark track and instead has lots of guitars, is suffocated by the bass lines. There's a huge tonal issue at play here and midrange is the victim. On top of the general unbalance issues, there's also a problem regarding midrange's internal balance: it is heavily skewed towards the upper region, so that every instrument has excessive emphasis on the higher tones, leading the sound to be shrill and overly bright. Detail is difficult to judge, due to how much midrange is recessed.
Treble is quite inconsistent, with a few peaks in the lower region and large dips in between them, followed then by multiple sharp peaks and deep dips in the middle and upper region. Treble is quite problematic, as its peaks make it sound harsh and fatiguing, despite not being sufficient to stand out as a whole and appear front and centre. It's a weird situation where treble is really not the main ingredient, yet it is absolutely audible. It is sharp, harsh and not quite enjoyable, with a low level of detail to top it off.
Final Thoughts
The problem with the EarFun Free Pro 2 is that their tuning is a complete mess. Bass is just way too preponderant and it ends up dominating over everything else, while treble has multiple spikes that make it fatiguing. Tonality is simply not there. The only use I see of earphones like these is with some specific tracks of electronics music, because anything else will sound dull, dark and clogged. I've read other reviews saying more or less the same things I do, but adding that they are not deal breakers. To me they are, as I think that this tuning does not portray music correctly. If you really want a bass cannon you are in for a treat, but otherwise there are much better options out there in the same price range – the SoundLiberty P10 Pro, the 1More ColorBuds 2, or even the Nothing ear (1); there are also multiple others that do not offer the same set of features, but sound better. That's why I don't recommend the EarFun Free Pro 2.