The new 1More ColorBuds 2 are… actually identical to the old ColorBuds. But that's just the appearance: if you go beyond that, you can find quite a few differences that set these earphones apart from their predecessors. The main takeaway here is this: 1More changed what needed to be changed and left the rest alone as it already worked quite well. That's the right approach, if you ask me!
Disclaimer: I received a free unit from Tom at 1More Europe – thanks to him! The earphones are available on 1More's website for $79.99.
TL;DR: recap
Pros




Cons

+ Very comfortable

+ Great connection quality

+ Small and portable case

+ Almost-neutral tuning

– Controls are too simple

– Low overall battery life

– Low passive isolation
Rating: 7.5/10
Packaging & Accessories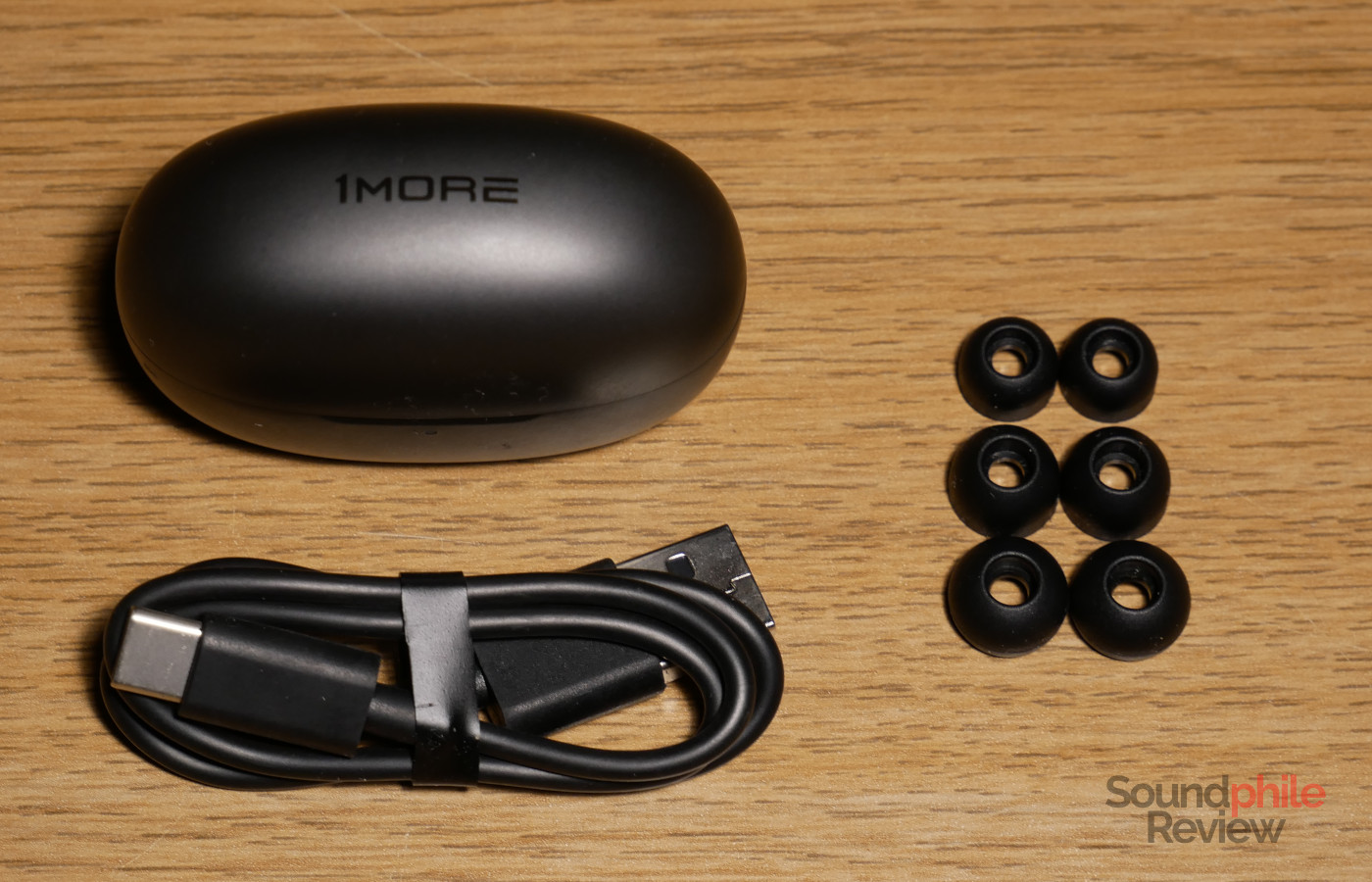 Nothing new here: the packaging is the same as the other 1More products and so is the set of accessories: a USB to USB-C cable and a set of eartips in three sizes.
Design & Comfort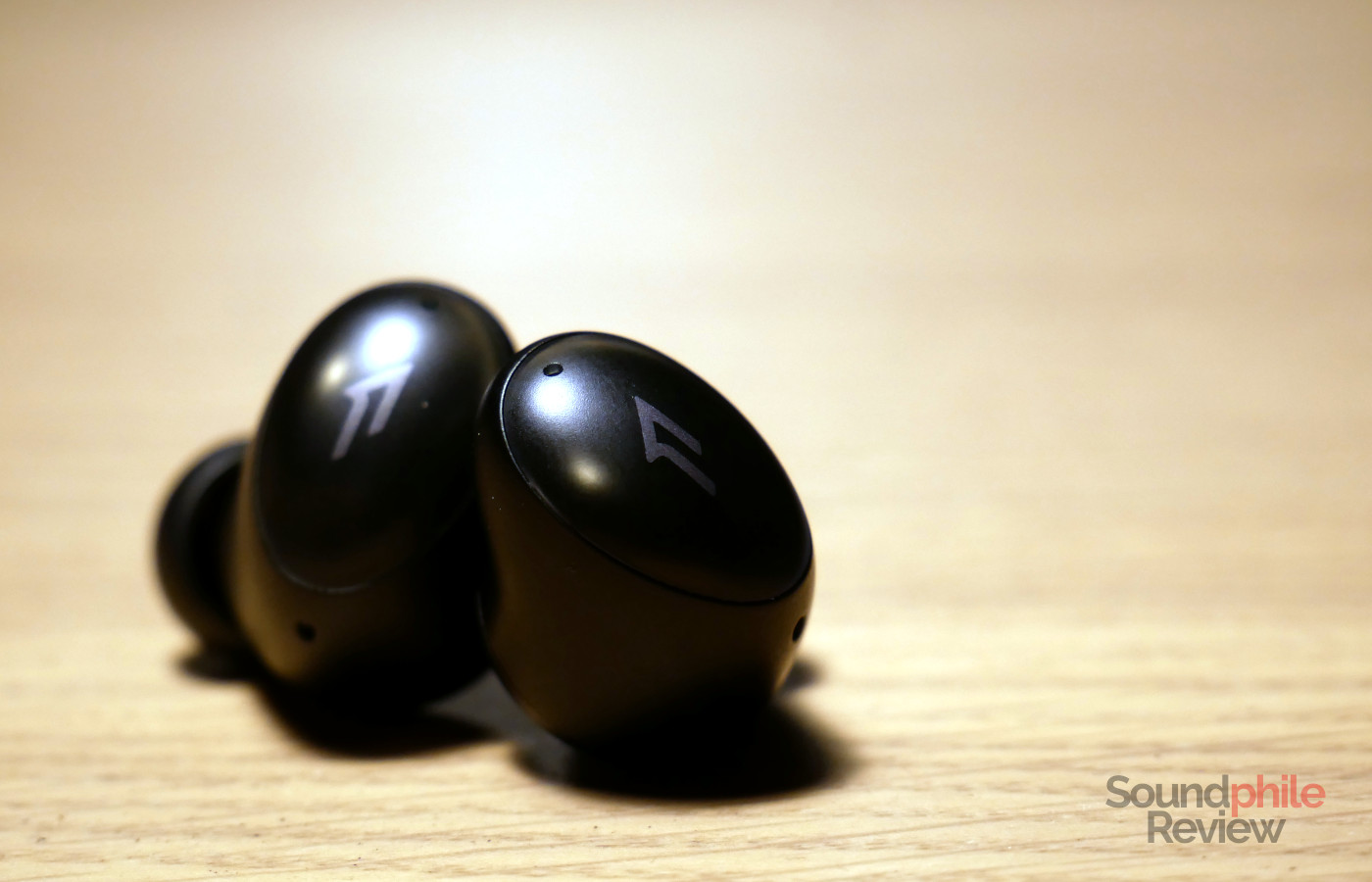 There's not much new in terms of design, actually: the ColorBuds 2 are identical to the ColorBuds. The only difference in my specific case is that the unit I received is black instead of bright pink (there are also two other colours: white and gold). Contrary to the previous model, though, the faceplate is the same colour as the rest and doesn't have a metallic finish. The main takeaway here is that the design is great as the earpieces are small and shaped to fit in your ears by adapting to their shape, instead of vice-versa.
On the faceplate there is a status LED, while on the inside there is a proximity sensor that allows the earphones to automatically pause and resume music as you take the earphones off and put them back on. 1More builds its earphones really well and it shows in this case as well, as assembly is flawless.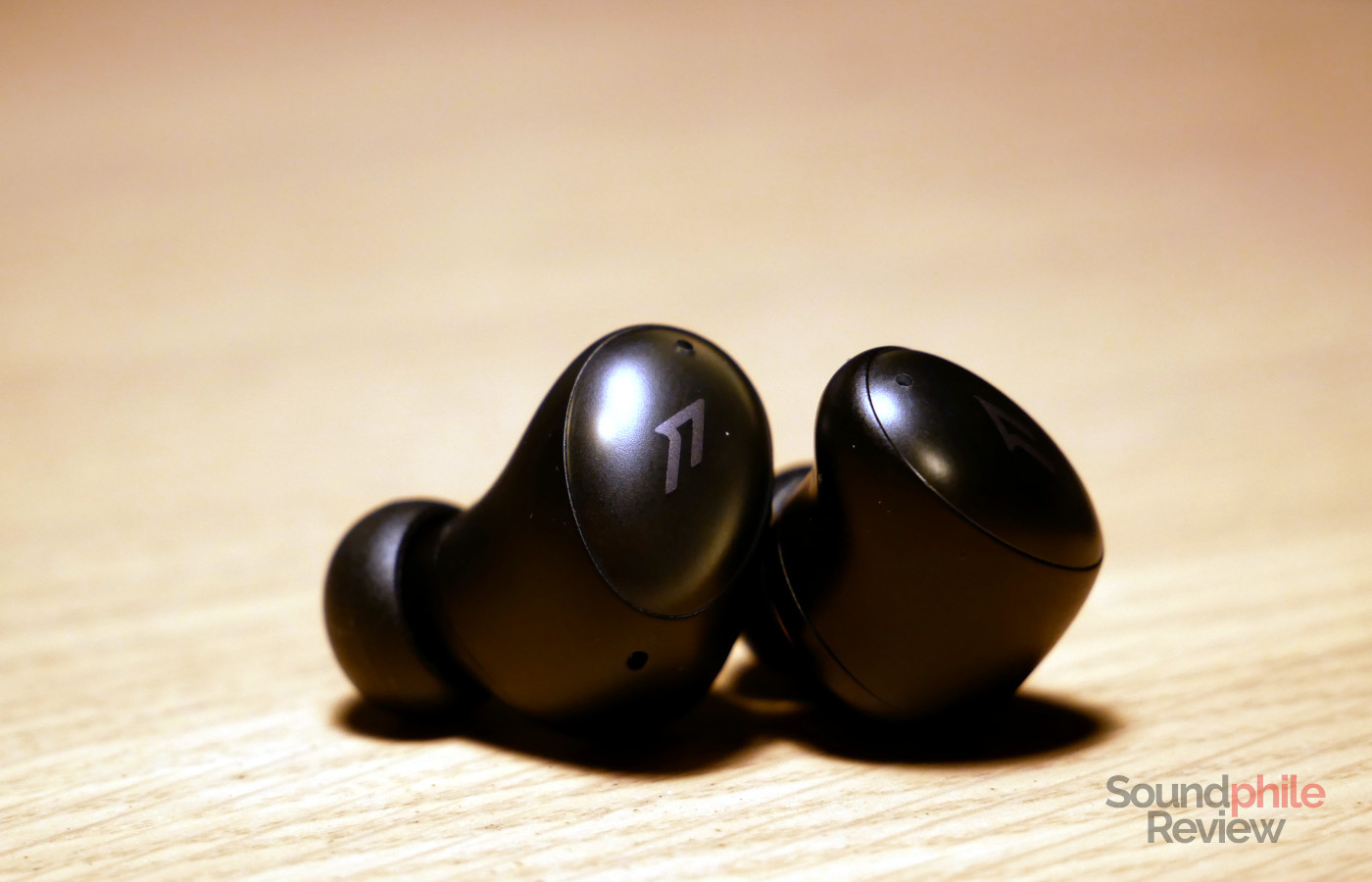 Due to the small size, light weight and contoured shape of the earpieces, I think most people will find the ColorBuds 2 comfortable, even those with smaller ears. Comfort is probably even more subjective than audio though, so it's always hard to tell.
Isolation is fine, but it won't shield you from the loudest noises out there. In fact, the problem with the ColorBuds 2 is that they have overall low passive isolation, so the ANC removes the lows and leaves you just with mids and highs, which can become a bit fatiguing.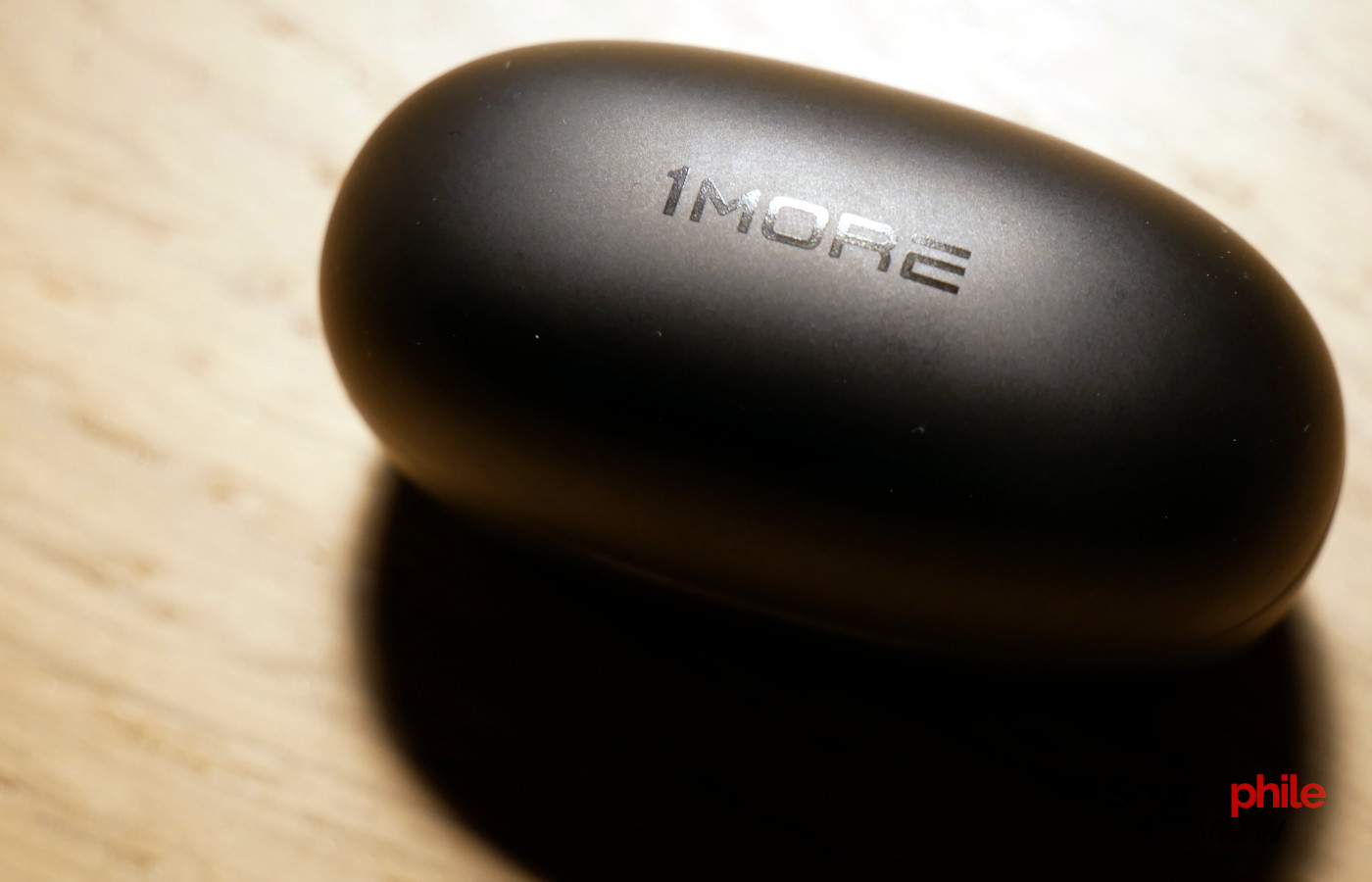 The case is very small and portable, so much so that it will fit even in the dramatically undersized pockets of women's trousers (like, seriously: who the hell designs those pockets?! Have they never tried having anything larger than a coin to put in there?!). It has a matte finish, as opposed to the glossy one of the previous model, and it has a single button inside as well as a status LED on the front and a USB-C on the back. I really like that the bottom has a rubber coat that prevents the case from slipping, while the lid stays open unless you close it yourself (so you can actually use a single hand to open it and take out an earphone!).
Extra Features & Battery Life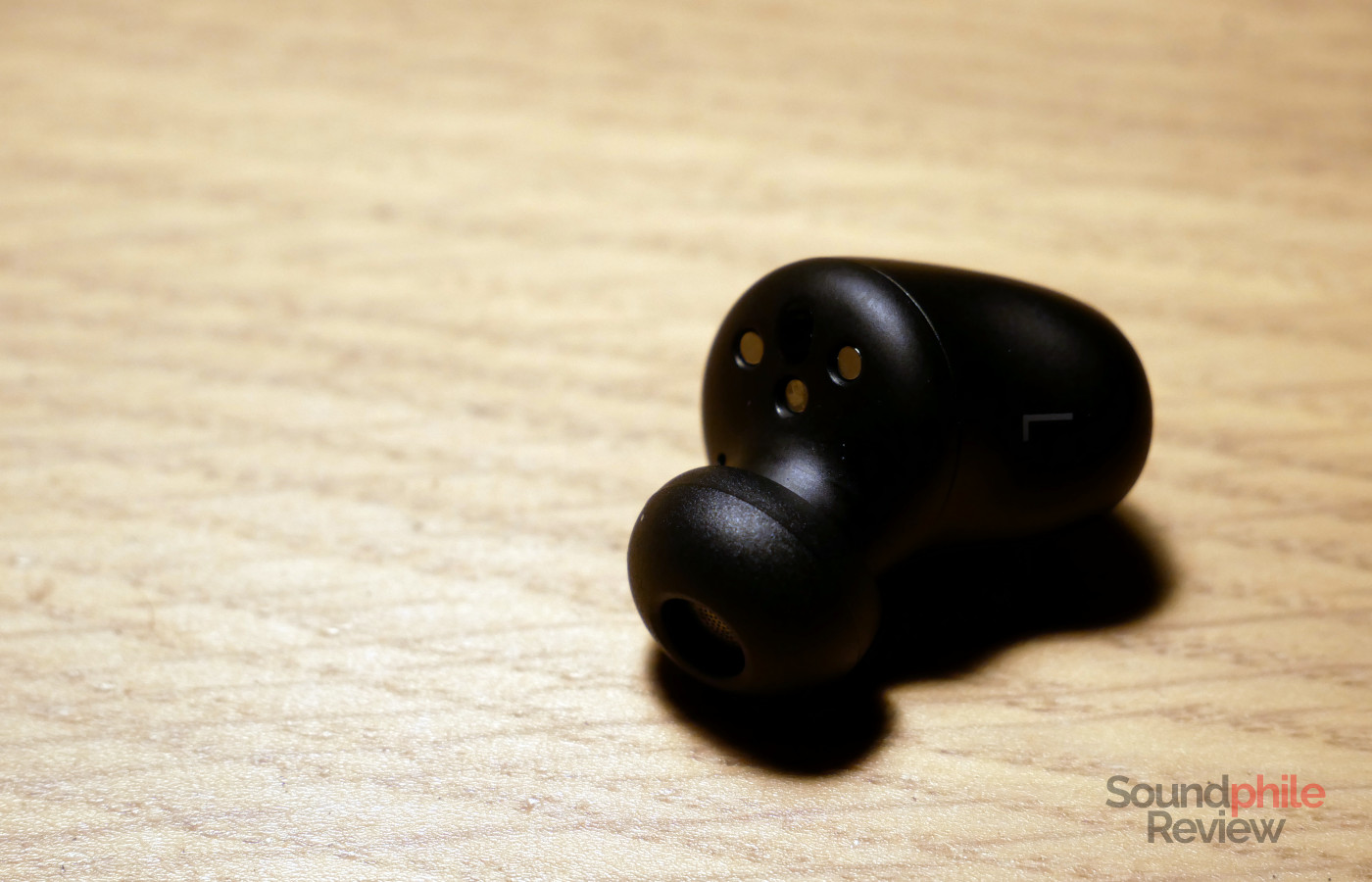 1More chose to use the Bluetooth 5.2 standard with the SBC, AAC and aptX Adaptive codecs on the ColorBuds 2. Range is quite great and the connection is very stable overall: I can walk more or less freely around the whole house with the earphones connected to my PC and there's almost no stuttering.
The 1More ColorBuds 2 use the QuietMax ANC technology, like previous earphones with ANC by the Chinese brand. There's been a marginal improvement in the efficacy of the cancellation, which is still mostly concentrated on the low end: it does remove low-frequency noises almost completely, so the hum from jet engines on a plane disappears as if it was magic. As I mentioned earlier, though, the lack of good passive isolation makes higher-pitched sounds stand out more by contrast and this includes human voices, and especially poor children on planes! This makes journeys on public transport, such as trams or subways, less comfortable than if they could be if there was either a more wide-range ANC feature or better passive isolation.
The set of commands is minimal and includes two taps to play/pause music and answer/end calls, and three taps to invoke a voice assistant, plus tap-and-hold to switch between ANC and ambient mode. While the lack of a single-touch command prevents the unwanted activation of features with a single touch, it also implies there is a limited amount of features.
Battery life is decent, though far from the leaders in this space: the figure of 6 hours when ANC is active touted by 1More is realistic and I've managed to get there multiple times over the course of my review process. The charging case provides two additional charges for a total of about 18 hours. That's, again, nowhere near close to the results of the best out there. While it's a compromise necessary to keep the side of the case down – if you take from somewhere, you have to give somewhere else – it's still a bit low.
Sound & Specs
I've mostly tested the ColorBuds 2 with my PC when at home, and with a Shanling M2X when outside.
| | |
| --- | --- |
| Frequency response | 20 – 20,000 Hz |
| Impedance | 32 Ω |
| Sensitivity | N/A |
| Bluetooth version | 5.2 |
| Codecs | SBC, AAC, aptX Adaptive |
The ColorBuds 2 are hybrid earphones, with one dynamic driver and one balanced armature per earphone.
Soundstage is fairly good for closed-back earphones, though it sounds like instruments are close to the ears with a relatively wide (but not really deep) space on the left and on the right. Imaging is lacking, as the central position is not really there and this leads to instruments appear more as if they were simultaneously on the left and on the right, more than in a central position; placement on the stage is then problematic. Instrument separation is good, with a good distinction between them even in complex tracks.
Bass is much reduced compared to previous 1More models and appears to be more tuned towards neutrality, although it is still north of it. It is very much decent, with more than decently fast transients and relatively fast decay that afford it some physicality and surely a sufficient sense of speed. I wouldn't deem it a bad result on wired earphones, so it's not bad at all on "true wireless" ones! The level of detail is quite good and there's good texturing, as well as decent depth for this class of device; you don't get your 20 Hz at full blast, but there's still enough to be happy about it.
Midrange is a bit recessed, but only gently so, therefore it stays clear. The thing with midrange is that, although it is slightly bright, it is not really lively and sounds a bit muddied up even in "clean" tracks such as Portico Quartet's Zavodovski Island, especially in the lower region. Overall, this tuning could be enjoyable, even though it can also be a bit fatiguing depending on what you are listening to; I found that reducing the volume by a couple of notches goes a great way and makes them much more enjoyable. Overall, though, I don't deem the tonality perfectly good. Detail is fine, although you won't be able to hear the smallest ones.
Treble is the only issue here, as there is at least a couple of peaks in the middle region (indicatively around 8 kHz and 10 kHz) that make it fatiguing. That, combined with the low level of detail, makes treble the real weak point of these earphones, despite there being a dedicated balanced armature. As I mentioned, there's not a lot of detail and treble is actually the least defined region of all, with cymbals and hi-hats being a bit smeared. It's also recessed as a whole, with the peaks emerging from there but not managing to counterbalance it.
1More ColorBuds 2 Comparisons
Let's do some comparisons:
1More ColorBuds 2 vs 1More ColorBuds: the ColorBuds have much more bass presence, with more presence in the middle region as well as in the lower region; the level of detail is similar, just like speed. The midrange is a bit more balanced on the second generation, though it's also a bit less lively, probably due to the fact that it is brighter on the first gen; it's similarly fast and detailed on both. Treble, on the other hand, is clearly more emphasised on the ColorBuds, which is only half of a bad thing, as the ColorBuds 2's is not that great; in comparison, the first generation have it more detailed and less recessed. Soundstage appears a bit wider on the ColorBuds, while imaging and instrument separation are comparable. Overall I feel like the two generations try to achieve different things: the first one is more tuned towards fun, while the second is more for "neutrality" and although it doesn't really get there, it still manages to do some good things in the process.
1More ColorBuds 2 vs Lypertek SoundFree S20: the SoundFree S20 are quite different from the ColorBuds 2, and they're positively so in my opinion. Bass is a bit more present, so it takes a more forward stance in the mix, while not being significantly deeper; it is a bit faster and tighter, though, and also more detailed. Midrange is definitely less recessed, as well as brighter, livelier and more detailed. Treble is definitely more forward, and it's also more extended and more detailed as well. Soundstage is larger, imaging is more accurate and instrument separation is better. In short, the S20 achieve what the ColorBuds 2 were probably aiming for, although they lack some of the features like ANC.
Final Thoughts
The 1More ColorBuds 2 are a worthy heir to last year's ColorBuds and they do bring many improvements over those. The presence of ANC, the longer battery life, the more balanced signature and the new Bluetooth version all concur in making these earphones a better alternative to last year's model. In fact the ColorBuds 2 are enjoyable earphones with a lot of things to like, even though they have a few shortcomings as well. Overall what they offer is quite good and at the price they sell for, they are surely worth looking into, especially if you are into a nice middle ground between a "mainstream" tuning and a more "audiophile" one.