I've been using Xiaomi earphones for a few years now and I never felt like they were not good, though they have their flaws of course. But this changes with the Xiaomi Dual Driver semi-in-ear headphones. Not only they are not that good on the build quality front, they are also terrible when it comes to sound – they are so awful I can't listen to them for more than a few minutes. And that's not because I am being picky.
Disclaimer: Amelia at GearBest sent me this unit free of charge.

TL;DR: recap
Pros




Cons

Cheap
Cheap materials

Abysmal sound quality
Rating: 4/10
Packaging & Accessories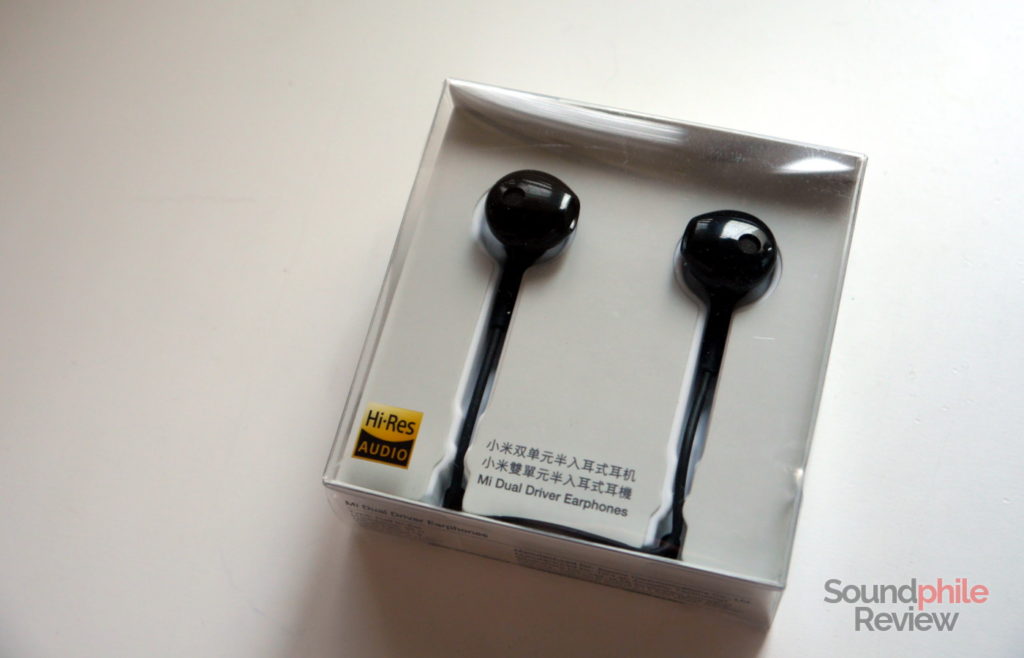 The Xiaomi Dual Driver come in a transparent plastic box that showcases them; it's rather nice and well-done. There are no accessories whatsoever included.
Design & Comfort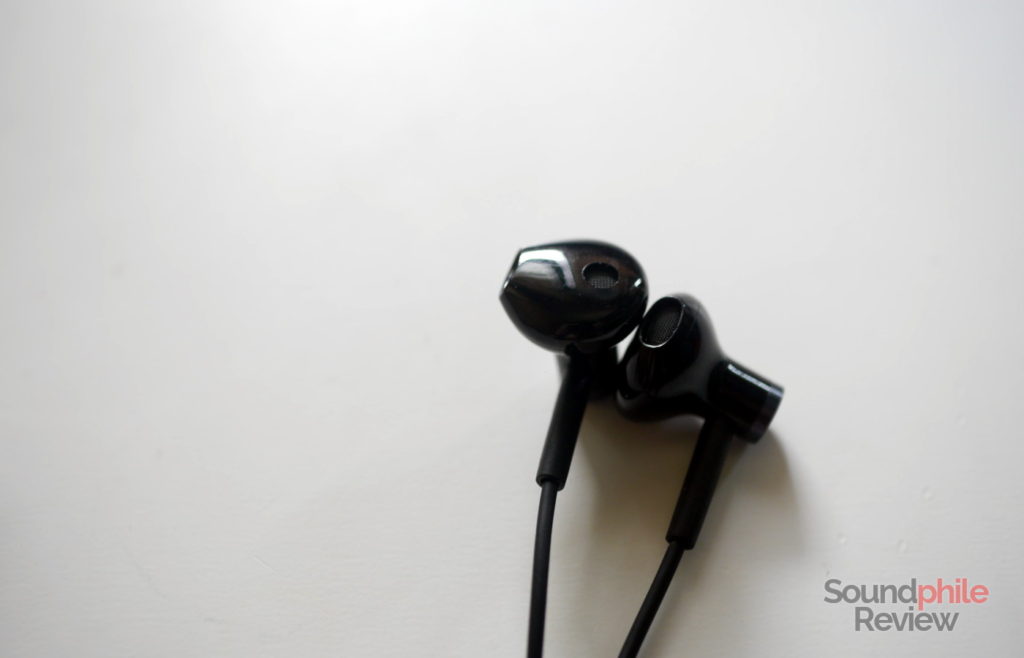 The design of the Xiaomi Dual Driver is lifted directly from Apple's EarPods. This is no news, though, as Apple's design has been copied many times in the past and continues to be a reference among clone-makers. The MEMT T5, as an example, used the same "inspiration". The main difference is that the strain relief is not fused with the shell, but it fuses with a cylinder that comes out of it. The rubber-coated cable looks lean and the remote and Y-split use Xiaomi's clean design, which is a pro.
Build quality is acceptable at most. These are cheap earphones and they don't even try to hide it; the cable looks thin and frail, while the shells appear like those of a cheap no-name Chinese knock-off – there are even apparent fusion lines on the plastic. This is not the usual quality of Xiaomi products.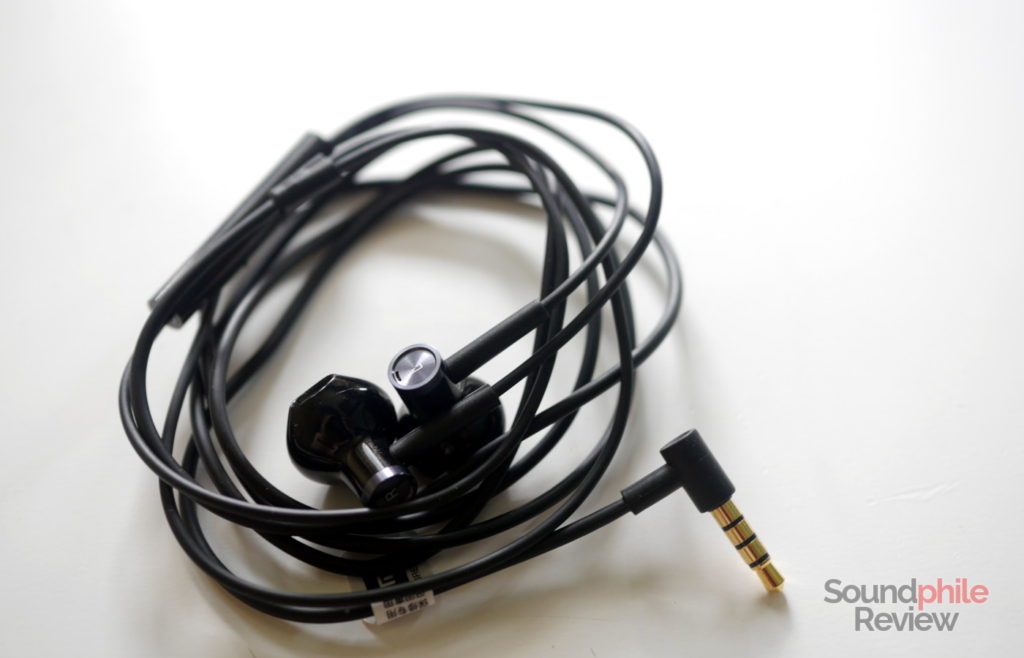 Comfort is acceptable: the earphones sit in the ears without disturbing too much, though they never feel like they are really comfortable – I never had a feeling they weren't there or they really adapted to my ears' shape.
There is no isolation, of course, as the open nature of this kind of earphones precludes them from shielding the listener from outside noise.
Sound & Specs
In order to test the Xiaomi Dual Driver I used a Topping DX7 and a Cayin N5ii. I broke them in for 100 hours. Source files were mostly standard-res FLACs.
| | |
| --- | --- |
| Frequency response | 20 – 40,000 Hz |
| Impedance | 32 Ω |
| Sensitivity | 105 dB |
I honestly find it difficult to write anything. The Xiaomi Dual Driver are so bad it's hard to listen to them and describe their sound. If you've been following me for a while you know I'm not the kind of person to over-react or to exaggerate (not too much, at least). But these are really bad. They are so bad I feel my ears aching when using them – and again, I mean it, I am in no way exaggerating. After 10 minutes of listening I have to take them off.
Let's start by saying that despite being semi-open, their soundstage is incredibly small. They sound like cheap, low-quality in-ear headphones that make music sound like it was coming from inside your head. Imaging is very poor and you can barely get a sense of where the instruments are roughly located – most of the time the sound seems to come from everywhere. Instrument separation is almost non-existent, especially in the treble area: it looks like everything is mashed up and mixed.
Bass is completely distorted. There is huge bump in mid-bass that covers almost everything else, while sub-bass is non-existent (though that's expected, given the category these are in). The exaggerated mid-bass covers almost everything else and produces a dark, claustrophobic sound that looks completely shifted towards the lower sounds. It is as if everything was tuned down an octave – well, not really so, but it really is dark. What's worse is there is no detail nor control – it is as if a single bass note was playing all the time.
Midrange is not good, either. It is completely overruled by bass, which covers it completely, and it is severely lacking presence in the upper region, so it adds to the general darkness of the sound signature. It sounds distant and it completely lacks detail and depth. It is flat, but in a bad sense.
Treble is probably the worst I've heard in years. It is exceedingly peaky in the lower section and then it is non-existent afterwards, so it sounds like a single note is playing. This produces in turn a sensation of a lack of detail as everything sounds the same.
The final result is that everything sounds fake. Be it drums, guitars, cymbals or violins, they sound completely unnatural. There's no point in recommending compatible genres – no genre sounds good. I won't even compare the earphones to other products – it would be pointless.
Final Thoughts
Don't buy them. Ever. For any reason. No, really, these are genuinely bad. It is the first time I award a 4/10 to a product as there is often something positive that keeps a product from receiving a bad score. I can't find anything positive about the Xiaomi Dual Driver earbuds. They are an utter mess. Just do yourself (and your wallet) a favour and stay away from them – don't even touch them with a stick.