JBL has announced a whole host of new products at CES. The company introduced the new generations of their best-selling Bluetooth speakers, the JBL Flip 4 and JBL Pulse 3, together with all-new Chromecast-enabled JBL Playlist speaker and "wearable speaker" JBL Soundgear.
The new products are the first to be announced after the acquisition of Harman by Samsung, although these are products which were already in the pipeline. We will probably see the first products born under Samsung at next year's CES.
JBL Flip 4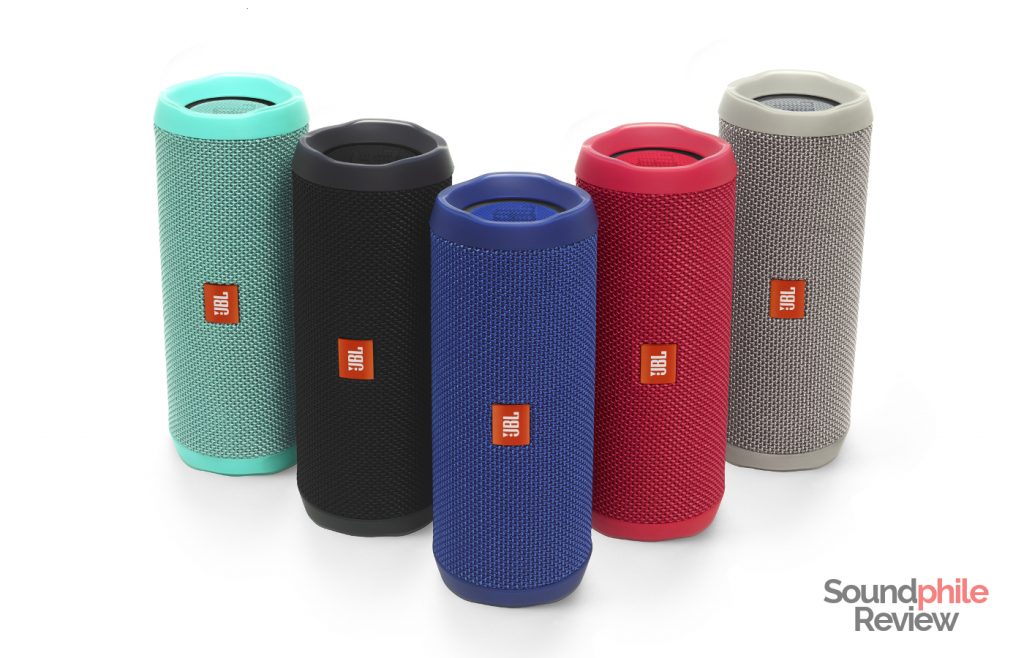 Heir of some of the most famous portable speakers on the market, the JBL Flip 4 is the winner of the CES Innovation Award 2017. It evolves the popular Flip design by adding a bigger battery, voice assistant integration and waterproofing.
Much like the Pulse 3 (which we'll talk about below), the JBL Flip 4 is IPX7 rated, so it is a waterproof device. This means it can be used outdoors and even in places such as the swimming pool or the shower, which are usually off-limits for this kind of devices.
The battery life is rated at 12 hours, thanks to a 3,000 mAh battery. With all this juice, you can not only listen to music, but also make phone calls: the JBL Flip 4 can in fact be used as a speakerphone, thanks to its integrated microphone. It also allows you to access voice assistants such as Siri and Google Now.
The JBL Flip 4 is coming this spring at 99.95$ in six colours: black, white, teal, red, grey and blue.
JBL Pulse 3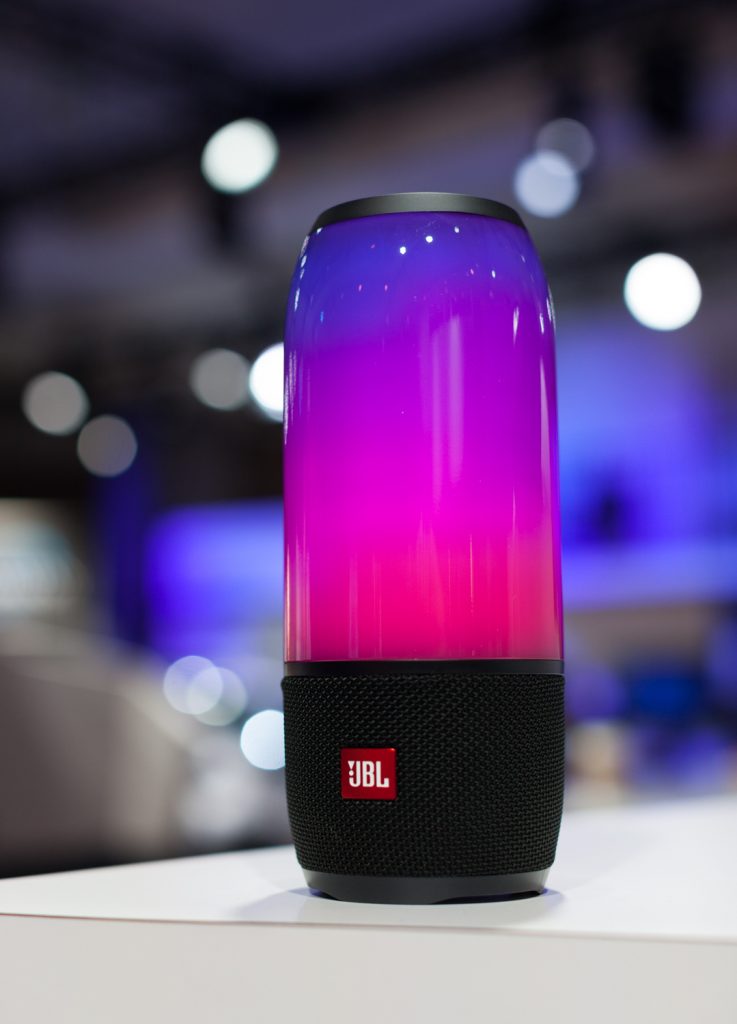 The JBL Pulse 3 is a waterproof portable Bluetooth speaker with 360° sound and… a built-in light show for parties and outdoor. The speaker is an evolution over the Pulse 2, but it brings more to the table than a simple upgrade.
The company claims it "completely revamped" the Pulse line: the Pulse 3 is IPX7 rated, so it can be immersed in water – or even washed in a sink! – without consequences; sound cabinet and lights have been separated and the battery life has been increased to 12 hours. The base, which actually produces sound, is equipped with three drivers and dual passive radiators. The light section has been completely overhauled and is now all around the speaker without seams.
It can be connected up to two source devices, but the JBL Connect+ technology allows it to be connected to more than 100 JBL Connect+ enabled speakers.
The JBL Pulse 3 will be available this spring for 199.95$, with black and white colour options.
JBL Soundgear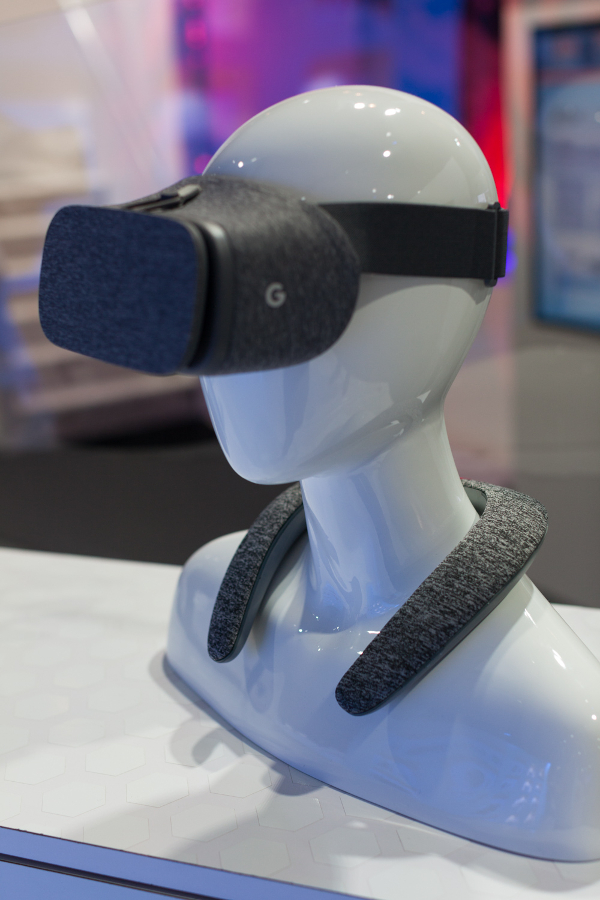 The JBL Soundgear is a neckband-shaped speaker: designed to create a personal sound ambiance similar to that offered by headphones, the device is a "wearable speaker" and targets those wishing to experience vivid sound without the constraints of headphones. VR, film watching and gaming are among uses JBL suggests.
JBL is not the first to introduce a "wearable speaker": the LG Tone Studio was announced a few days before, exposing the same concept of a neckband with built-in speakers. It seems this will be this year's trend, with more companies that will probably follow suit.
The JBL Soundgear features a Bluetooth connection (up to two simultaneous connections), 6 hours of battery life, built-in microphone with echo and noise cancelling and "lifestyle materials" that should provide good comfort.
The JBL Soundgear retails for 199.95$ and will be available during the summer.
JBL Playlist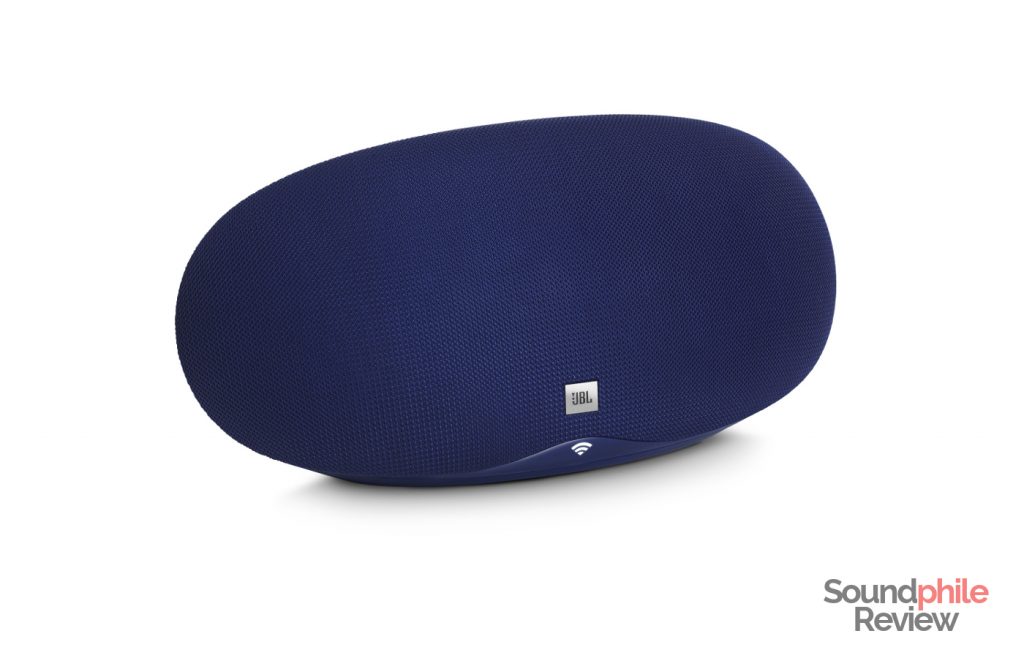 Chromecast compatibility is coming to more and more devices and the JBL Playlist is among them. It is a wireless speaker designed to be used at home with mobile devices – be they connected with Bluetooth, cable or WiFi – whose most notable feature is its compatibility with the Google standard and with 96 kHz, 24-bit music.
WiFi enables this device to receive more data than what Bluetooth allows, so it is only fitting that it allows playback of hi-res tracks. Most people, however, may find its native Spotify compatibility much more interesting.
Being part of the Google Chromecast family, the JBL Playlist can even be activated via the Google Home device: the new US-only home assistant can play music directly to the speaker, without the user needing to touch anything.
You will be able to buy the JBL Playlist for 149.95$ this spring. Black, blue and white colours will be the options available at launch.