How can you make an acclaimed, best-selling earbud even better? How do you make it new without designing it from the ground up? Venture Electronics' Monk Plus is already one of the most famous earbuds on the market and it has won the favour of public and critic alike. The company has manufactured a small batch of earbuds with clear housings and a silver-plated copper (SPC) cable, aptly called Monk Plus SPC, which introduce a noticeable difference in terms of appearance and – unexpectedly – of sound, too.
While they are sold out as this review is being written, Venture Electronics may manufacture new runs or use the same SPC cable on other projects (i.e. the new Monk IE).
This is not a "full" review, as most elements are common to the VE Monk Plus review I published a few months ago (and which I invite you to read). I will focus on the differences instead.
Disclaimer: I bought the Monk Plus SPC with my own money. You can check Venture Electronics' website for additional information on the Monk Plus earbuds.

TL;DR: recap
Pros




Cons

Detailed, balanced, lively sound

Huge soundstage

Affordable

Cable is a bit stiff
Rating: 8.8/10
Design & Comfort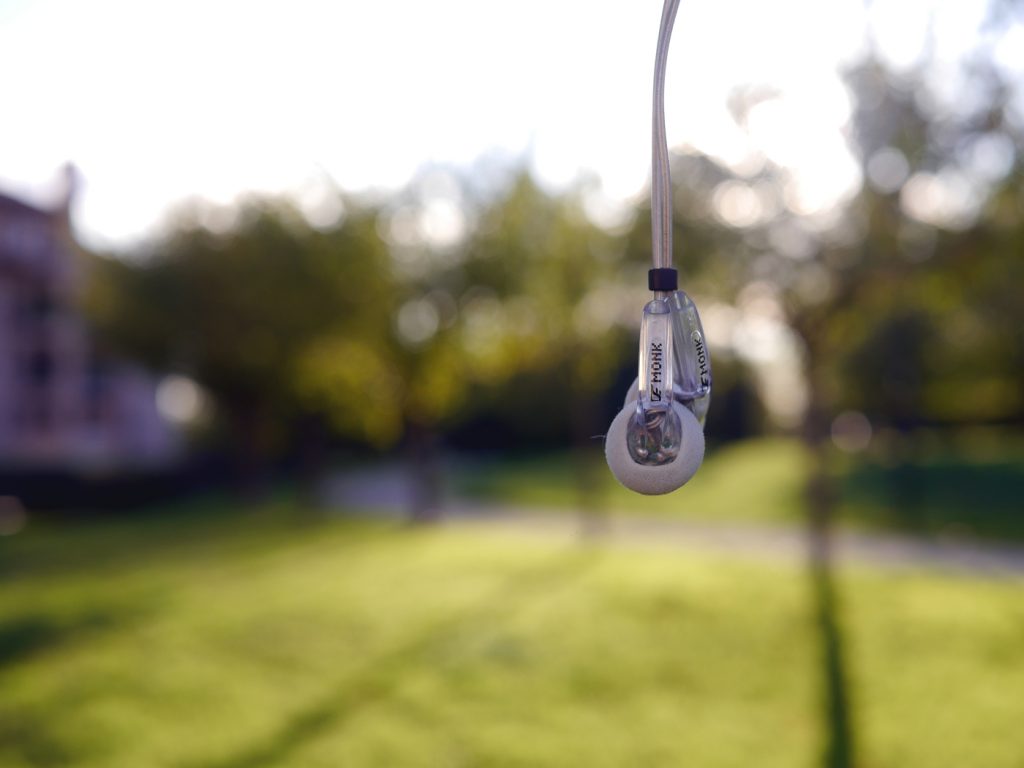 The Monk Plus earbuds have been a treat from Lee to collectors and fans alike since their launch, with multiple versions with different aesthetics introduced (and sold out) since then. The Monk Plus SPC is no exception, and it introduced the clear housings to the Monk Plus line. There have been semi-transparent Monks before, but this is the first time the housing is completely clear.
The real news is the SPC cable, which is a bit stiffer than the previous one. In terms of appearance it is much more premium, with the see-through plastic covering the silvery cable. It makes it clear this is not your typical Monk Plus.
Speaking of stiffness, the only complaint I have is that the cable tends to follow the shape it was given when it was packaged (with a few bends), so it won't stay still in the position of your choice, but it will always return to the shape it "wants". This is only really an annoyance when listening on a desktop setup: in my cade it always got on the mouse. Since this is the only "real" complaint I have, I think this should speak volumes on the quality of the cable.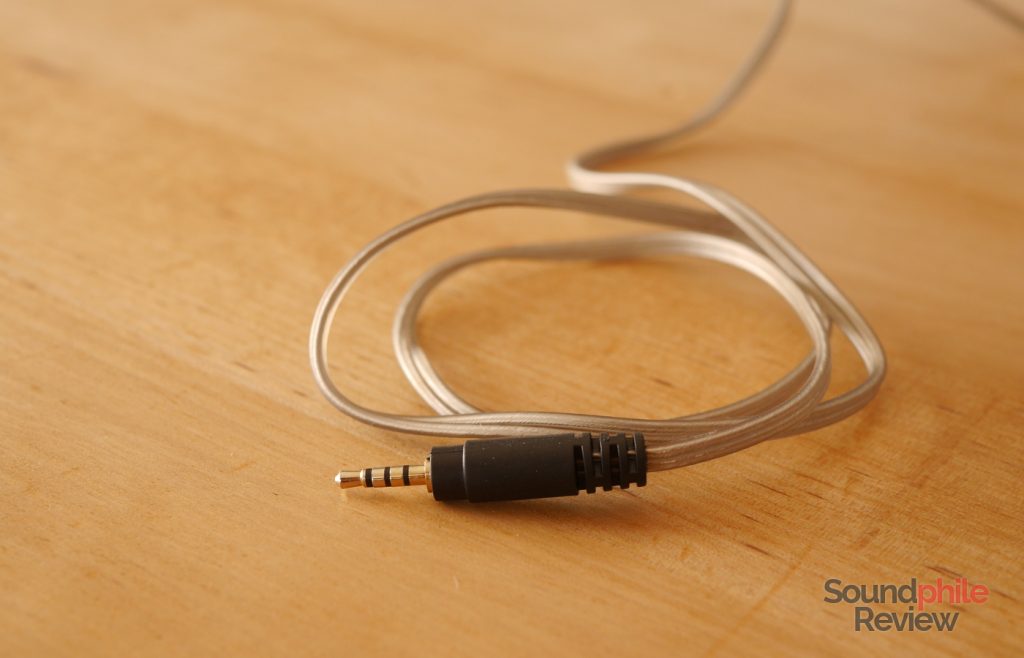 The unit I bought has a 2.5 mm jack connector which can be used with DAPs with balanced output (i.e. FiiO X5 3rd gen). There was also an adapter in the box, so I can use it with non-balanced, 3.5 mm jack outputs.
Comfort has not changed in comparison to the Monk Plus I already reviewed: they are still great (in my case, I have to add "once I added foams". Sensitive skin is terrible!).
Sound
As usual, I tested the Monk Plus SPC with a variety of sources: I used the Topping DX7, the Little Dot MKIII SE, the Aune M1s and the FiiO X3 3rd gen. Most of my collection is made up of FLAC files (most being 16 bit, 44.1 kHz) with few MP3s (320 kbps) still laying around. They had 100 hours of burn-in when I started listening to them.
Before going on with the analysis, I would like to make it clear that I am not a believer in the ability of cables to change sound: cables only carry an electrical signal from point A to point B and if they change the signal, then there's something wrong with them. If you take the highway with a red car, you don't want to have a blue car by the time you take the exit. That's the same for cables. Having that said, though, I have to admit that I do hear differences in sound.
I talked with Mr. Lee about this fact, and he told me he expected the Monk Plus SPC to sound the same – as I did before trying them out. In my experience, there is a difference in sound, and the same applies to the Asura 2.0s, which is the equivalent of the Monk Plus SPC applied to the Asura 2.0. Could it be that these differences are due to the naturally-occurring variation between samples? Of course, but that would not explain such a difference.
Bass has more presence and depth, and it's also more textured. There is more, but not in a bad way: it's balanced and it's in harmony with the rest. Sound is warmer as a whole, which is great for acoustic tracks (listening to Ulver's Kveldssanger is fantastic) and genres with lots of vocals.
This brings us to mids, which are indeed warmer than on standard Monk Plus. Midrange is more in the spotlight than before, therefore vocals take centre stage even more than before. This emphasis results in a mellow sound which envelopes you – it makes me think of a warm blanket in the winter, or whiskey. The Monk Plus in general focus on mids, as they are the spectrum where the most important information in terms of melody and harmony reside – think voice, guitar, piano and most instruments being in the midrange. They convey the most information and the choice to focus on them is a great choice, especially for those genres where mids are the centre around which everything else revolves.
These are definitely not earbuds for those who love lots of highs, as treble is definitely not front and centre. It's detailed, rich and audible, but it sometimes slips behind the rest. Extension could be better, but it's perfectly in tune with the general warm tone of the earbuds.
Soundstage is comparably wide, but it's more layered, with vocals in Smooth by Santana or Mark Knopfler's guitar on Romeo and Juliet by Dire Straits which sound more intimate than on standard Monk Plus and the other instruments having a better distribution in terms of layering. Every instrument seems to have a better-defined position. Imaging is more precise as a consequence.
All in all, I feel like the Monk Plus SPC are not an upgrade over the classic Monk Plus. They're different earbuds altogether. The change in tonality is so apparent that I can't think of the two versions as a single model. The Monk Plus SPC may be even more desirable for people who would like to start their journey in the audiophile world, simply because they offer a warmer sound that is more easily likable.
This also leads to a side note regarding the importance of experiments. The Monk Plus SPC are an experiment by their very nature, since they are produced in a very limited quantity. Experimenting does not always lead to better results, but it is vital for advancing and is at the core of our human experience. I applaud Venture Electronics' courage in bringing experimental products to the market, as it makes it possible to try how different implementations sound.
What's more, the affordable price makes it possible to listen to different variations – and I deem this fundamental to form one's opinion and to grow as a music listener and as a person. There's no way to feed one's thought and to form opinions other than this.
The very essence at the core of the Monk Plus SPC (and the Mink Plus, too) is this. And the fact they are earbuds also plays a role in this: they are different from IEMs and headphones, and trying out a few different ones is key to have a better understanding of the different kinds of headphones and earphones on the market.
Final Thoughts
When I bought the Monk Plus SPC I did not expect them to sound all that different from the traditional Monk Plus. In fact I bought them mainly because of the balanced connector and the attractive aesthetics. Hearing how different they are from the Monk Plus made me scratch my head, since I am convinced that good cables should have no effect on sound.
I always looked with scepticism to the audiophile cable market, with companies charging even thousands of euros/dollars for cables. It always seemed to me that it is snake oil, since there is no scientific evidence of any improvement in sound. The famous coat hanger wire experiment tells us that most part of the obsession over cables is totally nonsensical and non-scientific.
There's no need to spend hundreds or even thousands of dollars into cables, though it may be worth trying different cables if they're available for a few dollars. In this case, the SPC version costs $30 (vs $5 for the standard version), which is indeed a steep increase, but without making the earbuds unaffordable. Venture Electronics builds cables with various connectors and given how different the Monk Plus SPC sound, I will be testing a few different cables from them for my in-ears with removable cable.
My preconceptions are now shaken and I will be looking into the matter. An investigation must be done, as my curiosity needs satisfaction. The unexpected is always a source of change, which in turn brings better understanding. Thank you, mister Lee!