It's time to unbox! I recently received a few interesting products – most of which are a "two", for some weird coincidence – that I am going to review in the coming days. The first and possibly most important is the Tin HiFi P2, which are the Chinese manufacturer's second-gen planar earphones. The other products include the Audirect Beam 2S, a follow-up to last year's diminutive DAC that also gains a balanced output; the E1DA 9038D, a small yet powerful DAC that basically obliterates the competition; and the xDuoo LinK 2, again a second-generation product that promises better power output at the expense of a larger size.
The TinHiFi P2 are the successor to the Tin HiFi P1, which are possibly the most underrated and undersold model in the manufacturer's line-up. Their first attempt at a planar closed-back in-ear was a success in my eyes, even though they were not perfect – but second time's the charm, it seems, and the P2 are just… well, my first impressions are super-positive. Starting from the packaging, which is done incredibly well. It seems like I'm unboxing a jewel. The rather large box find me conflicted, as on one hand it's gorgeous, but on the other it's not really environmentally good as it uses a whole lot of material pointlessly. But I digress.
The accessories are really complete. There's a cable with a 2.5 mm balanced jack and two adapters, one to 3.5 mm unbalanced (right-angled) and the other to 4.4 mm balanced (straight); both are made of solid metal and have what I might call a modern design. There is also a swath of tips: three sizes of foam in grey and three sizes of single-flanged silicone tips. I'd say that this covers basically all possible preferences and ear sizes. There's also a rather large carrying box made of faux leather; it is quite different from Tin's previous boxes and it looks more like a miniature woman's bag than a box – I quite like it, even though it takes up quite a bit of space.
This is also the first really "mid-end" product by Tin HiFi, as it sells on Linsoul for $339. We'll see if my initial impressions are confirmed and if this is a product worth the expense.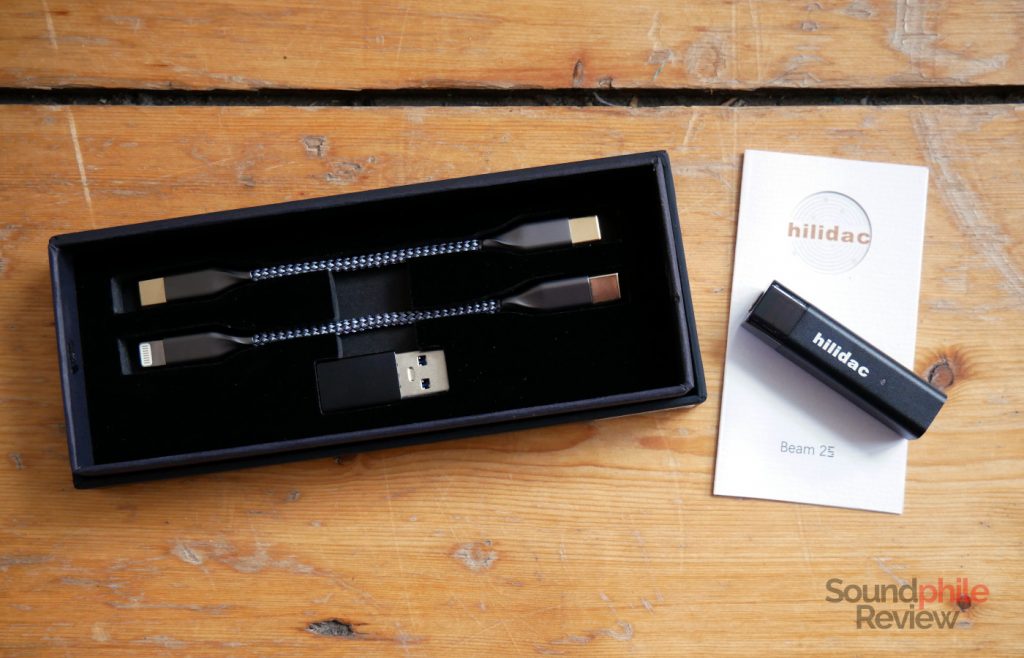 The Audirect Beam 2S is quite different from its predecessor: it's bigger and thicker, with a square section. it looks quite cool, thanks to its aluminium body with one end made of transparent plastic. It's quite gorgeous honestly and the beautiful packaging makes it justice – it looks like a jewel! This is quite a step up in terms of presentation compared to the previous Audirect Beam. In terms of accessories there's a small change: there are now just two cables, Lightning to USB-C and USB-C to USB-C, and an adapter so you can transform the latter cable in a USB-C to USB-A. It's pretty limited in terms of number of things included, but rather complete as well. The largest news is however that the output is balanced, thanks to the 4.4 mm jack.
Linsoul sells the Audirect Beam 2S for $149.99.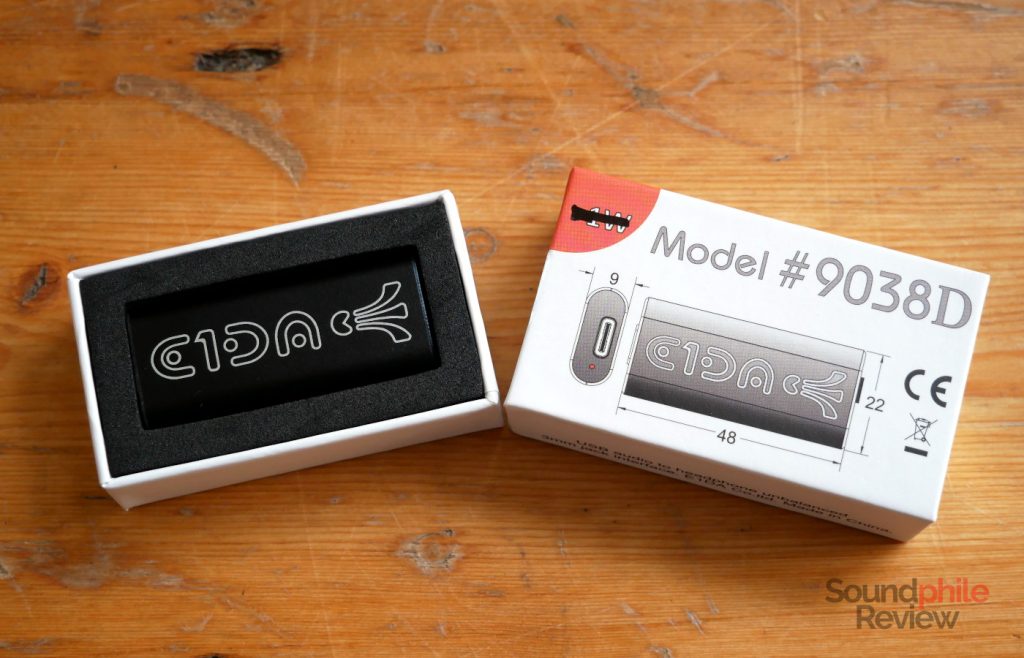 The E1DA 9038D is even more essential: it comes in a tiny cardboard box and that's it. Linsoul, who sent me the device, included a USB-C to USB-C cable. They say "less is more", right? The 9038D retails for $99 on Linsoul.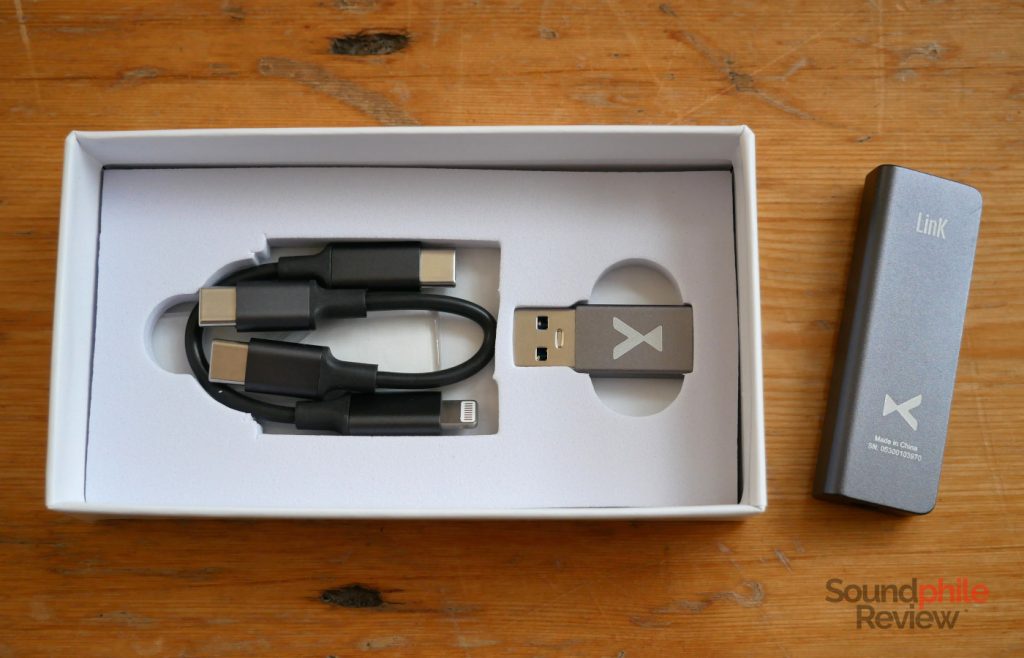 Last, but not least, is the xDuoo LinK 2. This is a larger device compared to the previous LinK, but it also comes with more options. The cable is now detachable and there are two selectors on one side: one is for bass boost, the other for soundstage enlargement. Oddly enough, the section of the device is trapezoidal. The package includes a silicone pad to attach the LinK 2 to a mobile phone or other device. The LinK 2 has a price of $99 on Linsoul.
It's all for today, folks! More updates will come in the next few days – stay tuned on Soundphile Review's social profiles for more. If you have any questions, feel free to ask them in the comment section!