Cayin has been a DAP manufacturer for quite some time now. The company, founded in 1993, is specialized in high-end audio equipment, but it saw an opportunity in the nascent DAP market and launched a few products that got warm reception from critics and public alike. The new Cayin N5ii is the latest portable music player from the company and it features a large touchscreen with Android as its operating system.
Find the full Cayin N5ii review here!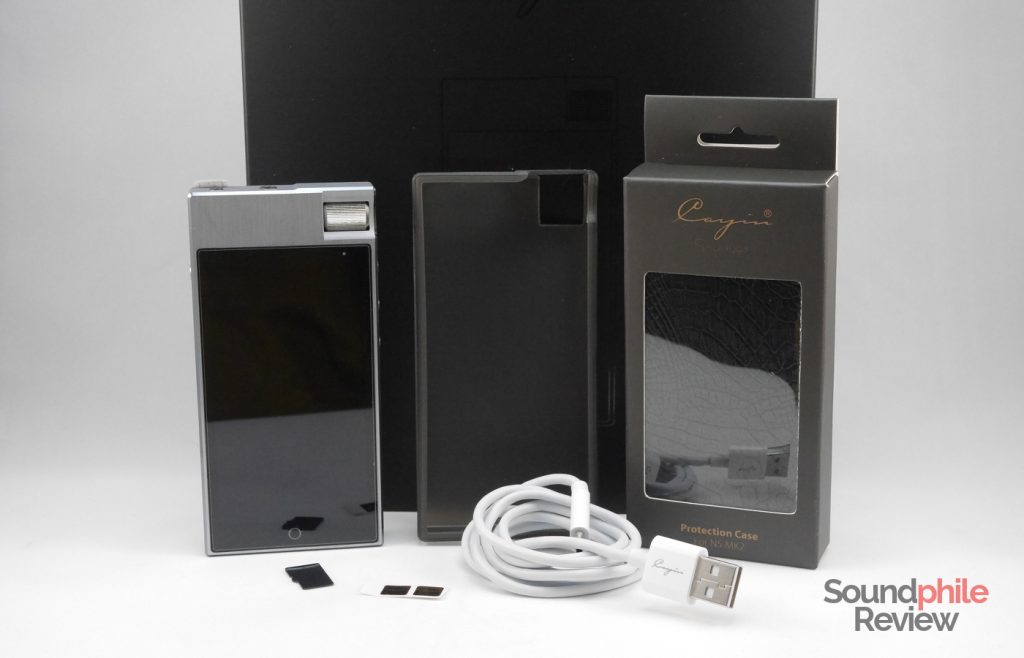 Andy was so kind to send a review unit my way and I have to say the N5ii is really gorgeous. Its design is unique and even a bit odd, thanks to the volume knob being positioned in the top-right corner; the extensive use of metal lends it a solid feeling on top of refined looks. I'm impressed enough, though there are a few remarks about design choices to be made.
The box is simple and elegant, with the player outlined with glossy ink on the matte background. Once you slide out the inner box, it only holds the player, a soft plastic case and the USB to USB Type-C cable. There's not much included in the package, but the Cayin N5ii comes with a pre-applied tempered glass protector on the screen and a plastic protector on the back. Optional accessories include a USB Type-C to 3.5 mm male adapter and a black faux leather case.
The Android implementation is quite unique in more than one way – I personally do not like it as it is quite limiting, but I will say more on this topic in the upcoming review. There are both pros and cons to this approach, but for the time being I will just say that Cayin's idea is to turn Android in a feature operating system – and they do to a good extent.
A final note about the pleather case. While this is a small detail, it is not perfectly sized for the player and leaves the upper edges uncovered. The fact is, it seems Cayin sized the case against the player while it was outside of it, so the two flaps on the bottom inside were not taken into account. While they're not huge (maybe 1.5 mm in height), they're tall enough to make the player protrude from the top. This makes the case far less useful, given how it does not protect the top from accidental falls. I found that cutting the flaps provides far better protection and also results in the buttons being better aligned with the holes – a fact that reinforces my hypothesis of Cayin aligning the player to the case while it was outside.
A full-featured review is going to come in a few days – probably next week.