final is widely known for its wired earphones, but it's now giving in to market pressure and evolution by presenting the new final ZE3000, their first "true wireless" earphones. Modelled on the hugely successful E3000, according to final the ZE3000 are made to get the best possible audio quality despite their wireless nature.
Disclaimer: I received these earphones as a free sample from KS Distribution, final's distributor in the UK. They sell the ZE3000 for £120. Additional information is available on final's website.
TL;DR: recap
Pros




Cons

+ Great design

+ Lots of details

+ Great imaging

+ Very good stock eartips

– Treble is peaky

– Midrange is distant
Rating: 7.5/10
Packaging & Accessories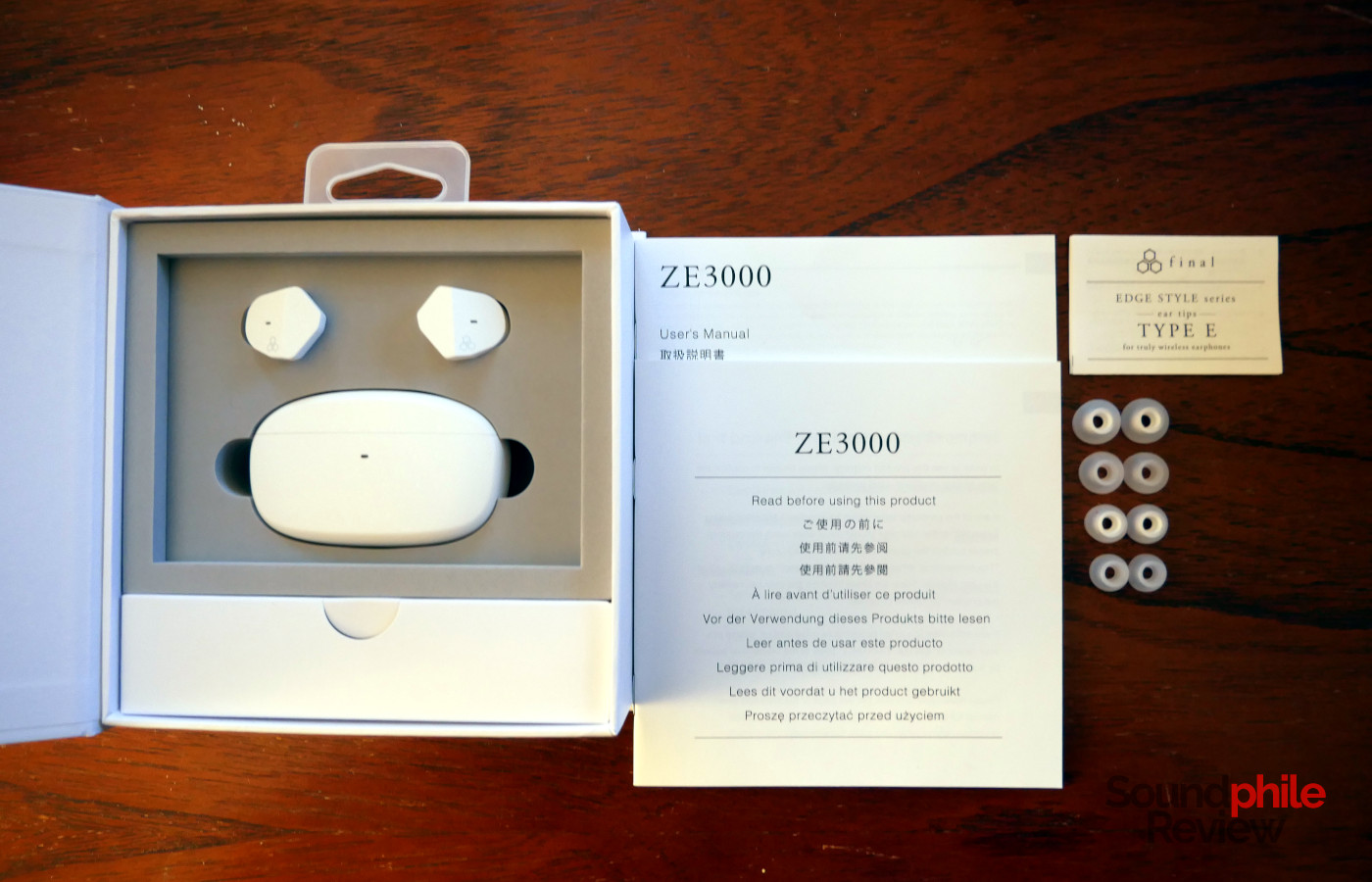 final's packaging is simple and to the point. The box holds the earphones and their case, plus a set of final Type E eartips in 5 sizes, a USB to USB-C cable and a manual. The Type E eartips are made for wireless earphones and closely resemble the SpinFit CP1025 tips in terms of general shape, though they have a slightly larger inner bore and a higher-density core, while also lacking the rotatable dome. The colour of the tips matches that of the earphones.
Design & Comfort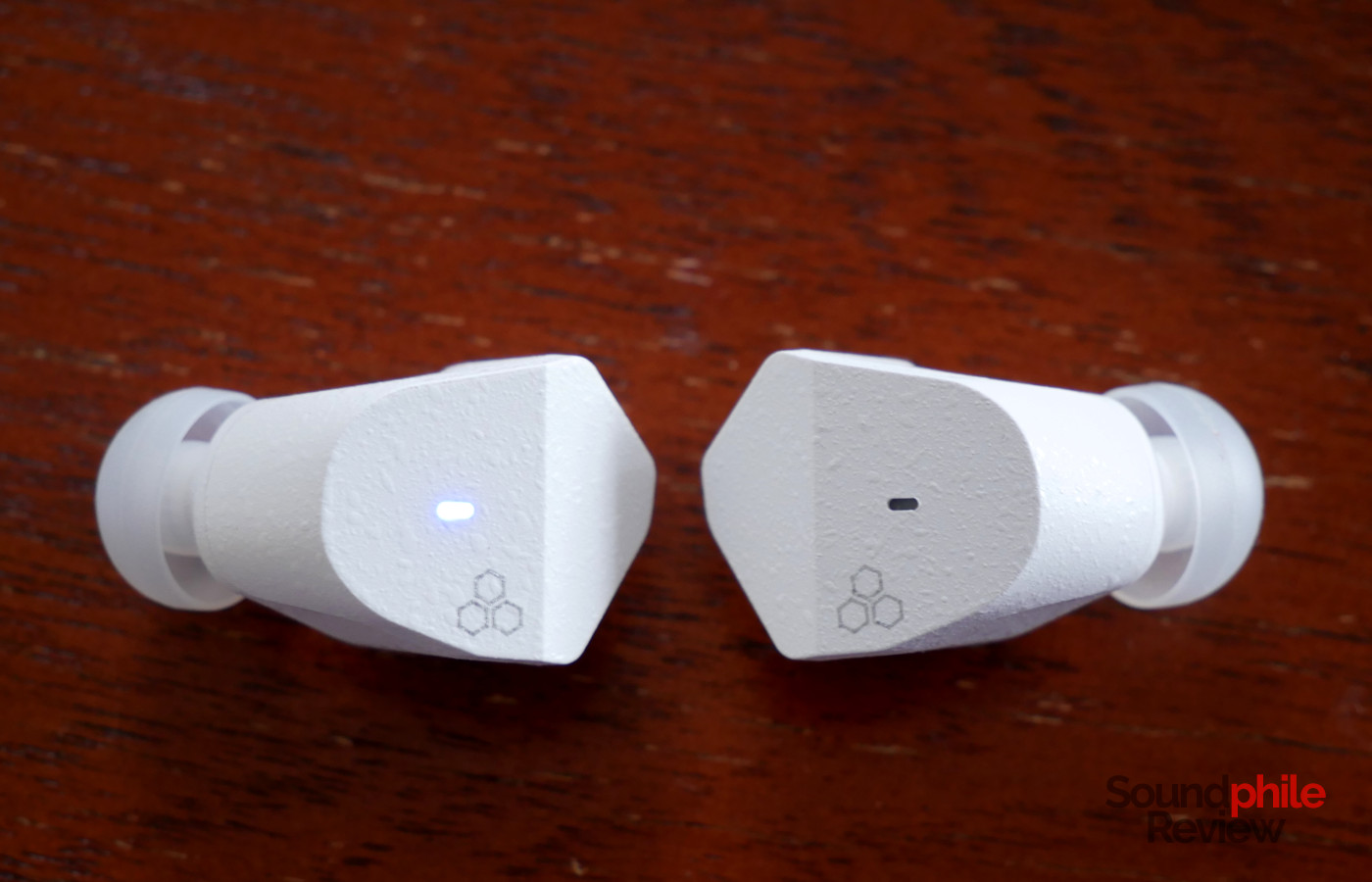 The design of the final ZE3000's shell is quite close to that of the A Series earphones. The faceplate is more-or-less triangular, while the shell itself shows its relationship with the A Series as it looks exactly like those – protrusion to house the cable connector included. This is not a bad thing at all, as this shape is very comfortable even if you have smaller ears. The ZE3000 feature the "shibo" finish, which should be close to the texture of wrinkled paper or leather; it reminds me quite closely the finish that many cameras have (e.g. my own Lumix G8). It surely does look quite cool and adds some grip to the earphones. The ZE3000 are available in both black and white.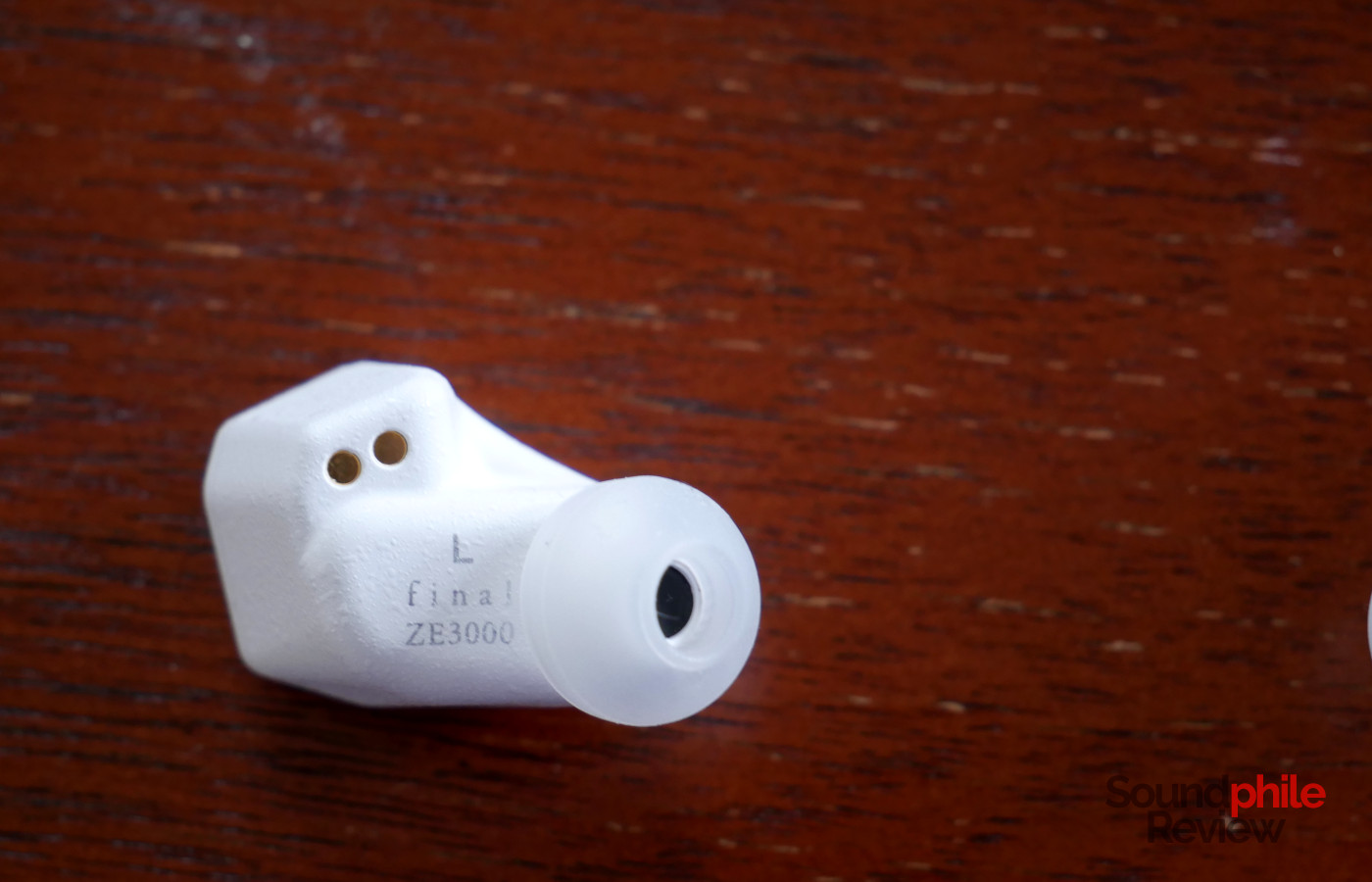 There is the IPX4 certification which means you can wear the ZE3000 while doing sports or under the rain without fear of damaging them. Build quality is top notch, with the shells feeling very robust and durable.
As the shells have no hard edges and they're relatively small, comfort is great. I can wear the ZE3000 for a couple of hours and barely feel them in my ears. The eartips help quite a lot in this as they feel close to the SpinFit; the fit is not really deep, but it feels secure and at no point I've felt like the earphones would risk falling out, even when I was at the gym.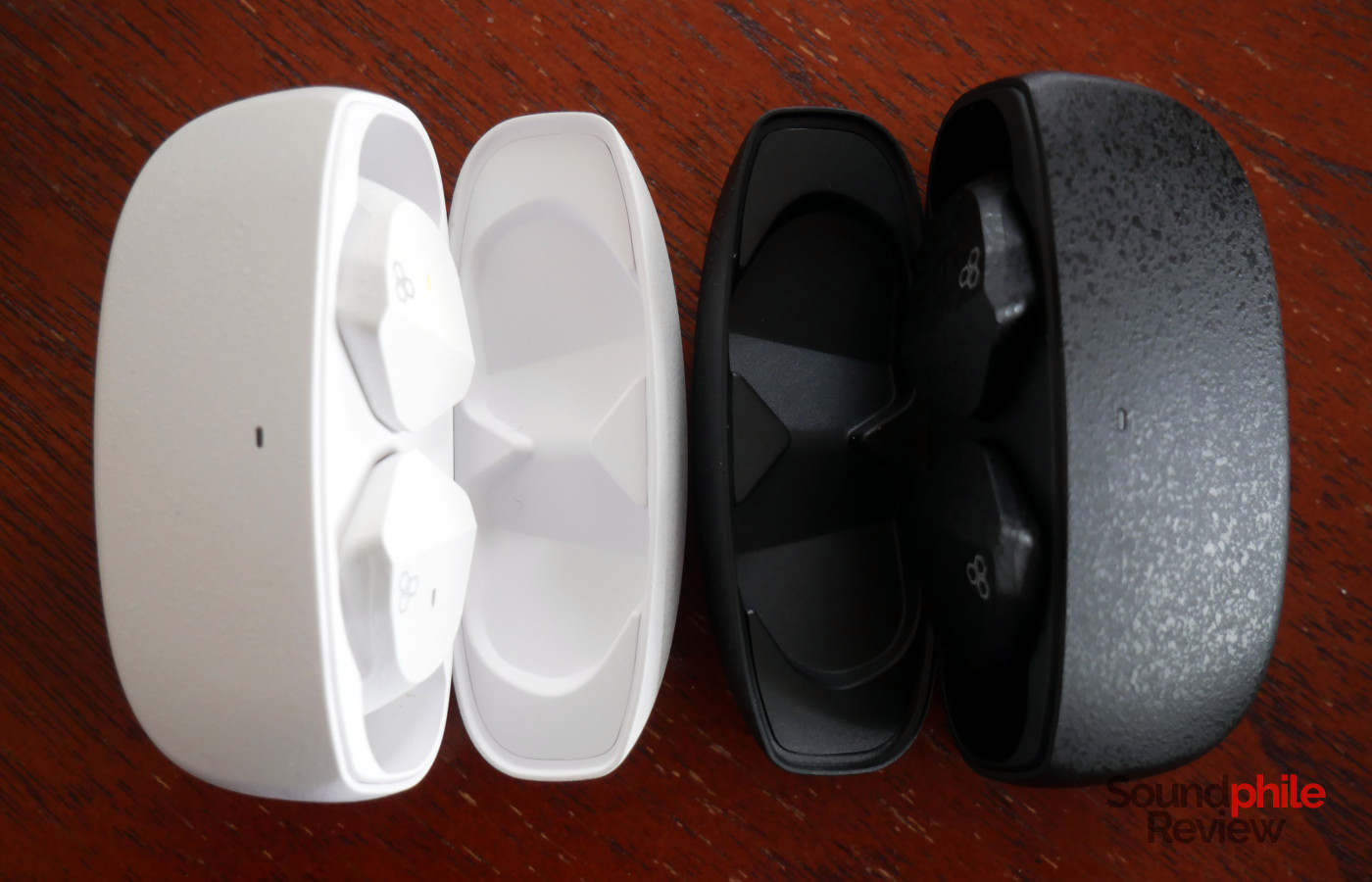 Isolation is close to non-existent on the ZE3000. I've tested both units I received, both of them with a variety of tips (including the stock final Type E, foam tips, the SpinFit CP1025 and the CP100+), but the result has always been a bland, at most, reduction in the volume of sounds from outside. Walking around the street I could clearly hear cars passing by at low speed or people around me; on public transport the ZE3000 were simply unusable without turning up the volume significantly. Even at home, which is a relatively quiet environment, I could always hear sounds from around me.
The case is relatively small and light, with a status LED on the front and a USB-C port on the bottom. It has the same "shibo" finish as the earphones. The lid is easy to open and it stays so even when you lie it on a surface, so it's quite easy to take out or put back in the earphones. The weird shape makes it quite ergonomic and easy to hold.
Extra Features & Battery Life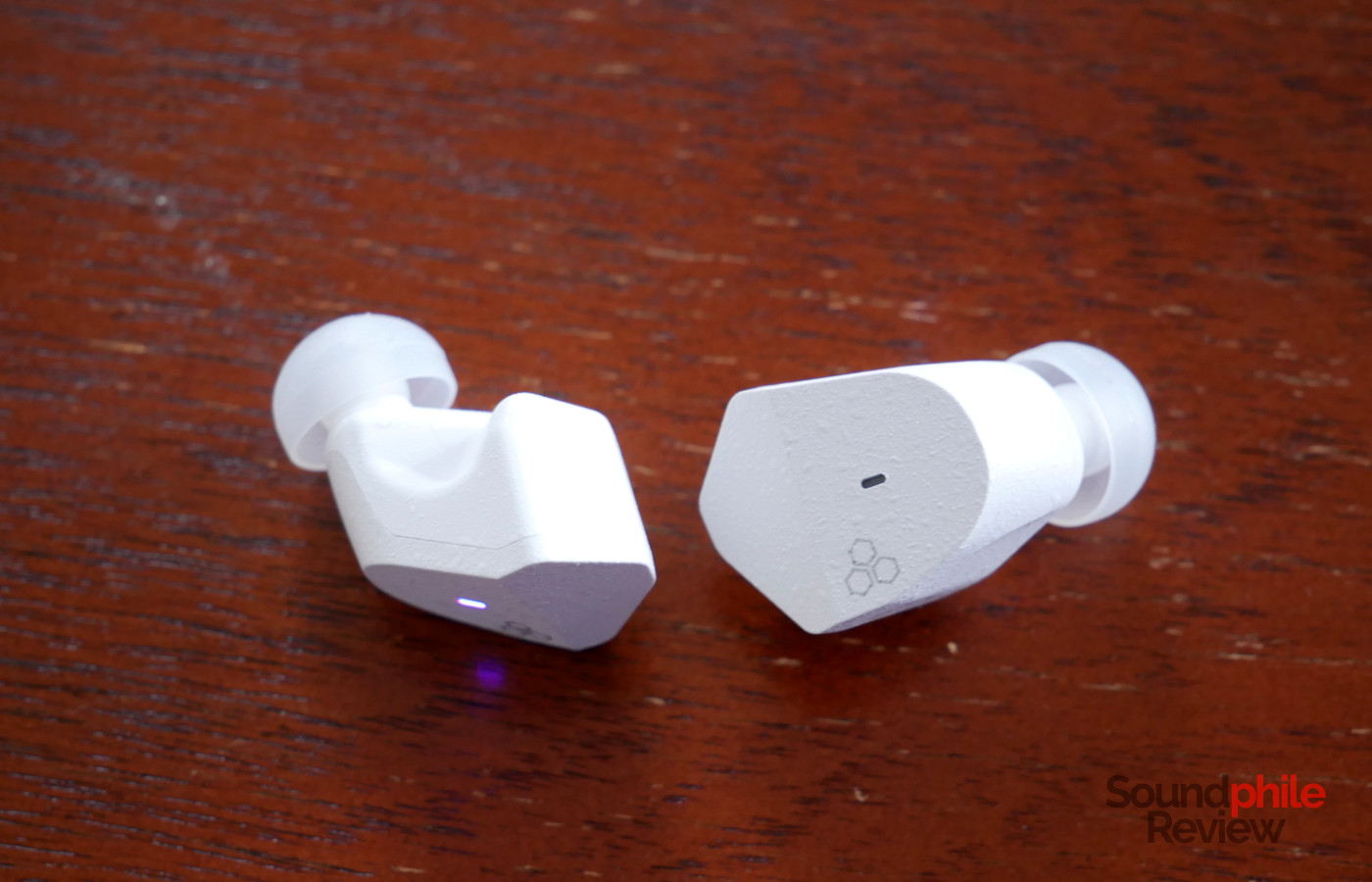 The final ZE3000 feature support for the Bluetooth 5.2 standard using the SBC, AAC and aptX Adaptive codecs. The range is decent and in my usual test of walking around the house I can get around without many issues, although I can't get too far from the computer before stuttering starts to kick in. The earphones automatically pair to the last connected device as soon as you open the lid of the case.
Although final says they focused on the audio more than on "advanced" features, the final ZE3000 feature a full set of touch controls which includes play/pause (one tap on either earbud), next track (touch-and-hold on the right hand side) and previous track (same on the left hand side), raise (two taps on the right hand side) and reduce volume (on the left hand side), as well as invoke the voice assistant (three taps on either earbud, compatible with Siri and Google Assistant).
Volume is quite high, even at the minimum setting, on all devices I've tried. On my computers I have to reduce the device volume to the minimum supported level (it's 4%) and reduce the volume in the media player application as well in order to get to a comfortable listening level. The volume on the ZE3000 is coupled with the source, so once you hit the minimum you can only get lower by reducing volume in individual apps.
The microphone is decent and I could take calls with it without issues while at home; outside it was a bit more challenging, but as long as the environment wasn't too noisy I could converse without problems.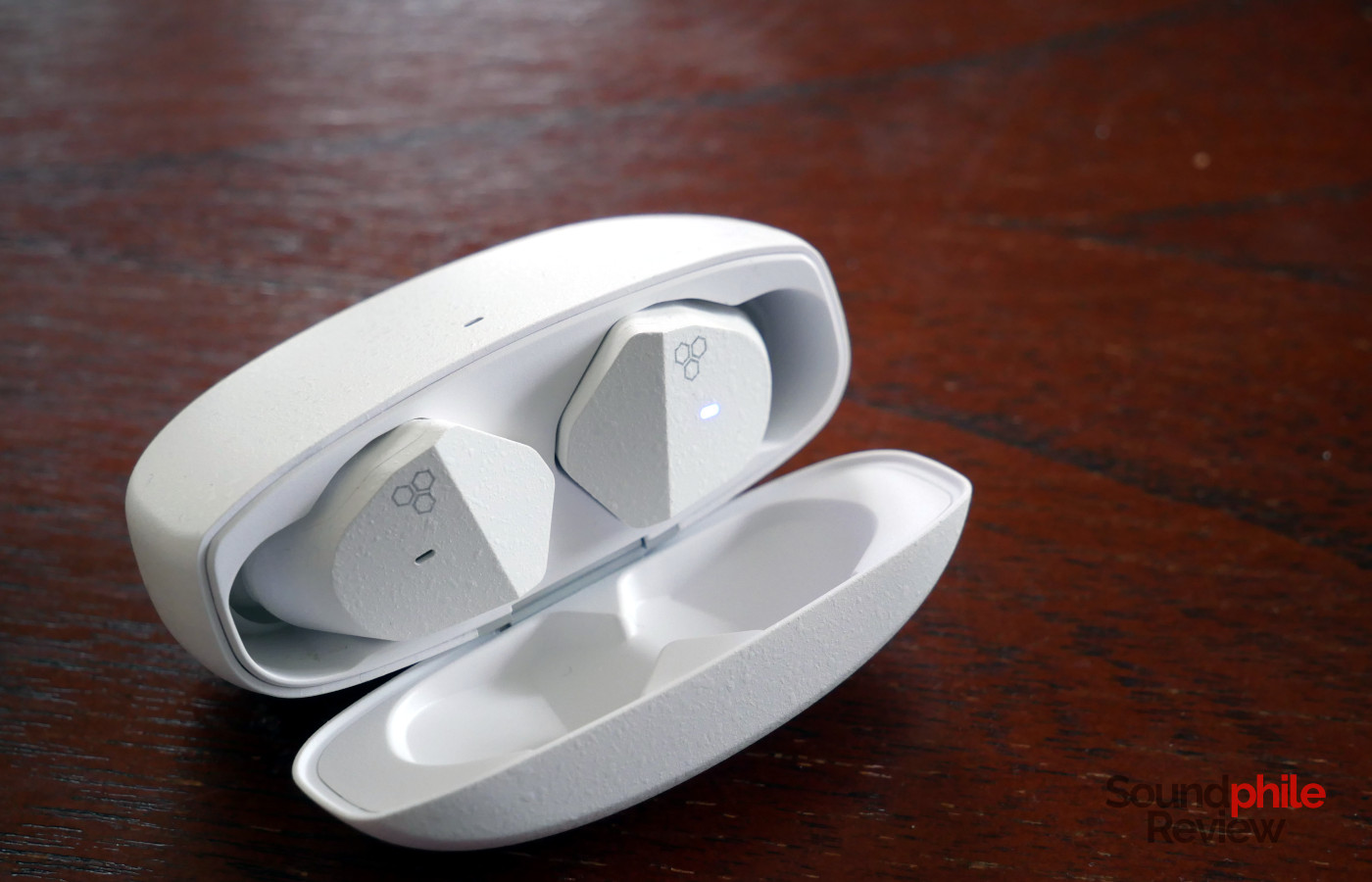 final says that the ZE3000 should offer about 7 hours of battery life; I was able to get a bit more than 6 hours on average, so that claim is mostly true. The case offers four additional charges, for a total play time of about 30 hours. This is not an impressive achievement, considering there are earphones with similar performance but offering ANC as well.
Sound & Specs
I've mostly tested the final ZE3000 with my computers (which support aptX) playing music that was in large part stored as FLAC files.
| | |
| --- | --- |
| Frequency response | N/A |
| Impedance | N/A |
| Sensitivity | N/A |
| Bluetooth version | 5.2 |
| Codecs | SBC, AAC, aptX Adaptive |
Contrary to many wireless headphones and earphones I have tried in the past several weeks, the final ZE3000 have almost no background hiss and sound really quiet, so they're enjoyable even with calm music in a quiet environment.
final said that they focused exclusively on sound quality with the ZE3000, making design and marketing choice as a consequence of this such as not publishing an app. The results are a bit mixed, though, as there are many positive things to be said about the sound as well as some criticisms. The general sound signature of the ZE3000 is V-shaped, with the upper region being more emphasised than the lower one – more like a check mark (✓). This doesn't seem to be final's usual tuning, so there are a few things to be said about the balance that final reached with the ZE3000.
Soundstage is not quite wide, but it has some good depth – a combination which is quite unusual! – and this gives you the impression of being in a small but spacious room. I find imaging to be very good, as it offers precise placement of instruments on the scene. Instrument separation is not as brilliant, as midrange is recessed and this tends to make some instruments less easy to hear, especially in crowded tracks.
Bass is emphasised and north of neutrality, giving the sound as a whole a nice warm feeling. It's emphasised in a way that makes it fun, but doesn't detract from the rest of the sound as it doesn't end up spilling over the mids. Depth is definitely worth noticing, as I would say it is above average in this market segment: you can definitely feel the lower notes, down to ~40 Hz, which is remarkable. I quite like that it is fast and with a relatively short decay, as this makes it very engaging and fun to listen to. There's a very good amount of detail here, even in crowded tracks, which does show final's work in getting the driver right. There's also a good amount of physicality, which is not really a given at this driver size.
I did mention that bass doesn't cover the mids, but the tuning itself makes it so that midrange is quite recessed on its own and it's not always easy to hear. In fact it is often overshadowed by treble, even in tracks where there's a whole lot happening like Ulver's Rolling Stone (especially the ending). Despite this fact, which makes it often difficult to hear to its fullest, it clearly is clear and clean. This is also due to the upper region being more emphasised, which has the unwanted side effects of increasing sibilance and emphasising the breathiness of voices. Male voices in particular have less body and are higher-pitched than usual, while female vocals are a bit more emphasised. Speed is very good for a TWS and so is detail, which abounds and is always clearly audible.
I find that there is an issue with treble, and it's the fact that it gets quite fatiguing, quite soon. There are multiple peaks in the middle region that make it piercing and often harsh, reducing the overall enjoyment from music. Even tracks where treble is not really the star of the show (e.g. Limbonic Art's In Abhorrence Dementia) have treble front and center, more than midrange for sure. While it is done well, treble on the ZE3000 would surely benefit from being knocked one or even two notches down. There's a good level of detail which is rare to find at this price point in the TWS space, so final deserves praise for this. Cymbals are fast and vibrant, which is a lot more than most earphones in this price range. Unfortunately the tuning does not make justice to this technical prowess.
This type of tuning appears to be quite similar to that of the UX3000: my main criticism about them was about treble, which appears to be overemphasised by choice. The same is replicated here in the ZE3000, so if you don't like treble-focused headphones, final's wireless efforts appear not to be for you.
final ZE3000 Comparisons
Here are a couple of quick comparisons:
final ZE3000 vs Lypertek PurePlay Z3 2.0: the PurePlay Z3 2.0 is close in many respects to the ZE3000, but there are some significant differences as well. The first is detail, which I find to be better on the Z3 for both bass and midrange but, curiously enough, not for treble where the ZE3000 win hands down. Bass is more abundant on the ZE3000, while the depth is similar; there's more speed on the Z3, which also is the tighter and more physical of the two. Midrange follows along the same path in terms of speed and physicality, while in terms of tuning it is better balanced on the Z3, which have less of a peak in the upper region and present midrange more evenly. Treble is where the major differences are though: the Z3's is already quite forward, but the ZE3000 present it much more forward in the mix and make it a central piece; detail is better, though this may also be an artefact of it being more audible. Soundstage is wider on the Z3, but deeper on the ZE3000, which also has a slight edge with imaging. Instrument separation is similar, though the Z3 behaves slightly better.
final ZE3000 vs Shanling MTW300: the MTW300 are quite different from the ZE3000 in basically every possible way. Bass is much more abundant on the final, where it's also more physical (if anything due to the difference in volume); in terms of speed and detail, it's similar. Midrange is (much) brighter on the MTW300, though it doesn't sound unbalanced; again, detail and speed are comparable. Treble has better extension and detail on the MTW300, while it's more emphasised on the ZE3000. Soundstage is larger on the MTW300, but deeper on the ZE3000, while imaging is better on the ZE3000 and instrument separation is better on the MTW300.
Final Thoughts
The final ZE3000 are great wireless earphones, but they have to deal with two major issues: the first is isolation, which is close to non-existent, and the second is treble, which is too emphasised and peaky to allow for a relaxed listening experience. And it's a real pity, because the ZE3000 have a lot to offer in terms of technicalities: their bass is tight and fast, and in general there's a lot of detail to be found in their sound. That's not quite common in the TWS space.
Despite this, I think that the competition delivers better balanced signatures than that of the ZE3000. It's the peaks in the treble area that make the ZE3000 less appealing than they might be, as otherwise they are competent earphones with a lot to offer. They are definitely worth checking out if you're willing to put up with the treble and/or to use equalisation, because in terms of sheer sound quality they really put up a fight with the best in their price range.