Sony has introduced a few new products at CES. While the focus was on video this year, with new TVs that took the stage, the company also introduced a few new audio-related products: the new Hi-Res Audio compatible Walkman NW-A35, the HT-MT500 Chromecast-enabled soundbar and the Dolby Atmos compatible HT-ST5000 soundbar.
Sony Walkman NW-A35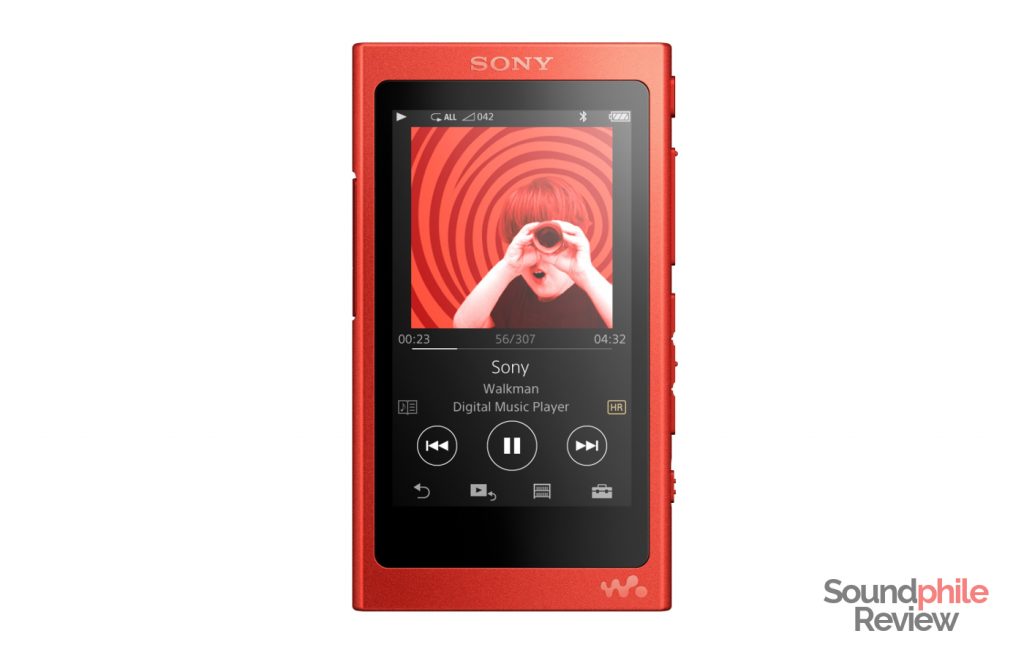 The Sony Walkman NW-A35 is the latest portable audio player to be introduced in the Walkman line; much like many recent players by Sony, it sports Hi-Res Audio certification. It is not the typical "serious" player, as it has a young and colourful look.
The look should not trick you into thinking the Walkman NW-A35 has not a few cards up its sleeve: it can play DSD files, has POSCAP capacitors and S-Master HX amplifier plus two clock oscillators that should make for a better sound with less distortion and better detail.
The Sony Walkman NW-A35 has a 3.1″, 800 x 480 touch display, 16 GB internal storage, microSD slot, Bluetooth, NFC and up to 45 hours of music playback (while playing MP3s; it goes all the way down to 22 hours when playing DSDs). It supports AAC (non DRM), AIFF, ALAC, DSD, FLAC, HE-AAC, mp3, linear PCM and WMA (non DRM) source files. The included earphones are Hi-Res certified and include the Digital Noise Cancelling technology.
It will be available in February in five colours: Viridian Blue, Cinnabar Red, Charcoal Black, Lime Yellow and Bordeaux Pink. There is currently no word on pricing.
Sony HT-MT500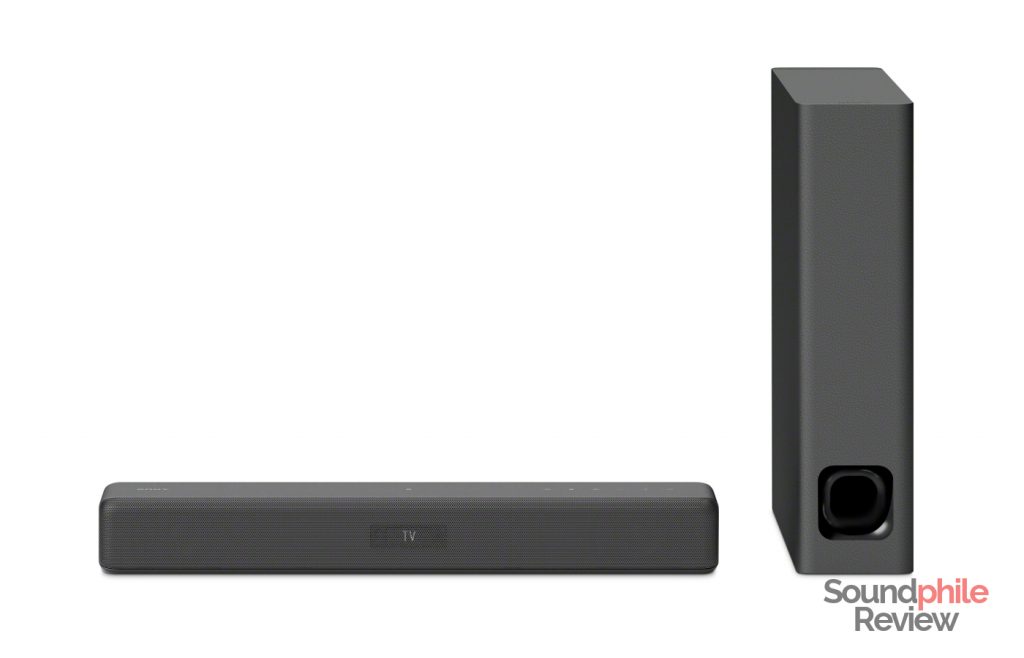 The Sony HT-MT500 is the mid-tier soundbar the company introduced at CES. They put the spotlight on design, which has been especially crafted to make the soundbar fit in the living room: it is slim, so that it can be positioned below the TV without covering the infrared sensor, and sports a protein leather cover that should make it appear elegant and refined. The included subwoofer is designed to fit under the sofa.
It supports Hi-Res Audio (96 kHz / 24 bit) and accepts input from a variety of sources: HDMI, Bluetooth, NFC, WiFi and USB. It includes Chromecast and Spotify Connect technologies. Sony claims the HT-MT500 supports "audio upscaling", so that it should be able to make low-res files sound like hi-res files: while the focus on hi-res audio is commendable, it should be noted that upscaling is pure snake oil as lost information cannot be recovered.
The Sony HT-MT500 will be available starting March. Price is currently unknown.
Sony HT-ST5000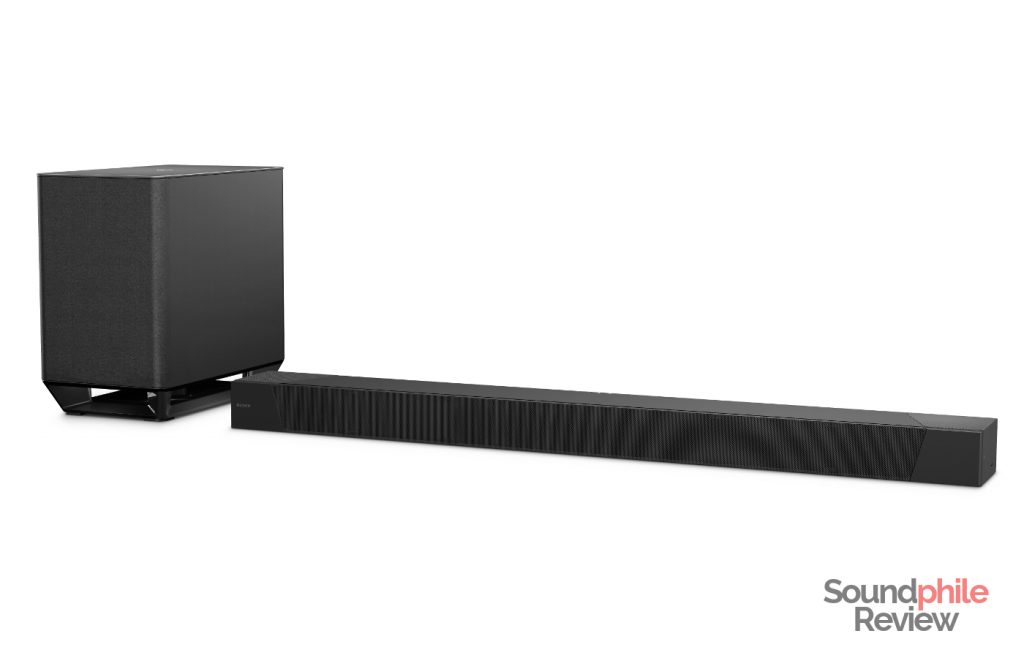 The Sony HT-ST5000 soundbar is among the first products of its kind to feature Dolby Atmos compatibility. The soundbar offers 7.1.2 channels audio, HDMI pass-through with 4K and HDR support, HDCP 2.2 and Hi-Res Audio certification.
Sony is targeting the audio market, too, with the HT-ST5000; it is not just a soundbar to watch films and video contents, but it is made to listen to music, too. It supports audio sources up to 96 kHz / 24 bit. The Dolby Atmos technology is, however, its selling point when it comes to video, as it can reproduce better spatiality and allow for a much more immersive watching experience. A wireless subwoofer obviates the soundbar's lack of bass.
The Sony HT-ST5000 supports a wide range of inputs: HDMI, 3.5 mm jack, USB, Bluetooth, NFC and WiFi. It has built-in Chromecast and Spotify Connect technologies, so playing music from PCs and mobile devices should be pretty straightforward.
Availability and pricing have not been announced yet.