How do you create a true "audiophile" Bluetooth headphone? That's a tricky question, and the answer that HiFiMAN came up with is that you take a well-regarded wired headphone and add the electronics to make it wireless. There are some compromises to be made, but it's overall quite a good solution. The HiFiMAN Ananda BT are probably the best Bluetooth headphones you can find at any price – but that's also because they are the most expensive native Bluetooth headphones that I know of. At $1,000, the Ananda BT are definitely exceptional – also in the etymological sense of "outside the norm".
Disclaimer: I received this unit on loan from Mark at HiFiMAN Europe. The Ananda BT retail for $999. Additional info is available on the official website.
TL;DR: recap
Pros




Cons

+ Very comfortable

+ Very long battery life

+ High-quality codecs

+ Almost-neutral signature

– Needs the press of a button to charge

– No analogue connection

– Limited controls
Rating: 9.5/10
Packaging & Accessories
The package is quite simple and holds the headphones in a hard carrying case together with a removable microphone and USB-A to USB-C cable. The funny thing about the case is that it's evidently not made for the Ananda and it's too small for them. In order to close it, you have to basically force the headphones in. While it is good that HiFiMAN includes a case, it would be even better if it was one where the headphones actually fit.
Design & Comfort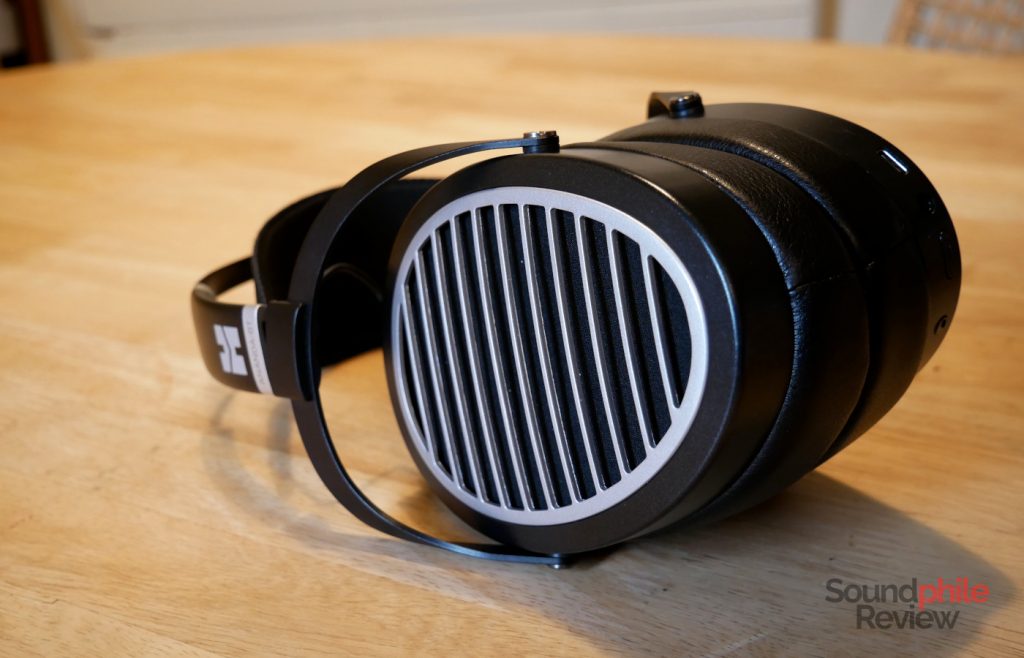 There's almost no difference between the Ananda and the Ananda BT when it comes to design. The Ananda BT uses the same drop-shaped earcups with a black frame and a silver grille, coupled with a metal gimbal and a plastic-and-metal headband with a suspended faux leather band. It's quite a unique take on headphone design and it surely is different from the mainstream offerings. It's not exactly beautiful, I must say, but it works darn well.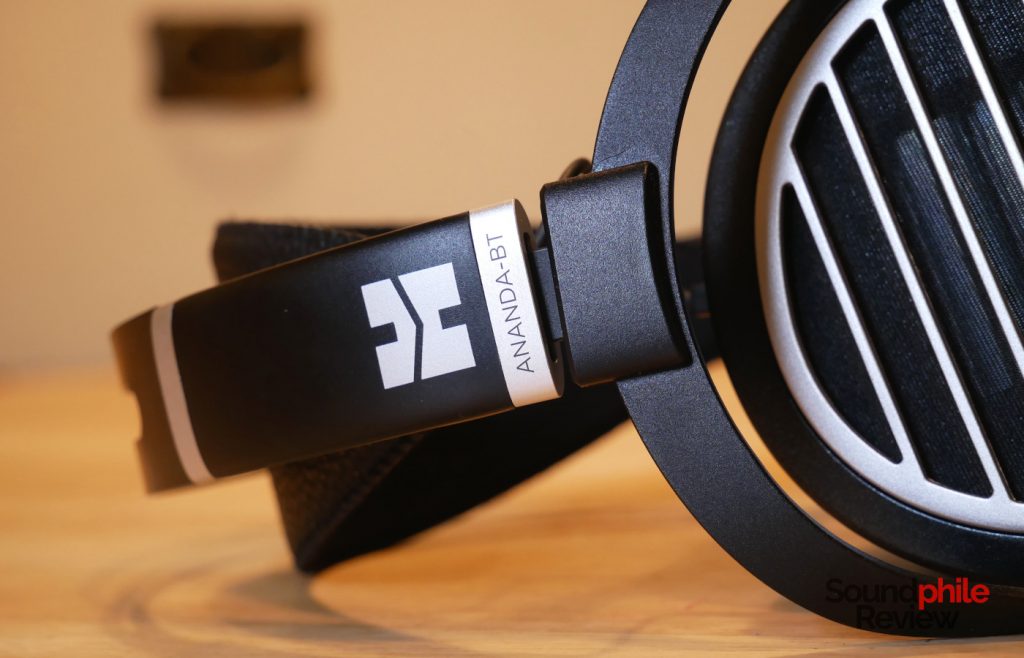 The left earcup is where everything is: there are a USB-C port, a 3.5 mm jack socket for a removable microphone, a status LED, a power button and a charge button. The latter needs to be pressed for two seconds to charge the internal battery, which appears quite a weird requirement – if you forget to press it, the battery won't charge. Quite a bummer! The two earcups are connected through a wire that goes inside the suspended headband.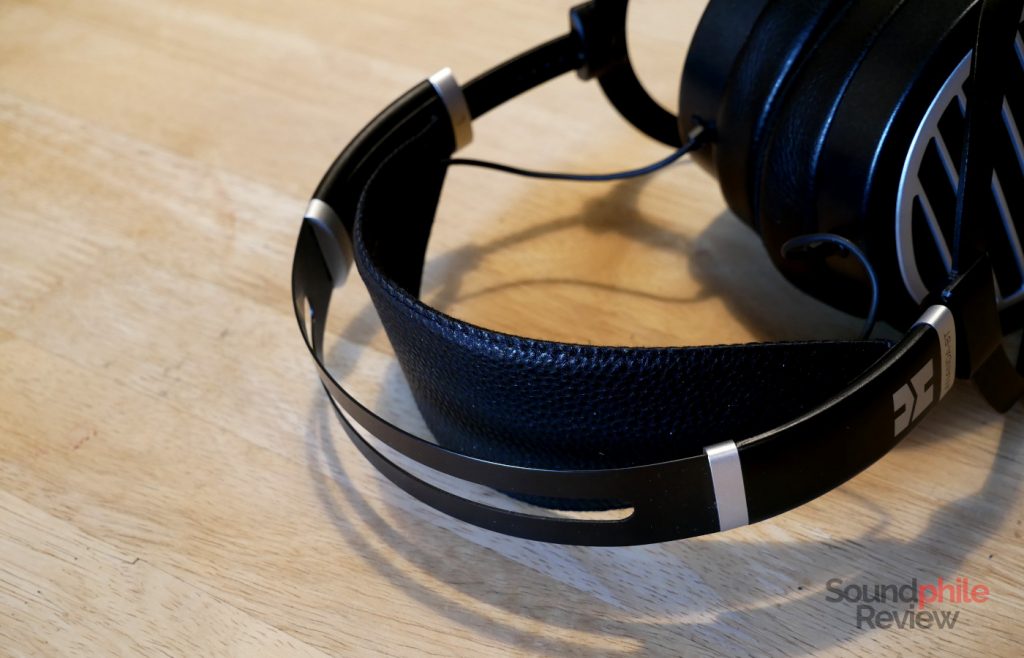 The Ananda BT are somewhat heavier than the wired version, as they weigh 460 g (vs 399 g). Although this difference is not extremely large, I can clearly feel the difference on my head. The Ananda BT are still quite comfortable, but they're not as comfortable as the Ananda.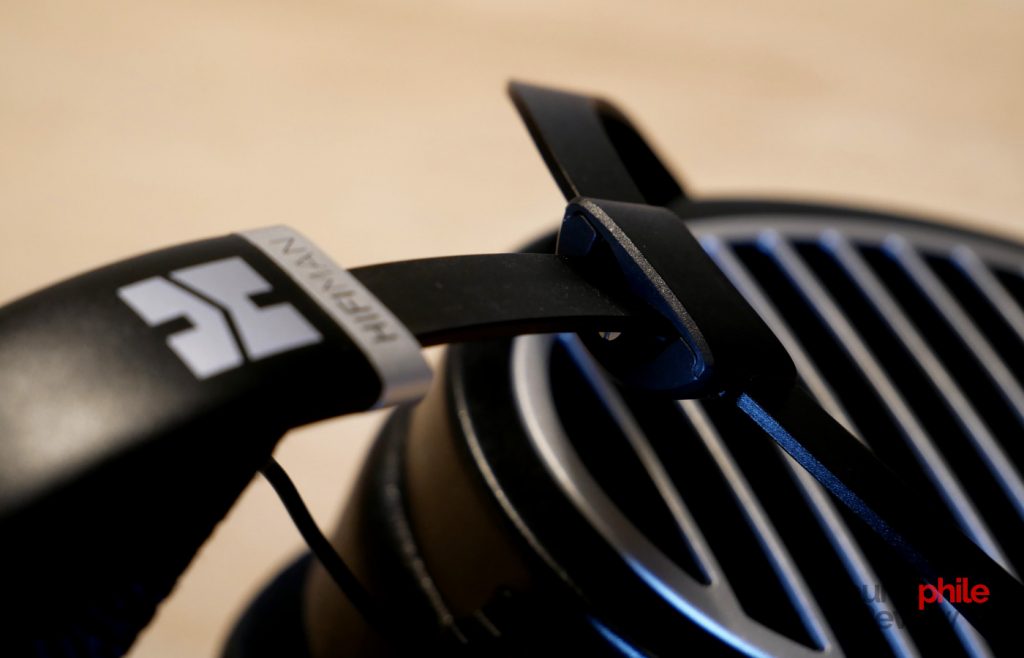 Contrary to most Bluetooth headphones, the Ananda BT have no passive isolation whatsoever, as they are open back. This also means, though, that the sound will leak to the outside, making them completely unsuitable for places like open-space offices or libraries: other people will hear your music even at low volume.
One thing I am not really fond of is the lack of an analogue connection: the Ananda BT only feature Bluetooth and you can't use a classic 3.5 mm jack to listen to them. In other words, if battery runs out of juice and you don't have a USB-C cable there's no way you can use them, which is also worrying in the long term (what happens once the batteries die a few years down the road?). One very good reason for this situation is that including such a feature would have led to additional circuitry and cost, as the headphones would have needed an additional signal path that completely bypassed the digital one; still, you can find this feature in headphones costing less than $100, so it doesn't seem too much to ask for it in a model costing $1,000.
Extra Features & Battery Life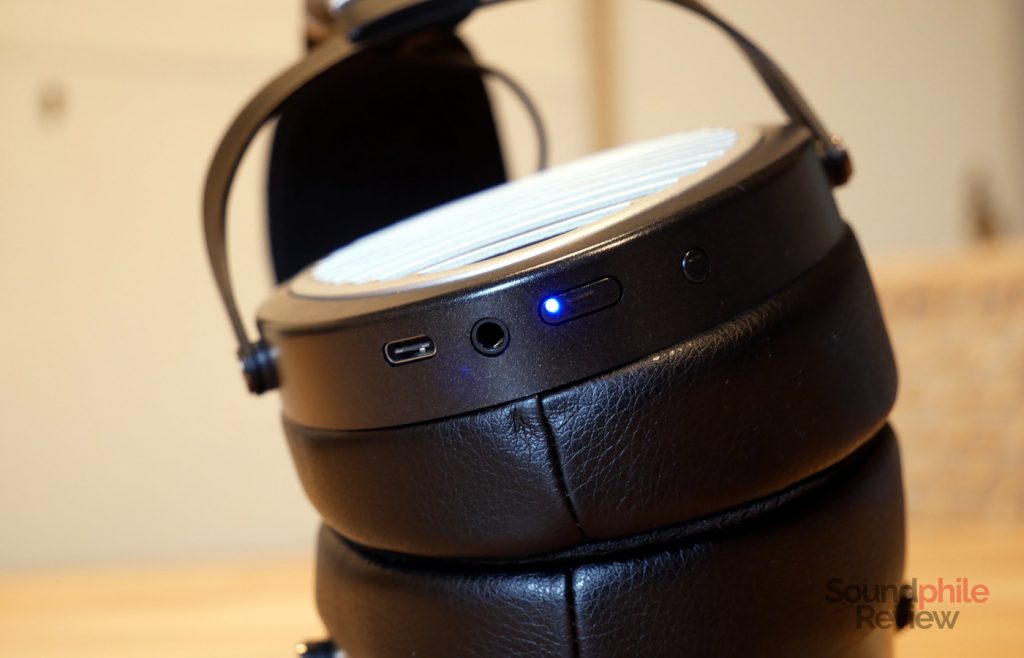 The HiFiMAN Ananda BT offer support for the SBC, AAC, aptX, aptX HD, LDAC and LHDC codecs. This covers pretty much all the bases and then some! HiFiMAN does not specify the version of the Bluetooth standard used, so I'll take a guess and say it's probably 4.2. Anyway, range is quite great and stability is excellent: I have never had any kind of interruption, distortion or other issue while using the Ananda BT, and my usual walk-to-the-kitchen-and-back test yielded good results.
The only button on the Ananda BT allows you to play or pause music (one press), answer a call (one press), reject it (hold for two seconds) and finish it (press twice). You can't skip tracks or adjust the volume. In terms of feature it's not exactly great.
Although you can't use the Ananda BT with a classic audio cable, you can use a USB cable to connect them to a PC, smartphone or tablet. On the plus side (maybe?), you don't need a DAC and an amplifier with this setup!
The microphone is more than decent: your voice is heard quite loud and clear on the other side, though it's best used in silent environments.
HiFiMAN claims the Ananda BT offer up to 10 hours of battery life and in my experience that's close enough to truth as I got around 9 hours of playback without issues. That's quite a great result, especially considering the fact that batteries can't be too bulky due to the open-back design.
Sound & Specs
I mainly used my HP EliteBook 745 G5 notebook as the source, with music files being mostly comprised of FLAC files ripped from CDs.
| | |
| --- | --- |
| Frequency response | 8 – 55,000 Hz |
| Impedance | 35 Ω |
| Sensitivity | 103 dB |
| Bluetooth version | N/A |
| Codecs | SBC, AAC, aptX, aptX HD, LDAC, LHDC |
I quite like that there is no background noise of any sort on the HiFiMAN Ananda BT. They're perfectly silent, which really helps in making details pop out more.
Sonically speaking, the Ananda BT are identical to their wired counterpart. I can hear no differences at all, which is quite an achievement! Now, this is also due to the Ananda being a design that's quite easy to drive compared to most other planar headphones, so it was relatively easy to create the right amplification stage.
I invite you to read the wired Ananda review to get the full picture, but I'm going to make a recap here. From the perspective of technical ability, the Ananda BT are able to place you in a relatively wide soundstage, where they place instruments with good accuracy while offering quite good instrument separation.
Bass is mostly neutral, with decent extension which however doesn't cover the lowest notes with the same authority. There's a very good amount of detail and layering is great as well. Midrange is more towards the bright side than anything, with a clear rise starting in the middle and going up with frequency; this sometimes creates a bit of thinness, but in general manages to give more energy and vivacity to the sound without compromising its overall tonality. Treble is where the rise that started in the midrange tops off, only to then go down quite rapidly in the upper area. It can sometimes be a bit aggressive, but it's also quite detailed and overall pleasant in the mix.
Final Thoughts
Okay, we're now at the part of the review where I tell you how these headphones are great, superb, fantastic and so on and so forth. Let's do it like this: let's skip it altogether. Yes, the HiFiMAN Ananda BT are great; yes, they have so many good qualities; yes, they are hands down the best Bluetooth headphones on the market. The problem is: does any of this matter?
I mean, don't get me wrong, but who is going to spend one grand on a Bluetooth headphone? Why do that when with just $100 more you can get an Ananda plus an ES100 and get the exact same result, plus have a portable amplifier and a headphone set that you can also use with your favourite amplifier at your desk? As far as I know, the Ananda BT didn't sell that well, so I guess I am not the only one to have thought that. The Ananda BT are probably a victim to their wired counterpart which is excellent under all perspectives.
There's also another thing about the Ananda BT to consider: how long will the battery last? Who wants to open a $1,000 headphone to replace the battery once it inevitably dies? These are all serious questions to ask when considering whether to buy the Ananda BT or not. Again: they are exceptional, but does it matter in the end? I think that it doesn't, although I hope that HiFiMAN will keep on trying to bring new high-end Bluetooth products to the market.
One last note on the final mark: it is higher than that of the Ananda simply because these are Bluetooth headphones and I need to take that into consideration. There's simply nothing better on the market and this has to mean something!