LG just lifted the veil off its new line-up of soundbar speakers. The new LG SJ soundbars build on the LG's experience in creating such products and feature cutting-edge technology such as Dolby Atmos and Chromecast in addition to hi-res audio support. Three new soundbars have been announced: SJ9, SJ8 and SJ7.
The LG SJ9 (pictured above) is the flagship product among the three. It comes equipped with "4K Audio", LG's marketing term to identify 96 kHz, 24-bit sound streams (because 96 kHz x 24 bit x 2 channels = 4,000 kbps…). The SJ9 also features the totally useless "Sound Upconverting" feature, which "increases the quality of standard audio files to 24bit/192Hz to enhance subtle details and nuances of each track" – except that is not possible, given that lost information is lost and cannot be recreated. It also features 4K Pass-Through to pass video streams to a TV or other screen "without compromising image quality".
The LG SJ9 also includes Dolby Atmos and Chromecast technologies. The first is a technique developed to make the sound more three-dimensional, by including metadata that allow the speaker systems (or amplifiers) to accurately position sound sources so that sound is rendered as if it came from sources positioned all around the listener. The latter technology is developed by Google and it allows to stream content to devices using WiFi; it should include Google Home compatibility and multi-room capabilities.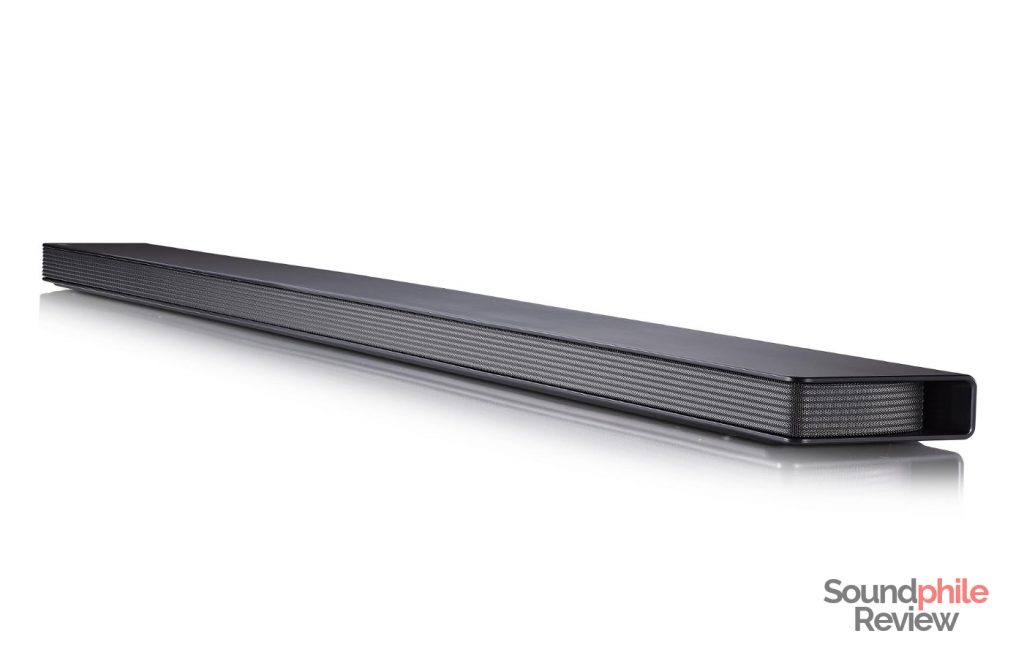 Going on with lower tiers, the LG SJ8 is a downgraded version of the SJ9. It features all of the aforementioned technologies except Dolby Atmos. The SJ8 can be used in conjunction with certain LG TVs to replace their stand and form an unicum.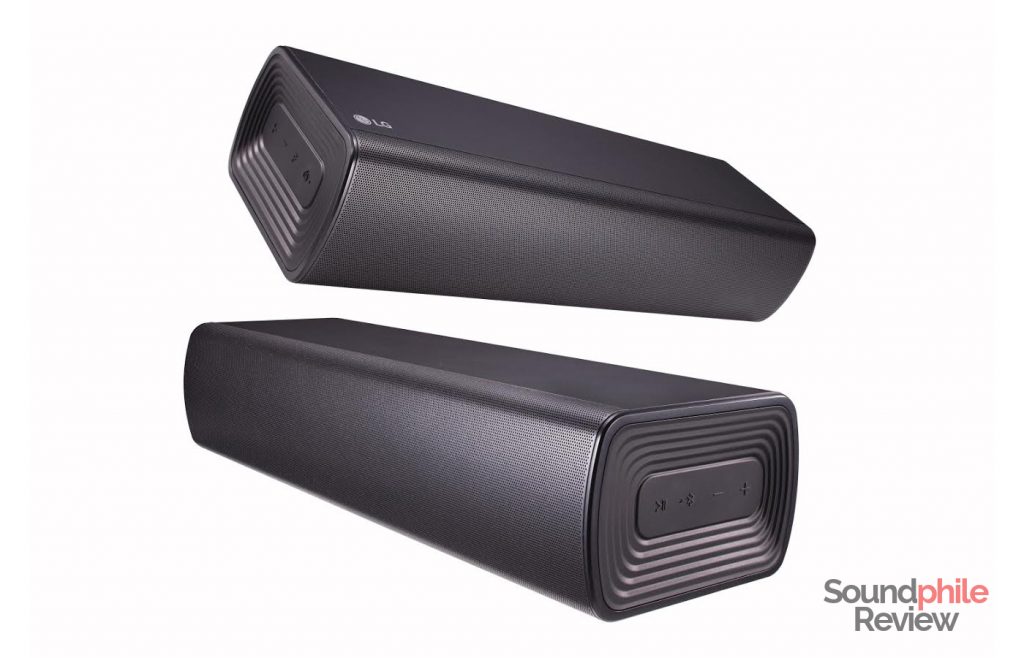 The LG SJ7 is the one with the lowest positioning, but it sports interesting features. It can be split in two, so that it can be positioned at both ends of the screen and provide a more enveloping stereo sound. The two halves are wirelessly connected and one of them is powered by a built-in battery, so it can be positioned where the user desires inside the house (LG suggests it can be "used as a rear speaker [to] deliver a more robust surround sound experience") or it can be even used as a portable Bluetooth speaker.
There is currently no word on availability or price.