Spotify is readying the launch of a new tier which should offer "lossless CD quality audio". Called "Spotify Hi-Fi", the new service would make Spotify compete more directly with Tidal, the only service which currently features lossless music streaming.
The company, along with names such as Pandora, revolutionized the way we consume music: instead of buying records, we stream them through the Internet. One of the complaints which have emerged, especially in recent years, is the low audio quality of the compressed tracks Spotify streams. The new Spotify Hi-Fi would put an end to this situation.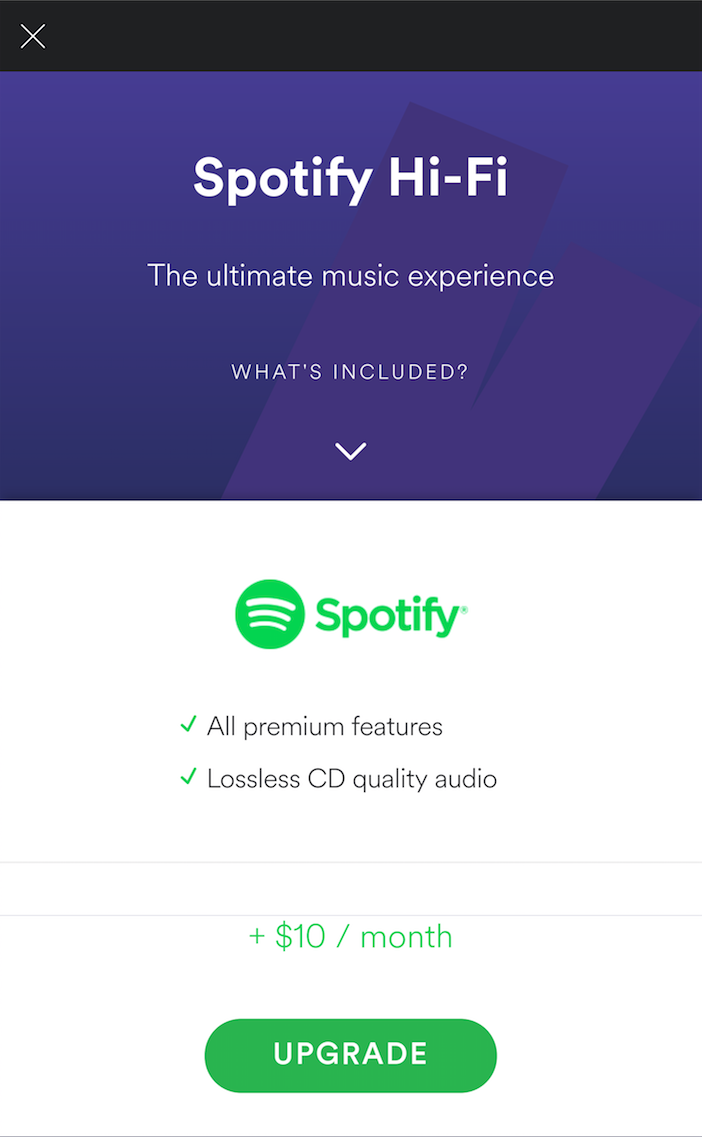 Spotify is currently asking a few selected users whether they would like to upgrade to this new premium tier, which also implies a premium in price: the company is doing A/B testing, so that some are offered just lossless streaming for 10$ a month and others are offered a free vinyl on top of that for just 5$.
The news comes after both the major browsers, Chrome and Firefox, introduced FLAC support. While technical details have obviously not been disclosed at this time, I think there is a little bit of a chance the service will take advantage of the new browsers' capabilities with lossless formats.
Spotify is not yet activating the service, as those who tried to subscribe to the new tier got an error message. There is currently no information on when Spotify Hi-Fi will launch and in which countries it will be available.