B&O PLAY launched the new Beolit 17 Bluetooth speaker as the latest addition to its Beolit series, born in 1939. The new speaker is an evolution over the previous Beolit 12 (launched in 2012) and Beolit 15 (launched in 2015); it sports a long-lasting battery and compatibility with the Beoplay App.
In terms of design, the new B&O PLAY Beolit 17 takes a few cues from its predecessors, but flaunts a few innovations of its own. The top and bottom are made of "robust polymer", while the grille which covers all sides is made of anodized aluminium. The handle is made of leather. A nice touch is the addition of a tray on top of the speaker, so you can leave your smartphone there while it is streaming music.
Contrary to the Beoplay A2 Active, the Beolit 17 is not made for extreme portability. It is 23 x 18,9 x 13,5 cm and it weighs 2.6 kg – more than double the weight of the Bowers & Wilkins T7 or the Creative iRoar Go.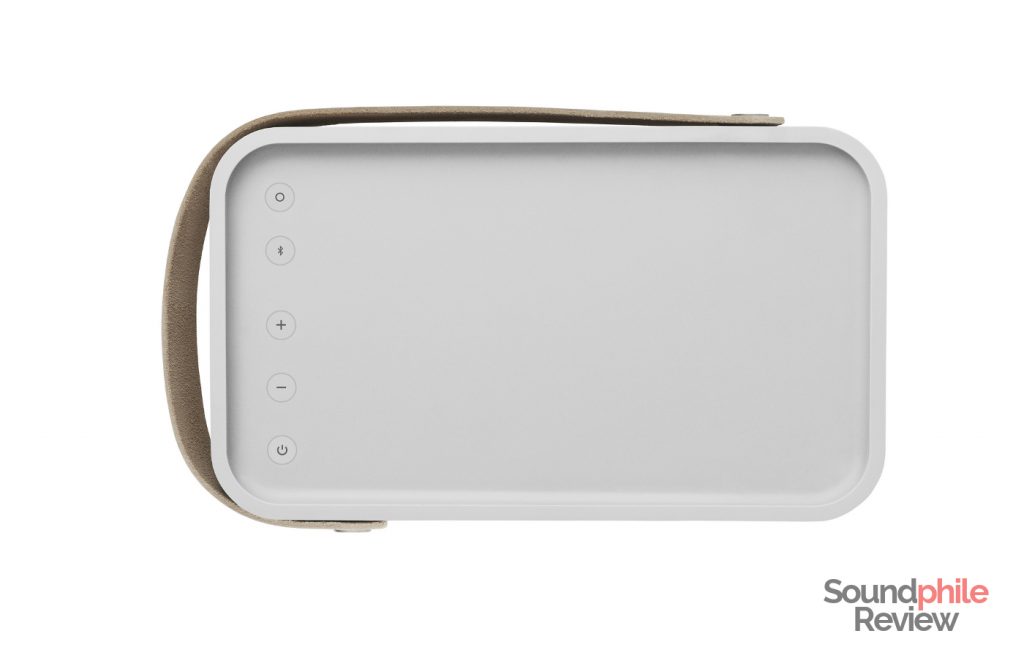 There is no cable connection: the company claims this allowed them to use the added space to improve sound performance and be able to delivery 240 W peak power, but it is a drawback one has to consider when buying the speaker.
The B&O PLAY Beolit 17 is compatible with the Beoplay App, which allows you to set the speaker to perform these actions when you press the connect button:
set an alarm with one of two B&O PLAY tunes or the last played song from your smartphone;
instantly play the last played song on Spotify;
play or pause the music with one touch, skip to next track with double press;
play your favourite ToneTouch preset.
ToneTouch allows you to change the tonality and staging of the music with equalization; the various settings can be altered through the Beoplay App.
The B&O PLAY Beolit 17 is not your average Bluetooth speaker in terms of price, too, as its suggested retail price is $499/€499. It is available in stone grey (coal grey) and natural (white-ish) colours both on beoplay.com and from selected retail partners.